EDEN — MillerCoors has sold its 1,365-acre facility in Eden to 770 Ventures LLC, a corporation that shares the same address as D.H. Griffin – a Greensboro based demolition and site development specialist, according to property records filed with the Rockingham County Register of Deeds office.
According to a North Carolina Specialty Warranty Deed filed listing excise tax and county revenue stamps, the transfer of property comes at a total of $2.75 million.
MillerCoors purchased the property from Miller Brewing Company in July 2008 for $53,598,000, according to Rockingham County GIS records.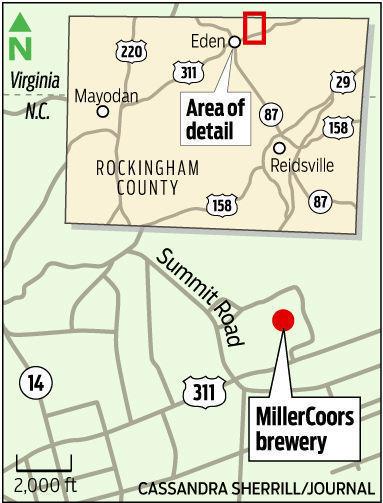 In September 2015, the company announced the year-long process to close its Eden facility after 37 years.
News of the closure came as a shock to local officials, with more than 500 employees losing their jobs during the transition.
MillerCoors officials cited the need to optimize their brewery footprint and streamline operations for its breweries as a main source for the closure.
They also stated that a drop in demand for its products as a factor in the decision to shut down Rockingham County's third-largest private employer.
According to the Associated Press, the closure came in the middle of contract extension negotiations with Pabst, who has contracted with MillerCoors since 1999 to make and ship nearly all of their beers.
In November, MillerCoors and Pabst Brewing Company settled a lawsuit presented by the maker of Pabst Blue Ribbon that claimed Miller, which holds a bigger percentage of the market, misconstrued its incapability to brew Pabst products in an attempt to put one of their top competitors out of business.
According to the Milwaukee Journal Sentinel, Pabst CEO told the jury during trial that Pabst attempted to buy the facility following the announcement by MillerCoors to close the facility.
MillerCoors countered Pabst's offer with a $750 million price tag, several reports indicate.
Officials across the county confirmed Thursday that MillerCoors has received other offers for the property over the years, all of which were at a higher clip than the sale price agreed to before the start of 2019.  
D.H. Griffin is a family of companies that provide contract demolition, environmental and other construction services to the public and private business sectors, according to the company's website.
According to county officials, property taxes on the former Eden industrial site have been fully paid for 2018.