When Stan Swofford and Bill Hass came to work as reporters here in 1969, man's footprints were not yet imprinted on the surface of the moon and the name Woodstock referred only to a small town in New York.
When Bob Burchette arrived here three years later, President Nixon was preparing for his historic trip to China and a boy named Shaquille O'Neal was born.
I mention that not to make Stan, Bill and Bob seem ancient, but to honor the number of years these three journalists have written stories of and about the Triad. I also mention it to announce — sadly, for the paper and for readers — that Stan, Bill and Bob are retiring this month.
They, along with a dozen or so other long time employees of the News & Record, have accepted a retirement incentive offer the newspaper made. I'm going to write a bit more about Stan, Bill and Bob here because they spent much of their lives in our newsroom. But the paper will miss the experience, the skill and the personalities of all the retirees.
As I was preparing this column, I read the personnel files of Stan, Bill and Bob. I found them filled with notes — praise notes — carboned on onion skin. Given that it's next to impossible to even find a typewriter these days, that little fact about onion skin will date you.
I don't have the space to do each of these reporters justice, and they probably would prefer that I don't even write this. The fact is that their stories — and the people they've touched with their work — stand them in good stead.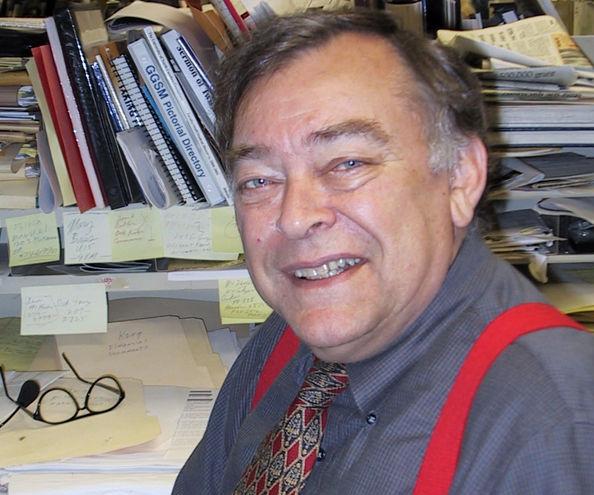 As a reporter, Stan is part stereotype. He's fearless and relentless in tracking a story; he was a finalist for the Pulitzer Prize in the 1970s. At the same time, he plays against the gruff reporter image; he's as kind and gracious as anyone I know.
His work has spotlighted people incarcerated unjustly, the misuse of tax dollars and many scandals in government. For instance, the Project Homestead investigation, which was back in the news last week, was the result of Stan's reporting.
In Stan's file is a handwritten note dated August 1970 from Gov. Bob Scott: "One of the first things I did upon returning from the National Governor's Conference was to read your story in the Sunday edition on our correctional system. It was an excellent story and I commend you for a job well done. I appreciate the willingness of the Greensboro Daily News to bring this issue to the public's attention and the clarity and manner in which you wrote your stories."
Reporters don't get many of those.
Stan has been a wise and independent counselor to me. He told me the truth when perhaps I didn't want to hear it. Aside from his journalistic expertise, that's what I'll miss the most.

Bob has done a bit of everything here, including reporting, page design, copy editing and editing. Many of you may know him through our popular People & Places section, which he edited for many years. For the past six years, he's been a stalwart in our High Point office, writing articles and serving as both an advise r to reporters and as the keeper of institutional memory.
Bob has written his share of meaty news stories; his sources in Davidson County were pivotal in our reporting about former Sheriff Gerald Hege. But he's probably better known most recently for writing what some people would consider "good news" stories, specifically his "Tribute" and "Joint Ventures" columns.
As with Stan, I'm going to the files for another person's assessment of Bob's work. This is what someone profiled in the newspaper by writer Greta Tilley wrote to Bob: "Greta Tilley tells me that you are responsible for the headline to her article in this morning's paper, 'Gladly would she learn and gladly teach.' I thought she had selected the quotation as a thesis for her very moving profile of me, because it was a perfect choice. But she says no. She says the idea was yours; that as a copy editor you write the headlines. Please accept my gratitude. You know your Chaucer. You chose well, maybe even better than you might suppose. You made my day."
Good copy editors, like good writers, have that effect on people.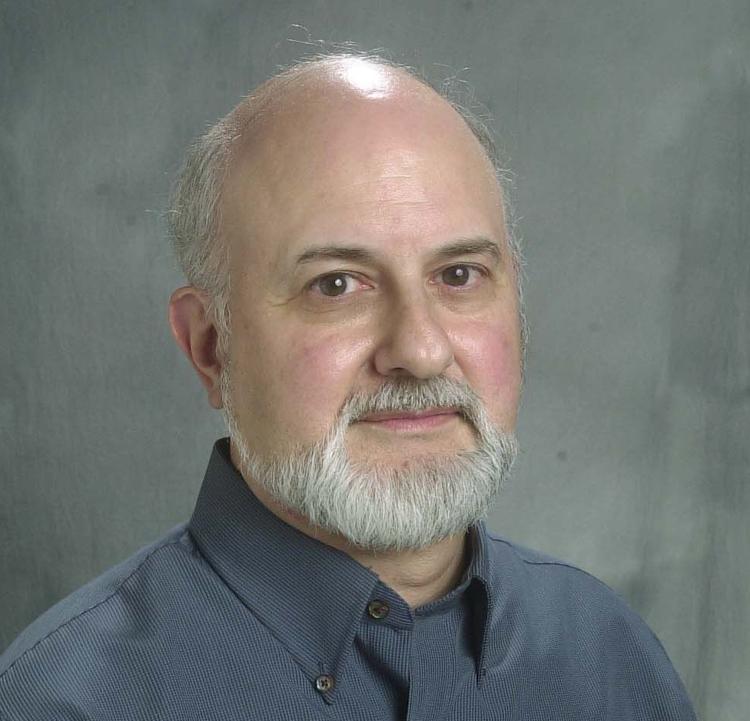 Like Bob, Bill has filled more positions than a utility infielder. He's been a copy editor, designed pages, been deputy sports editor and reporter. He's covered high school, college and professional teams.
I don't know Bill as well as I should, given the length of time we've both worked here. That's mostly because as a sports writer, he works nights and weekends and is often out of town. It's also a testament to his professionalism. He knows how to get stories. His copy is clean and organized. He knows what he's doing.
All that travel and changing days and hours burns some reporters out. Not Bill.
One anecdote: Two years ago, Bill was covering the ACC Men's Tournament, which, given the intensity and drama on- and off-court, takes all the attention a reporter can muster. While at the Greensboro Coliseum, the football coach at N.C. A&T called to tell him that a star linebacker had been shot and killed in Johnston County. Bill finished his ACC story and began reporting the shooting story, getting details of the incident from the sheriff's department and comments from players.
Both stories had the important details and color information. Both were clear and complete. But most important, the coach at A&T trusted Bill enough to call him with the news.
I'm well past my length limit on this column — I'm pulling editor's rank to write this long — so the final note is this: Each of these journalists spent the better part of his working life trying to do the right thing for all the right reasons: writing stories that serve the public. I'm proud to say I've worked with them.
John Robinson is editor of the News & Record. Contact him with question and comments about the paper at jrobinson@news-record.com or 373-7051. For a daily conversation about newspapers, visit www.news-record.com and click on The Editor's Log.