GREENSBORO — Keith Holliday says he saw the true measure of Kay Hagan's character at a low point in her career.
Greensboro's mayor while Hagan served in the state Senate, Holliday called her the "go-to" person whenever the city had needs in Raleigh. He served his last year as mayor in 2007, a year before Hagan was elected to the U.S. Senate. But they remained close as he pursued a career first with Greensboro's Carolina Theatre and later as a state political appointee.
But he'll always remember Hagan, a Democrat who died Monday at 66, for how she handled her defeat by now-Sen. Thom Tillis in 2014.
"I remember seeing her for the first time after the loss of the election," Holliday said Monday. "You would've never thought she lost. She was happy and encouraging and gave me a big hug. And I remember saying, 'I am so sorry.' She immediately came back and said she had plenty of mission ahead and plenty of things she was going to do to serve the public — it was really so inspiring."
Hagan, who died at her Greensboro home of encephalitis she contracted from a tick bite in late 2016, inspired many people who saw her in recent months at public events, always smiling from her wheelchair, unable to speak but clearly connecting with people in other ways, Holliday said.
"She had that humble mindset and persona that made people feel comfortable — she could talk about everything from garbage issues to foreign affairs," he added.
Hagan and her husband, Chip, appeared last week(Oct. 22) at ArtsGreensboro's campaign launch for its annual ArtsFund drive. They had agreed to serve as honorary co-chairs for the campaign.
She sat in a wheelchair nearby, as Chip Hagan addressed the crowd about their love and support for the arts.
Laura Way, president and chief executive officer of ArtsGreensboro, was there.
"I am so grateful that I got to see Kay one more time at Tuesday's ArtsFund launch," Way said Monday. "I looked into her eyes that evening and I sensed she was happy to be there. I am so sad for the entire Hagan family and for all of us. Kay Hagan was a force of nature. She leaves a legacy of public service, compassion and love for her family and community."
Hagan was seen in public as late as Sunday in Durham at a fundraiser for former Vice President Joe Biden, a Democratic presidential candidate.
Hagan's family said in a statement Monday, "We already miss her humor and spirit as the hub of our family, a role she loved more than anything. Nobody could light up a room and make people feel welcome like Kay."
Biden said Monday, "She was a champion for North Carolina and a fierce defender of all its citizens. She stood for women's rights and marriage equality, not because it was politically popular, but because it was right."
Hagan was born in Shelby on May 26, 1953. She earned her undergraduate degree from Florida State University in 1975, then earned a law degree from Wake Forest University three years later.
For 10 years, Hagan worked for NationsBank, which was to become Bank of America, where she became a vice president in the estates and trust division. After being a stay-at-home mother, the niece of former Florida governor and U.S. Sen. Lawton Chiles launched her own political career and won a seat as a Democrat in the North Carolina state Senate in 1998.
Ten years later, Hagan sought and won the U.S. Senate seat held by Republican Elizabeth Dole.
Although she initially showed reluctance to lend her support, Hagan backed the Affordable Care Act pushed by President Barack Obama.
Obama said in a statement: "As President, I deeply appreciated her reasoned, pragmatic voice, whether we were working together to pass the Affordable Care Act, reform Wall Street, support working families, or just make Americans' lives a little better. Her record is one all public servants would do well to follow, and her perspective is one we'll sorely miss."
Hagan also worked to limit payday lending, continuing the work she began as a state senator.
And she wasn't afraid to go directly to places in her home state to find ways to fix problems, said Kevin Baker, the executive director of the Piedmont Triad Airport Authority.
During her first year as a U.S. senator, Baker invited Hagan to come to the airport to see for herself the outdated control tower that Piedmont Triad International Airport had coped with for decades.
"Our control tower had been languishing, waiting for federal funding for years and years," Baker said. "She came out on a Friday afternoon at the end of the day. She recognized right away there was a problem and she made it a goal to find a solution to our problem. That night you could tell that she saw the real need for it and she was going to get into the fight with us."
Nearly five years after her defeat and more than two years after she fell ill, Hagan made one of her first public appearances in June at the groundbreaking for the airport's new $60 million control tower, secured in part through her efforts.
"Kay was a fierce advocate for North Carolina, and she represented our state with courage and grace her entire career. She made it a mission to inspire young people — especially young girls — to enter public service, and she served as a role model to so many," said Gov. Roy Cooper, who served in the state Senate with Hagan.
U.S. Sen. Richard Burr, R-N.C., said Hagan worked diligently for the state and the people she loved.
"In our time as Senate colleagues, we worked across the aisle together frequently on issues that we both knew would determine what type of country our children would inherit, from conservation to our common defense. She tackled everything she did with a passion and a sense of humor that will be missed," Burr said in a statement.
Tillis said in a statement: "Susan and I are absolutely heartbroken by Senator Kay Hagan's sudden passing and extend our condolences and prayers to her loving family and many friends. We join all North Carolinians in remembering her dedicated and distinguished record of public service to our state & nation."
Other former Senate colleagues also mourned her passing. Early in her days in Washington, Hagan became friends with Sen. Amy Klobuchar, a Democrat who is now running for president.
Klobuchar said Monday in a tweet: "She was one bright yellow ray of sunshine for everyone she touched — the Senate, her beloved state of NC, her friends. As she struggled the last few years, Chip & their kids were always at her side. Look up at the sun & think of Kay today."
U.S. Rep. Mark Walker, R-Greensboro, said in a news release, "Sen. Hagan was dedicated to serving North Carolinians and especially to the men and women of the Armed Forces in America's most military-friendly state. Chip has exemplified the devotion, love and care that every husband should aspire to."
In March 2011, Hagan sat on a congressional panel that questioned Army Secretary John McHugh regarding the unexplained deaths of 12 infants at Fort Bragg dating back to 2007. She also pushed for the release of documents pertaining to contaminated water at Camp Lejeune.
Hagan supported raising the federal tax on a pack of cigarettes from 39 cents to $1 per pack, noting that while she backed using the money to fund an expansion of a children's health program, she was concerned about the impact the tax would have on jobs at home.
Her love of the arts, and her support of Greensboro's arts community along with her husband, came naturally.
Kay Hagan majored in ballet in college, while Chip Hagan's interest stems from music. They met in law school at Wake Forest University.
The couple became involved in Greensboro Ballet and other organizations that the ArtsFund helps to support.
"We felt like we had an opportunity to really celebrate this plethora of wonderful things that provide us with artistic inspiration here in Greensboro," Chip Hagan said.
In December 2016, Kay Hagan was in Washington when she fell ill and was admitted to a hospital with encephalitis, an inflammation of the brain. Her family said later that the condition was caused by Powassan virus, transmitted to people by ticks.
She was hospitalized at an Atlanta rehabilitation hospital for about six months before beginning outpatient treatment.
Chip Hagan said she continued with physical therapy well into this year. "She is a very — I won't say stubborn — but a very determined person, and she is working very hard to try to improve the situation," he said in June.
Hagan is also survived by three children: Jeanette Hagan, Tilden Hagan and Carrie Hagan Stewart. Information about funeral arrangements was not immediately available.
Holliday said Hagan died too young.
"It's been a slow painful decline," Holliday said. "I feel so bad for Chip and the family ... We lost a good one."
Staff Writer Dawn DeCwikiel-Kane and the Associated Press contributed to this report.
Kay Hagan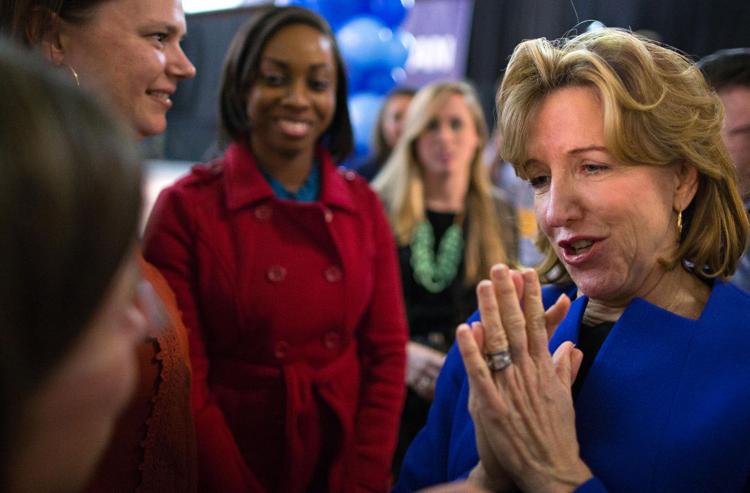 Kay Hagan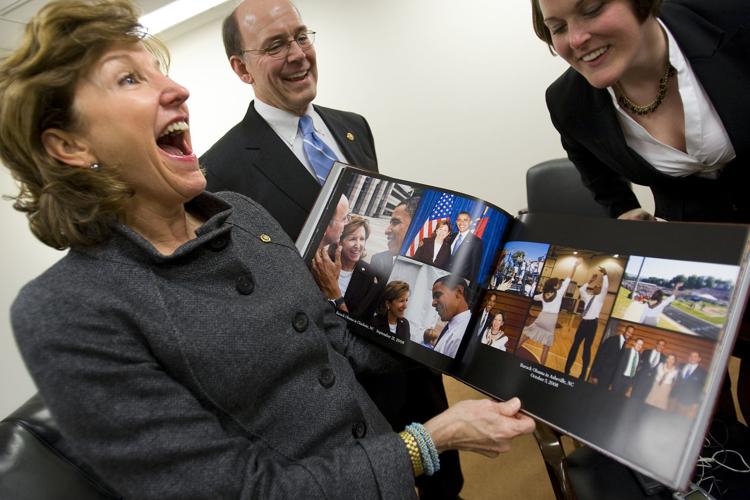 Kay Hagan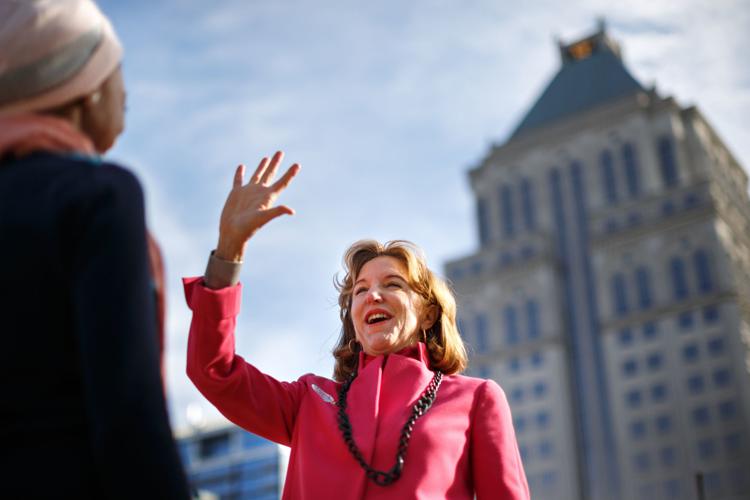 Kay Hagan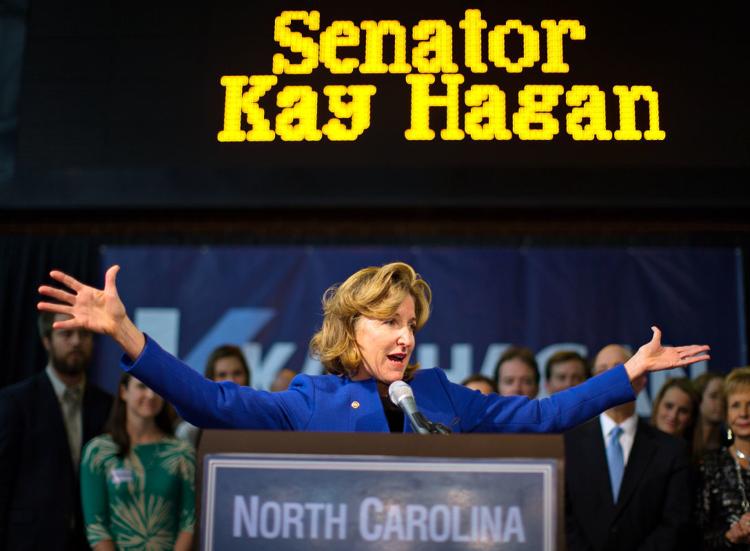 Kay Hagan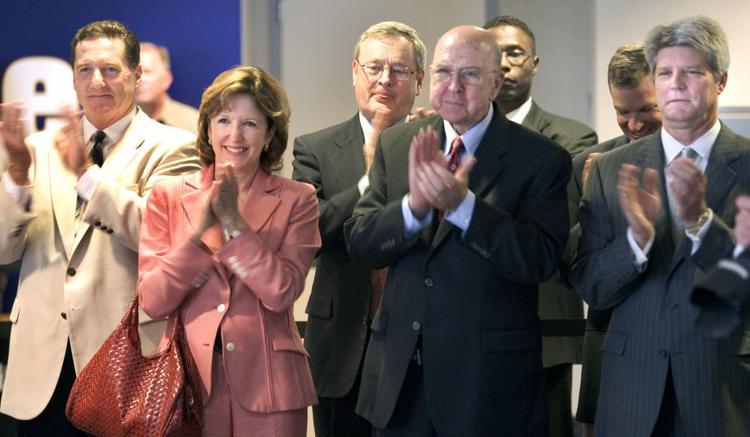 Kay Hagan votes 2014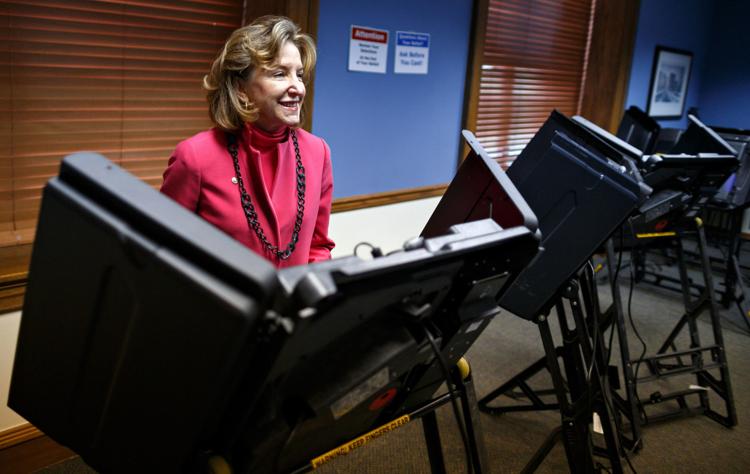 Kay Hagan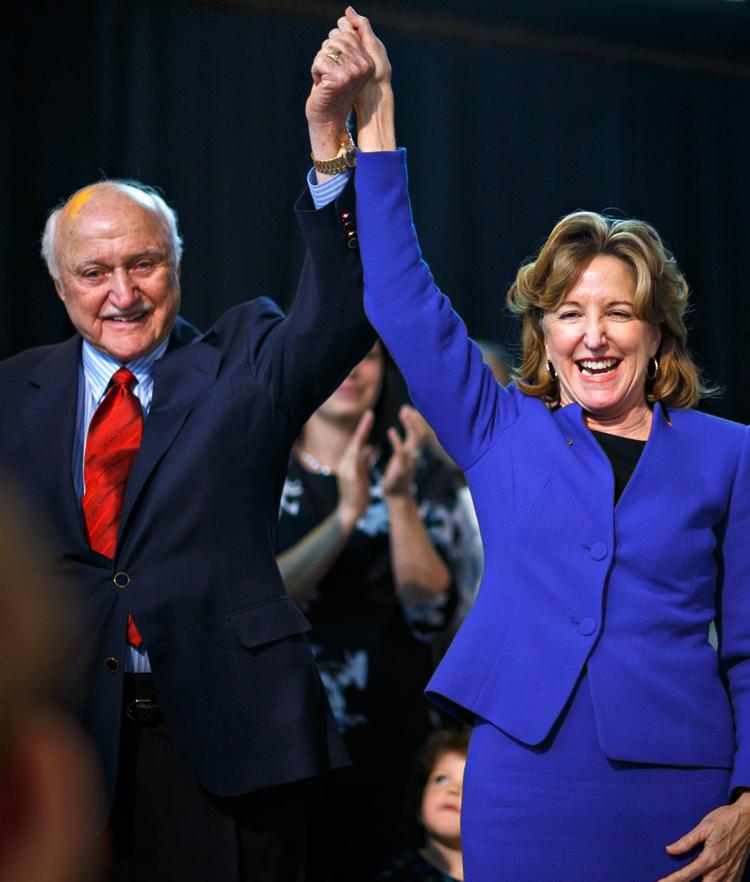 Kay Hagan at naturalization ceremony in 2016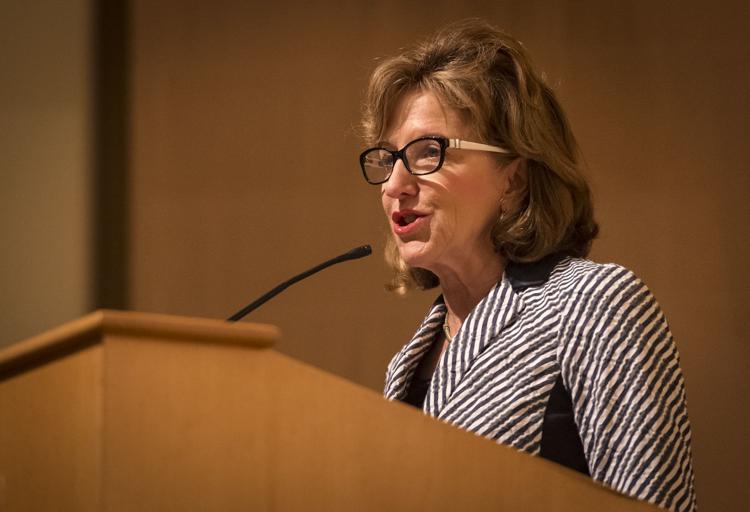 Kay Hagan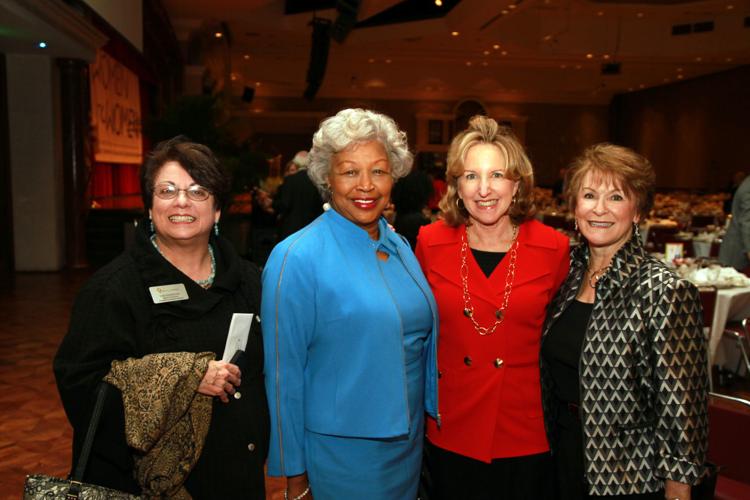 Kay Hagan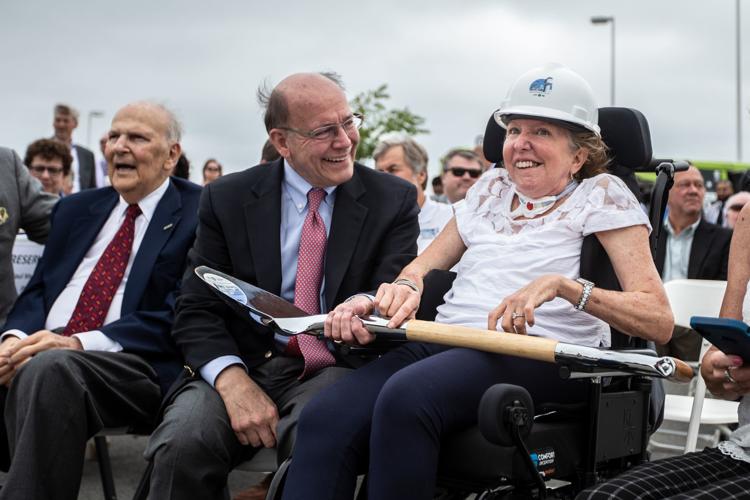 Kay Hagan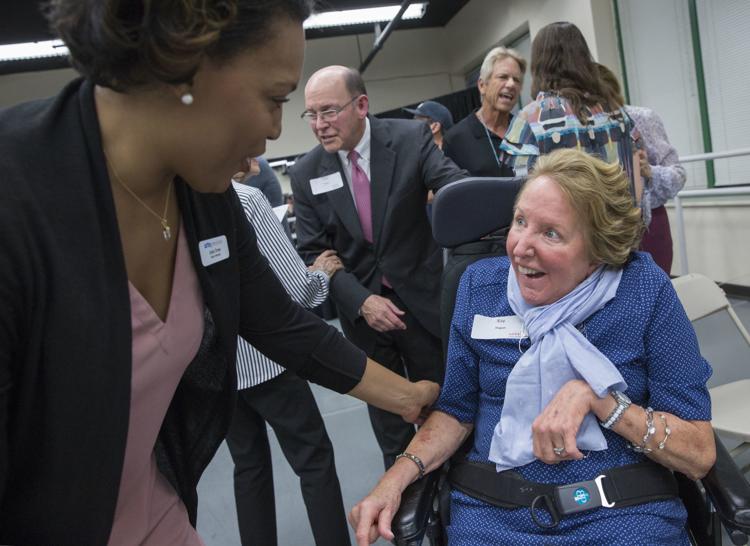 Kay Hagan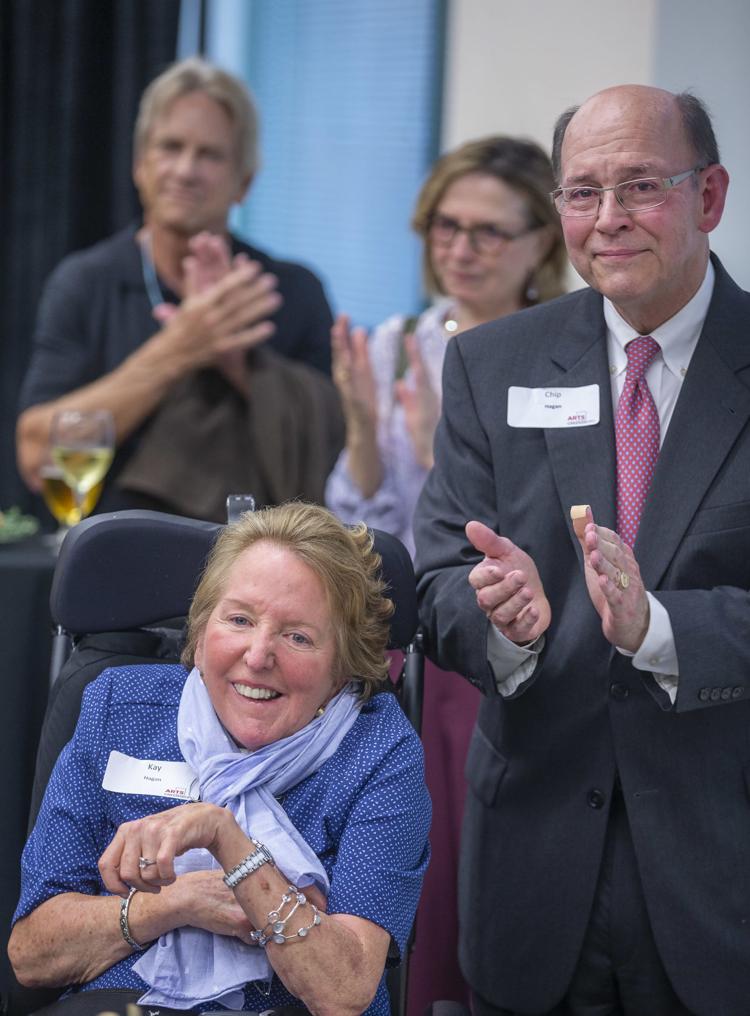 Kay Hagan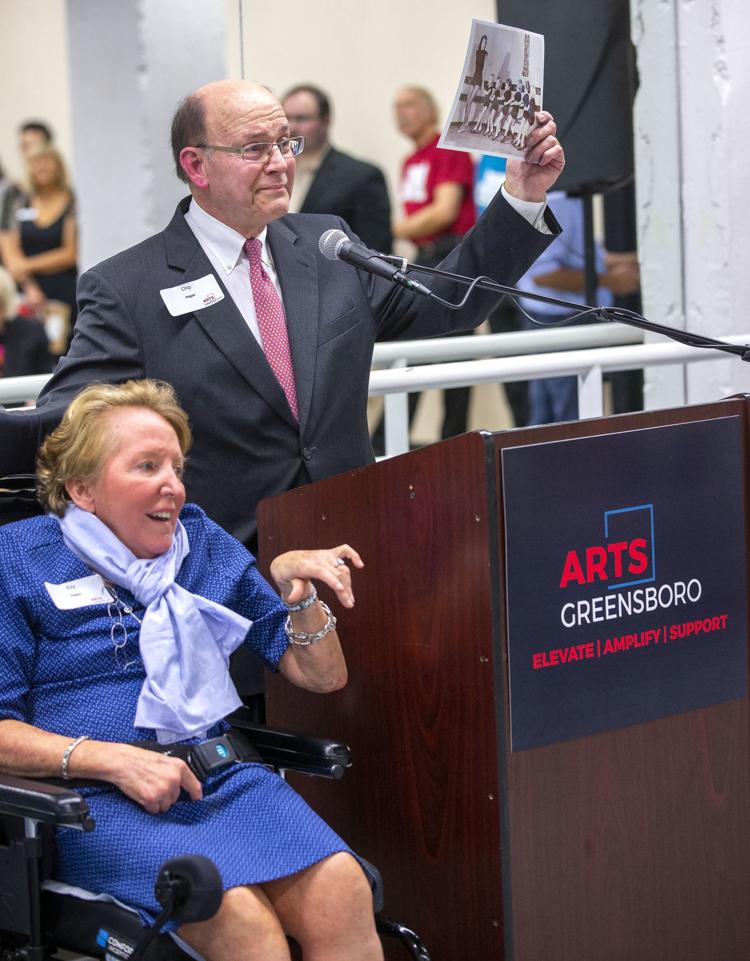 Kay Hagan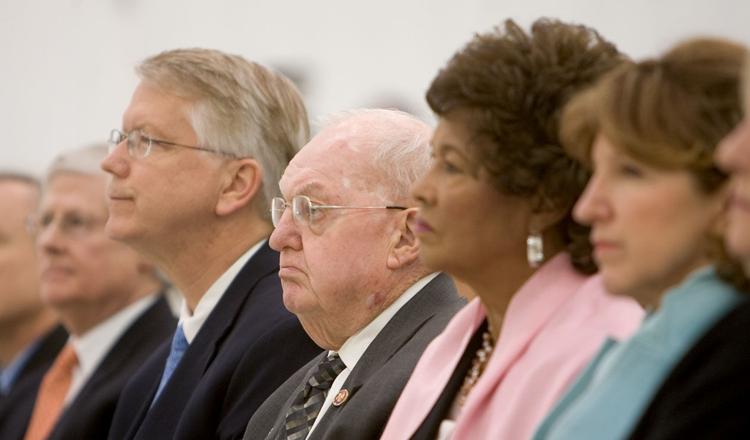 Kay Hagan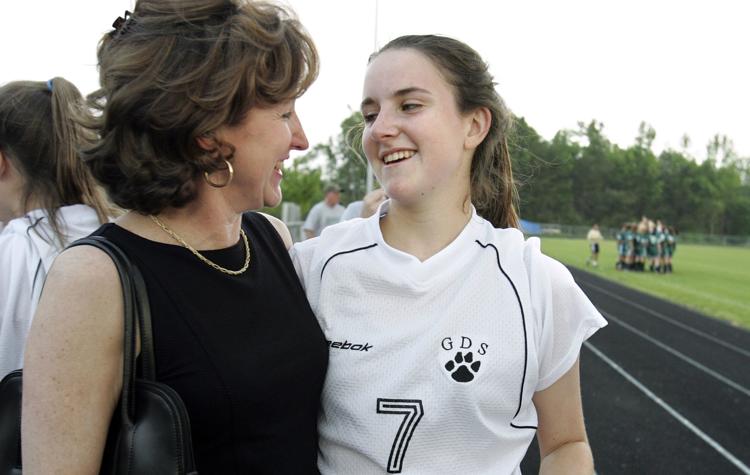 Kay Hagan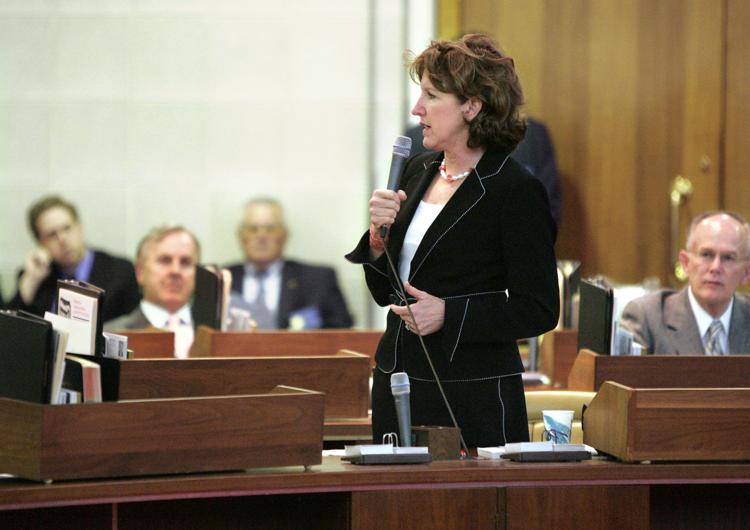 Kay Hagan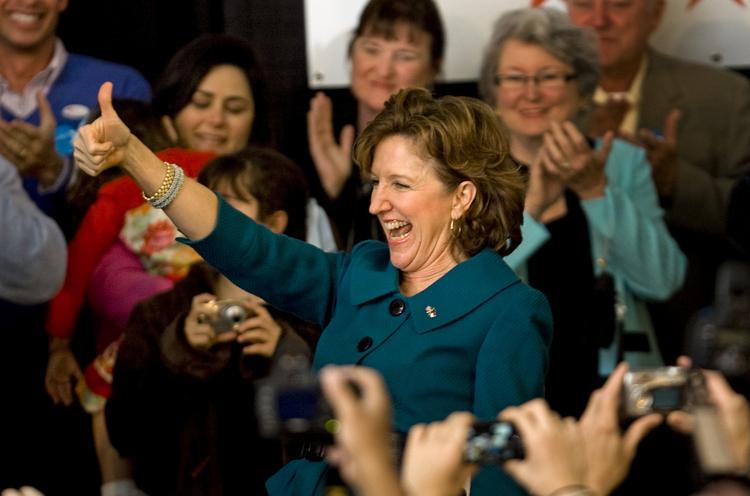 Kay Hagan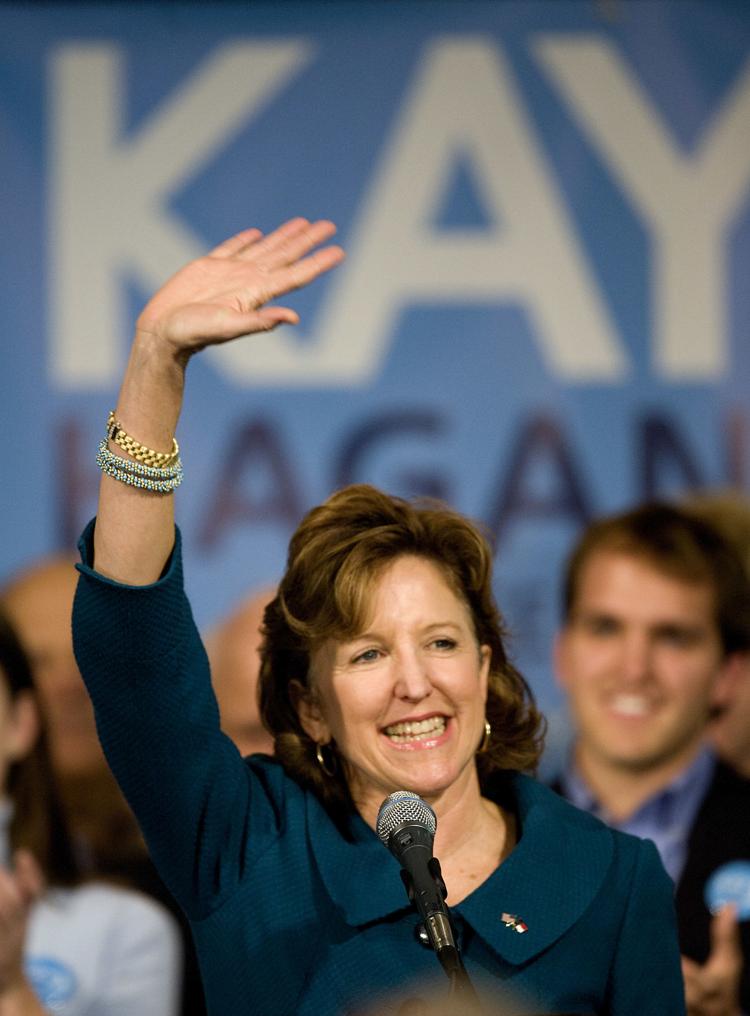 Kay Hagan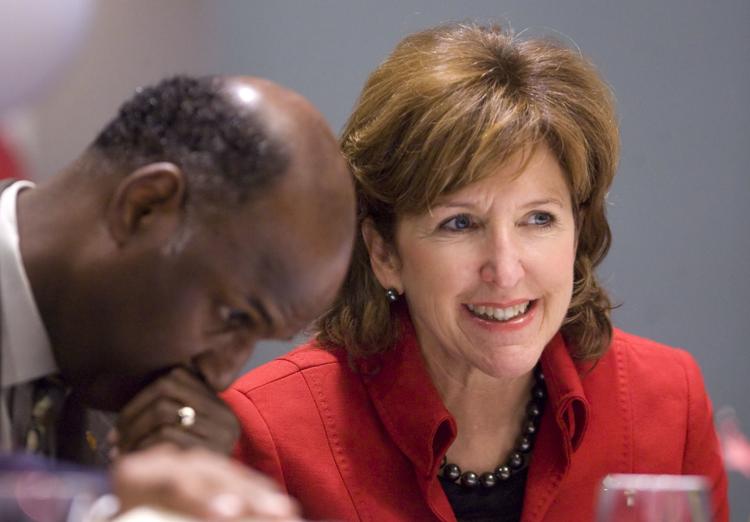 Kay Hagan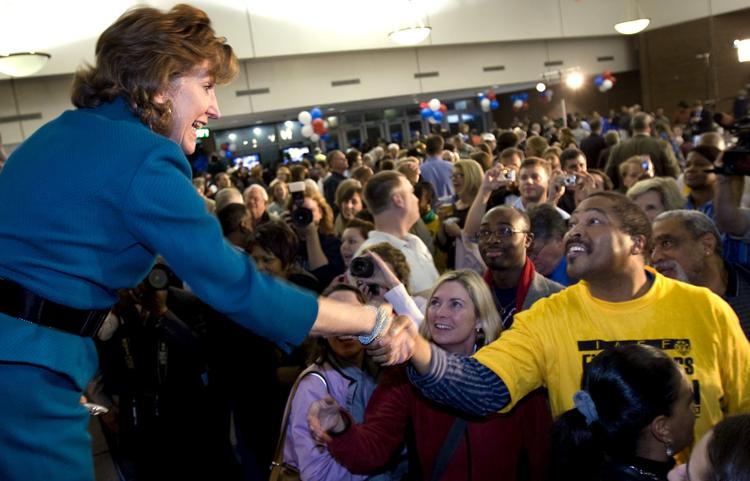 Kay Hagan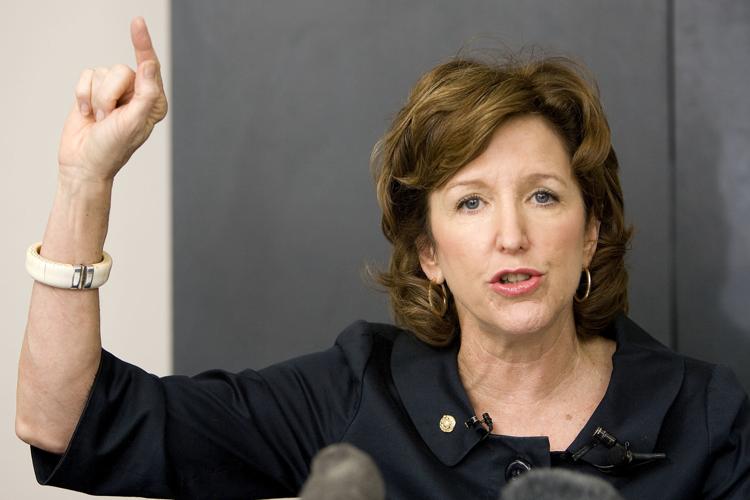 Kay Hagan
Kay Hagan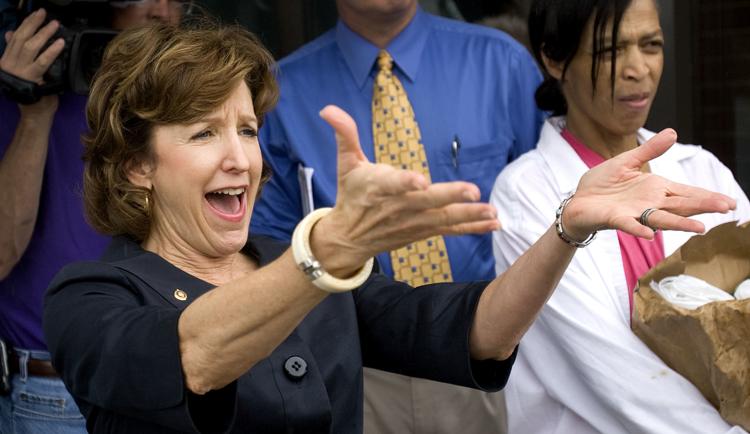 Kay Hagan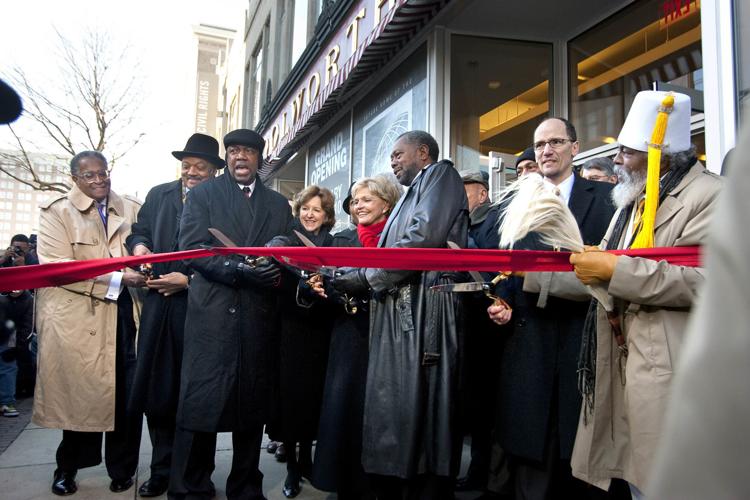 Kay Hagan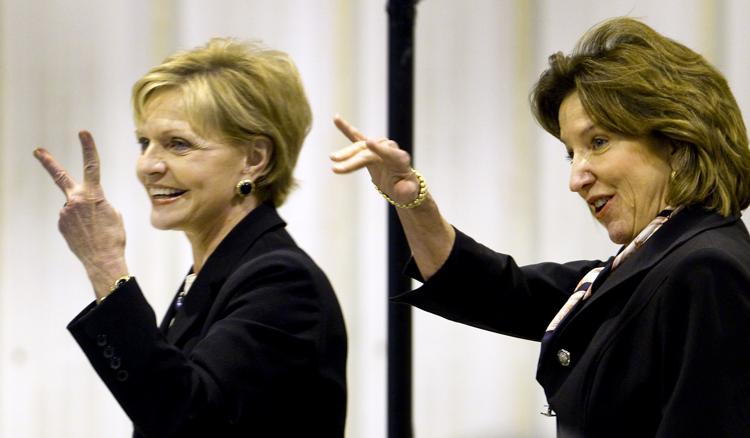 Kay Hagan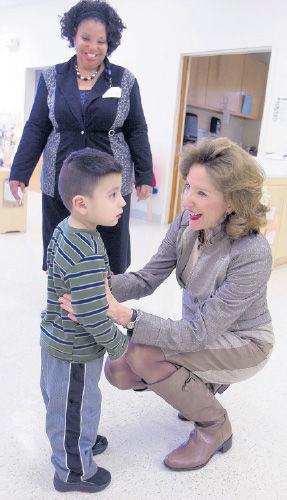 Kay Hagan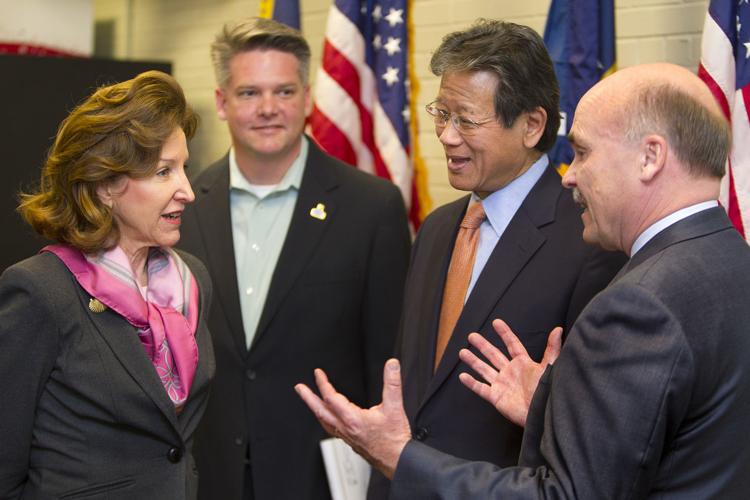 Kay Hagan concession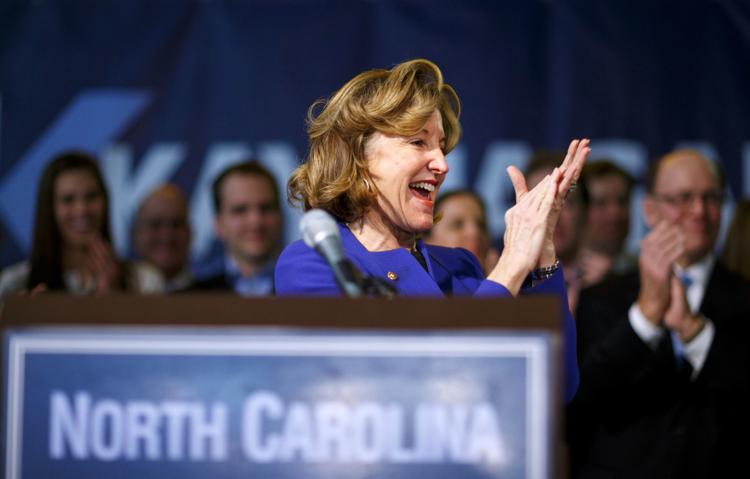 Kay Hagan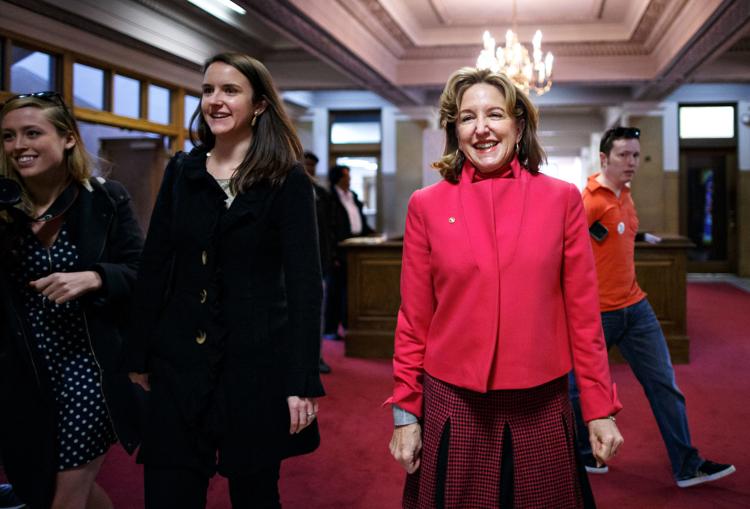 Kay Hagan