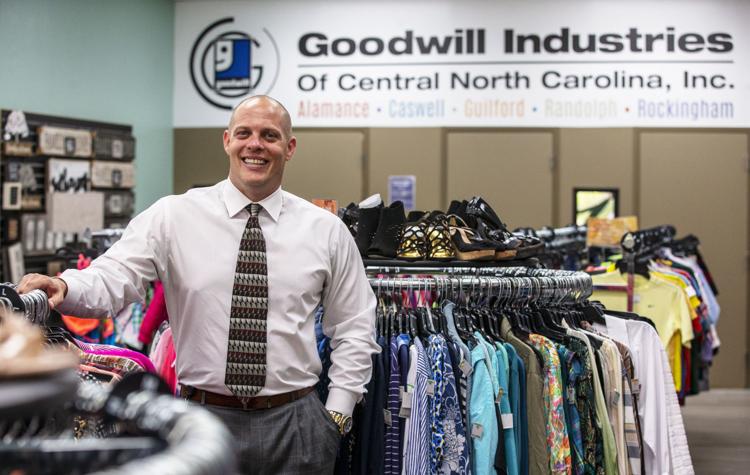 If nothing is done to help the state's 37,000 inmates — 95% of whom will eventually be released — then it's the community that's going to pay, Nicole Sullivan says.
And that currency will be in the form of new crime victims.
Sullivan, director of reentry services for the N.C. Department of Public Safety, recently addressed dozens of people involved in the justice system at a symposium in Greensboro.
"At the end of the day, if folks can't get connected and can't get jobs and are running into all these roadblocks and aren't getting the treatment and the aftercare, what's going to happen?" Sullivan asked the group.
"Folks are going to go back to what they know," Sullivan said, "…which means somebody else has now become a victim."
To combat that scenario, local, state and federal officials are refocusing on the people committing the crimes.
"The biggest determinant of who is going to commit a crime is someone who has already committed a violent crime," said Matthew Martin, U.S. attorney for the Middle District of North Carolina. The district encompasses 24 counties, including Guilford, Rockingham and Forsyth. "It's a cycle we have to be committed to breaking."
In 2011, Sullivan said, 86% of the people getting out of prison left without any kind of supervision. Today, 100% of those leaving prison have either nine or 12 months of probation or parole.
That shift occurred because officials found that people with post-release supervision had much better outcomes than those let directly out of prison.
"Some made it," she said, "but a lot didn't."
Roy Autry found help through the High Point Community Against Violence, a nonprofit that offers violent offenders a chance to turn their lives around.
Closer to home
Under the state's three-pronged approach, the reentry process begins in prison.
Inmates may be housed hundreds of miles away — even out of state — from the community-based resources that are ultimately expected to support them upon release.
To solve this geographical problem, inmates can voluntarily move closer to their home county several months before their release. They are taken to one of 12 minimum-custody facilities that focus on reentry.
Sullivan said this move gives inmates a better opportunity to reconnect with their families, a key factor of support once they're freed, and allows ample time to begin planning for their release.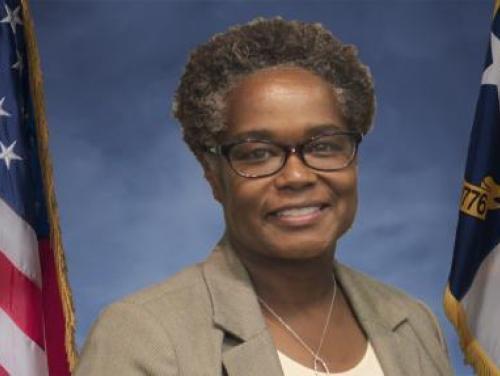 "We still have time to work with them," Sullivan said, "to connect them with families, to connect them with resources, to make a tangible plan."
And staff at the designated facilities — Guilford's is Davidson Correctional Center in Lexington — are getting more training to be able to "do reentry really well," she said.
Thus far, 300 to 400 inmates have agreed to this move, which typically takes place within one or two years of release.
This preparation allows for the second piece in the state's program, what Sullivan calls a "warm handoff" from the prison to probation and parole officers who specialize in reentry. Those officers, while still handling their own cases, are also talking with inmates getting ready for release.
"They're spending quite a lot of time at the prison, talking to folks, getting them prepared to go to supervision, explaining conditions of supervision," Sullivan said. "They're also able to communicate to that supervising officer in that home community to say 'Here's what this person is dealing with and here's what support they're going to need.'"
These one-on-one meetings help establish a sense that the officers are there to help them succeed, according to Rebecca Sauter, project reentry coordinator for the Piedmont Triad Regional Council.
By meeting with inmates on a regular basis before they get out, the officers can establish trust that might not happen quickly enough on the outside, Sauter said.
"Working with them on the inside they feel 'safe,' Sauter said, whereas, on the outside, "they feel the need to survive."
The third component in the state's three-pronged approach, Sullivan said, is local reentry councils.
"Not only do we need to think about what we're doing behind the walls, but we also need to try to be a catalyst to bring folks together in the community," Sullivan said.
People released from prison may not have housing or transportation. They may need treatment for substance abuse or mental illness. Those services now must come from community-based organizations.
That's where the reentry councils enter the process. These networks of organizations work together to assist people leaving prison with housing, employment, food, clothing, substance abuse and mental health treatment, transportation, mentoring and spiritual needs.
"It's a lot of work. It's daunting work and it takes time," Sullivan said.
Life sentence?
Guilford County Reentry, which coordinates that work locally, was established a year ago using a $150,000 state grant and serves about 250 former inmates.
Its director, Edward "Chap" Williams, said DPS notifies case managers when an inmate is to be released in the county. That case worker then gathers information on the inmate's specific needs and begins lining up local organizations to provide those services. A similar outreach is being started in the county jail, however, both of these "warm handoff" efforts are just beginning locally, Williams said.
And even with this assistance, people leaving prison still face a harsh reality. Families may be broken or nonexistent, jobs — if they can get hired — often don't pay well, transportation may be limited ... these are just a few of the more common problems they face.   
"Many of the people that we work with, they're excited to be released. They have dreams," Williams said. "I want to get a house. I want to get a car. I want to get my family back together.
"But when the rubber, when it actually meets the road, and they realize that there are so many barriers, they fall off," he said. 
Top it off with an unforgiving society, and the obstacles can seem insurmountable, said KJ Adams, a Guilford County Reentry case manager.
Adams said her clients feel "now that they've served their time and they're trying to get jobs, they're doing what they're supposed to do.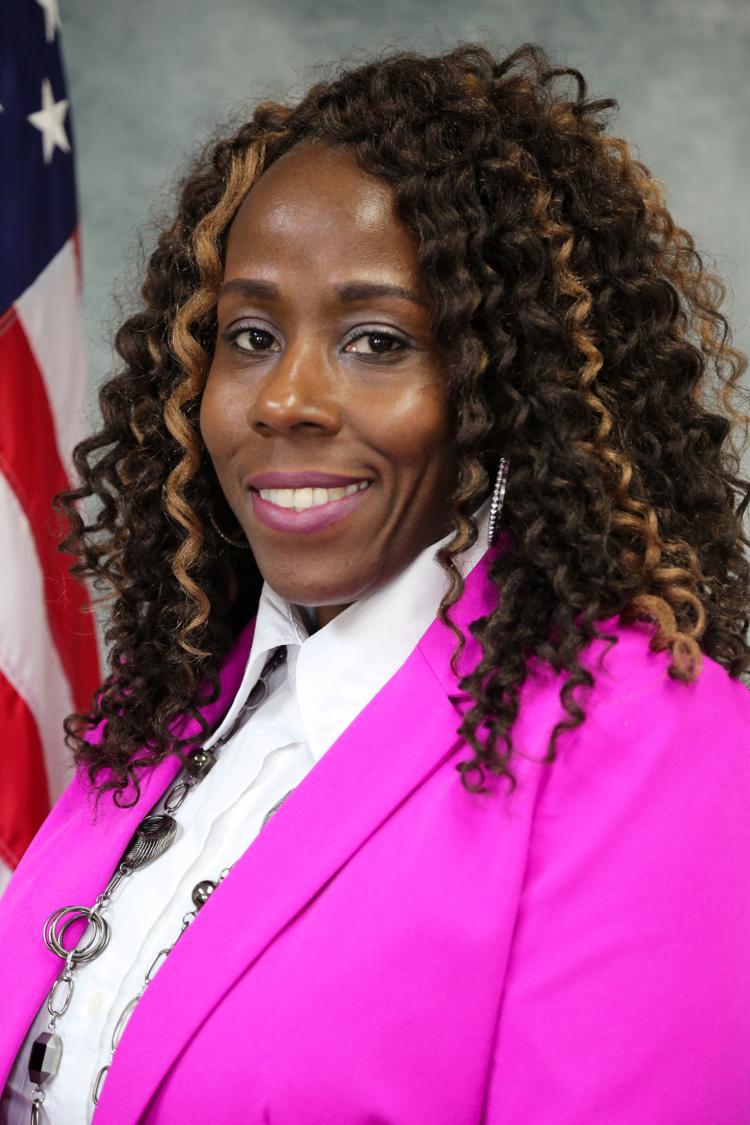 "But society doesn't view them like that. … When you go in front of the judge, most people get a sentence with an expiration date. Society is not that kind. Society gives them a life sentence — once a criminal, always a criminal, no second chance," Adams said. "And it's sad, but that's how most people will feel."
Even those people who find employment still struggle, Williams said. Discouragement, frustration and anger often sets in two or three months after they get a job.
"Those coping skills, conflict resolution, all of those things begin to play in," Williams said. "If you've been incarcerated … you've been told what to do, how to do it and when you can do it.
"Then you go to an employer, and some of those things are flexible and they're wanting you to be self-motivated … many of the individuals don't do well."
One man Williams recently spoke with spent five years in prison for dealing drugs. He got out and returned to living with his girlfriend.
"His girlfriend is upset, because he's not bringing in the money that he used to. So he wants to rush out and get a job. But he's not ready," Williams said. "We know that, based on his past and based on where he's at, there's a good possibility that he's not going to be successful."
Getting the young man into a class teaching "soft" job skills, such as arriving at work on time, might best for his long-term success, Adams said.
"And then, maybe a support group, to keep him plugged in so that we don't lose him in three months," she said.
Groups such as Father's on the Move can help in these situations, said Bishop Victor Glover, director of the ministry-based program that offers mentoring to men in Guilford and elsewhere. Its courses address anger management and encourage positive fatherhood.
"We find a lot of men are still holding on to the pain of being fatherless," Glover said.
First three months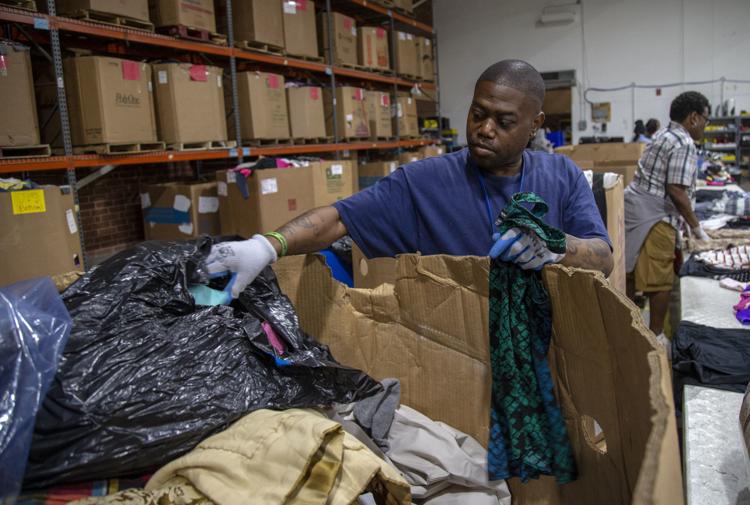 Gregory Liggs Sr., who manages Jobs on the Outside for Goodwill Industries of Central North Carolina, also finds that the first three months are critical.
The JOTO program offers four-day monthly classes to help adults with a criminal background find employment. Participants learn about their rights and laws that can help them find work, such as the federal bonding program, which provides employers free insurance that protects them in the case of employee theft. This safety net could make an employer more comfortable about hiring someone with a record. 
Students also explore what motivates them as individuals, what their job possibilities are, interview techniques, how to cover employment gaps and how to explain their stories, Liggs said.
"I work with them personally to help them find work," Liggs said, and many of them participate in a 12-week work program at Goodwill facilities that allows Liggs to monitor their work habits and spot potential problems.
"Do they gossip? Are they getting to work on time? It just gives us an opportunity to monitor and work with them," Liggs said. "We help them build up their skills."
Tony Lashawn Johnson heard about the program from a friend. Johnson, 45, had fallen into a deep depression after his mother died earlier this year and was having trouble finding work.
Johnson said a 1999 felony conviction for selling crack cocaine haunted his job search.
"The crime was so old," he said. He thought, "Why are you looking at that? I'm a better person."
Now, working in the warehouse of Goodwill's facility on South Eugene Street, Johnson said things are looking up for him.
"I know it's hard out there, but you just have to put your mind to do anything," he said.
Jason Norris, who was in and out of prison for 10 years on gun and drug charges, said the JOTO program taught him his work in prison kitchens showed management skills.
"Believe it or not, you really can learn real customer service skills when you're in prison, especially when you're working in the kitchen," he said.
"Because the first time you're rude to somebody that's coming through that line, you're gonna have to see him later on that night. So you learn real quick, you know, you treat everybody with respect," said Norris. Starting out as a receptionist, Norris now oversees Goodwill career centers in a five-county area.
Connections
Norris and Johnson were lucky in one sense, they had family who could help them with housing.
"So many people that are released from prison have no place to lay their head on the first day they're out," said Jim Summey, executive director of High Point Community Against Violence, a nonprofit that focuses on violent offenders.
That makes them immediately vulnerable. Not only to the elements of weather, but also to the elements of temptation and the dangers the streets pose, Summey said.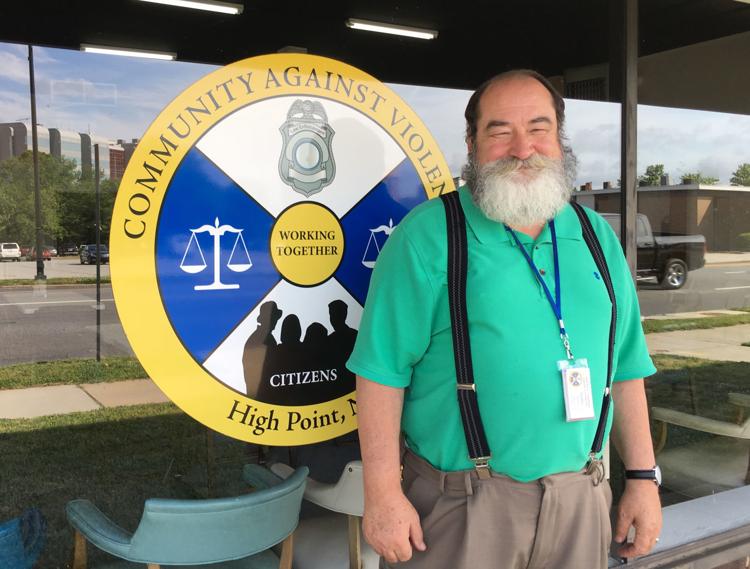 Once he knows someone is going to be released, Summey meets with them in prison and starts gathering names.
"Give me your mama's name, give me your aunt's name, give me your grandma's name. And I know they don't like you and I'm going to talk with them," Summey said he tells them. And he reaches out to those family members, trying to find them a safe place to stay. If those relatives refuse, Summey finds a boarding house, offering up prepayment for a month if they will hold a bed.
"And I will go to a thrift store. I'll get clean sheets and a blanket and a pillow. And a few little doodads and maybe get them a McDonald's card and 10 bus passes."
Summey meets with them when they arrive in town. He talks with them. He hears their stories, their hardships and their fears.
And he knows the clock is ticking for them to start putting their life in order.
"You get out here and get a job — here's places that hire felons," he tells them. "And you gotta work, because next month, we're not paying your bill."
Partnering up
Several miles north, similar reentry efforts are taking place in Rockingham County.  
The mostly rural county has no year-round shelters, limited bus service and few options for addiction and mental health treatment, said Daniel Attaway, the county's chief probation officer.
"We maximize every resource we have," Attaway said. And that means maintaining good relationships with other service providers.
"Everybody is on a first-name basis," Attaway said, adding that such relationships are easier to maintain in smaller communities. "You go to church with the people in your partner agencies, or they're neighbors or your kids play ball together."
Twice a year, those providers hold a resource fair, where information on education, job training, child care, housing and medical resources is available all in one place.
"We invite their family to come," Attaway said, noting that stability in the home increases the chances for overall success. "If we're able to help a person in that household, we're able to help that offender too."
At 60, Sharion Wanton works 13 hours a day at two jobs to support herself and help pay bills at her aunt's house, where she lives.
Changing attitudes
Reentry goals are not limited to ex-offenders. The system itself also is getting attention.
"We need to communicate better as stakeholders, and begin to talk about how we can better support this population," Williams said.
One way that is happening is helping ex-offenders who've lost their driver's licenses because of unpaid tickets get that privilege restored.
"We made a promise to them, if they stuck with the program ... we would help them," said Forsyth County District Attorney Jim O'Neill.
"We dismissed hundreds of thousands of tickets," O'Neill said. "I had people coming up to me and saying 'It changed my world.'"
Still, the professionals tasked with helping people released from prison often have a hard time comprehending the hurdles they face, Williams said.
To help address that, Guilford County Reentry held a simulation for probation and parole staffers earlier this year. Participants were given the identity of an ex-offender and had to meet certain goals within a specified time period or go back to "jail."
They found themselves waiting in a maze of lines to obtain what they needed to meet those goals. And they faced common setbacks, such as a lack of transportation or not having a state ID.
"I went back to jail three times," one participant said, noting she missed a meeting with her probation officer because she was stuck in line trying to get a state ID. "It was just such an eye-opener."
Williams said the exercise stimulates more compassion for the challenges of reentry.
"When you're working with folks and they quit on you and you do all this footwork to try and get them to that next place in life, you're a little more sensitive to the barriers that they face," Williams said.
"And you're fighting a little harder for them too, when you realize that," Adams added.
Another workshop offered last month focused on coaching ex-offenders on a path to success by nourishing their desire to succeed.
And it also focused on changing the culture of those agencies involved in reentry, shifting the focus from punishing an individual for relatively minor infractions to asking them how that poor behavior is affecting their goals.
"We should be spending more time with them to tap into their internal motivation for change and guiding the way," said Pryor Green, who co-led the workshop with Lacy Frazer.
"Not only do we want to help them maximize their potential, I want them to wake up every day and want to be a better person," Frazer said.