GREENSBORO — For the second day in a row, downtown business owners were out early Monday morning, assessing the damage caused by looters during Sunday night's protest in Greensboro.
Natty Greene's was among a handful of businesses targeted by looters.
Owner Chris Lester was outside his restaurant Monday morning as employees helped to clean up shattered glass, prepping for a crew coming to board of the windows.
Lester said he received an alarm notice around 11:15 p.m. He and his manager rushed to the restaurant to find three broken front windows, damage to the front door and several bottles of liquor stolen off the shelves.
Lester called 911 immediately but said no officers responded.
"We stayed here from 11:15 p.m. to 2:15 a.m. and not one police officer came to help us. I called five times."
He said he didn't have an officer stop by until 8:15 a.m. Monday.
"I was really disappointed in our police," Lester said, adding that he even searched and found an officer outside who told him, "I can't help you."
Mayor Nancy Vaughan, who was out surveying the damage on Monday morning, said police presence was thinner Sunday night because officers were deployed to other areas.
"Things were pretty widespread last night and beyond just downtown Greensboro," Vaughan said.
While Lester and other business owners fended for themselves, trying to protect their stores, he said the police were two blocks away, staying close to the protest, which Lester called a "peaceful protest."
"Meanwhile, looters were down here looting, and no police would come down to help."
Lester said he hopes the police step up and work to do a better job protecting the business in downtown. He also said he was frustrated that no arrests were made.
"There's people breaking the law, and they're not doing anything about it."
Officers won't respond to areas that could put them or protesters in an unsafe situation, Greensboro Police spokesman Ron Glenn said on Monday.
For the officers' safety, Glenn said a lone officer or small group won't be sent to check on a business while a protest or looting is ongoing.
Alex Amoroso, owner of Cheesecakes by Alex, watched on his security camera as someone threw a concrete block through a window. When he arrived at the cafe to assess the damage, he discovered the brick had also broken a sink, causing a flood.
"The water was just spewing when we got there," Amoros said.
The windows of Charlie Grocery, a tiny convenience store on South Elm Street, were smashed. Survellance footage caught looters streaming into the store. Young and Hyun Oh, who have owned the store for 13 years, said the looters took lottery tickets, cigarettes and ice cream from a cooler that was smashed. The rest of the store was left alone.
"We've had break-ins before, but nothing like this," said Joseph Ho, who drove from Charlotte to help his parents repair the damage. 
The View on Elm, an eyewear store, was completely boarded up on Monday morning. Photos on the store's Facebook page show smashed windows, a ransacked store and a trail of blood. Owner Becky Causey could not be reached for comment, but Zack Matheny, president of Downtown Greensboro Inc., an advocate for downtown businesses, said she is devastated.
"They took her soul. Sixteen years she's been down here," Matheny said.
Lester didn't witness the damage done to his business, but Grey Davis, owner of the neighboring Grey's Tavern, was inside Grey's when the nearby looting began.
On Monday morning, Davis, whose business was not damaged, said he decided to stay inside Grey's Tavern in an attempt to keep it from being damaged.
"I stood inside just to show someone was here," Davis said. The lights were off, but Davis said he held a flashlight and filmed with his phone in hopes of discouraging any looters.
"When they started throwing rocks at Natty's windows, I just flashed my flashlight, and they took off."
Davis, like Lester, said he was also disappointed in the lack of police presence around their businesses. He said he's worried about what will happen to downtown businesses in the coming days and weeks if looters continue to inflict damages.
Davis said it's especially frustrating since they only just reopened last Friday.
"We weren't able to open because of the quarantine, and now we're just kind of right back to square one."
Matheny echoes those sentiments.
"They've been struggling for three months, and they get open, and now they gotta shut down," he said.
Though nothing was stolen from Scuppernong Books, three windows were broken in their storefront. Repairs were in the works Monday morning.
Brian Lampkin, one of the owners, said he saw what happened downtown on Saturday night on the south end of Elm Street.
"We hemmed and hawed about whether we were going to board up and decided not to," Lampkin said. "I guess we are now."
Lampkin said he isn't angry. He voiced his support for the protest and said he is under the impression that a handful of white people might be causing the actual destruction, not the peaceful protesters.
"The most important thing to remember is that what's happening now is a small, small, small piece of the whole large picture. The whole large picture is 400 years of racial insanity in this country."
Lampkin called the protests "overdue" and said he knows the damage done to Scuppernong Books was not a personal attack.
"I know that we're respected and loved for what we do, but I also know that's not immunization against what's going to happen."
 Even as he was sitting at home Sunday night, watching the news of what was unfolding downtown, he wasn't upset, Lampkin said. He was resigned.
"We always have to keep the bigger picture in mind," he said.
Business owners weren't the only ones out Monday morning. Volunteers also ventured into downtown to offer their help sweeping up debris left from the night before. 
Volunteer Crystal Black said that people are upset. She said she and her fellow volunteers were not there to say yay or nay to what has happened, but to help put their city back together. 
"Sometimes you gotta flip that table over and everybody not eat for a second in order for everybody to have a decent meal," Black said. "And so, this table is getting flipped. We ain't doin' nothing but coming to sweep a little bit of food off the floor."
Many business owners were being proactive with boarding up. Developer Roy Carroll boarded up all of the windows of his office and residential high-rise Center Point. Property owner Rex Tuggle, whose Younts-Devoe building in the 100 block of North Elm Street got its windows smashed, is boarding up all of his downtown properties.
Tuggle worries what message this will send to customers.
"It's going to be tough for a lot of these business to operate behind boarded windows," Tuggle said.
As downtown cleaned up for the second day, many wonder what is next.
"The biggest concern for most of the business owners downtown, is 'Is it over?" Tuggle said. "Is there more of this come?"
clean up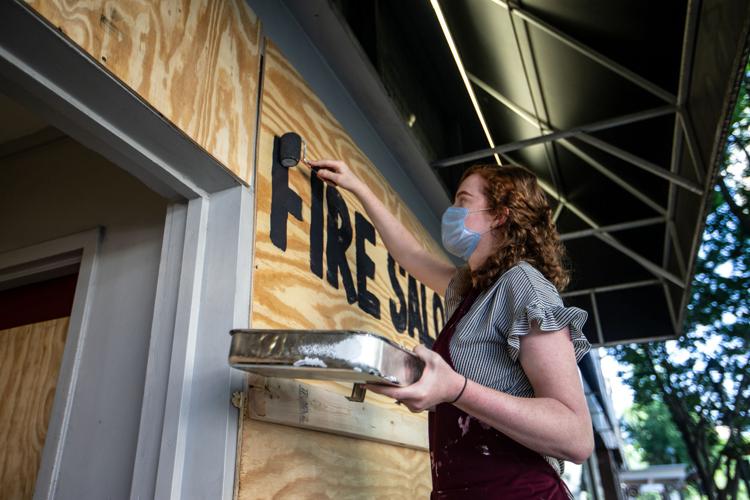 clean up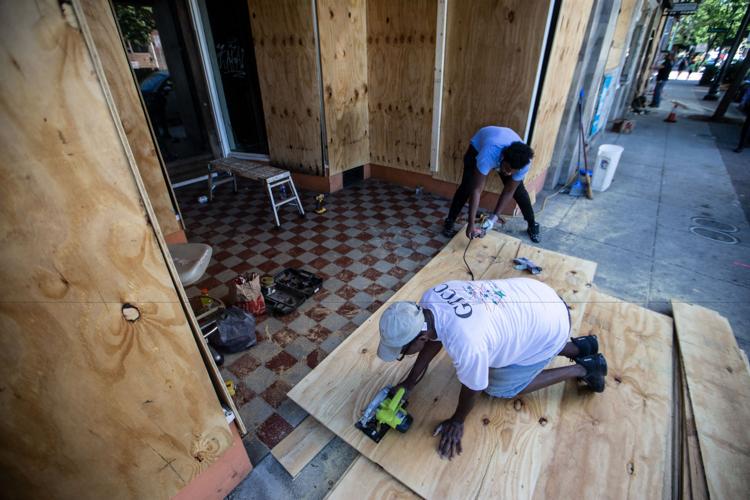 clean up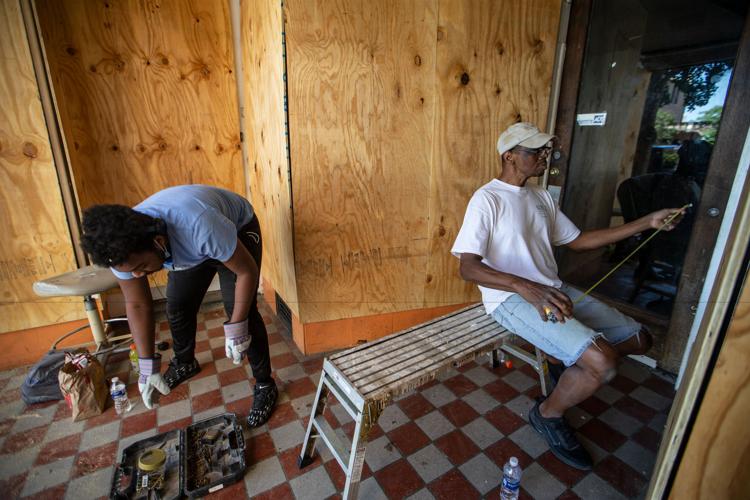 clean up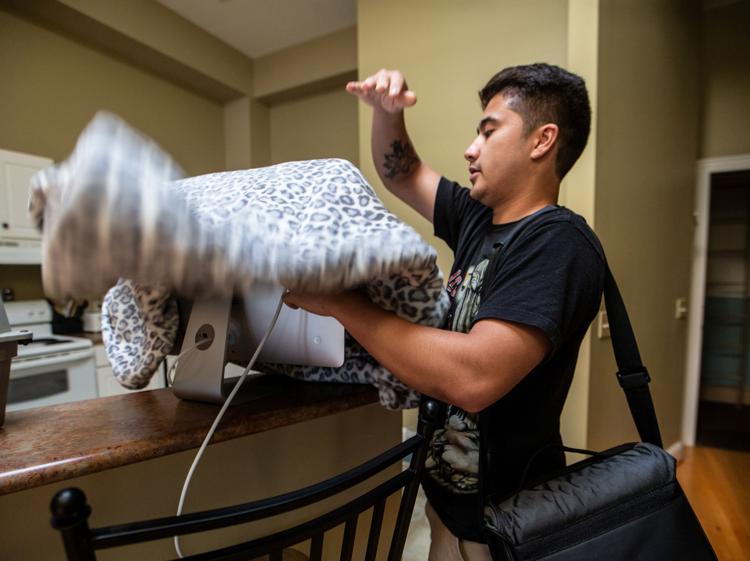 Downtown Greensboro damage - former Bank of America building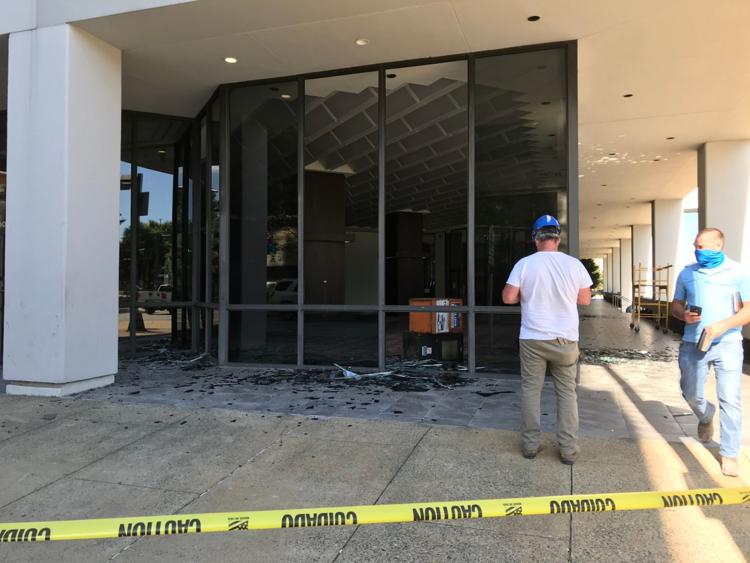 Downtown Greensboro damage - Bank of America building
Downtown Greensboro damage - Bank of America ATM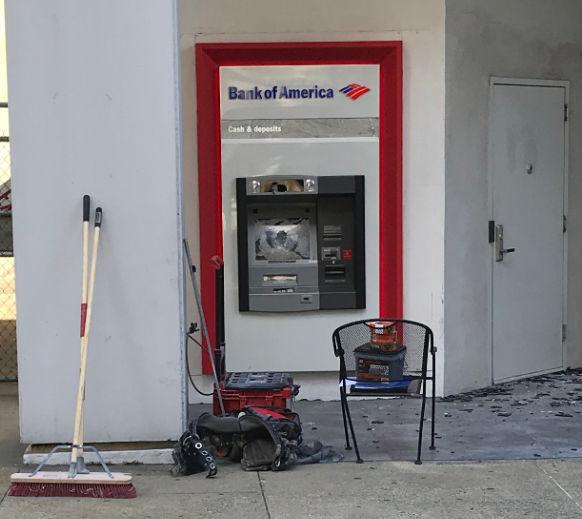 Downtown Greensboro damage - Lincoln Financial Building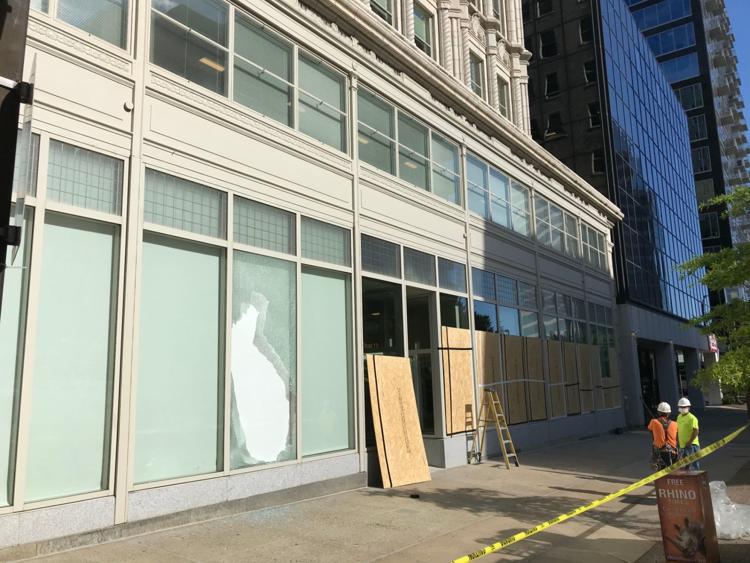 Downtown Greensboro damage - Elon Law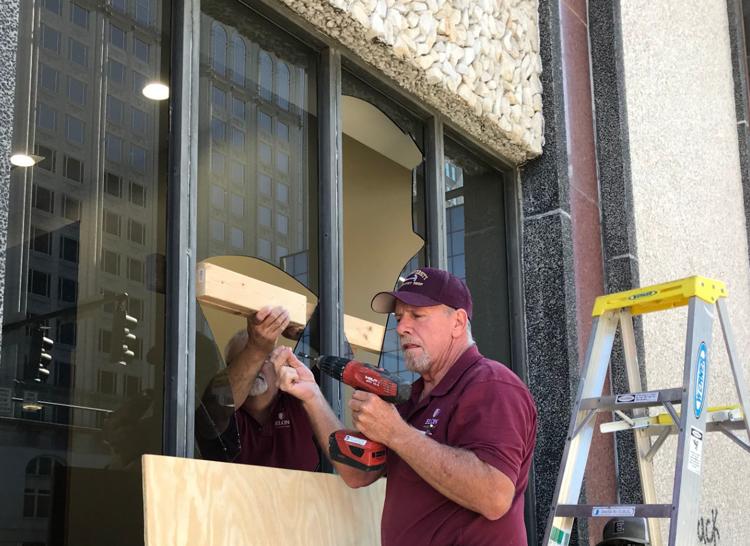 Downtown Greensboro damage - Elon Law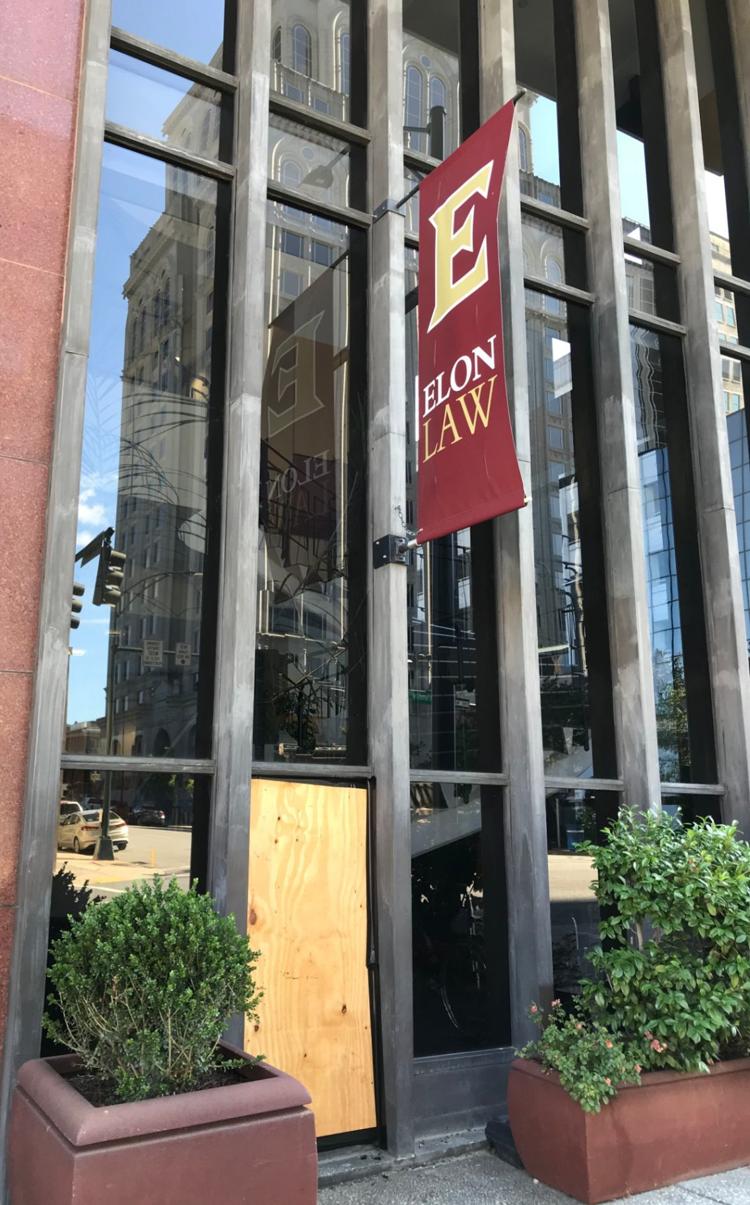 Downtown Greensboro damage - Elon Law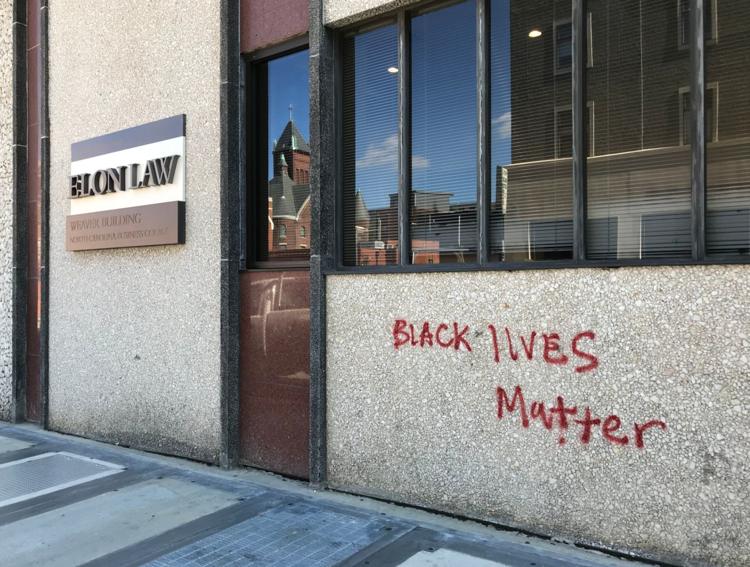 Downtown Greensboro damage - Commerce Place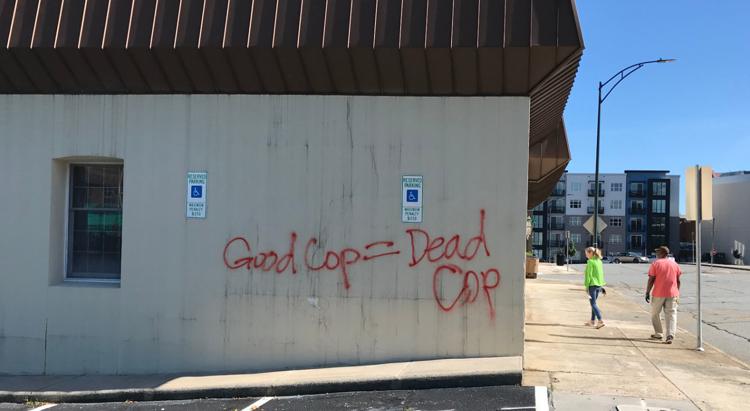 Downtown Greensboro damage - Union Coffee Co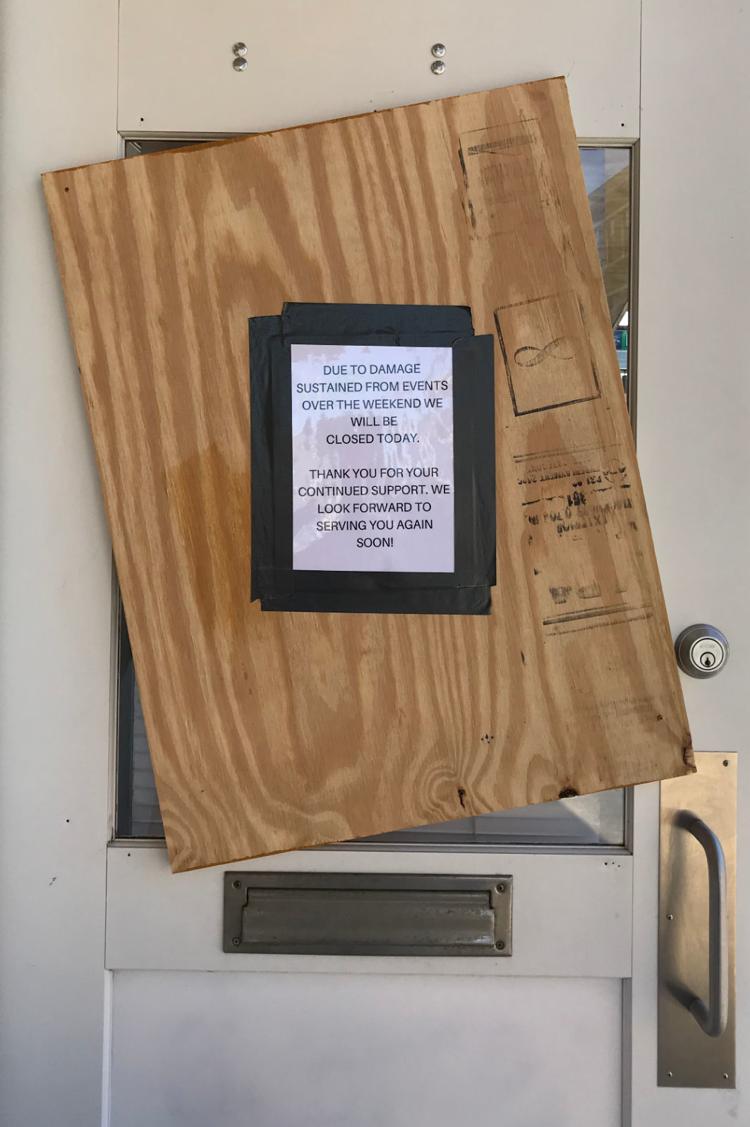 Downtown Greensboro damage - Barry Snyder sign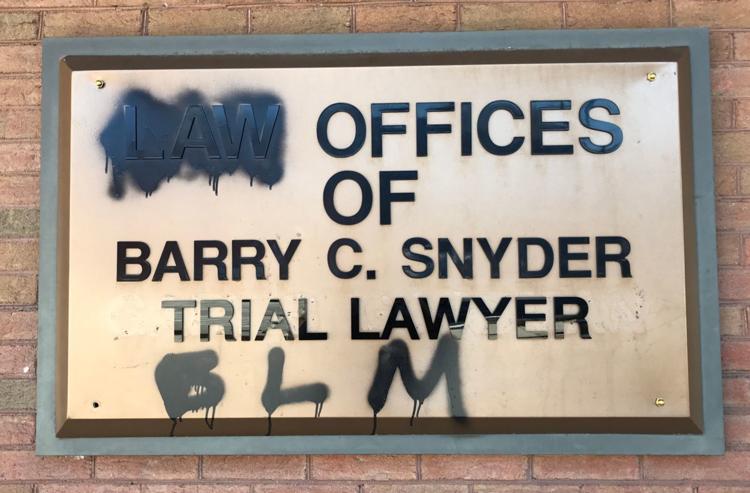 Downtown Greensboro damage - Subway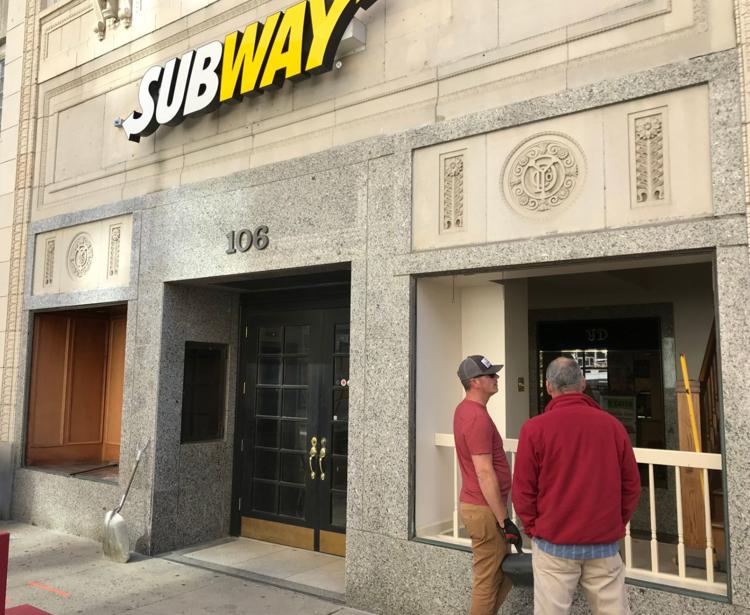 Downtown Greensboro damage - Center Pointe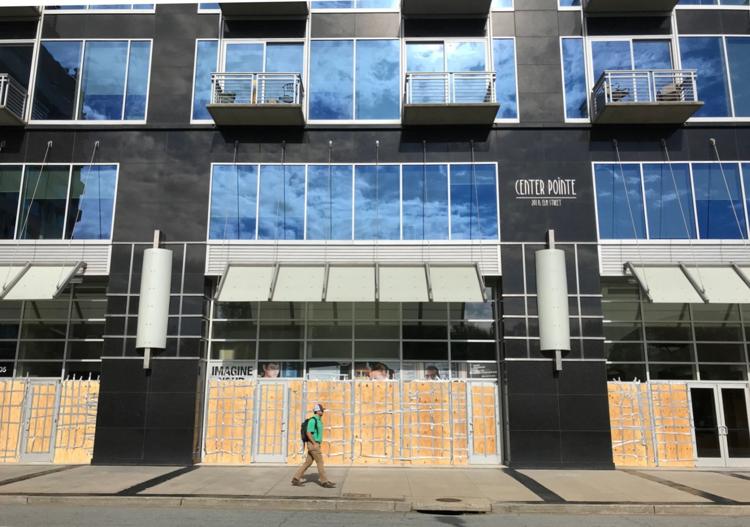 clean up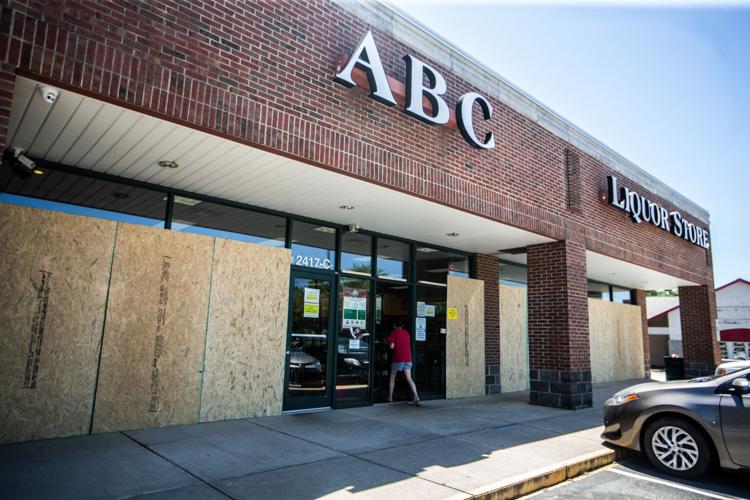 clean up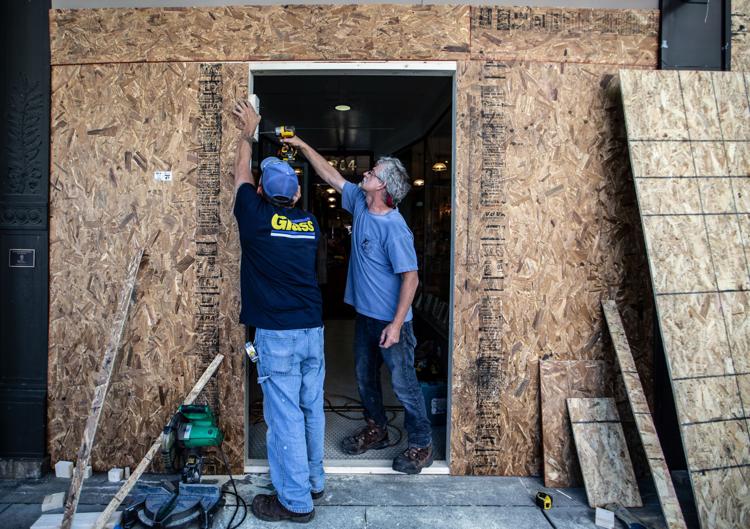 clean up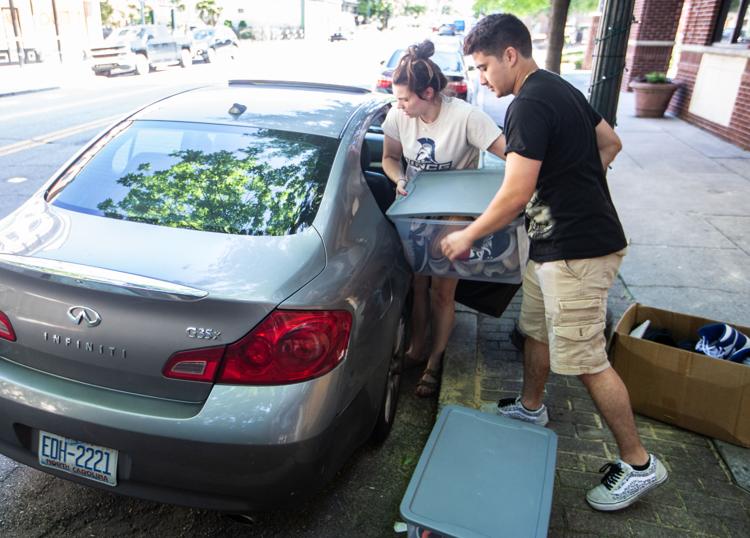 -- HIDE VERTICAL GALLERY ASSET TITLES --