As the Greensboro area's population continues to grow, undeveloped land and pristine streams can only become more scarce and of greater value.
Residents look mainly to state and local governments to help preserve the landscape by making sure that new developments meet basic requirements.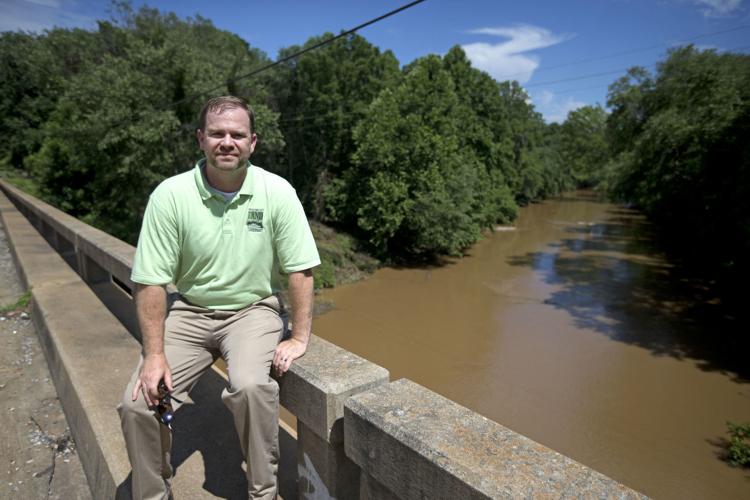 But nonprofit groups such as the Piedmont Land Conservancy, Dan River Basin Association and others might eventually accomplish more than zoning ordinances to conserve the open spaces that most area residents treasure.
PLC leader Kevin Redding said it's inescapable that major urbanization will continue across the region because "the parade of people wanting to live in the heart of North Carolina shows no sign of slowing."
"PLC is working to protect the natural infrastructure that can support the coming wave of growth," Redding said. "Farms that can grow safe, local produce for all. Clean water for both people and wildlife. Trails and public lands for the recreational opportunities young professionals now demand."
And as PLC is to the land, so the Dan River group acts as the region's guardian of water quality and sustainable development for its namesake river system.
"DRBA sees water as one of the most important and vulnerable resources that will need protecting in coming decades," said Jenny Edwards, the group's program manager. "Our goal is to foster watershed stewardship by serving as a catalyst for plans, policies and practices that promote the systems for healthy water throughout the Dan River Basin."
A similar group, the Haw River Assembly, watches out for that river system's health and well being across the region.
Other groups abound with a focus on preserving the region's natural assets by making them more accessible to people who appreciate them.
Redding's group, for example, has partnered with Piedmont Triad Regional Council to form the Piedmont Legacy Trails initiative. That partnership aims to promote, expand and connect a network of trails and greenways stretching across 12 counties.
Other groups such as the Piedmont Hiking and Outing Club and the Piedmont Fat Tire Society build support for conservation efforts through organized hiking and biking events. Members also help build and maintain trails.
So far, the Greensboro-based land conservancy probably has made the greatest imprint on the ground. PLC has been helping to preserve the woodlands, open spaces and farm fields for 30 years. In that time, the group has preserved more than 26,000 acres in nine Piedmont counties.
"These successes are a great start to ensuring the quality of life in our region," Redding said, "but much remains to be done."