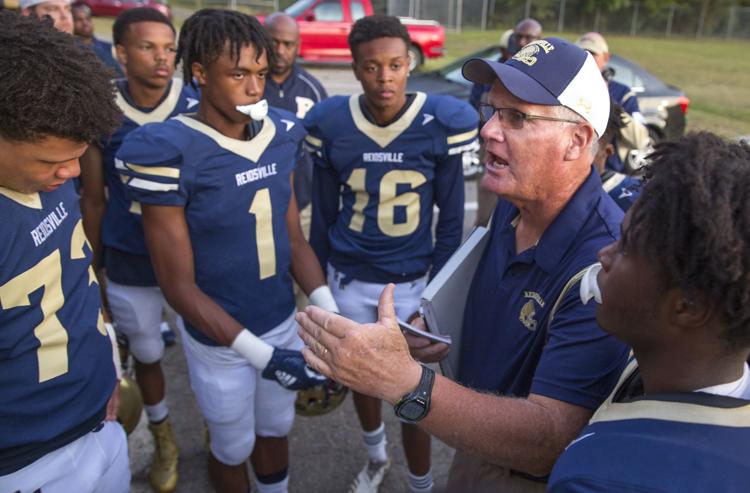 CHAPEL HILL — The N.C. School Athletic Association has chosen two area coaches and a Reidsville doctor as winners of its annual state awards, based on those "who have done the most for high school athletics, rather than a single accomplishment or having an outstanding win-loss record."
Rachel Clark, who has guided Southeast Guilford to back-to-back state girls basketball championships, and Reidsville's Jimmy Teague, whose Rams have won three of the last four Class 2-A titles, were named female and male coaches of the year, respectively. The women's award is named for Doris Howard, while the men's award honors Harvey Reid. Reidsville's Dr. Stanley Harrison was named the winner of the Dr. Tim Taft Medical Professional of the Year award. 
Clark has been coaching at Southeast since 2010, serving as head coach since 2014. Under her leadership, the Falcons won their first state championship in 2019 and were Class 3-A co-champions this year. Her teams have gone 131-37 during her tenure as head coach.
Clark has served as an Exceptional Children's teacher at Southeast since 2014. She has been named her conference's coach of the year on three occasions and was N.C. Basketball Coaches Association District Coach of the Year in 2020. In 2019, NCAA-PhERD selected her as the organization's Female Coach of the Year. 
Teague began his football coaching career as an assistant at Southern Alamance in 1979. He was named head coach at Eastern Alamance in 1984 and spent time at Charlotte Garinger, Reidsville, Greensboro College and Danville (Va.) George Washington before returning to Reidsville in 2012. His teams have gone 344-118 at the high school level, winning seven state championships and nine regional titles. He has guided the Rams to four straight Class 2-A championship game appearances, with the only loss coming in overtime in 2017.
Teague has a long list of awards and honors, including serving as North Carolina's head coach in the Shrine Bowl of the Carolinas in 2019 and winning the NCHSAA and NFHS State Football Coach of the Year in 2018-19. He served as a head coach in the 1998 East-West All-Star Game and was President of the N.C. Football Coaches Association. Teague has been selected as conference coach of the year 16 times. He has been inducted into the Southern Alamance High School Hall of Fame and was awarded a key to the city of Reidsville in 2008.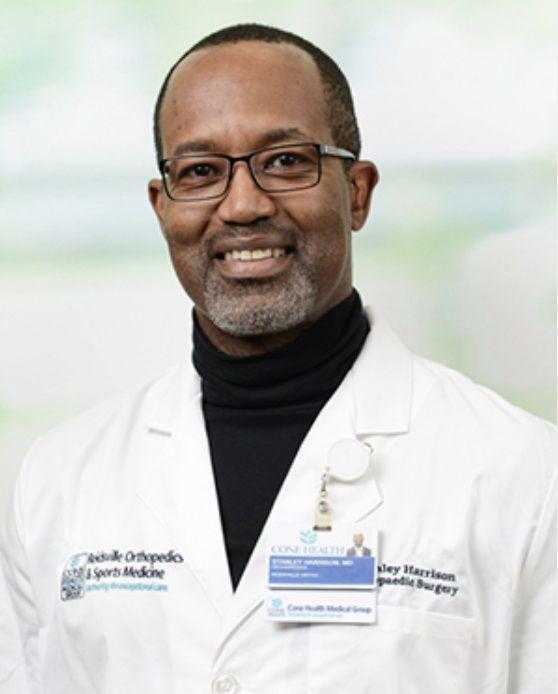 Harrison is a general orthapaedist and sports medicine phyisician serving at Reidsville Orthopaedics and Sports Medicine since 2004. He has been the team physician for Reidsville's football team since 1997 and has been a member of the NCHSAA's Sports Medicine Advisory Committee since 2010. Harrison is Director of Physical Medicine and Rehab at Reidsville's Annie Penn Hospital, a role he has served in since 2004.
A New Jersey native, he served in the second Gulf War at Fort Bragg in 2004 during Operation Iraqi Freedom, earning the U.S. Army's Achievement Medal. He was honorably discharged in 2004, having earned the rank of major.
Other winners of the NCHSAA's State Awards for the 2019-2020 school year are: Masanori Toguchi, Cornelius Hough, Dave Harris Athletic Director of the Year; Dr. David Allen, Shelby, Bob Deaton Principal of the Year; Dr. Rob Jackson, Edenton-Chowan Schools, Bob McRae Superintendent of the Year; Jeff Gravley, formerly of WRAL-TV in Raleigh, Tim Stevens Media Representative of the Year; Dwayne Durham, UNC Health and East Henderson High School, Elton Hawley Athletics Trainer of the Year.