GARNER — Nona Best looks out for other people's kids.
And her alerts, which likely light up your cellphone, ask you to do the same.
As director of the North Carolina Center for Missing Persons, Best knows a child can go missing in an instant.
And when she's out in public, that knowledge prods her watchfulness of the children around her. She searches to see if there's a parent nearby. Too often, she finds, there is not.
"Sometimes I want to pull out my card and go over to a parent and say: 'Can I just give you a short 60-second lesson on how quick a predator can take your child?
Yeah, that child all the way over there on aisle three while you're on aisle two can be gone in less than 30 seconds,'" she says.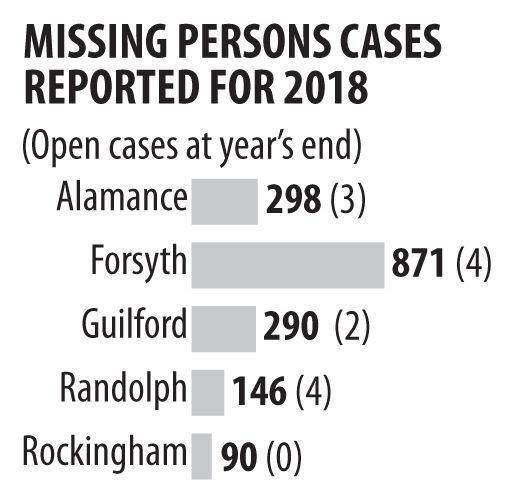 She's seen too many cases of parents who didn't think it could happen to them. The results are heartbreaking.
"Parents don't think like that," explains Best, a single mom whose daughter is now 36. "They don't think that everywhere you go, there's possibly a predator there shopping that day. … not shopping for groceries or anything, shopping for a child."
'I'll never forget that picture'
Best, 57, is responsible for activating the state's Amber, Silver and Blue alerts.
She started at the center as a missing-persons technician in 2007 and became its director and sole employee in 2009. (Highway Patrol dispatchers take over sending out the alerts when her shift is over.)
The Princeton native and Navy veteran has activated thousands of alerts, most of them Silver — designated for missing people with cognitive disorders that may put them at risk for danger.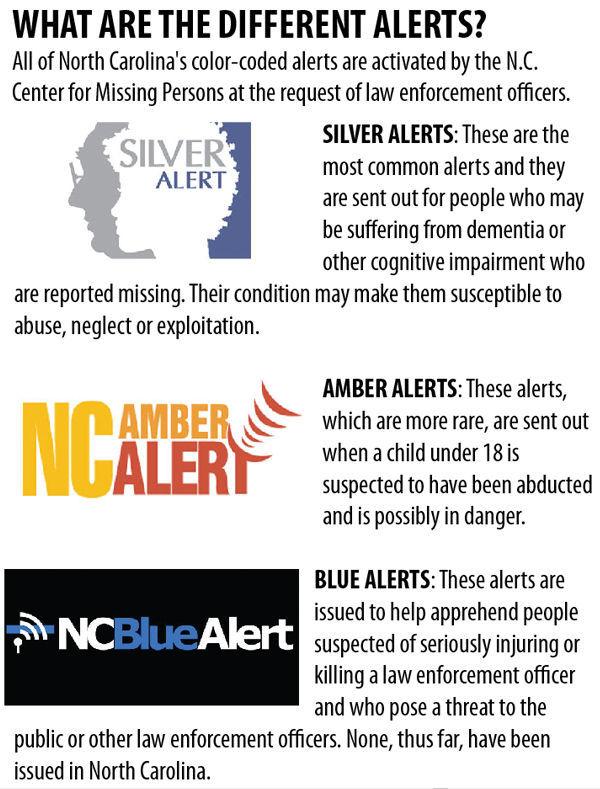 But it's the Amber Alerts, which involve child abduction, that stick in her head.
The tragic case of Shaniya Nicole Davis stands out most in her mind. It was one of the first she worked by herself.
"I remember the little white dress and the curly hair," she says of the 5-year-old Fayetteville girl who was raped and murdered in 2009. "I'll never forget that picture."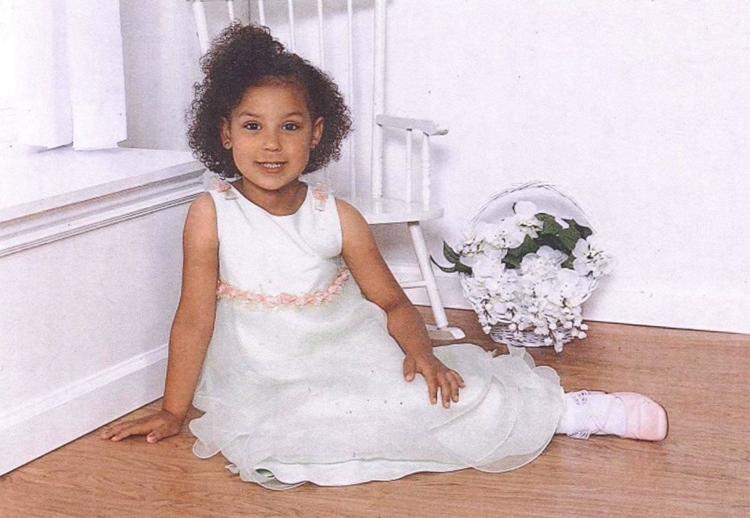 Antoinette Nicole Davis — who reported her missing — had sold her daughter to Mario Andrette McNeill to pay off a $200 debt. Both were convicted in the killing.
McNeill was sentenced to death and is in Central Prison in Raleigh.
Davis is projected to get out of Neuse Correctional Institution in 2027.
"I will never forget when the detective called me that morning (to report the missing girl)," Best remembers. The detective told her, "We have a missing 5-year-old, and we found a blanket on the porch."
Best told the detective that wasn't enough information to issue an Amber Alert.
"I think she just panicked, you know, because she kind of knew something was going on," Best recalls. "So I was just, like, call me back in about 30 minutes, you know, just trying to give her enough time to calm down. Get your facts together. We will get this out as quickly as possible, but you gotta come clearer than this."
From her second-floor office at the state's Information Sharing and Analysis Center in Garner, Best recalls being in a grocery store when her boss called to tell her Shaniya had been located.
"I was, like, oh my God. Human trafficking."
She's still stunned that not only did McNeill sexually abuse the girl, but he killed her. 
"Did you have to kill her? Why did you have to kill her?" asks Best rhetorically, thumping her desk with her fist. "You just never can figure people like that out, they're just …," her voice trails off.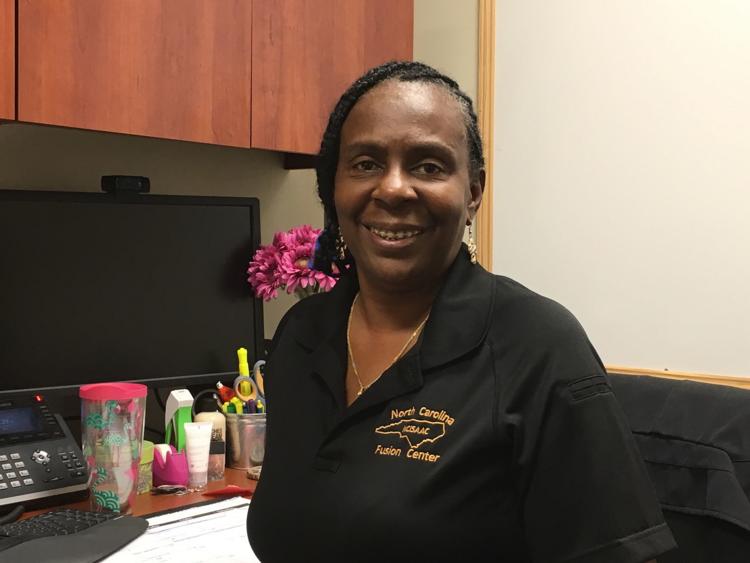 Knowing the job
The case set the tone for the rest of her career.
"We don't have that many (cases) that resulted in death, but the ones that do are the hardest ones," Best admits. "It made me more determined to learn my job and know my job, so that I could be the best I could be when law enforcement called, so I could give them … information that would help them."
The case that emboldens her is that of a 6-year-old Wilmington girl who was abducted from her front yard by a registered sex offender in 2016. The girl was found alive and chained to a tree the next day in a wooded area a few miles from her home.
"Because of the Amber Alert, the public responded so quickly, he was identified quickly," Best says. "This one showed what keeping hope alive can produce. Because, when we got him, but didn't get her (immediately), it was like, oh, no, this isn't going to turn out good."
An Amber Alert in Greensboro in October also quickly resulted in a child being found and a suspect arrested. Three-year-old Ahlora Lindiment was abducted from a playground at Claremont Court Apartments on Oct. 9 in a case that shocked the city and made national news.
After the alert, Greensboro police released still images from surveillance video showing a woman, whom they later identified as N'denezsia Monique Lancaster, at the playground and at a nearby Dollar General earlier that day.
Someone who knew the 22-year-old Lancaster recognized her from photos circulated by authorities and dropped the child off at a Greensboro church. Lancaster was later taken to the police station by "an associate," authorities said.
She was given a bond of more than $1 million and is in custody at a medical treatment facility.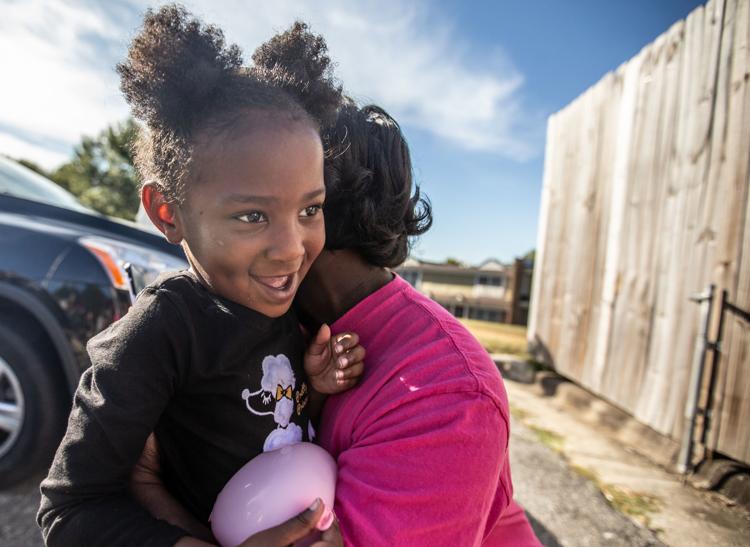 "The public has always been on top of Amber Alerts," Best says. "That's why we're very, very careful about the number of Amber Alerts that we issue."
An Amber Alert has to meet a strict set of criteria before one is sent out.
"We don't want the public to become desensitized to Ambers," Best says. "They know that it's a child and they don't hear it that often, so they'll stop, they'll listen and they'll look."
Too many alerts?
Best worries that the public may be growing weary of Silver Alerts.
Those alerts, designated for missing people with cognitive disorders, numbered 410 in 2018 and are on track to reach close to 450 this year.
"I don't want to say that it is not effective because it is effective, and it is important," Best says. "But my focus when it comes to the Silver Alert is more on the Alzheimer's and dementia."
That focus gets fuzzier with the state statute's additional language of "a disability that requires them to be protected from potential abuse or other physical harm, neglect or exploitation."
That means "some other cognitive impairment," as it is written in the Silver Alerts.
"The cognitive impairment part of it is what's making it seem overwhelming, because it's so wide open. There's no definition of what cognitive (impairment) is," Best says.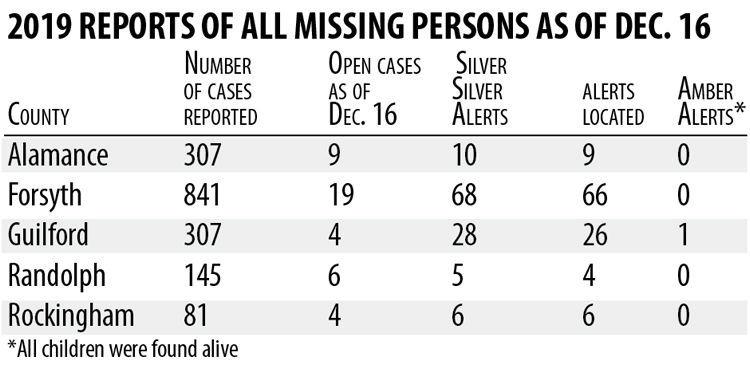 Law enforcement officers, who are responsible for referring the alerts to the North Carolina Center for Missing Persons, "are supposed to look at it on a case-by-case basis, which they don't do," Best says.
"They don't say, 'Is this person at risk? Is this person a danger to their self or others? Is this person at risk of being exploited if somebody comes upon them?'"
If the answer is no to those questions, Best says law enforcement should just do a missing person's report, which doesn't trigger an alert.
She's also sought to get the law changed so it strikes the words "believed to be suffering" from the statute, but legislators are hesitant to make the change, Best says.
As the law stands, "nothing has to be substantiated, just believed to be," she says.
And with so many alerts coming across people's social media, Best fears their attention will wane.
"And then, when that happens, then the critical ones get caught in the loop," she says.
The Blue Alert
That's not a danger for the Blue Alert, which is aimed at finding suspects who have killed or seriously injured a law enforcement officer.
That's because no Blue Alerts have been issued in North Carolina, Best says.
The state system, signed into law in 2016, followed a measure requiring a nationwide Blue Alert system to warn about threats to police officers and help track down suspects who carry them out.
It was created after New York City police officers Wenjian Liu and Rafael Ramos were assassinated while sitting in their patrol car in December 2014. Their killer, Ismaaiyl Brinsley, was upset about the chokehold death of Eric Garner and posted threats to law enforcement on Instagram before the attack. He later killed himself as police closed in.
Although most of her job is solitary, confined to working on the computer and using the phone, Best also trains police officers, 911 dispatchers and assisted-living staff on how the alert systems work.
She also does safety training for children at YMCAs.
"I tell kids, 'Don't be afraid to scream in Walmart,'" she says. "Parents teach them not to be loud in public. But when you feel uncomfortable, when you feel afraid, just scream. Get somebody's attention.
"So we practice screaming," says Best, laughing. "They love that part."
Foster mom
Even when she's not at work, Best still watches out for others — especially children.
She's been a therapeutic foster parent since 2012, fostering nearly a dozen children — mostly teen girls — who have experienced trauma.
"I like the mentoring part of it," Best says, "trying to help these young girls that come into the system who've been through so much.
"We're trying to get them back on track to realize that they can still accomplish some of their goals and their dreams and try not to let their past define their future."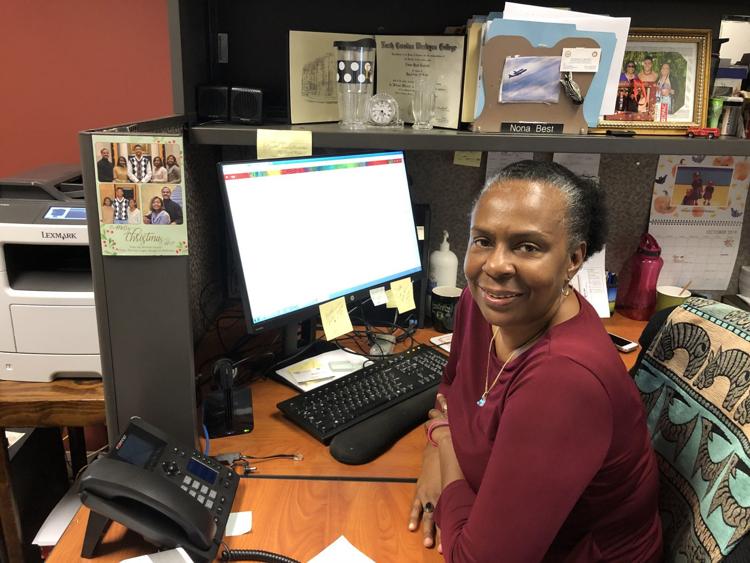 Best, who has a bachelor's degree in criminal justice and a master's degree in family and human development, says when she was a guardian ad litem — a court-appointed person representing the interests of a child — she saw a lot of the kids dropping out of school.
"That really, really bothered me."
She's proud that all of the girls she's fostered have graduated from high school. Some have gone to college. She wishes more would.
At work, she keeps a master file of all the foster children reported missing in North Carolina as part of Project NO REST, a statewide initiative to increase awareness and prevention around human trafficking, especially youth.
Foster children are at high risk of becoming involved in sex trafficking, Best says. With the stigma attached to being in foster care, teens often are anxious to get out and leave the system behind.
"And they really don't (know) where they're going to live, who they're going to live with and how they're going live and all that," she says. "So a lot of times … they're looked at as runaways, throwaways and they end up in trafficking for survival."