GREENSBORO — After last weekend's unrest, South Elm Street looked like a ghost town by Tuesday morning. It was hard to tell which businesses were open and which ones weren't.
Many downtown storefronts were boarded up, either to cover windows broken by vandals or to prevent potential vandalism.
Since George Floyd died at the hands of Minneapolis police officers over a week ago, other cities across the country have had their share of broken glass, broken dreams and boarded-up shops.
But by Friday, downtown Greensboro had a different look. Dozens of professional and amateur artists came to paint blank palettes of plywood with colorful murals and messages of hope.
"I think it's a healing process for everyone and my message is all about peace and unity," said Miaya Johnson, who came with her mother to add their creativity to the boarded front of VCM Studio, an art gallery.
Alongside them was owner Victoria Milstein, who painted a mural of a black child walking on a beach with seagulls overhead. She said she wanted to lend her voice to the Black Lives Matter movement.
"No mother should have to worry that their child is going to grow up and not be able to ride a bike or jog in a park if they're black," Milstein said.
Johnson's painted message of hope was in the form of a quote from the late rock star Jimi Hendrix: "When the power of love overcomes the love of power, the world will know peace." 
Her mother, Olabisi, created impressions of hands on the mural.
"My main focus is about healing and forgiving and starting a dialogue," she said.
Jennifer Graf of the boutique Vintage to Vogue and mural artist Gina Franco, who created a winding rainbow path in an alley behind several South Elm Street businesses last year, were instrumental in contacting store owners for permission to paint their plywood.
"(Franco) banded together her artist friends and just said, 'Hey, there's plenty of plywood. Let's sling some paint,'" said Zack Matheny, the president and chief executive officer of Downtown Greensboro Inc., an economic development agency. "Artists just came down." 
Jasmine Rhodes and Don Harris, who operate a downtown photography and design studio, were among those who toiled in the afternoon sun.
"We jumped at the chance," said Rhodes as she helped Harris paint the boarded front of Rock's Hair Shop.
The two planned to create an image of a black fist raised above the city's skyline.
Mural artist and illustrator Marshall Lakes said he was inspired by a photo captured during one of the recent demonstrations in downtown Greensboro. It's of a tall, black man in dreadlocks holding the hand of a small, white girl as they lead a group of protesters.
"When I saw this photo, I was, like, this is the thing I want to paint. This is what I want to say," Lakes explained.
Emily Clancy's young daughter Ana added her message to a wooden board covering the front of Sonder Mind and Body, a wellness center. She carefully painted a small heart with the letters BLM — for Black Lives Matter — in the center.
"I really like that there's a variety of messages," said Emily Clancy as she looked around at the other murals.
Artist Madelyn Greco is used to a different kind of palette — skin.
But Friday afternoon, she found herself painting a piece of plywood that covered the window of Boho Salon.
"I never paint things this big and I hardly ever paint on a flat surface," said Greco, an award-winning body painter, with a laugh.
Her portrait of a beautiful woman gazing out onto Elm Street was next to another piece of plywood where she planned to write: "Be a human, see a human."
"I hope it brings beauty, healing, conversation and keeps the dialogue going," Greco said.
The historical aspect of the murals is not lost on downtown business owners.
Kristina Fuller, owner of Crafted, said the National Museum of African American History and Culture in Washington, D.C., has expressed interest in a mural of Floyd on the front of her restaurant. She said she plans to hang another mural — depicting raised fists — inside the trendy eatery.
"There is an effort among all of the businesses to preserve the artwork," Fuller said, "so that we have something to look back on from these times." 
202006xx_g_nws_artwork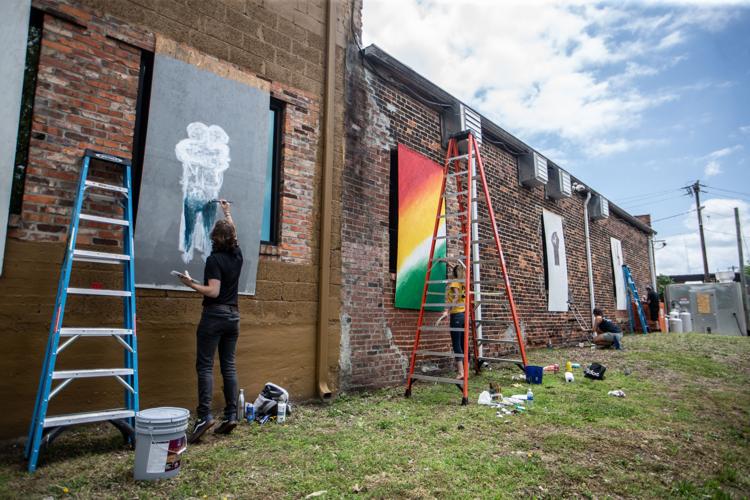 202006xx_g_nws_artwork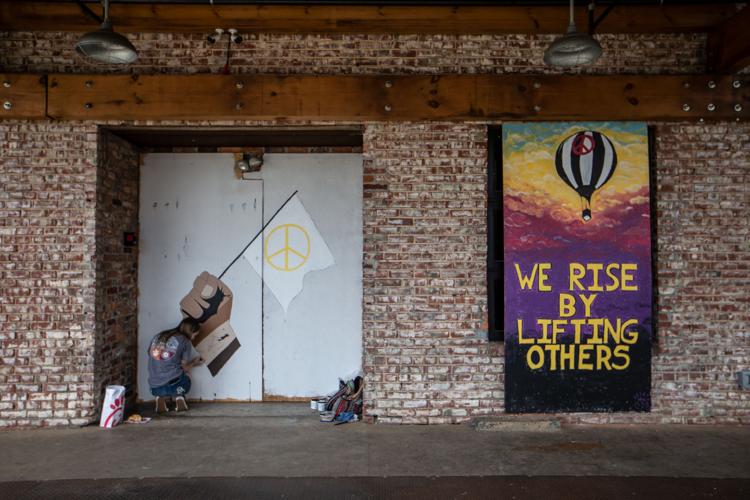 202006xx_g_nws_artwork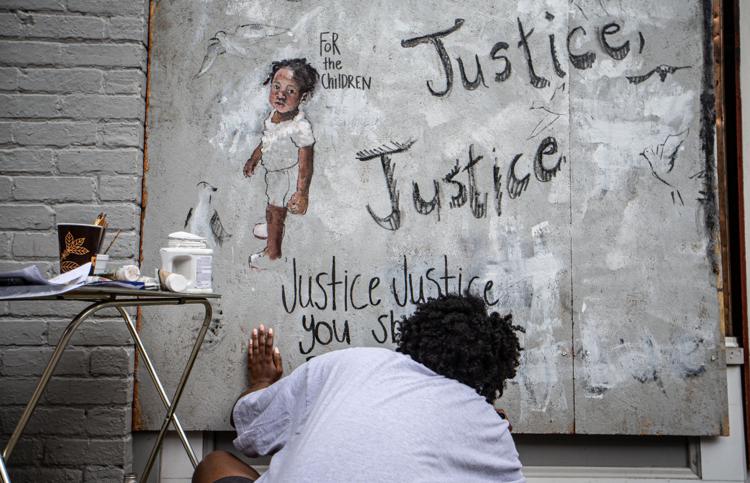 202006xx_g_nws_artwork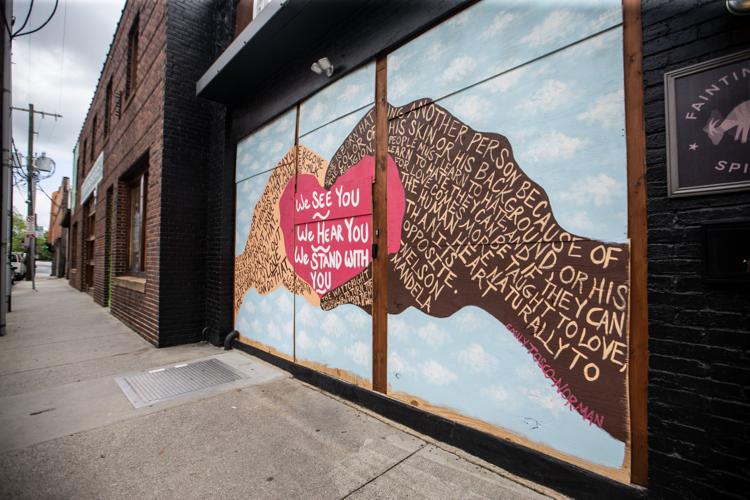 202006xx_g_nws_artwork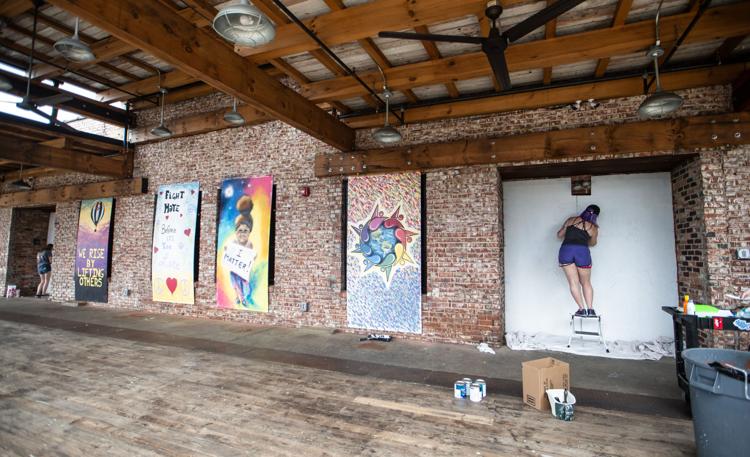 202006xx_g_nws_artwork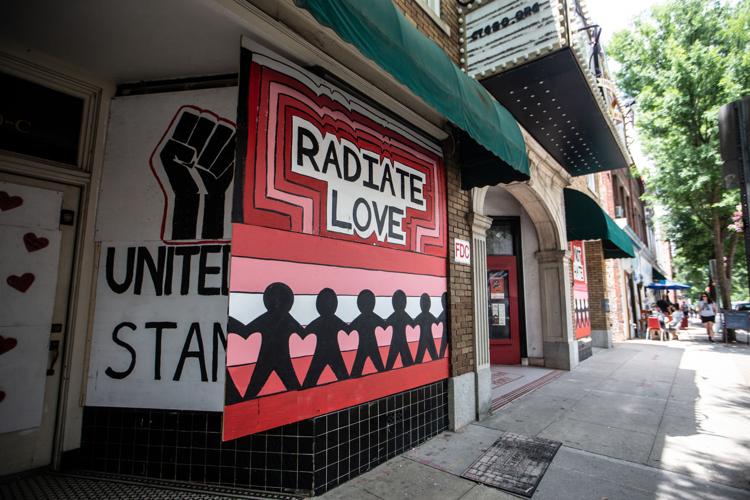 202006xx_g_nws_artwork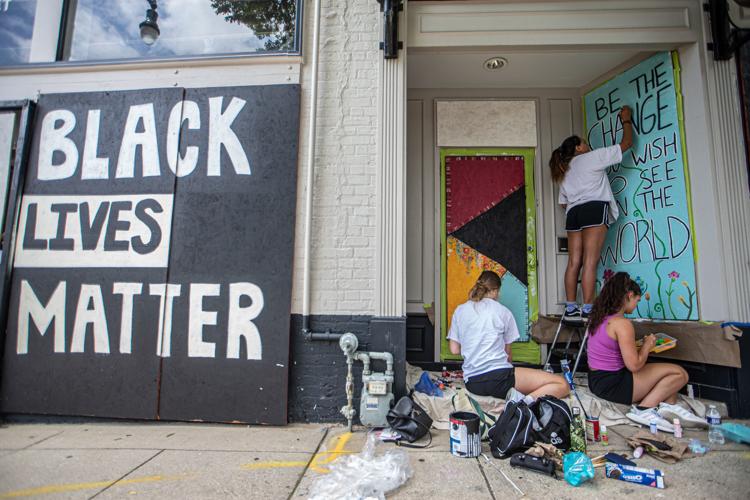 202006xx_g_nws_artwork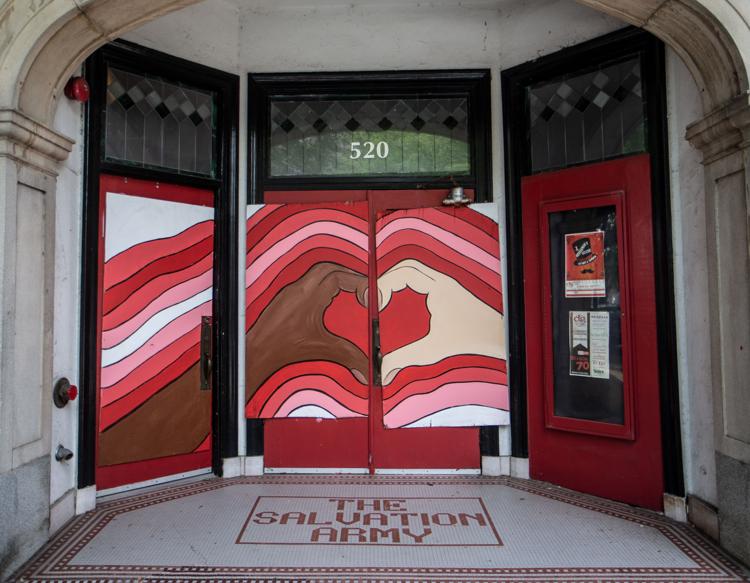 202006xx_g_nws_artwork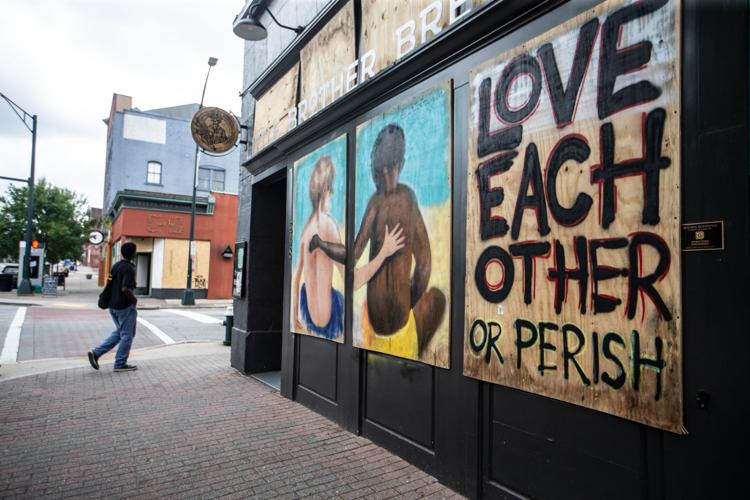 202006xx_g_nws_artwork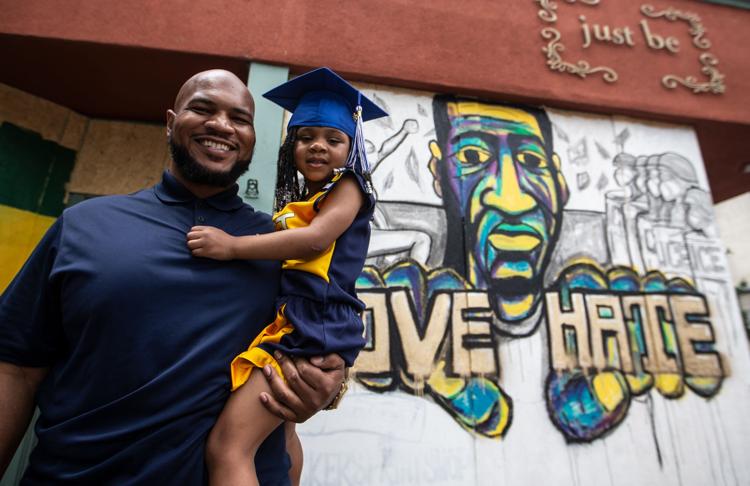 202006xx_g_nws_artwork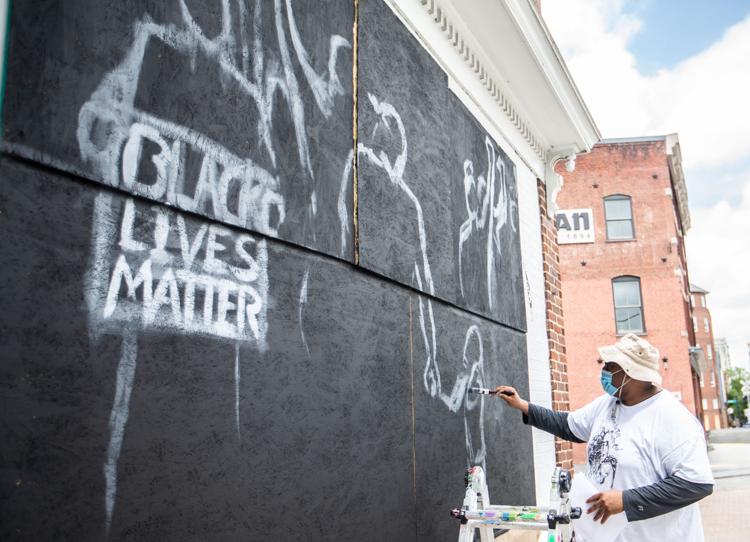 202006xx_g_nws_artwork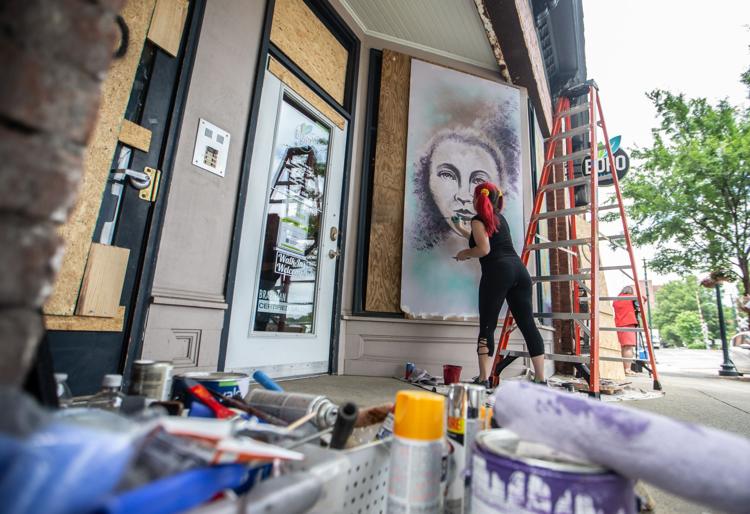 202006xx_g_nws_artwork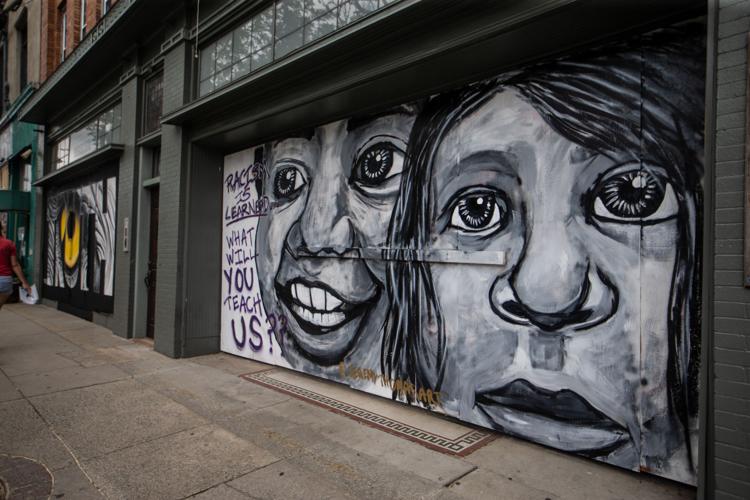 202006xx_g_nws_artwork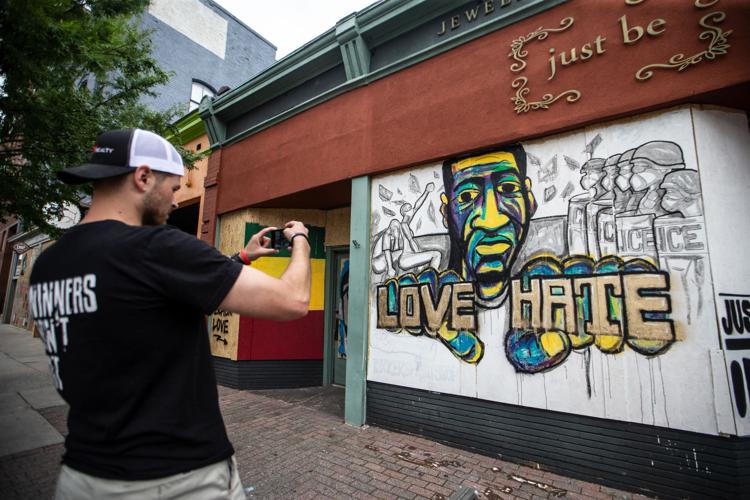 202006xx_g_nws_artwork
202006xx_g_nws_artwork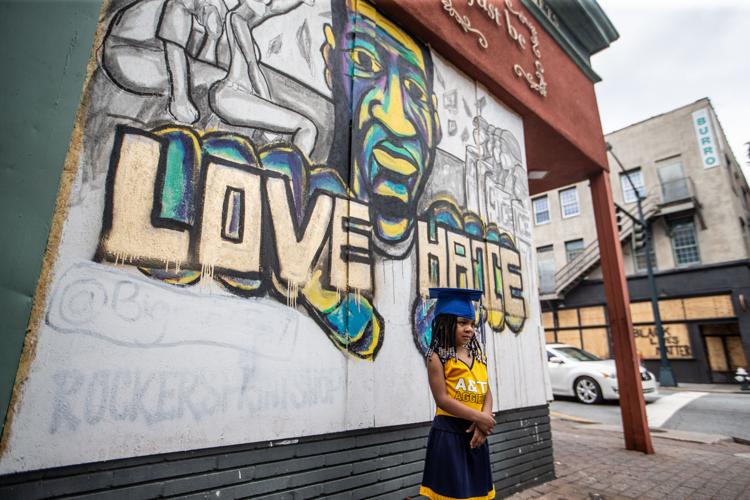 202006xx_g_nws_artwork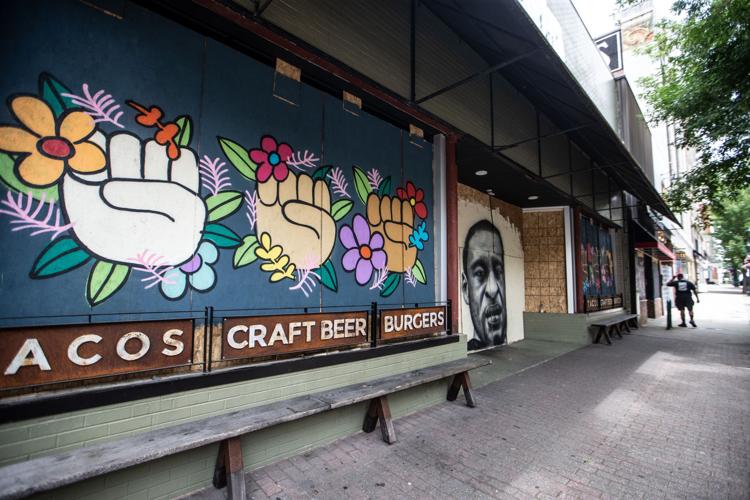 202006xx_g_nws_artwork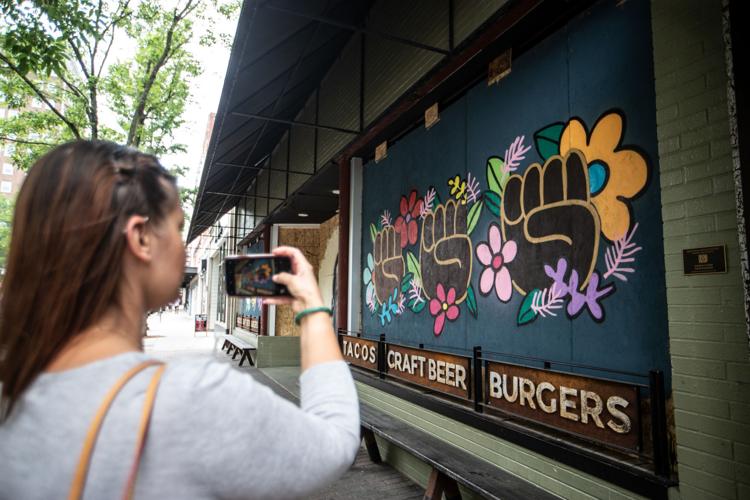 202006xx_g_nws_artwork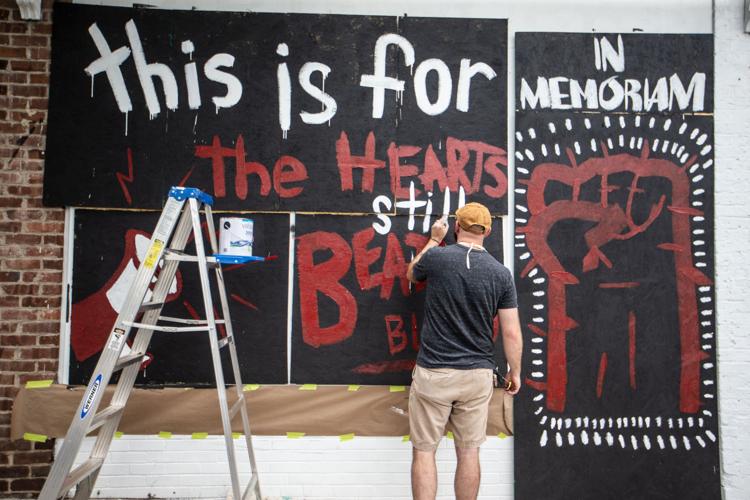 -- HIDE VERTICAL GALLERY ASSET TITLES -- (copy)