GREENSBORO — U.S. Sen. Elizabeth Warren kicked off her presidential campaign's first swing through North Carolina on Thursday with a high-energy stop at N.C. A&T.
Promising $50 billion in additional federal support for A&T and other historically black colleges and universities, Warren told an enthusiastic audience of several hundred that if elected, she would help pay for that and other new social programs with a "wealth tax" of 2 percent on the super rich.
"I think we need a wealth tax," she said, adding that the rich would not have to pay the tax on their first $50 million.
But "it's 2 cents on every dollar after that," she said.
Warren said the new tax also would help pay for such initiatives as universal child care, tuition-free college educations and an end to student loan debt among those who have attended college and other institutions of higher learning.
"Two cents out of the pockets of the top one-tenth of 1 percent in America," Warren said. "And that 2 cents would fund everything I just described."
The Democratic senator from Massachusetts spent about 90 minutes onstage at Harrison Auditorium. She was there to tape an episode of the "On One" podcast with host Angela Rye, a Democratic activist and political commentator.
Warren addressed the audience in her high-energy style before the taping, then lingered to pose for "selfies" with literally dozens of audience members at the end.
Rye kept the senator's appearance moving with word-association questions, such as one exchange where the host said "Mike Pence," referring to the GOP vice president, and Warren responded, "Oh, no!"
Other exchanges revealed Warren is no fan of Senate Majority Leader Mitch McConnell, favors reparations to atone for slavery and racism, prefers sweet potato pie to pumpkin, would rather play poker than dominoes and does not think 16-year-old students should be allowed to vote.
The host did not challenge any of Warren's assertions on policy and politics. But Rye did try unsuccessfully to get her guest to differentiate her policies from those of another top-of-the-pile Democratic presidential contender, U.S. Sen. Bernie Sanders of Vermont.
Warren drew a round of applause when she said the Democratic presidential candidates should be talking about their own pluses rather than "characterizing" each other.
She said the primary process puts candidates in uncomfortable territory.
"You're not running against the bad guys, you're running against your friends," she said. "And yet you're saying, 'I'm the one to carry the ball.'"
Warren's entourage included appearances on stage by two black Democratic congresswomen who sang her praises: U.S. Rep. Alma Adams, who now represents the Charlotte area after years of holding office in a previous district that included parts of Greensboro, and Rep. Ayanna Pressley, D-Mass.
Pressley's recent decision to support Warren was significant because she is a member of "The Squad," four minority congresswomen elected in last year's Democratic wave who have made a name for themselves by their outspoken willingness to take on the Washington establishment.
The other three Squad members — Reps. Ilhan Omar of Minnesota, Alexandria Ocasio-Cortez of New York and Rashida Tlaib of Michigan — have thrown their support behind Sanders.
The sheer novelty of a major presidential candidate making Greensboro her first North Carolina campaign stop drew a sizable, but not capacity crowd to the auditorium.
The questioners included A&T student Chris Samuel, a Sanders supporter in the 2016 election who said he was there to see what Warren had to offer.
"I'm just coming to hear her. I'm undecided," Samuel said.
But Greensboro executive coach Jane Walter said she knew going in that Warren was her favorite for the party's nomination.
"I'm impressed by the number of in-depth plans that she has," Walter said. "She has obviously done a great deal of research in pulling together ideas that are very appealing to me."
And Warren's performance generally was well received by the audience.
Leaving the auditorium afterwards, A&T senior TyRel Thompson said he "didn't know who she was" before the event, but heard enough to consider himself a supporter.
His fellow A&T student, Alexis Givan, agreed: "I didn't know much about her before, but she convinced me she's the best."
Those who stuck around for "selfies" with Warren actually passed their cellphones to campaign staffers, who then snapped a series of photos of them with the petite candidate in her turquoise jacket.
Greensboro resident Vanita Vactor said she couldn't have been happier with the photos — or her interaction with Warren.
"I told her that I was a retired professor and that I wanted to see a woman be president before I died," Vactor said as she left the stage. "She said, 'A smart woman.'"
"And I said, 'Yes, you are that woman.'"
The 70-year-old, two-term senator's debut visit to North Carolina as a presidential contender was scheduled to continue Thursday evening with a town-hall meeting at a Raleigh high school.
Her itinerary also included a meeting todayFriday in Raleigh with groups focused on issues that are important to Latino residents.
North Carolina Republicans reacted strongly to Warren's visit, saying her left-leaning approach to government would spell doom for the state's prosperity.
"Her plans would rip more than 200 million people off of their private health insurance, eliminate more than two million jobs and send our economy spiraling toward another depression," said Michael Whatley, chairman of the state Republican Party.
This article has been updated to correct Greensboro resident Jane Walter's employment status.
Democratic candidate Elizabeth Warren at NC A&T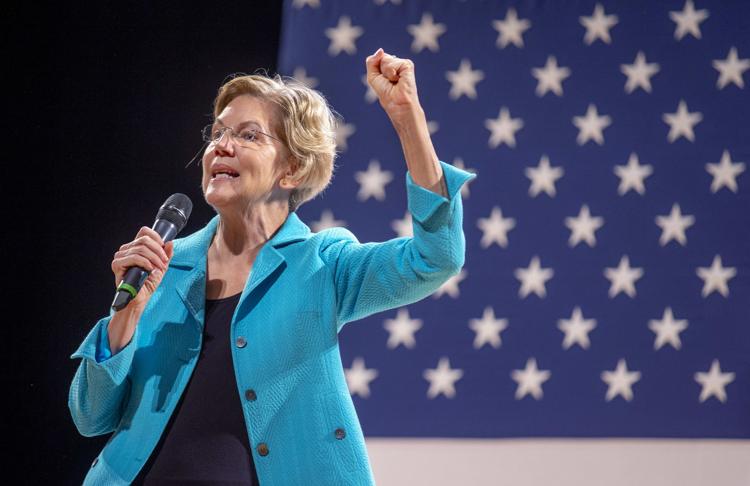 Democratic candidate Elizabeth Warren at NC A&T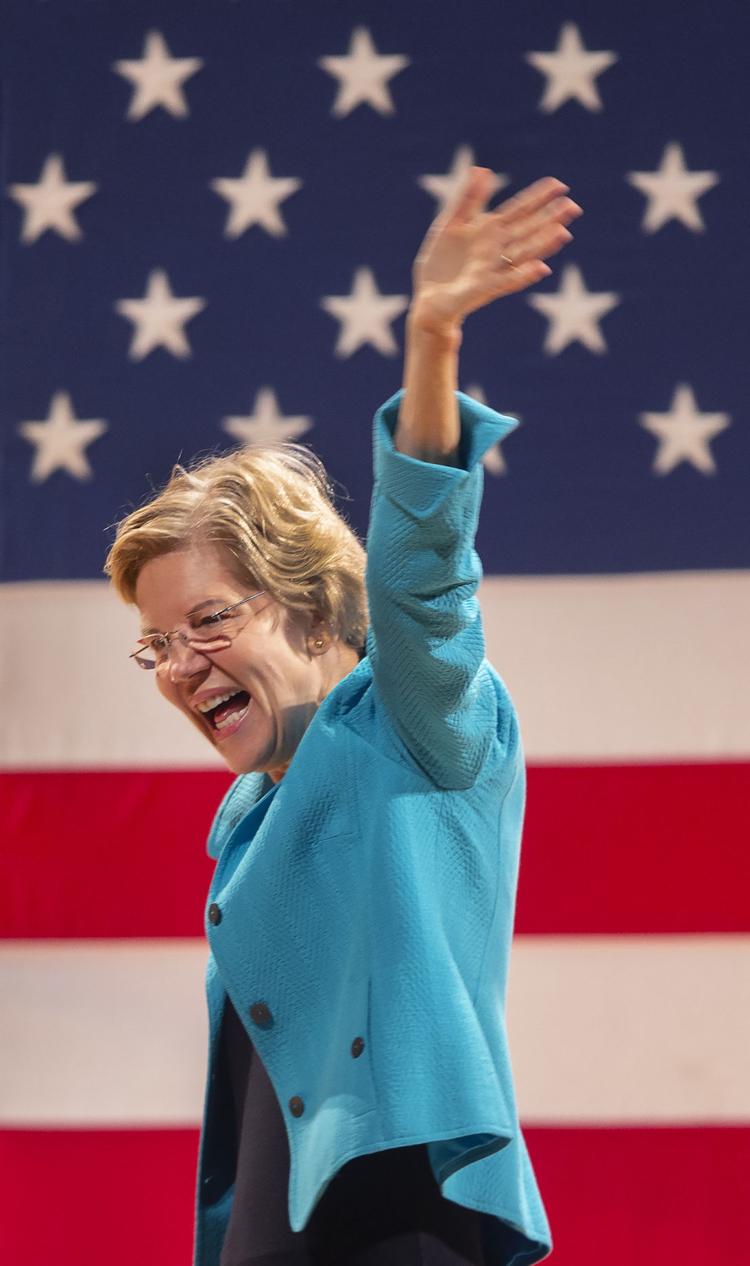 Democratic candidate Elizabeth Warren at NC A&T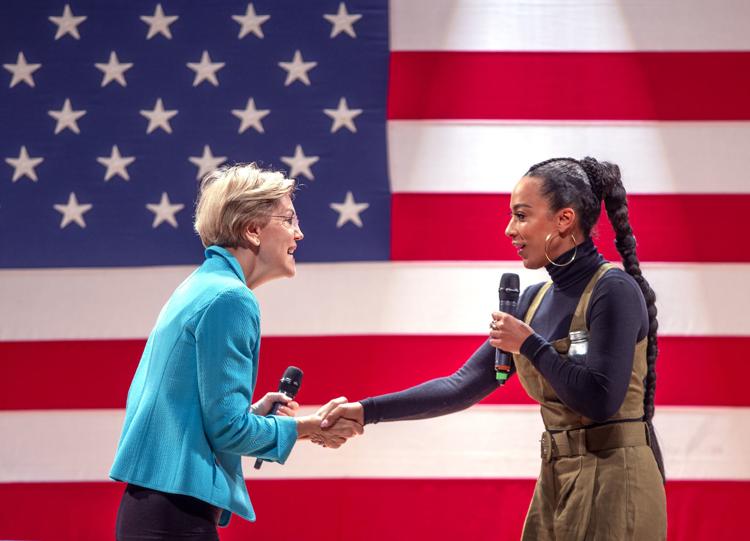 Democratic candidate Elizabeth Warren at NC A&T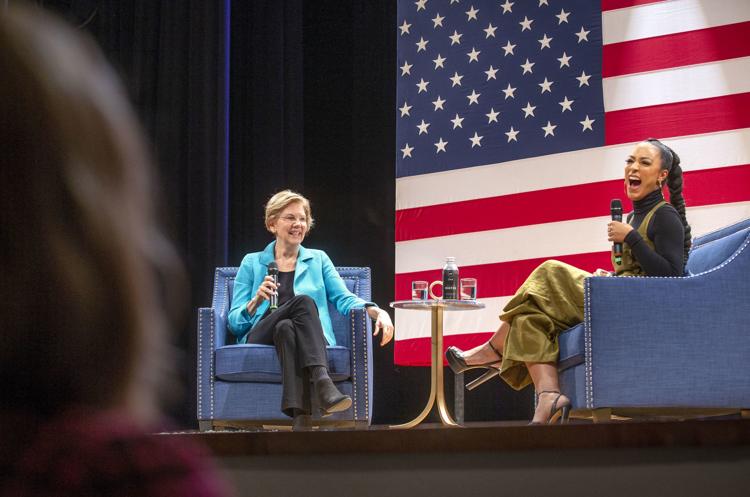 Democratic candidate Elizabeth Warren at NC A&T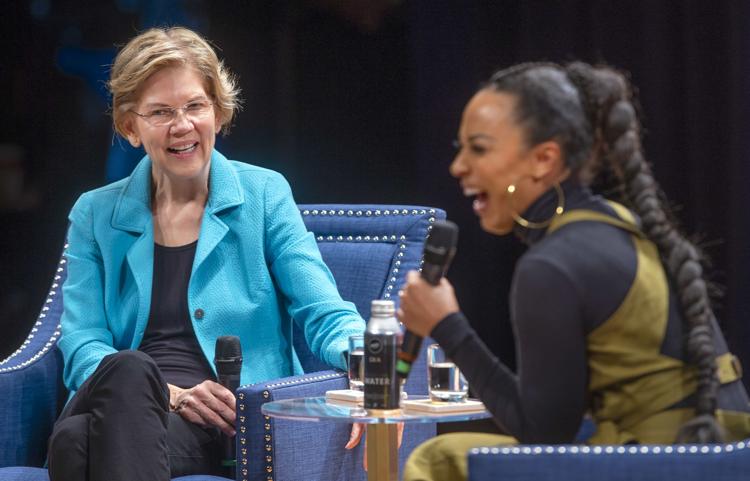 Democratic candidate Elizabeth Warren at NC A&T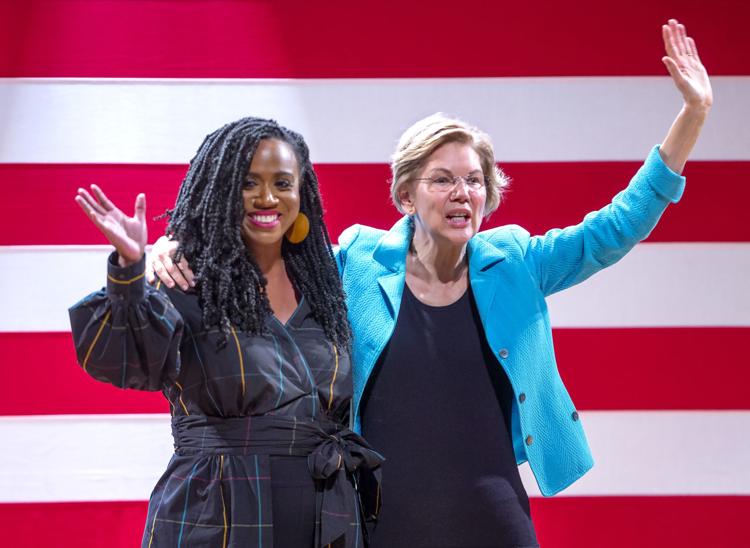 Democratic candidate Elizabeth Warren at NC A&T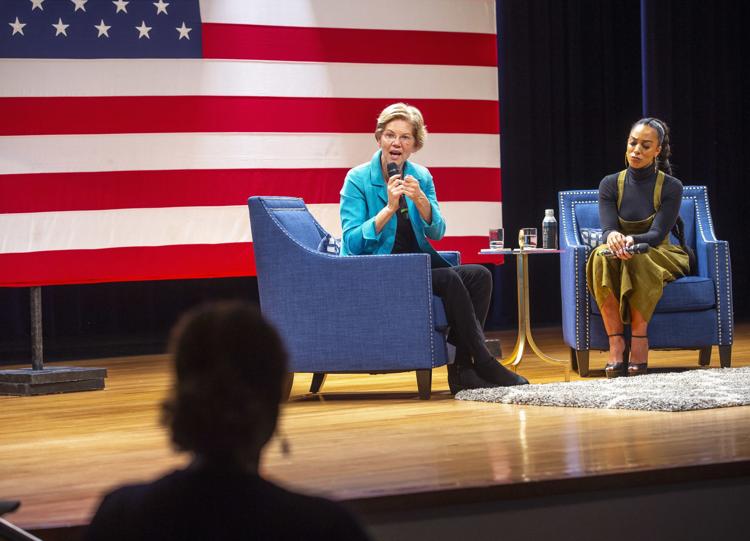 Democratic candidate Elizabeth Warren at NC A&T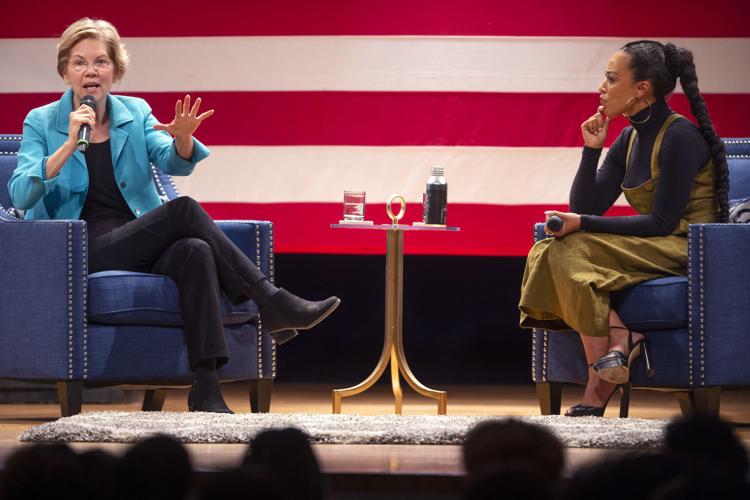 Democratic candidate Elizabeth Warren at NC A&T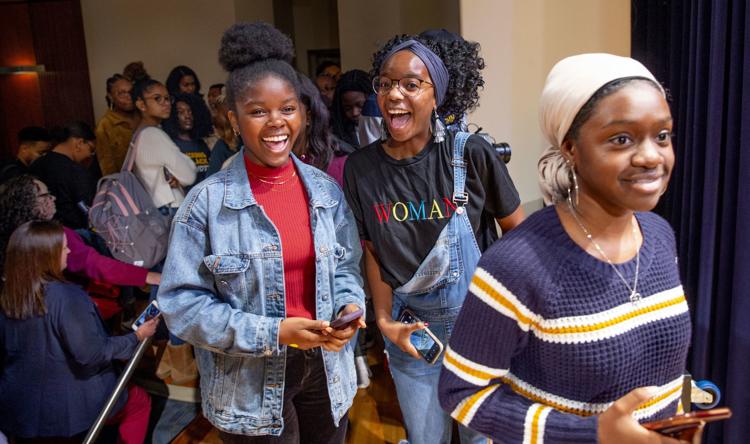 Democratic candidate Elizabeth Warren at NC A&T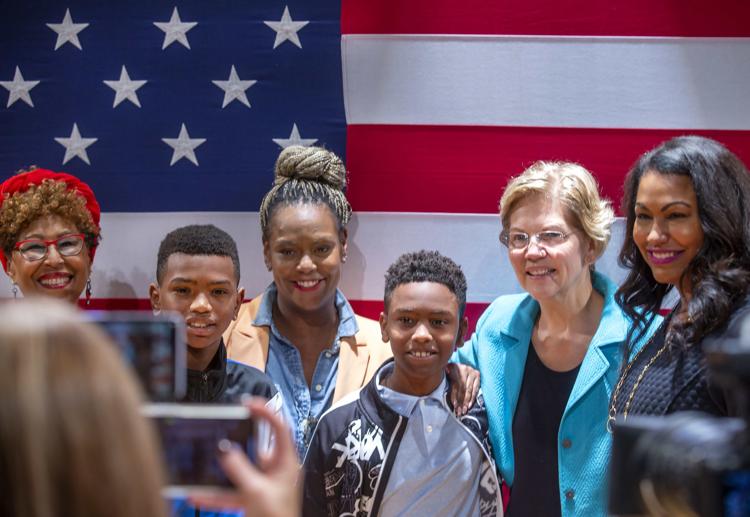 Democratic candidate Elizabeth Warren at NC A&T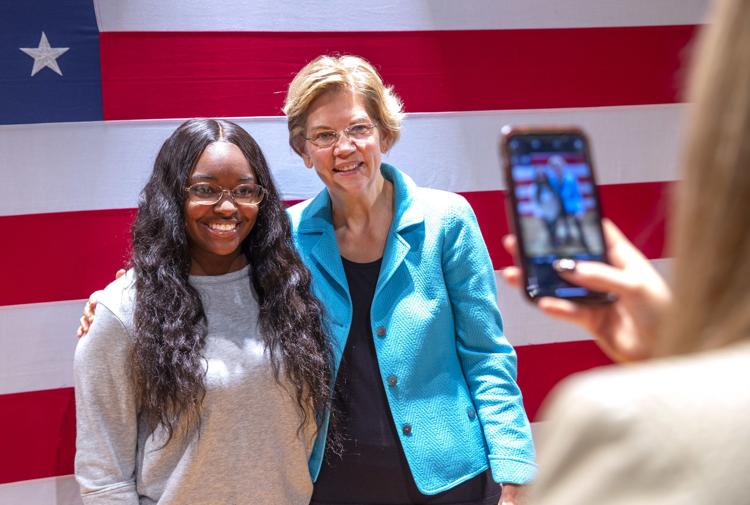 Democratic candidate Elizabeth Warren at NC A&T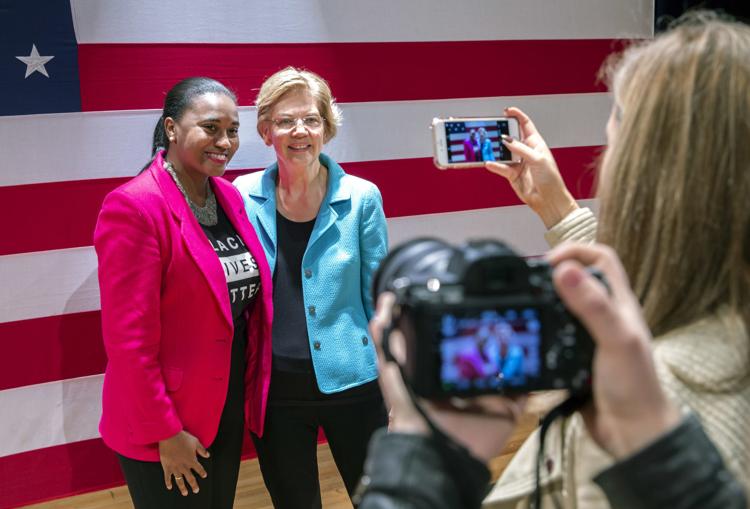 Democratic candidate Elizabeth Warren at NC A&T