GREENSBORO — Retired professors, clergy of various faiths and even a life-sized Care Bear holding a "free hugs" sign joined together Monday to build a buffer between Guilford College students and a group the Southern Poverty Law Center calls "arguably the most obnoxious and rabid hate group in America."
So when the three sign-toting members of Westboro Baptist Church, a Topeka, Kan., congregation that publicly taunts gay people and shows up for celebrity funerals, arrived at Friendly Avenue and Guilford College Road, they were met with a wall of about 200 backs.
Of the rabbi of the synagogue down the street.
The pastors of nearby religious congregations.
People of faith and no-faith.
"The absurdity of my costume is to reflect the absurdity of their presence," said Joan Mitchell, a local Quaker in the blue Care Bear costume with a tutu around the waist.
Separating the two groups were dozens of police officers, including a gaggle of them on bikes.
Even as the Westboro members held up disparaging signs with slurs against gay people and shocking messages, including "God sent the shooter."
As they blared parody songs from the Eagles and others with their own bashing lyrics.
"Let's not give them any oxygen," Wess Daniels, the director of the Friends Center campus ministries, earlier urged the crowd.
Meanwhile ...
At UNCG, a similar — but much louder — scene played out later Monday morning.
Three Westboro Baptist protesters stood with signs at South Josephine Boyd Street and Spring Garden Street, on the sidewalk in front of a Walgreens drug store and across from the UNCG campus.
A crowd of several hundred UNCG students and other counterprotesters occupied the other three corners. University and Greensboro police were on all four. Police surrounded the Westboro protesters, who weren't approached during their vigil.
Counterprotesters waved rainbow-colored signs and umbrellas and passed out rainbow-colored stickers. They sang "Let it Shine" and "We Shall Overcome," accompanied by a UNCG student on a four-string hybrid instrument known as a banjolele. An ad-hoc brass band of about a dozen students warmed up with scales, then launched into "Let's Go Band" ("Bum bum bum bun-um ..."), "Jingle Bells" and snippets of other pop and pep band tones. The crowd, which grew as the counterprotest continued, clapped and cheered every few minutes whenever a passing motorist honked.
As a light drizzle fell, protesters and counterprotesters stayed on their respective corners for about 25 minutes, one in silence, one with enough noise to nearly drown out passing traffic. When the Westboro protesters put away their signs and drove off, the UNCG crowd serenaded them with the "Na na hey hey goodbye" tune often sung by winning fans at sporting events.
"Love showed up"
At Guilford College, group leader Shirley Phelps-Roper and the others — a nephew and a niece — toted their signs on the public sidewalk in front of the liberal arts college for about half an hour.
Members of Westboro, which has been featured on "60 Minutes" and other national news outlets, had earlier stood in front of High Point Central, where they were met with a wall of about 100 people and rainbow umbrellas between them and the students on the other side.
Guilford County Schools Superintendent, Sharon Contreras could be seen among the counterprotestors, holding a message sign with the word "Love" in bright purple.
The small church's members, who blame the country's ills on the tolerance of gay people, have picketed hundreds of spots across the country.
The group has picketed the funerals of celebrities and others in the news, including Matthew Shepard, a Wyoming man tortured and murdered in 1998 because he was gay.
Phelps-Roper said the group chooses high school and colleges, as was the plan in Guilford County, to counter the acceptance of the gay lifestyle.
"They are taught God will love them anyway ... do not be deceived," Phelps-Roper said.
Besides a few honks from passing drivers along Friendly and Guilford, not a single word was exchanged between the groups.
"Love showed up," said the Rev. Kim Priddy, pastor of Sedgefield Presbyterian Church,  "and students went on about their day."
Westboro Baptist Church protests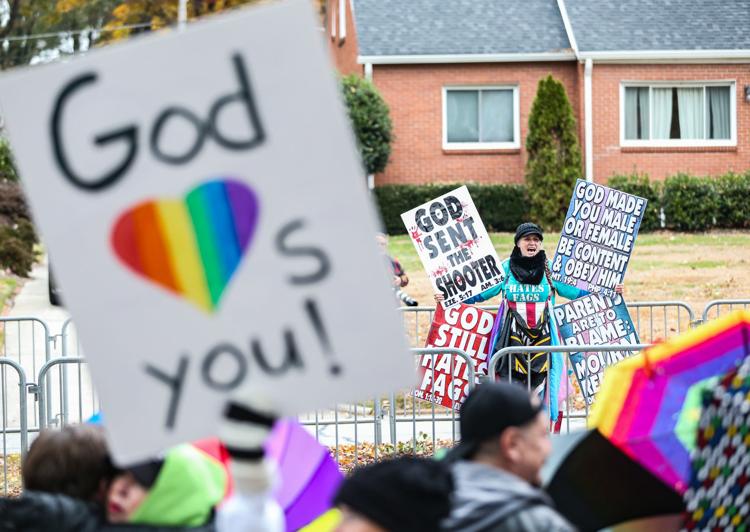 Westboro Baptist Church protests
Westboro Baptist Church protests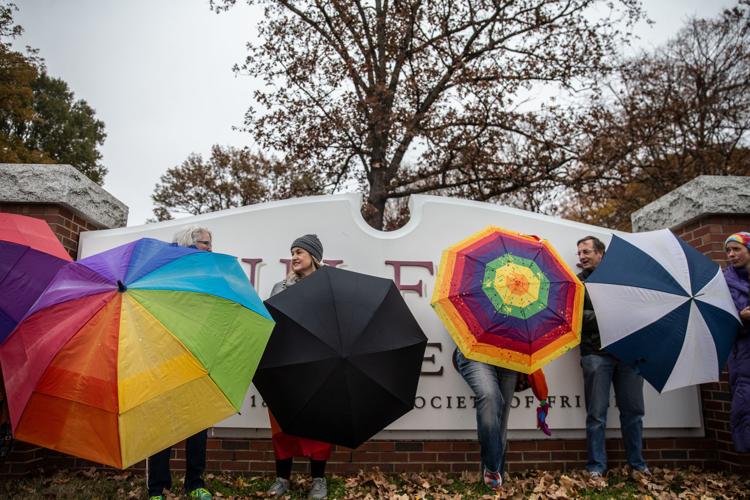 Westboro Baptist Church protests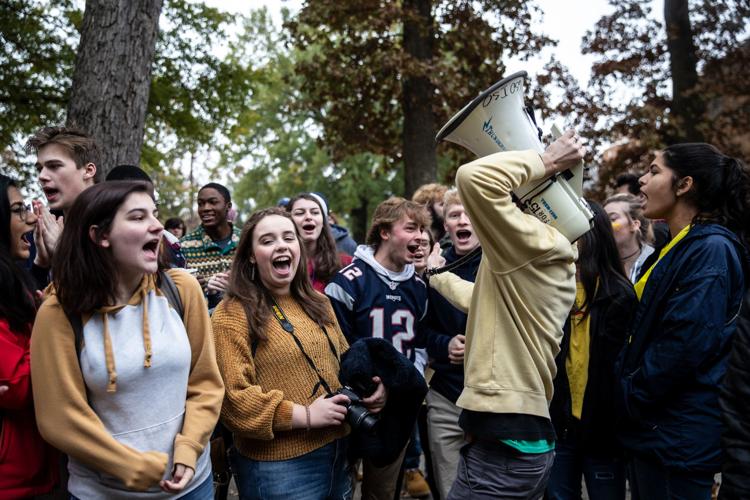 Westboro Baptist Church protests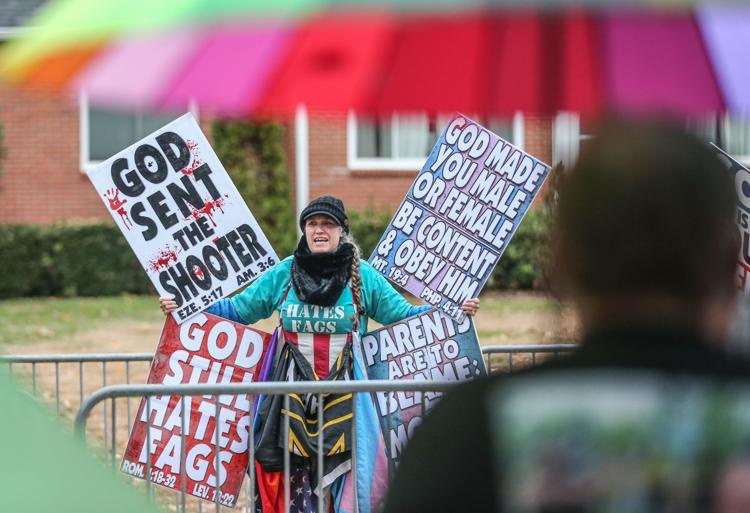 Westboro Baptist Church protests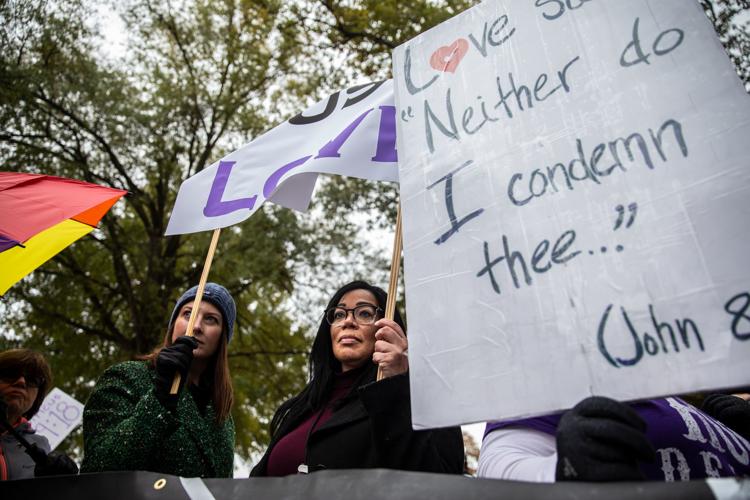 Westboro Baptist Church protests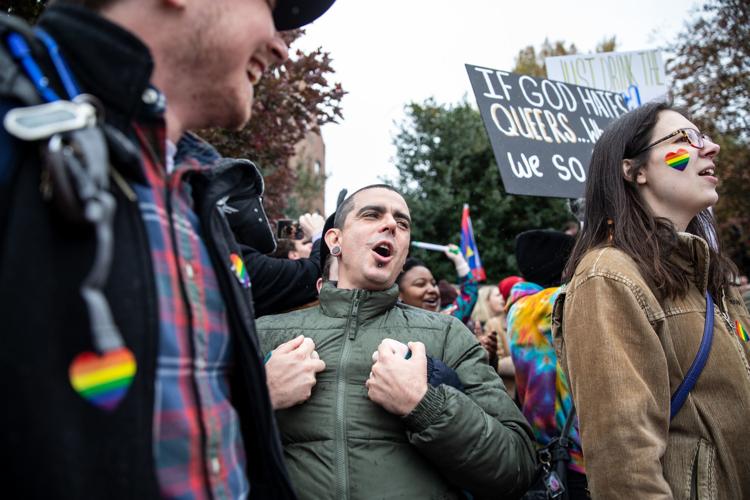 Westboro Baptist Church protests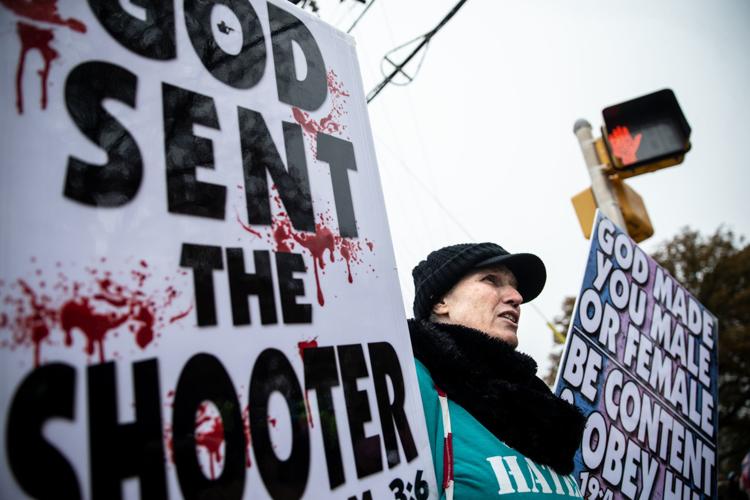 Westboro Baptist Church protests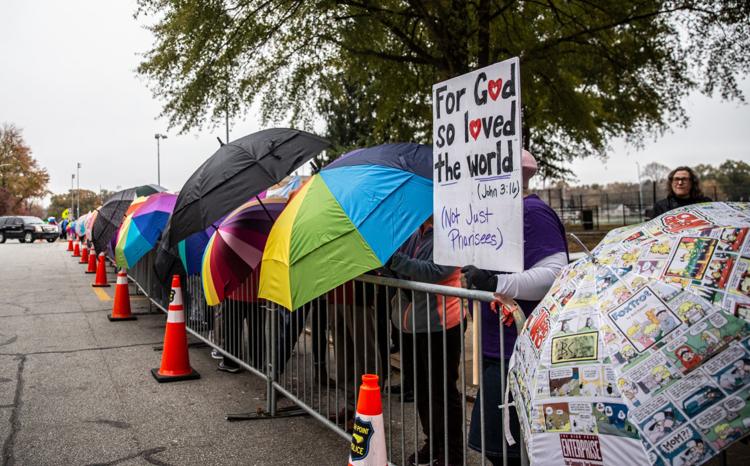 Westboro Baptist Church protests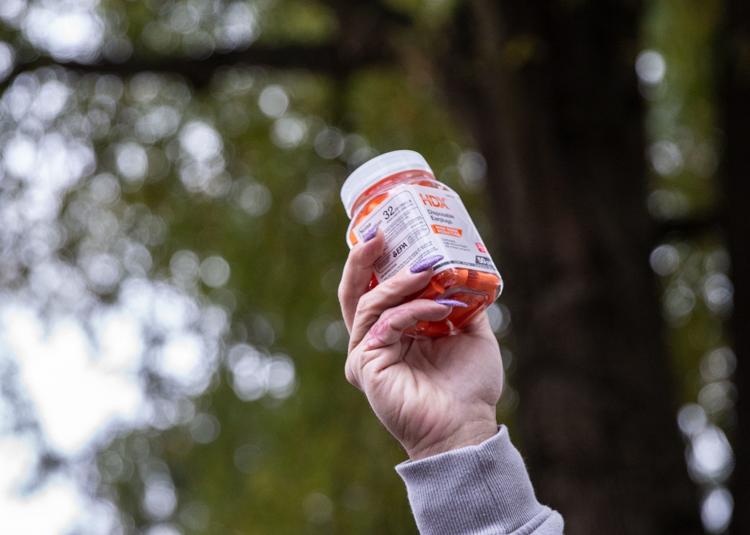 Westboro Baptist Church protests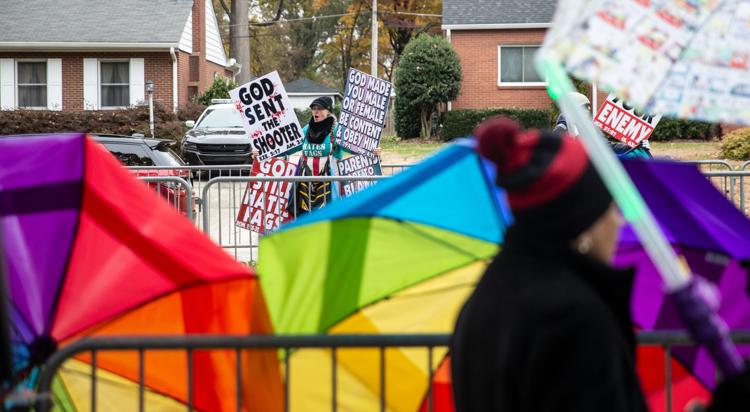 Westboro Baptist Church protests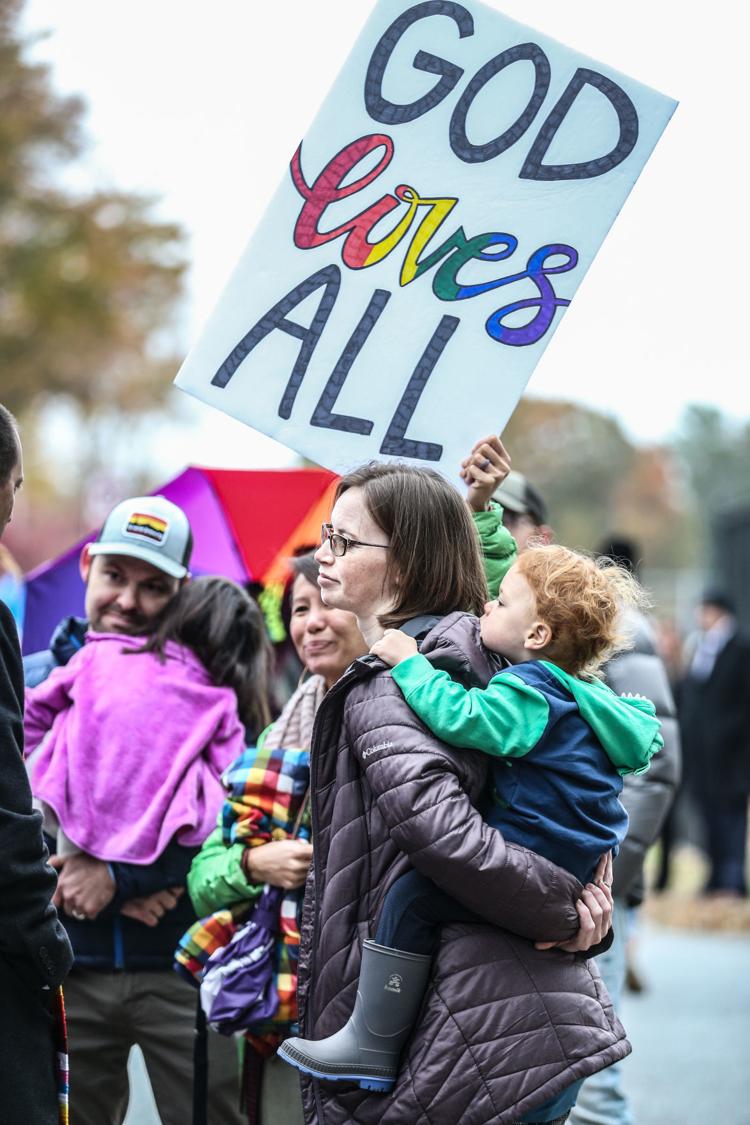 Westboro Baptist Church protests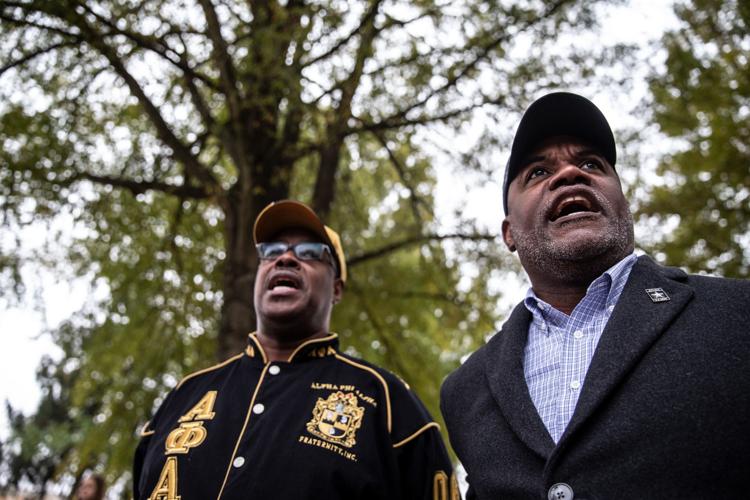 Westboro Baptist Church protests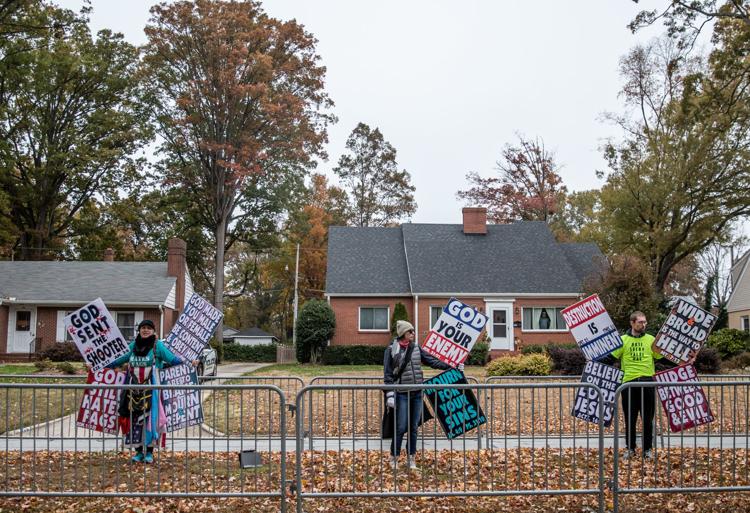 Westboro Baptist Church protests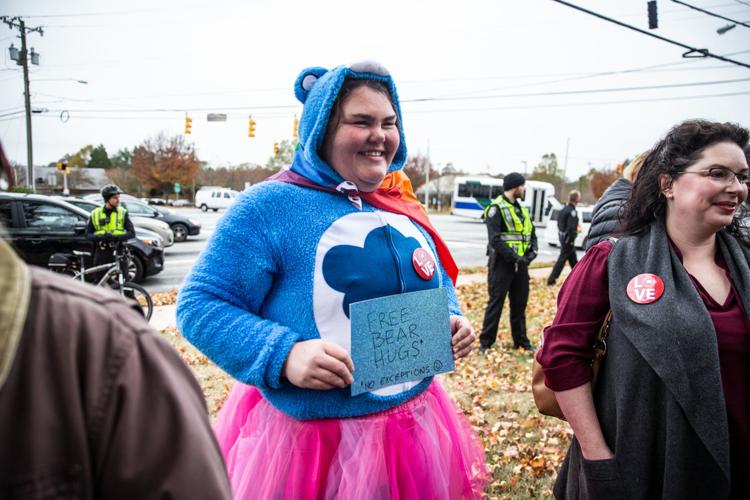 Westboro Baptist Church protests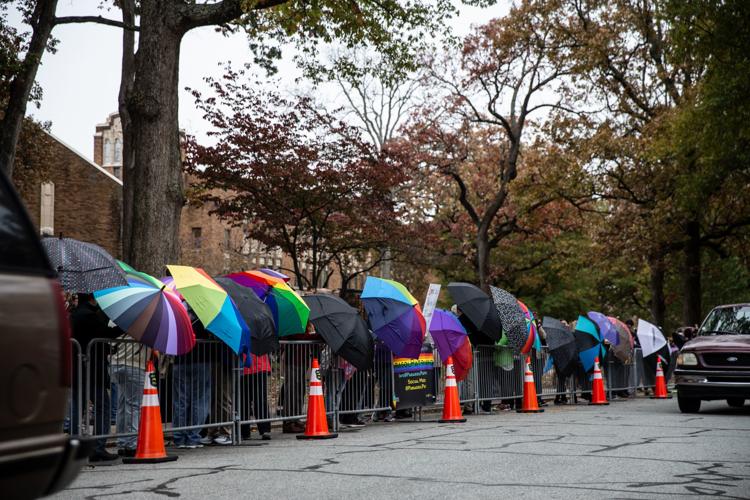 Westboro Baptist Church protests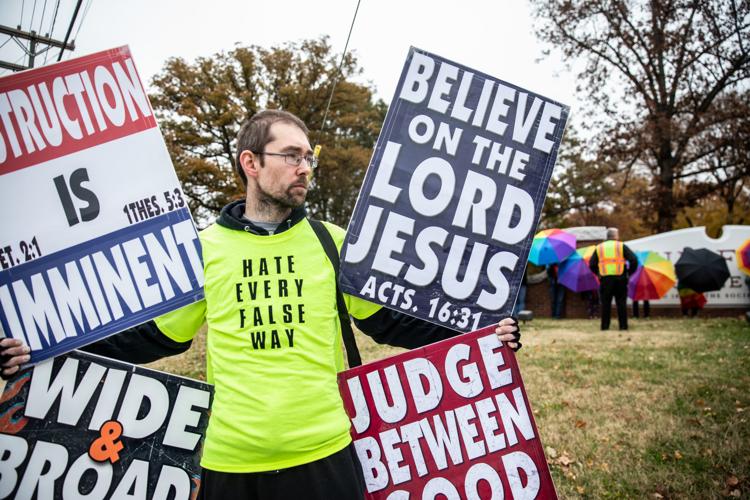 Westboro Baptist Church protests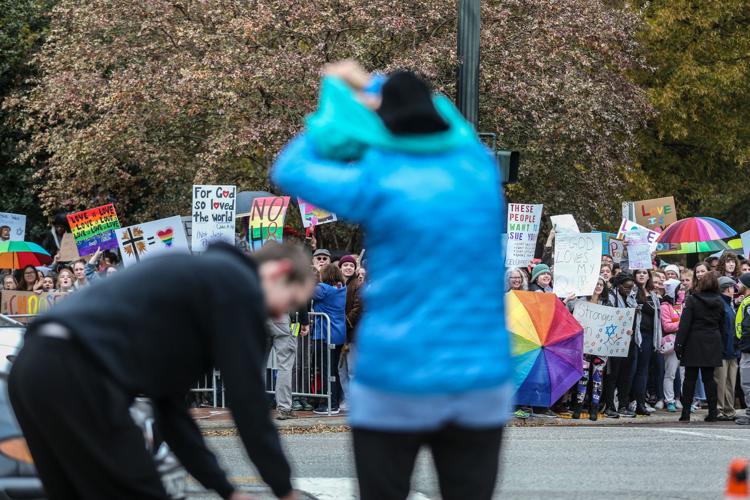 Westboro Baptist Church protests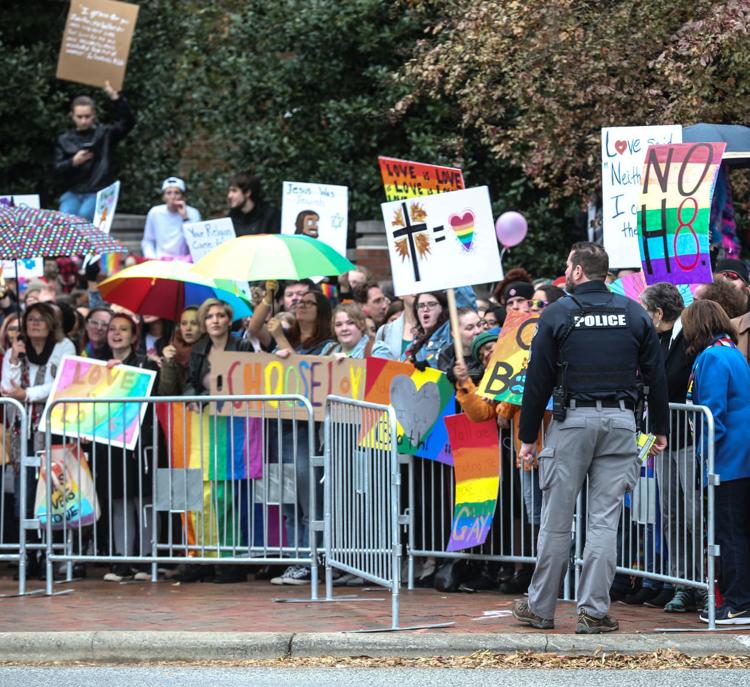 FACEBOOK LIVE: Westboro Baptist Church visits High Point Central High School
XX HIDE VERTICAL GALLERY ASSET TITLES –