GREENSBORO — Local businessman Louis DeJoy has entered the bidding war for the Edgeworth Building, sparking another round of upset bidding that is scheduled to end later this month.
DeJoy's LDJ Global Strategies entered a bid of just more than $2 million Friday, the last day of the third round of bidding on the government building at 232 N. Edgeworth St.
The multistory office building is 57 years old, but it is located in a part of Greensboro's center city that has been under heavy development pressure in recent years.
Guilford commissioners put the office building and its .7-acre tract on sale in early December after deciding it needed too much refurbishment to keep.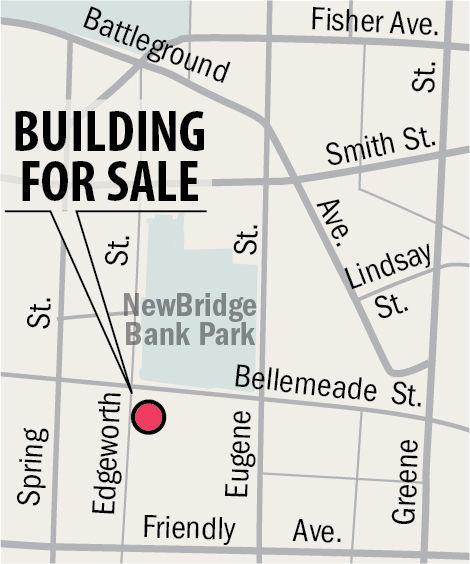 LDJ Global Strategies' offer has triggered another 10-day cycle during which the sale is held in abeyance while the county awaits additional "upset" bids.
DeJoy had not been involved in the Edgeworth bidding  until last week. The initial bid of $1.8 million came early last month from Samet Corp., a Greensboro real-estate and construction company.
In late December, Williams Development Group of Winston-Salem upped the ante with an upset offer of about $1.9 million, which set the stage for last Friday's entry from LDJ Global Strategies.
DeJoy was chairman and the chief executive officer of High Point-based New Breed Logistics from 1983 to 2014, and later served as chief executive at XPO Logistics' supply-chain business in North America.
He is now president of the LDJ firm, a real estate investment and consulting company.
Under terms of the upset process, new bidders must increase the current, proposed purchase price with an offer at least 5% higher.
The process of upset bidding for public property continues until a 10-day period has ended without a bid that tops the current high offer by at least 5%.
Bidders also must submit a deposit equal to at least 5% of the amount they bid. The county will refund that money to unsuccessful bidders.
The Edgeworth Building now houses about 100 employees of the county's probation, parole and juvenile justice programs. Guilford officials would have to build or lease new office space for those programs or find room in other buildings the county already controls. 
The county initially bought the Edgeworth Building from private owners in 1996 for just more than $1.8 million. The county tax office estimates its current value for tax purposes at about $2.8 million.
But as a tax-exempt public building, it does not currently generate property tax revenue — a situation that would change once the building returns to private ownership.
The Edgeworth Building is well situated, located just up the street from First National Bank Field and also near the Project Slugger office tower being built by local developer Front Street Capital.
The building also sits next to property that local developer Roy Carroll has tapped for his next downtown project.
And a new city parking deck is in the works on an adjoining lot.