ASHEBORO — If seeing larger-than-life polar bears and gorillas in person wasn't enough, the North Carolina Zoo is taking steps to bring them to your home — virtually, that is.
While Asheboro's N.C. Zoo has been awarded many grants from National Geographic in recent years for its conservation efforts, the nature-focused media outlet is now working on a collaborative video project with the zoo in 2020.
"We're very excited to work with National Geographic," said Debbie Foster Fuchs, an N.C. Zoo spokeswoman. "It's such an amazing company. National Geographic's all about (putting) animals first and, of course, we share that value with them."
The project is set to feature interviews with zookeepers, behind-the-scenes looks at how the zoo operates and footage of the park's 1,800-plus animals.
There is no known date for when the project will be completed or released, but camera crews have been at the zoo since October and will be filming "throughout the spring," according to Fuchs.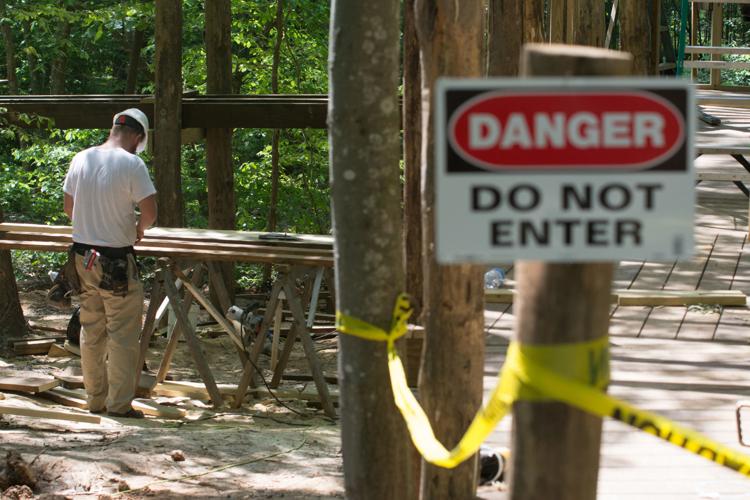 In addition to the film project, the zoo has no shortage of plans for 2020, some announced and others being kept under wraps.
In late winter or early spring, the zoo plans to break ground on its third continental exhibit, Asia, which will feature Komodo dragons, tigers and king cobras, among other animals.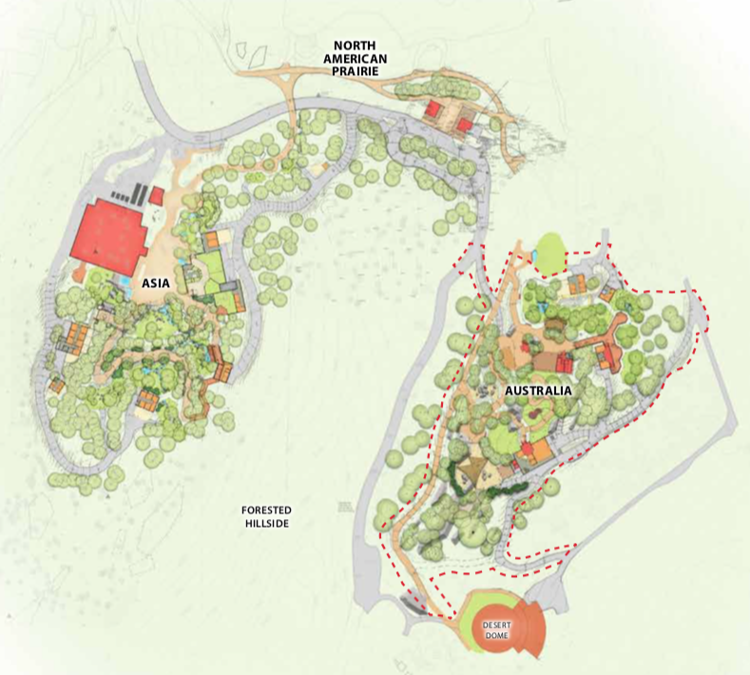 Asia will join Africa (opened in 1980) and North America (1994) as one of the zoo's "regions" that have been a staple of the park for decades and have helped it to become the world's largest natural habitat zoo with more than 500 developed acres.
Sibling Komodo dragon juveniles Monty (male) and Marigold (female) are living in the park's desert habitat but will be two of the first animals that will move to the Asia exhibit when it opens, which is expected to be in 2024.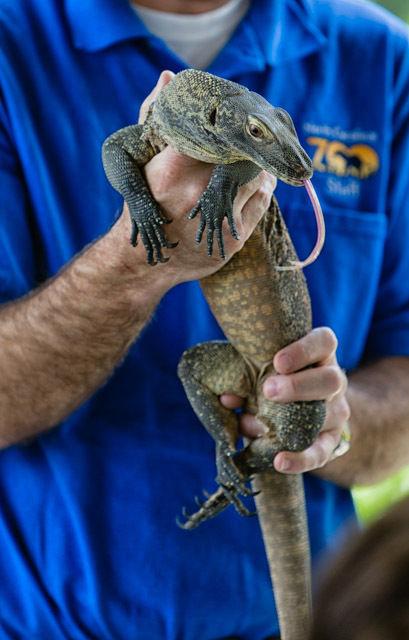 The zoo plans on creating an Australia region in the future, but it's still in the design stage and has not yet been funded.
"The goal of this expansion is to make the zoo a multi-day destination for guests," Fuchs said.
The park also plans to bring back fan-favorite events and exhibits in 2020, including its Kaleidoscope Butterfly Garden and "Believe in the Magic of the Season" holiday event, both of which helped lead the zoo to record attendance last year — 917,309 visitors, 85,000 more than in 2018.
Kaleidoscope, returning for its second year, is a tranquil, walk-through habitat that features dozens of butterfly species, exotic plants and beautiful flowers. The attraction, located in Junction Plaza, will be open from May to September.
"Believe," which concluded for the 2019 holiday season on Dec. 21, turns Junction Plaza into a winter wonderland, as kids eat sweet treats from Mrs. Claus' bakery, create take-home ornaments and take photos with Santa and animal-themed mascots. It will return for a couple of weekends in December 2020.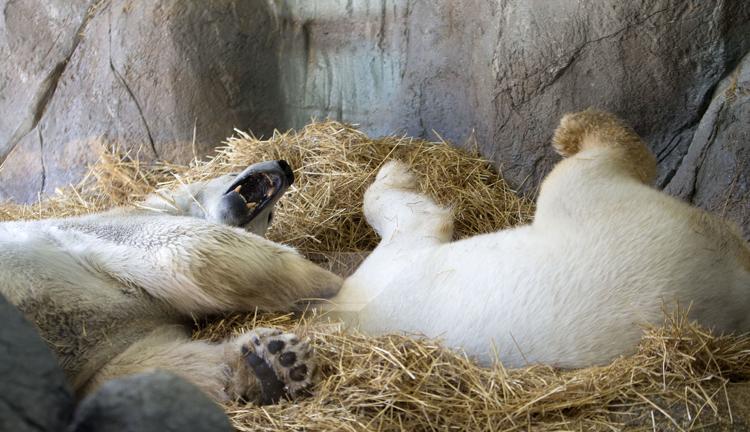 The first half of this year will also consist of both staff and guests being on cub watch, as the zoo's fifth polar bear breeding season gets underway later this month; it will last until April.
The N.C. Zoo is one of just 10 Association of Zoo and Aquariums facilities — out of 238 — accredited with a breeding pair of polar bears. Anana and her partner Nikita haven't produced a cub in the previous four seasons.
The zoo, as part of the Association of Zoos and Aquariums Species Survival Plan for rhinos, waited for more than 40 years for a healthy rhino calf. Now it's had three born in the past two years, including a female born Jan. 5.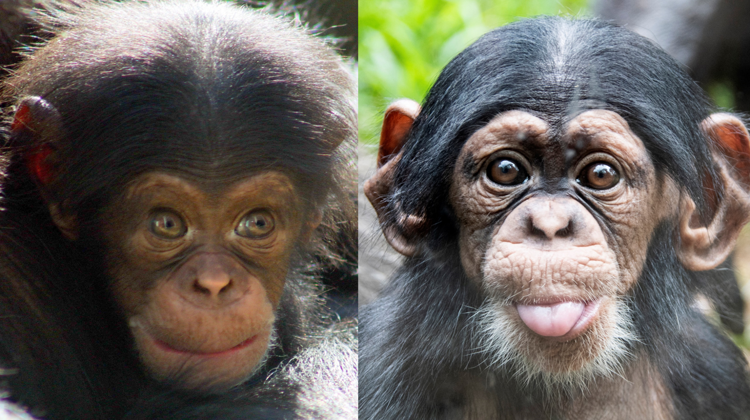 The zoo also welcomed two baby chimps last year, Obi (male), born in March, and Asha (female), born in November. Guests can watch both of them grow up in the park's Kitera Forest habitat this year.