GREENSBORO — He is a man of the cloth and a man of accomplishment. A community leader. The chief administrative officer at 6,000-member Mount Zion Baptist Church.
But to his mother, he is her Punkin. And that means the world to the Rev. Odell Cleveland.
Cleveland is the second of four children born to Glenda Adams Cleveland. "I was this kid who always got in trouble," he recalls. "You know you always have one."
And Glenda Cleveland was "a strict yet beautiful mother," he says. "She was a fighter. And she's still fighting."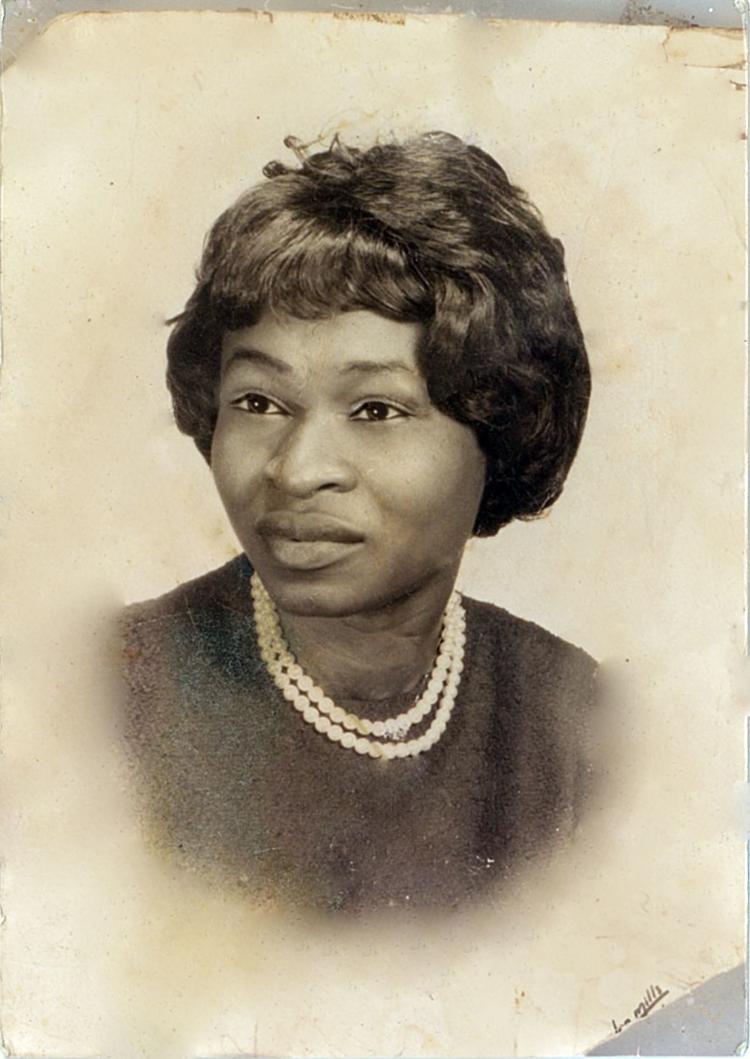 But their roles have changed through the years. Glenda Cleveland is now 77, and time and a massive stroke at age 25 have caught up with her.
So Odell Cleveland finds himself increasingly focused on taking care of the woman who was always there for him.
He's also made helping caregivers a part of his ministry, and he's written a book — "It's My Turn Now" — about his family's experience. He hopes to have it published early in 2020.
Writing the book was therapeutic for him, he says, and he knows that a lot of people are going through the same thing.
A lot of people, indeed. AARP cites a survey that found one in four adults in North Carolina provide regular care for someone age 60 and older.
An increasing number of adult children are taking care of their aging parents, says Mikayla Tate, caregiver support coordinator for Senior Resources of Guilford.
The reasons? She mentions several. Among them: a large population of elderly people that is living longer, and medical improvements that mean early treatment and make staying with a caregiver more feasible.
"The thing about caregiving, it runs across race, religion, culture, everything," Cleveland says.
But we keep it to ourselves. "I don't know if we don't talk about it because we see it as a sign of weakness or if we don't talk about it because we think we don't do a good job."
We need to talk, he says. To talk and to know that we are not alone.
She persevered
When Cleveland was a boy growing up in Charleston, S.C., his mother had a photo made of herself. And, he says, "I fell in love with that picture."
Not long ago, he asked her why she had the photo made. "She says, 'You know, I was 24 years old when I took this picture. I knew something was going to happen to me.
" 'I wanted to take a picture of me so that my children would remember what their mother looked like. So they wouldn't have to ask other people do you remember my mother.' "
She had the stroke at age 25. She went to the emergency room, but she was sent home and told to wait and go to the free clinic, even though she had insurance.
Two days later, her mother's doctor got her admitted to the hospital. It wasn't clear by then of she would live.
"She said she asked God to let her live long enough to see her four children grow up," Cleveland says. "She didn't want the family to split the children."
Glenda Cleveland survived, but she was a divorced single mother — and she was disabled.
"Sooner or later," Odell says, "you forgot that she was handicapped. She was just your mom."
When he was a child, he says, schools had a tendency to send African American males — especially those thought to be "acting up" to special education classes.
"And I remember my mother — and I think this sums my mother up — walking 3 miles with a wooden cane in her right hand and a full-length metal brace on her left leg just to make sure they didn't put her Punkin in special ed. I think that's the whole essence of her caring enough, going down there and challenging the system. We went through the wringer with it, but we won."
Now, she has a daughter who's 61, Cleveland who's 59, and another son, who is 56. Her youngest daughter, who died in a car crash, would be 51.
All of her children went to college. Some — like Odell — got advanced degrees. Glenda Cleveland, herself, got a college degree.
She gathered her children, and she persevered, Odell Cleveland says.
"What does that say when one poor, divorced, black single mom living in public housing and she was able to take care of four children ... and now you're telling me that three children can't take care of one mother? So that's the challenge. If she can do that, we definitely can do this."
A life of emotions
They can, of course, and they are.
Cleveland first noticed that his mother was losing weight.
"She was never a big woman, but she quit eating. She quit being as active as she used to be."
She had to give up driving. She had long valued being able to get up and go. But she started having accidents, Cleveland says. "Not bad accidents. Just a bump here. A bump there."
Then she was diagnosed with Stage 4 breast cancer, and she had a mastectomy. The cancer is in remission.
But this strong, independent woman is now less so.
"Most adult caregivers, you have to have those tough conversations. … It's not as comfortable to me as a son to act like the father, the adult. And I know it's definitely not comfortable for her to give up her will to her son. She loves me, but she'll say, 'I'm still your mother.' "
Glenda Cleveland still lives in her home in Charleston with her other son. Someone comes in to help her get ready in the mornings and she goes to adult day care, where she stays until her son gets home at around 4 or 5.
Odell Cleveland visits her every two or three weeks. He sends money to offset costs and talks to her on the phone every two or three days. He has a career and a wife of 34 years, Beverly, who is chief financial officer at Cone Health Medical Group. They have two adult children, one grandchild and another on the way.
"Sometimes, I get busy," he says, "and when things slow down or get quiet, I think about my mother.
"So, I'll call her. And the good thing about my mother is that she's always so happy to hear from me."
He's grateful that he and his siblings are able to work together to take care of his mother, and he says they keep their relationship intact by "overcommunicating."
The biggest mistake a caregiver makes is thinking that it's simple, he says. "We got it. And we don't have it. … It's a life of emotions.
"I think one thing my book does is put it out there, and you invite people to have an open conversation. By opening myself and my family up — with their permission — and how we handle the situation, maybe it will give people the idea and the courage to say: 'Hey, yeah. Let's talk about this.' "
He calls it a bedpan ministry. "When you go and empty that bedpan, it's real. It's real."
Tate, with Senior Resources, conducts classes to help caregivers deal with the stress.
The focus on someone else contributes to stress, she says. Also, the caregiver often is working or has children. And cost can be a big concern.
Then, she says, there's the notion of the child being in charge of the parent.
But Odell Cleveland says the hardest part of this difficult job is the thought of what you could have done better.
"Because memories live on. And in so many cases, we want our parents' approval — even into death."
Maybe even more than that, it's knowing that no matter what you do, they're going to leave you.
"As a man of the cloth, I understand heaven," Cleveland says. "But I don't want to talk about that now. I want my mother to stay here."
Always remember
On a recent trip home, Cleveland made a lot of copies of the picture of his mother at age 24.
"And I taped one in her bedroom, and in the spare bedroom. I taped it in the hall, and I taped it in the living room."
Then he told her: "You took the picture so your children will always remember what you looked like, and now I'm giving you this picture back, so you'll always remember who you are."
… And that she will always be his mom, and he will always be her Punkin.