GREENSBORO — Brian L. James knows that he doesn't fit the profile of an outsider who can be a change agent for the city's police department.
He may be the ultimate insider.
But the veteran Greensboro officer, who was named police chief on Tuesday, said he's determined to do what it takes to earn the public's trust in an organization that has suffered withering criticism.
"What I know about law enforcement is if you're not in a constant mode of looking to how you can get better and improve, you're getting behind," said James, currently a deputy chief. "You can't come in here ... and not change anything and then look a year or two from now and say you've been successful."
James, 49, will succeed Wayne Scott, who retires at the end of the month. The Page High and N.C. A&T graduate, who grew up near Phillips Avenue, will receive an annual salary of $150,000. He assumes his new role on Feb. 1.
He was selected through a four-month process that began with nearly 40 candidates.
Now that he has the job, there's no shortage of things that demand his attention.
One top priority: looking at what can be done to stem the city's homicide rate. Last year, there were 44 killings, tying the record set in 2017.
Another concern: He'll have to restore public trust in a department that has come under widespread criticism for its recent treatment of African Americans and what many see as a history of malfeasance dating back 40 years to the Greensboro Massacre of 1979.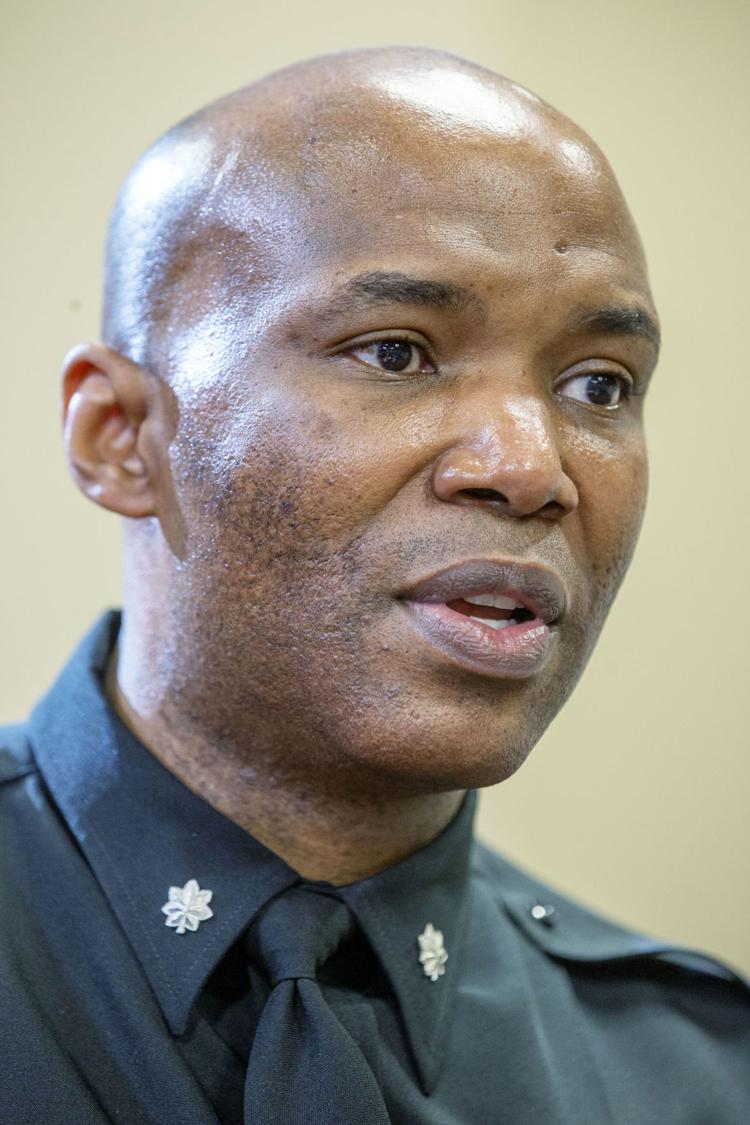 City Councilwoman Michelle Kennedy, who was critical of the 2015 process that culminated in Scott's promotion, said she believes "we made a really good choice in this particular instance."
As the executive director of the Interactive Resource Center, Kennedy assists homeless people. She believes James understands the friction between police and the people she serves.
"I truly think Brian is ready to tackle the problems of Greensboro head on and he's the right person for the job," Kennedy said. "I've known Brian. He was over the folks who worked directly with the homeless community. He's quiet but very, very smart. He's not afraid to say we should do something differently."
That attitude is certain to come into play as he tries to curb the number of killings plaguing the city.
James said many of the city's homicide victims are young people who are killed by other young people. He added that the city has resources, from social services to crime-prevention programs, that need to do a better job of identifying at-risk youth and finding ways to prevent them from resorting to violence.
"We certainly have to take a look at how we have those resources allocated," he explained.
That does not mean, James said, flooding high-crime areas of the city with more patrol officers.
"I always say that one homicide is too many and 44 is definitely too many," said James, who joined the department in 1996 as an officer with the Southern Patrol Division. "And we've got to do better than that. Greensboro is still a great community. We have had an uptick in violent crime and we need to figure (it) out."
Many of Scott's critics allege a decades-long pattern of police corruption in Greensboro and say that fuels a lack of trust between police and residents, especially African Americans. During the selection process, some of the most vocal residents said a new chief should come from outside the city.
Healing that mistrust begins with better communication between the police department and the community, James said.
"We've got to have real conversations," he explained. "We have to literally seek out those people that say they don't trust the police department. And I want to talk to people and find out the specific reasons why. If we can sit down and have an honest conversation about how they feel ... I think that's a start."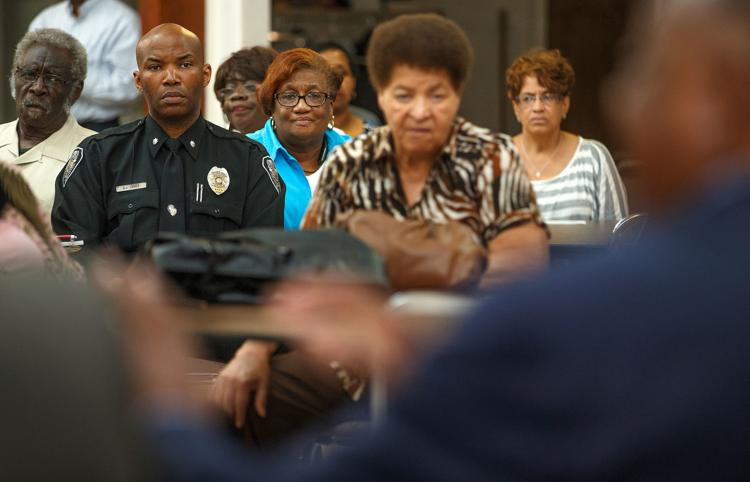 Because James grew up in Greensboro, many believe he understands the city from a variety of perspectives, especially as an African American.
"Anyone who's a lifelong resident of Greensboro, particularly a black man, will have a different perspective than our current (police) chief will have and I think it's a perspective that we desperately need in a role like this," Kennedy said.
Mayor Nancy Vaughan also thinks those ties will be beneficial.
"Certainly he understands the city of Greensboro and what our issues are," she said. "I've had the opportunity to be in community meetings where he was present and spoke. Just recently there was a meeting at a local church and we were talking about gun violence and he really connected with people there on a very deep level and that's important."
James said he believes his love of the community will help him be an effective leader.
"I think there are certainly advantages and disadvantages to being an inside chief or an outside chief," he said. "One thing I'll say is that having been at this department and also having been in this community, I have a number of community connections that I've been able to establish over a number of years.
"I certainly understand that everyone has an opinion about who they would like to be the police chief. I want to serve in this role and I want to make sure that we build a police department that the community can be proud of."
Community activist C.J. Brinson, who has advocated for programs to curb gun violence, on Tuesday expressed support for James on his Facebook page.
"When it comes to the things that concern our community around accountability, serving marginalized citizens and holistic approaches to policing," he wrote, "I think Brian James gives this community the best opportunity to gain some ground on these issues."
As a veteran of the department, James said he didn't necessarily set out to reach the top.
"It's kind of a surreal feeling," he admitted. "I can't say that I was in the academy having dreams of being police chief."
James takes over as the city is being sued by the family of Marcus Smith, who died 16 months ago after police restrained him by binding his hands to his feet, face down on a city street.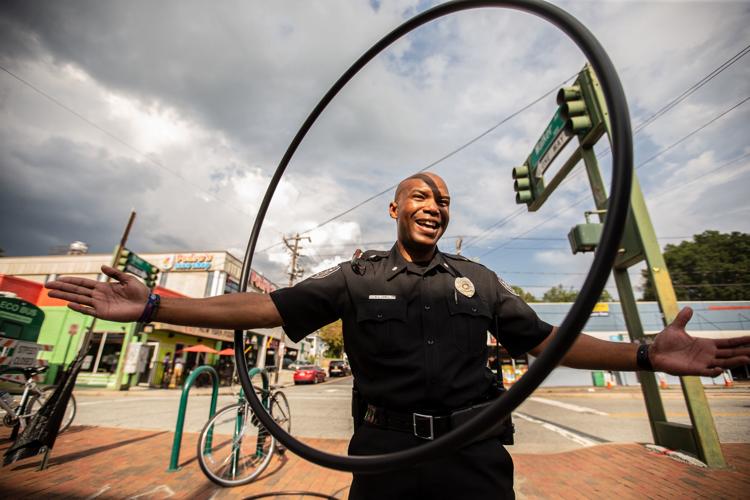 Marcus Hyde, founder of the Homeless Union of Greensboro, is one of the police department's biggest critics and often points to the Smith case as an example of an agency out of control.
Hyde believes the city's selection process stopped short of full disclosure when officials failed to invite the community to comment after it had selected James and another candidate as finalists.
He said Tuesday that James faces the weight of the Smith case and other controversies as he seeks to mend relations with residents and change the department.
"We hope he's serious about listening to the community and that we don't repeat the mistakes of Chief Scott," Hyde said. "We're going to give him a chance, but he's got a heavy load if he's going to change the police department."