GREENSBORO — Select her as the Democratic presidential nominee and she'll not only light into "the current occupant of the White House," but also articulate a winning financial rescue plan for the middle class, U.S. Sen. Kamala Harris told an appreciative crowd Sunday at Smith High School.
The California senator and former state attorney general said that if picked as her party's standard bearer, "we will do what is necessary to prosecute the case against four more years of Donald Trump in the White House."
She said Trump deserves the heave-ho for backtracking on virtually all of his promises to workaday Americans who are not among the wealthy class that benefited from his much ballyhooed tax break.
The 5-foot-2-inch, 54-year-old politician said Trump was not the only cause for such atrocities as the recent mass killings in El Paso, Texas. But in remarks that lasted about a half hour, she said he shared blame for setting a hateful tone.
"Of course, he did not pull the trigger," she said. "But he's certainly been tweeting out the ammunition."
She said, however, that getting rid of Trump was only the first step toward transforming the country into "the America we believe in."
She said the path to that goal would hinge on a tax-credit program for wage earners that should give families an additional $500 a month. 
Her comments were received enthusiastically by a crowd that booed nearly every time Trump was mentioned. A campaign spokeswoman said that the Greensboro Police Department reported attendance at 1,300.
These are still relatively early days on the path to the Democratic nomination, but more than a few in the audience said they were all-in for Harris.
"I think she brings a lot of experience from her background at the state and local level, and now being a U.S. senator," said Alton Tyre, a retired social studies teacher who taught for years at Southeast Guilford High School. "And I truly believe she can prosecute the case against our current president."
Harris supporter Aleshia McLean said she liked the candidate's grit.
"I think she can take on Donald Trump in the debate," the McLeansville resident said.
Harris' audience was patient, entering the Smith High School gymnasium at about 3:30 p.m. and waiting until shortly after 5 p.m. before Harris took stage. There were several warm-up speakers, including state Sen. Gladys Robinson, D-Greensboro, and Greensboro Mayor Pro Tem Yvonne Johnson.
Once on stage, the candidate herself said that a Kamala Harris presidency would see teacher pay rise significantly, a Green New Deal to both address climate change and economic inequality, and increased equal-pay-for-equal-work protections to help women in the workplace.
How would she pay for it?
"On Day 1, we're going to repeal that tax bill" of 2017, which she said said had benefited only the big corporations and the wealthiest 1% of the population.
"Well, Greensboro, I'm travelling around the country and, indeed, people are working. They're working two and three jobs," Harris said. "And in America, we believe that nobody should have to work more than one job to put a roof over their head and shoes on their feet."
If elected president, she said she would give Congress 100 days to put meaningful, commonsense gun legislation on her desk or begin taking executive action on her own to lift the licenses of errant gun dealers and stop the importation of assault rifles.
Political commentators generally see Harris as a potent political campaigner, but lagging somewhat behind the presumptive leaders, former Vice President Joe Biden, and Harris' fellow U.S. Senators Elizabeth Warren and Bernie Sanders.
The event was held at Smith High School under a Guilford County Schools' policy that allows such facilities to be rented by outside groups during times when school is not in session, Superintendent Sharon Contreras said Sunday.
She said that like any other renter, the Harris campaign was charged a standard, hourly rate based on the space and services that they had used.
"Our board policy makes it clear that political candidates can only come to the schools under two conditions," Contreras said, the first being a rental arrangement like that on Sunday.
She said candidates also are welcome on school campuses when they are there to make nonpartisan appearances, such as appearing at a political science class to make an educational presentation.
Harris' audience was entertained by several groups, including Andrews High School's highly acclaimed drum line. Contreras said a youth services coordinator for the Harris campaign asked the group if they would like to participate in the event.
After her speech, Harris mingled with members of the audience on her way out and posed for selfies with numerous supporters.
Selfie recipient Aaron McKee, an Elon University student, said he and Harris simply exchanged pleasantries, but classified himself a die-hard supporter.
"This is like the fourth time I've met her," he said. "I'm going to support her all the way through."
Kamala Harris campaigns in Greensboro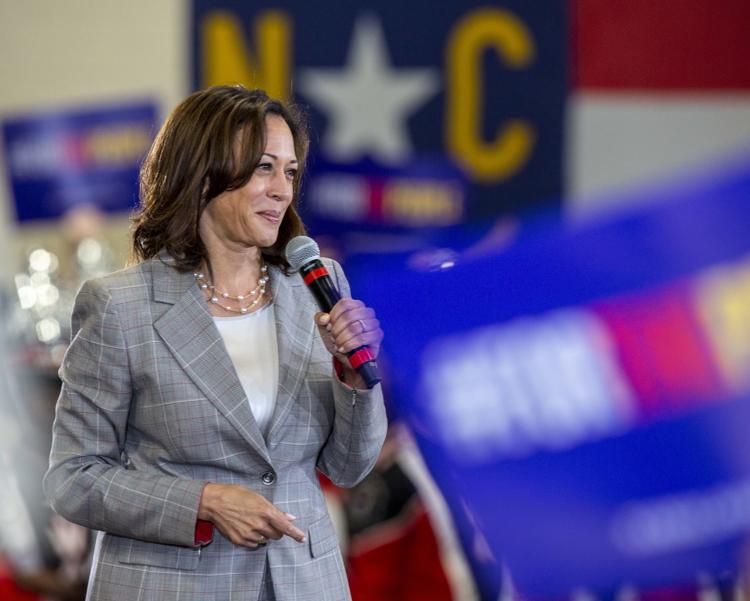 Kamala Harris campaigns in Greensboro
Kamala Harris campaigns in Greensboro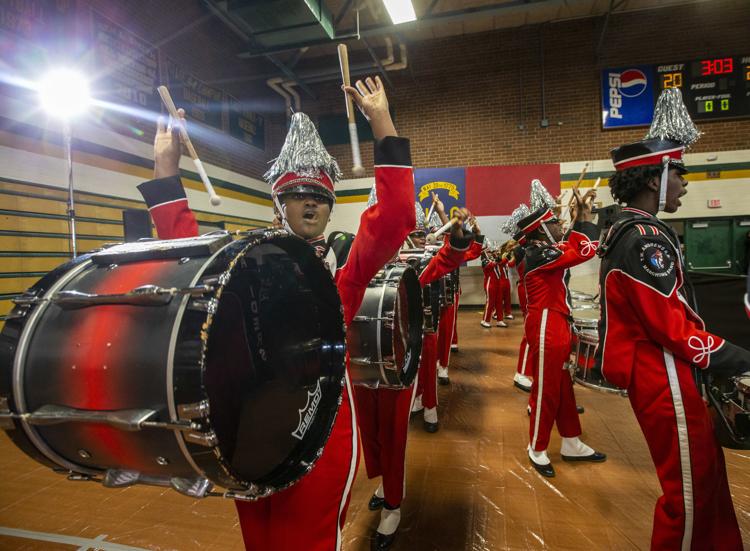 Kamala Harris campaigns in Greensboro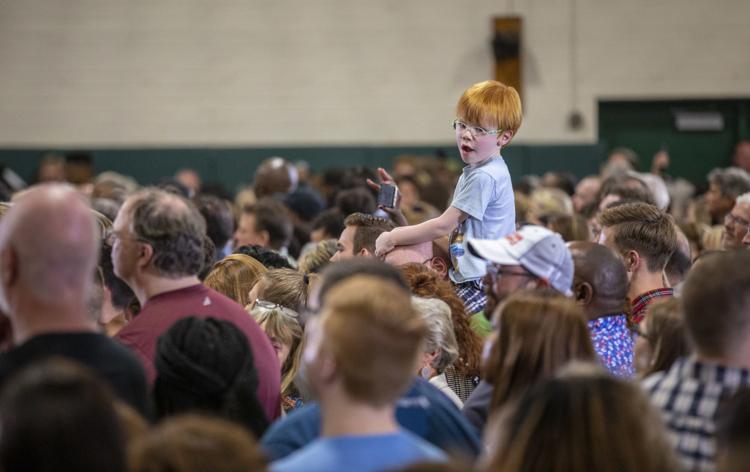 Kamala Harris campaigns in Greensboro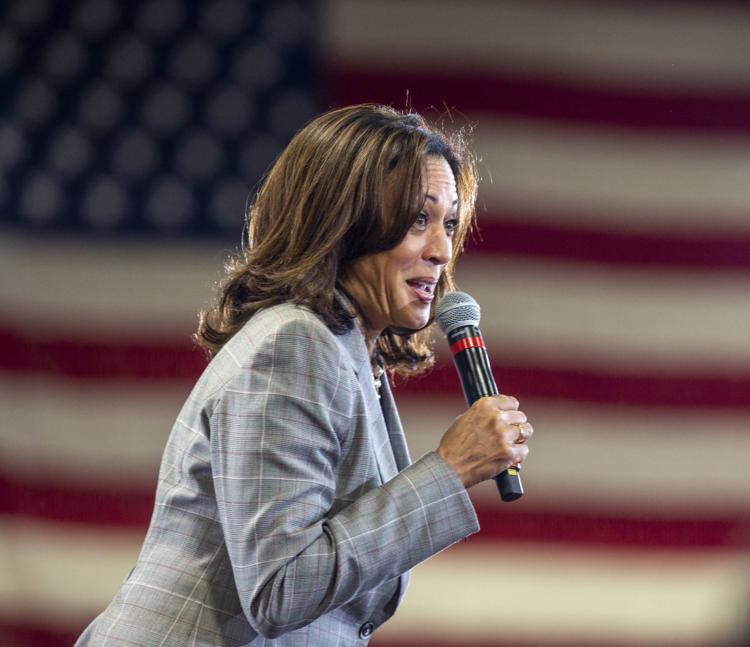 Kamala Harris campaigns in Greensboro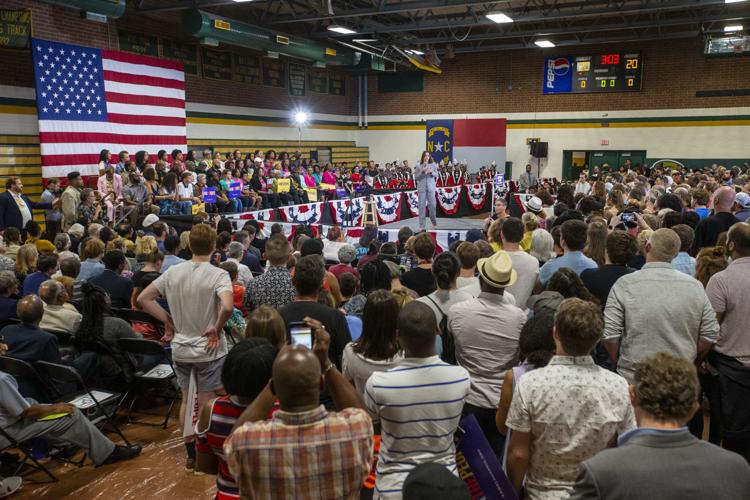 Kamala Harris campaigns in Greensboro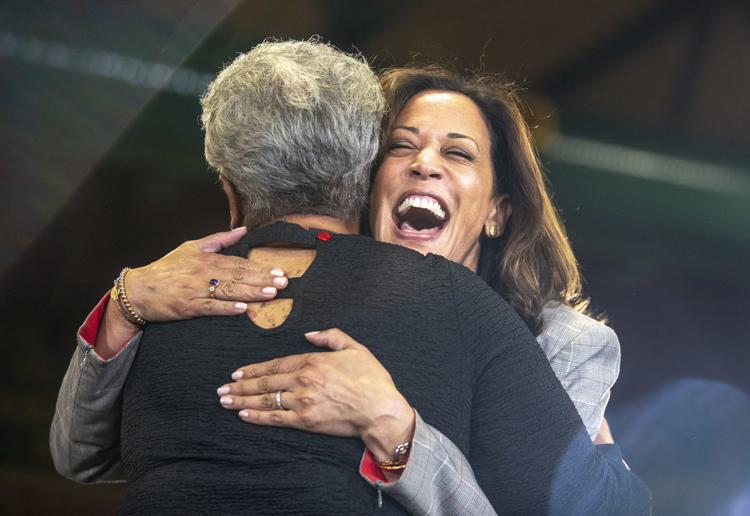 Kamala Harris campaigns in Greensboro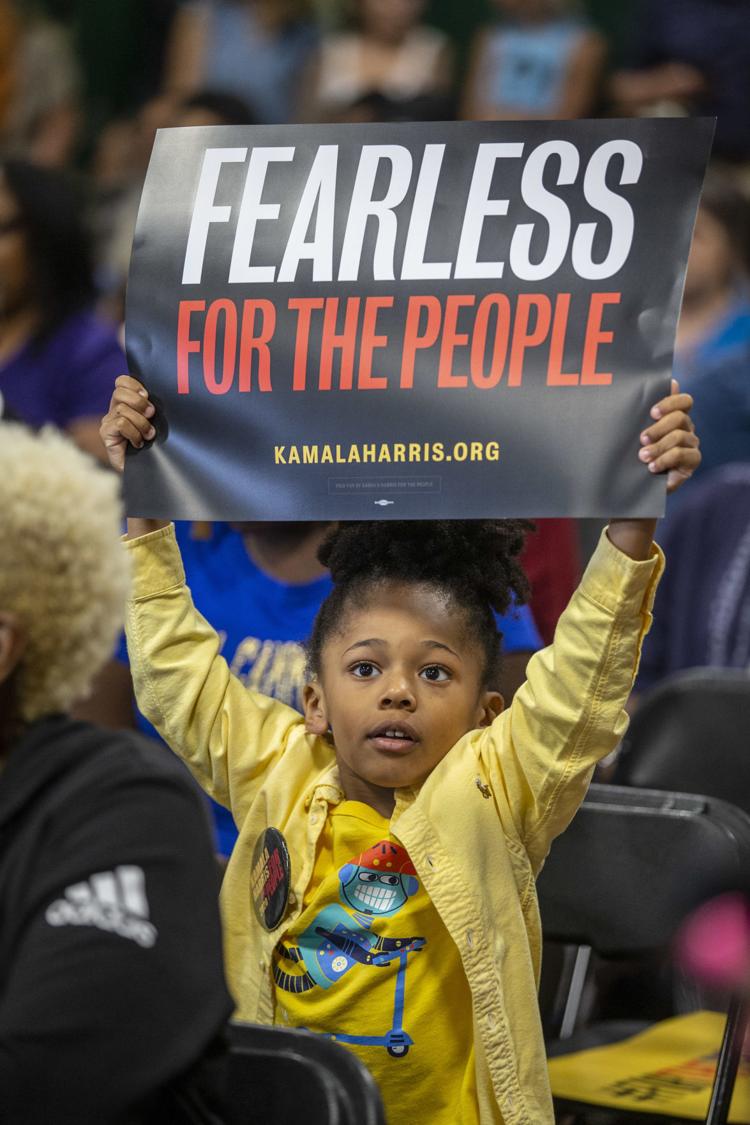 Kamala Harris campaigns in Greensboro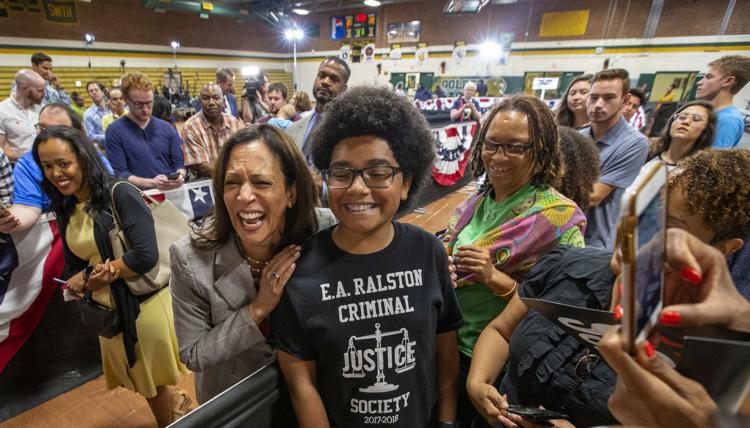 Kamala Harris campaigns in Greensboro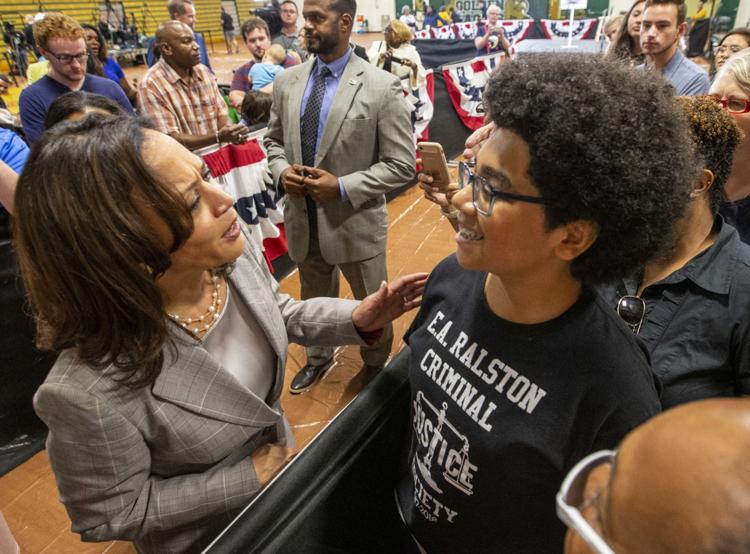 Kamala Harris campaigns in Greensboro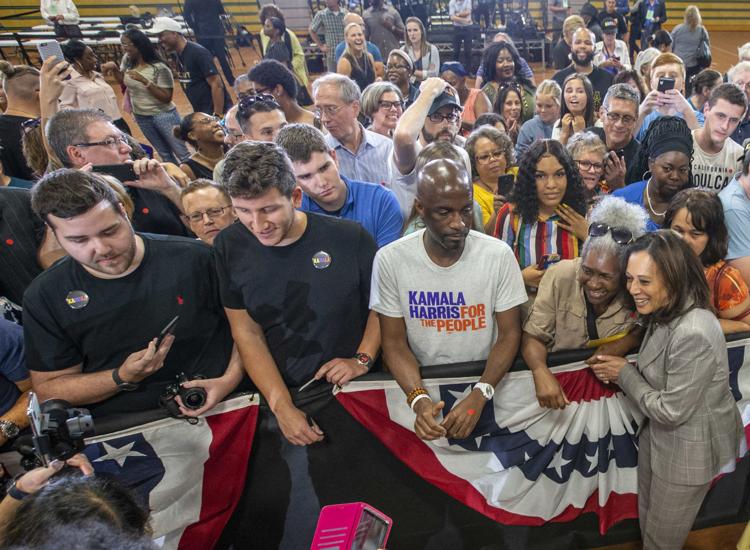 Kamala Harris campaigns in Greensboro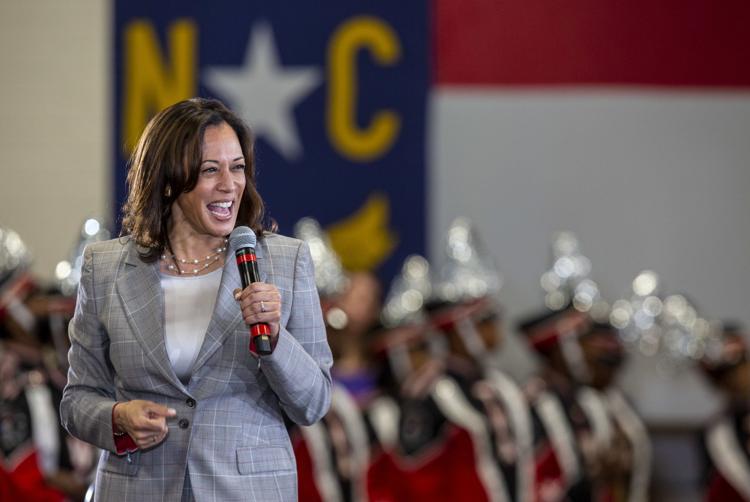 Kamala Harris campaigns in Greensboro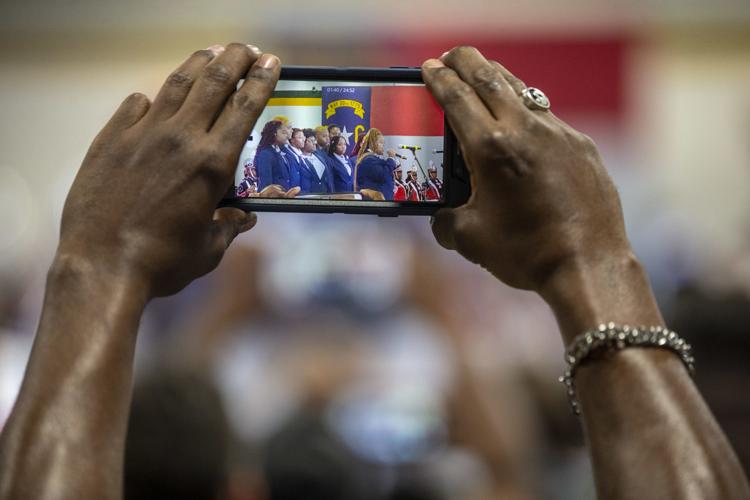 Kamala Harris campaigns in Greensboro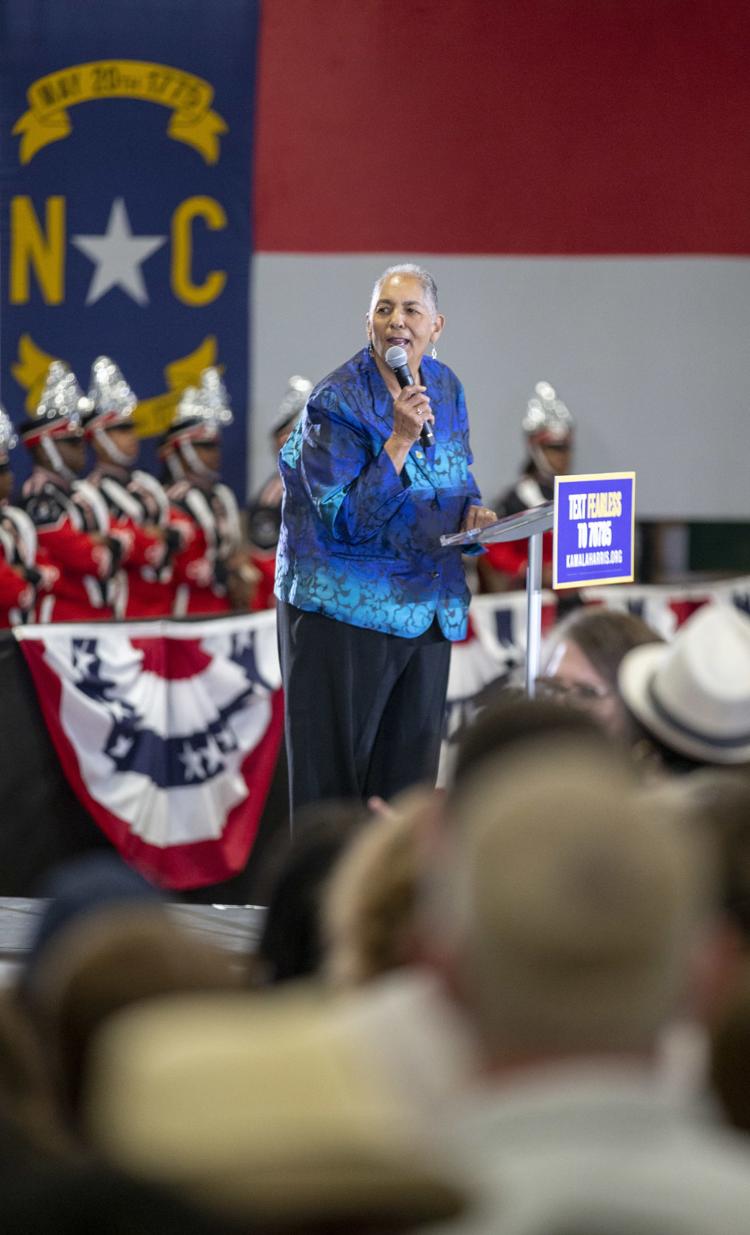 Kamala Harris campaigns in Greensboro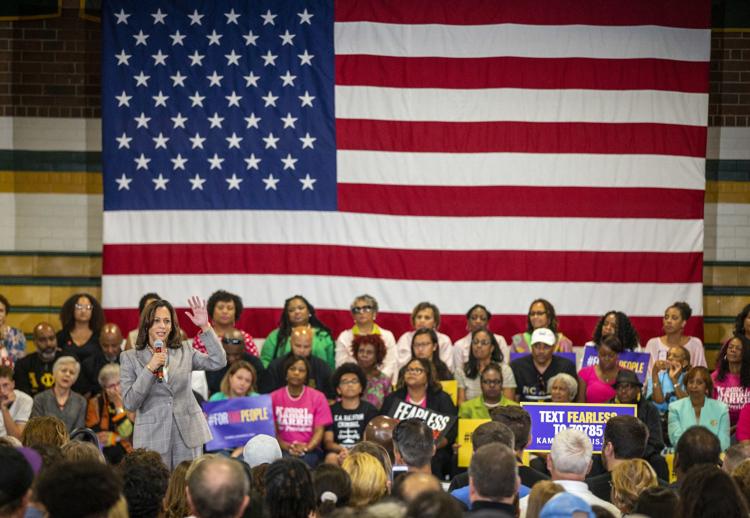 Kamala Harris campaigns in Greensboro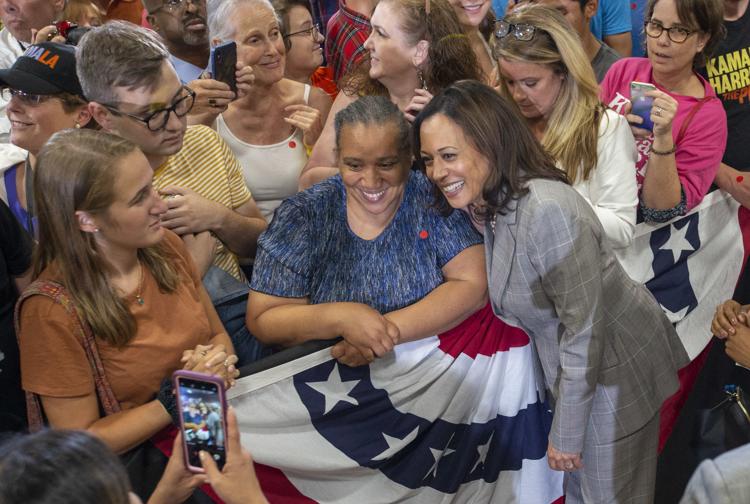 Kamala Harris campaigns in Greensboro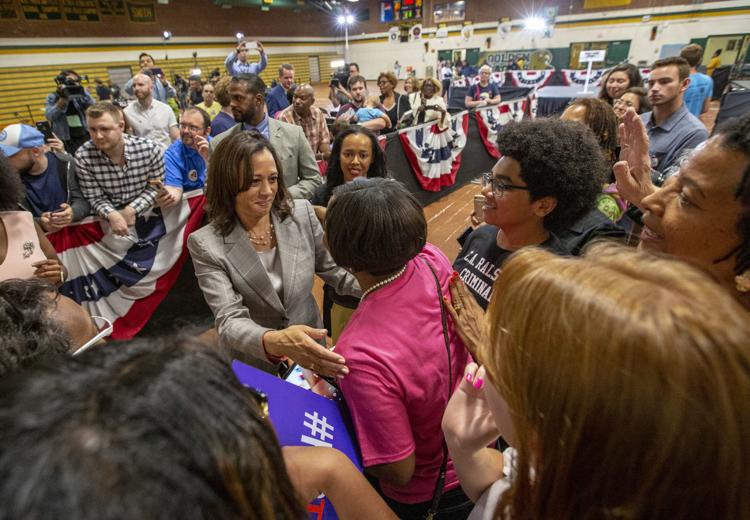 Kamala Harris campaigns in Greensboro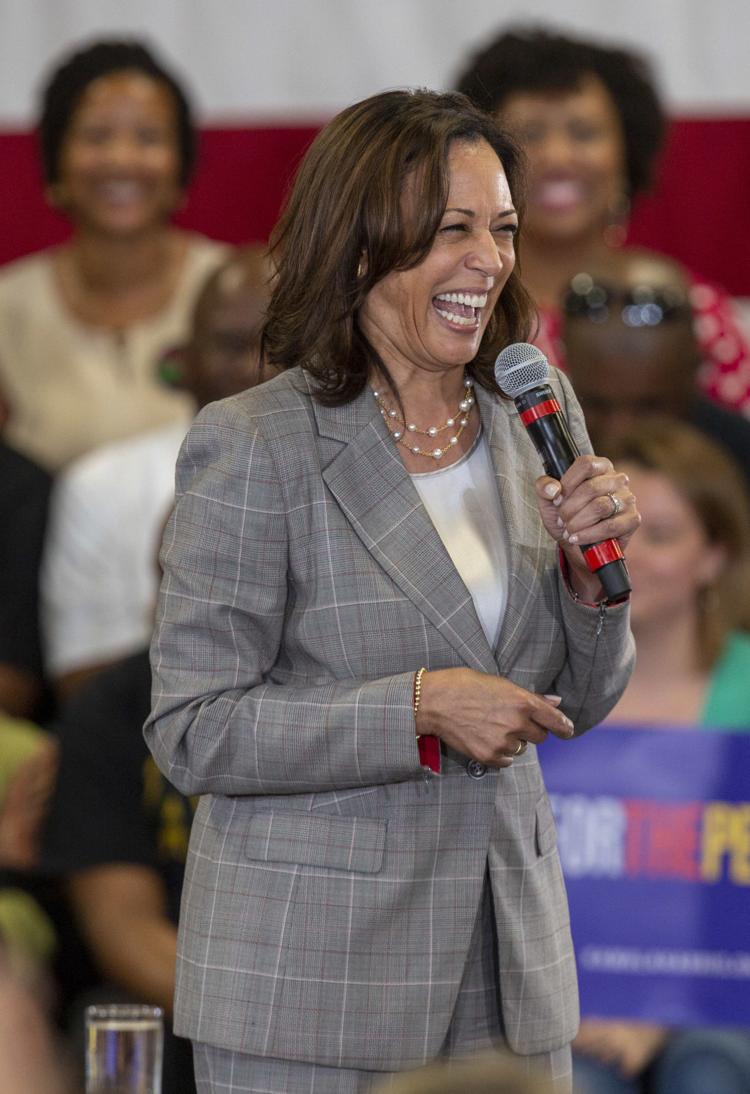 Kamala Harris campaigns in Greensboro