HIGH POINT — U.S. Sen. Bernie Sanders and former Vice President Joe Biden are the top contenders for the Democratic nomination in North Carolina, based on what voters told the High Point University Poll.
Sanders leads Biden 25% to 19% among self-identified, registered Democratic voters and unaffiliated voters who said they would participate in the Democratic primary, HPU Poll said in a news release. However, Biden draws 24% of a smaller group of voters that are most likely to vote in the March 3 primary, compared to 20% for Sanders, the poll said.
The phone and online poll of 1,100 N.C. residents was conducted Jan. 31-Feb. 6. The credibility interval is plus or minus 3.6 percentage points.
Here's a look at poll results:
President — Republican primary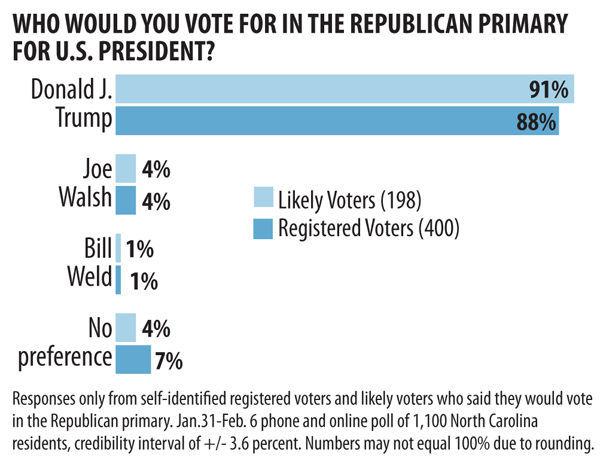 President — Democratic primary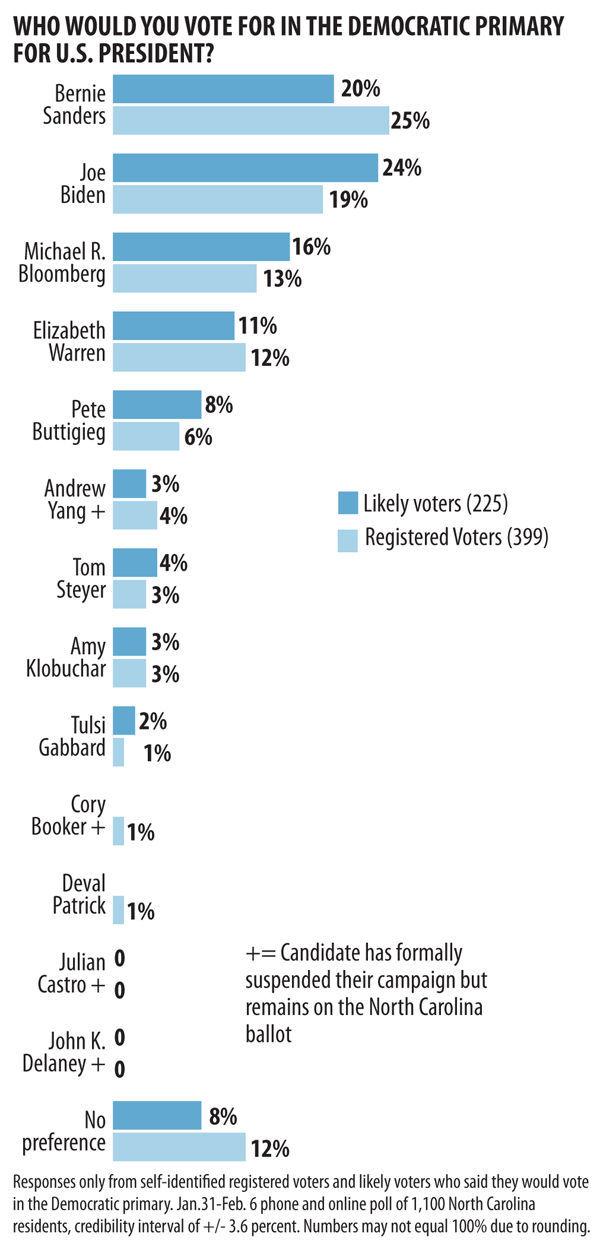 U.S. Senate — Republican primary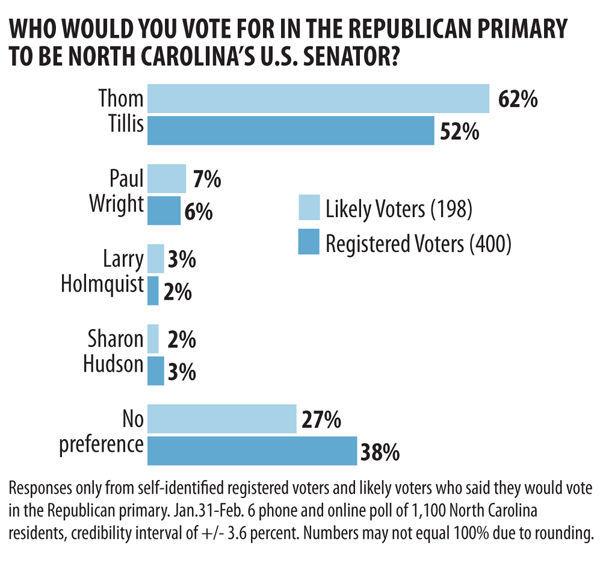 U.S. Senate — Democratic primary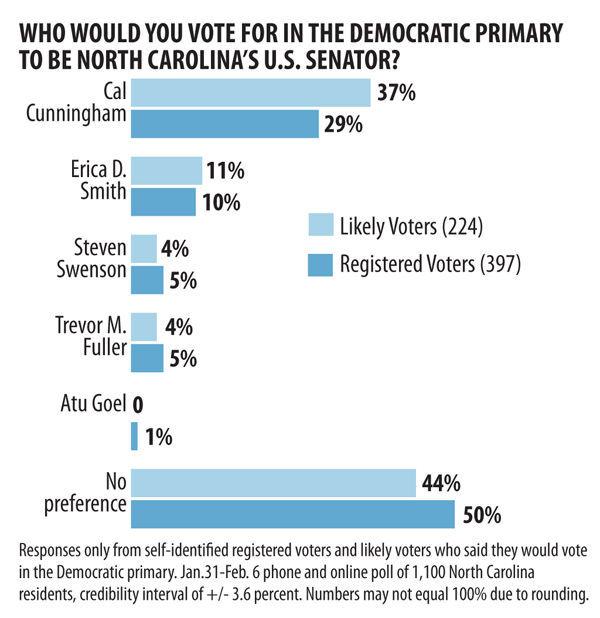 N.C. governor race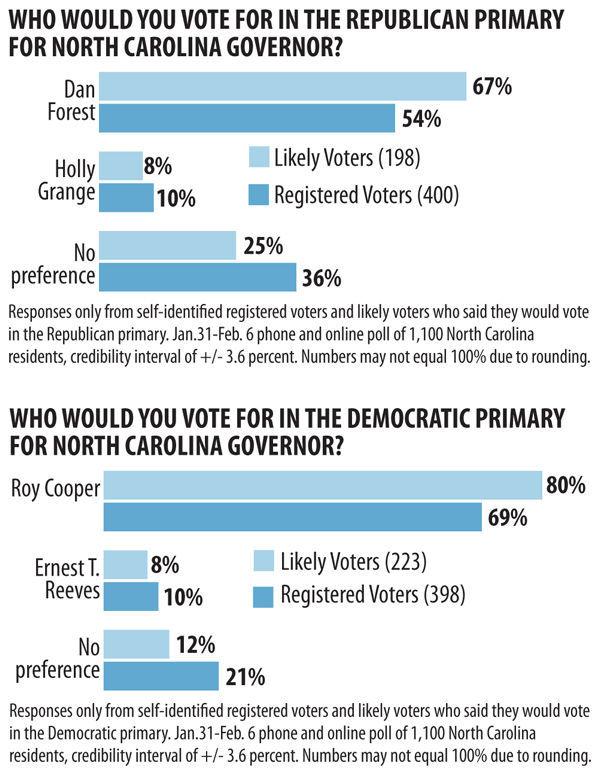 How are they doing?