That puts North Carolina "among the top five states in the country in percentage of people who are vaccinated, and it is greatly ahead of the national vaccination rate of 45%," says Dr. Jordan Smith, assistant professor of clinical sciences in HPU's Fred Wilson School of Pharmacy.
Still, Smith noted, the state falls well below the 70% goal of the "Healthy People 2020" initiative launched 10 years ago by the U.S. Department of Health and Human Services.
The phone and online poll of 1,100 N.C. residents was conducted Jan. 31-Feb. 6. The credibility interval is plus or minus 3.6 percentage points.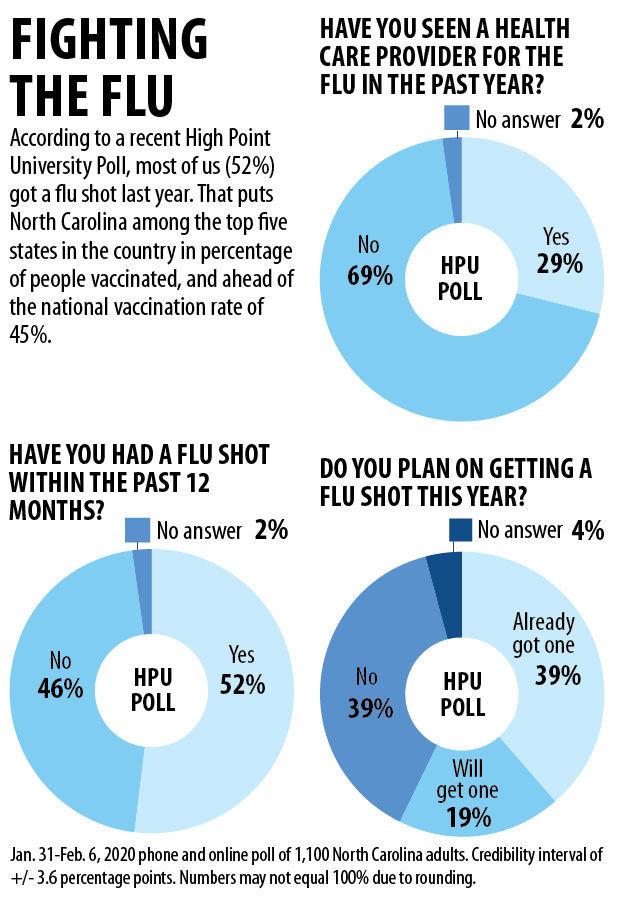 November flu survey
Recent HPU Polls