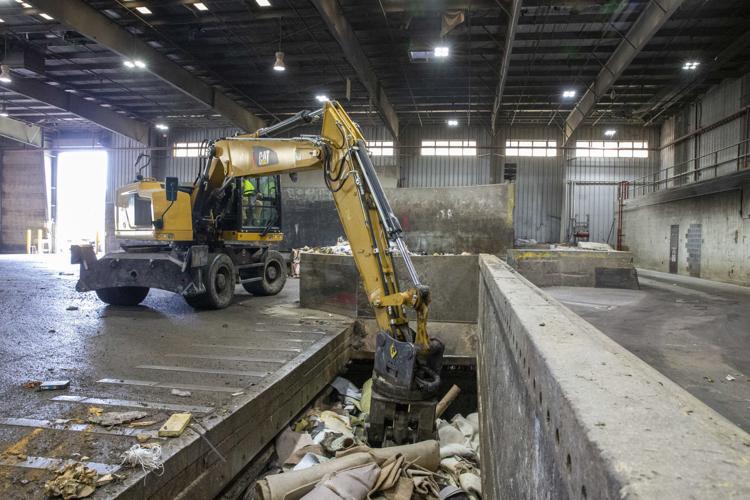 Got a broken sofa or saggy mattress taking up space at your place that needs to get tossed? Here's how to get rid of big trash items in Guilford County.
In Greensboro city limits
Leave most large items at the curb on your regular trash pickup day.
Some items, such as large appliances, can be picked up by appointment by calling 336-373-2489. (Remove or secure the doors so small children can't be injured or trapped inside. Clean out all food and debris. Don't place under low hanging wires or tree limbs.)
Electronic waste: Items, such as old TVs or computers, can be collected by appointment for free. Schedule a pickup at 336-373-2489 at least two business days before your regular collection day.
In High Point city limits
Large items will be picked up at the curb on the same day as regular garbage pickup. (Note: Tires will not be picked up. They can be dropped off at the Guilford County Scrap Tire and White Goods Collection Facility at 2138 Bishop Road.)
Electronic waste: Can be dropped off without charge at the Material Recovery Center, 5875 Riverdale Drive, Jamestown.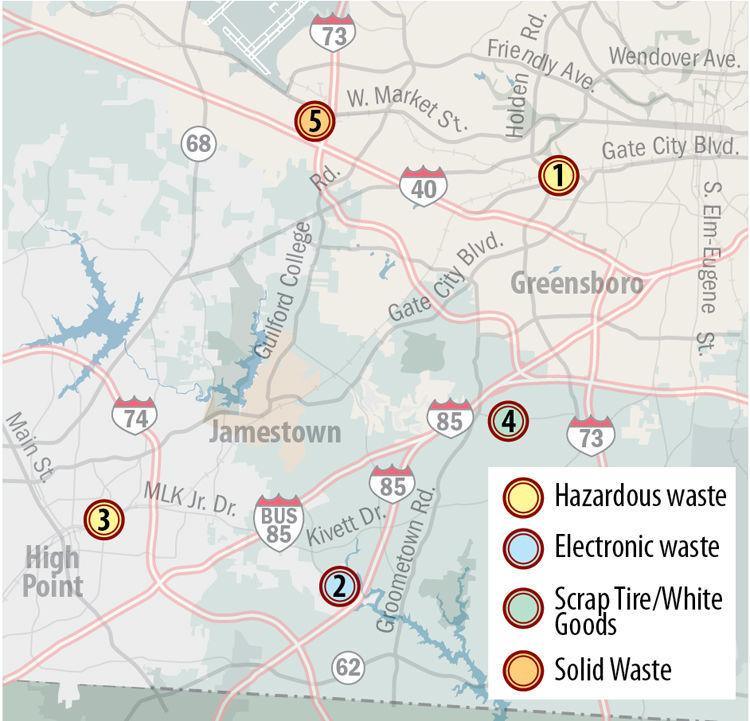 Elsewhere in Guilford County
Republic Waste: Charges $100 per item. Call in advance to arrange pickup.
Guilford County Scrap Tire and White Goods Collection Facility: Free dropoff for items such as refrigerators, stoves and air-conditioning units. 2138 Bishop Road (just south of the Wet 'n Wild Water Park, between Holden and Groometown Roads)
Solid Waste Transfer Station: Solid waste, bulk trash such as furniture and construction debris.
Cost is $10 per carload or $44 per ton ($12 minimum) for all other vehicles. 6310 Burnt Poplar Road, Greensboro. Open 6 a.m.-6 p.m. Monday-Friday and 7 a.m.-1 p.m. Saturday.