GREENSBORO — Drivers will want to take extra care Sunday morning when they see ambulances heading to the new Women's and Children's Center at Moses Cone Hospital.
Newborns and moms-to-be will be among the patients being transferred Sunday morning from Women's Hospital on Green Valley Road to the new center at 1121 N. Church St. Cone Health officials expect it will take 14 ambulances about 120 trips to complete the move into the new center, which officially opens at 5:30 a.m. Sunday.
The first ambulance will leave Women's Hospital at 7 a.m. Sunday, and another ambulance will follow every four minutes until every patient has arrived at the new $100 million center.
The move has been many months in the making, including six practice runs to ensure the staff is well prepared, said Cone Health spokesman Doug Allred.
A 260-member team has been working on this move for a year, strategically planning every detail, Allred said. In addition to working with a consultant with expertise in hospital moves, the team visited Canada and elsewhere in North Carolina to glean advice from other health care leaders.
Babies in the Neonatal Intensive Care Unit will be taken to the new center by specially trained NICU transport teams in Cone Health CareLink, Atrium and Brenner's ambulances. They will travel routes specifically chosen to avoid railroad tracks, Allred said.
NICU staff will remain with their patients throughout the move.
Mothers and babies in the mother-baby unit at Women's Hospital will ride together in an ambulance to the new center, Allred said. A special harness will position the baby to the mother's chest while she is on a stretcher.
All patients will be assessed by a doctor before getting into an ambulance at Women's Hospital and reassessed by another doctor upon their arrival at the new center, hospital officials said.
Cone Health has also created a Family Support Center to assist families with loved ones who are making the move Sunday morning. Women's Hospital and the Women's and Children's Center will be closed to visitors during the move, Allred said.
This will be the first time Cone Health has had to move this many patients. To prepare staff and physicians, the health system organized months of training and educational programs to help people become comfortable with the new space.
After the last patient leaves Women's Hospital, the final pieces of equipment will be delivered to the new center.
Cone Health officials anticipate the move should be completed by 5 p.m. Sunday, at which time the new center is expected to welcome visitors.
Cone Health Women's & Children's Center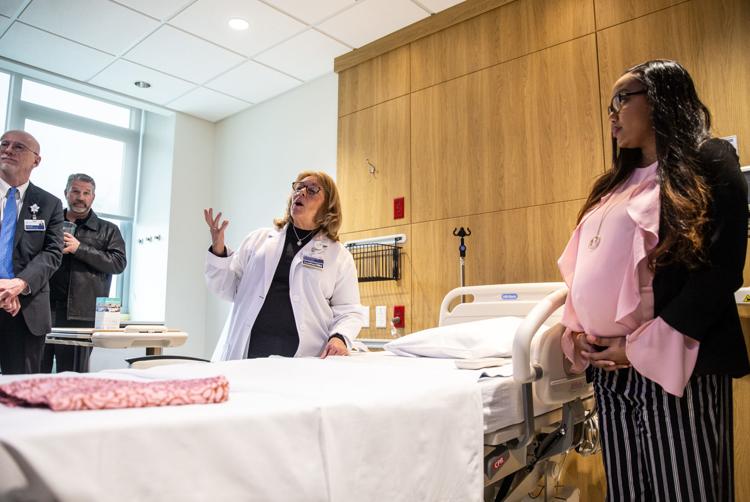 Cone Health Women's & Children's Center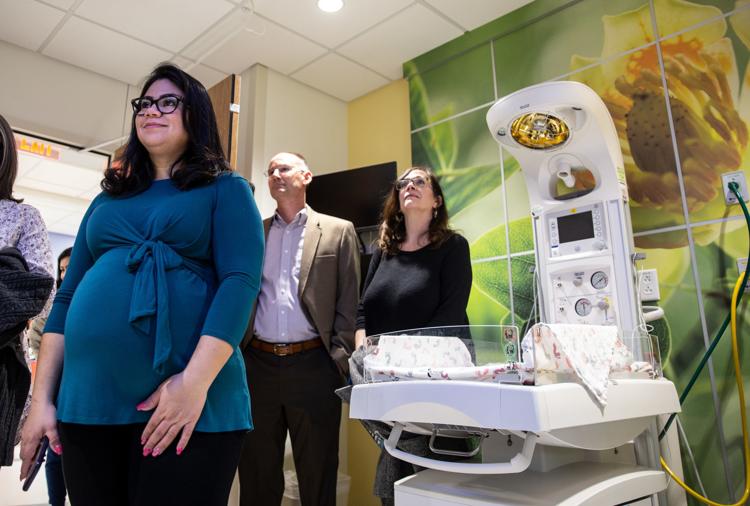 Cone Health Women's & Children's Center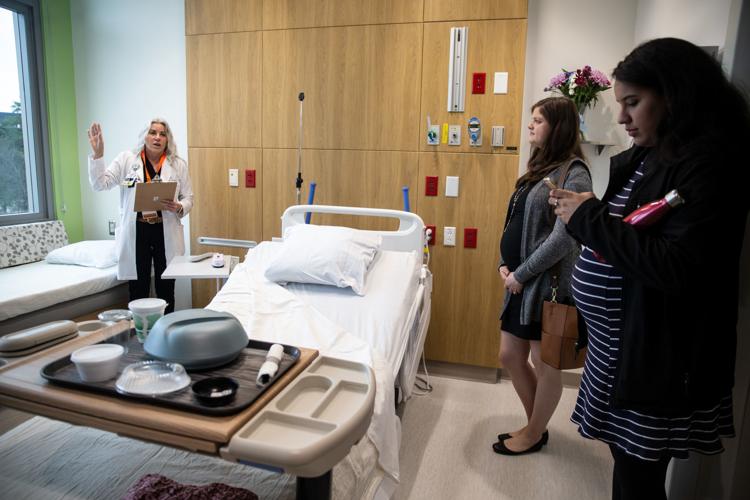 Cone Health Women's & Children's Center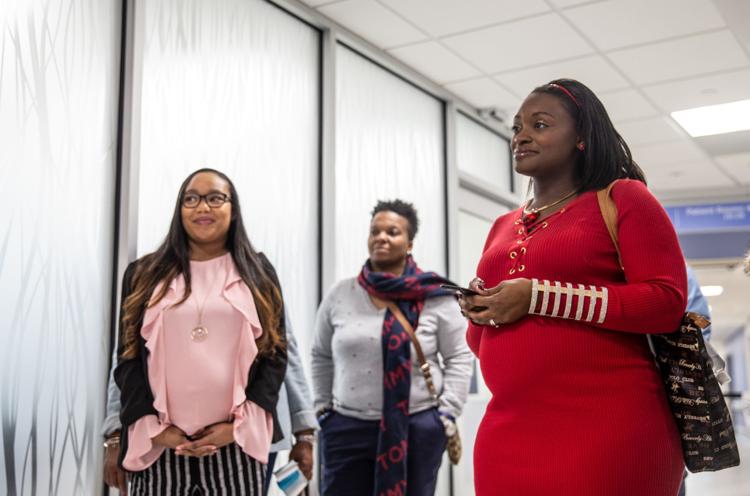 Cone Health Women's & Children's Center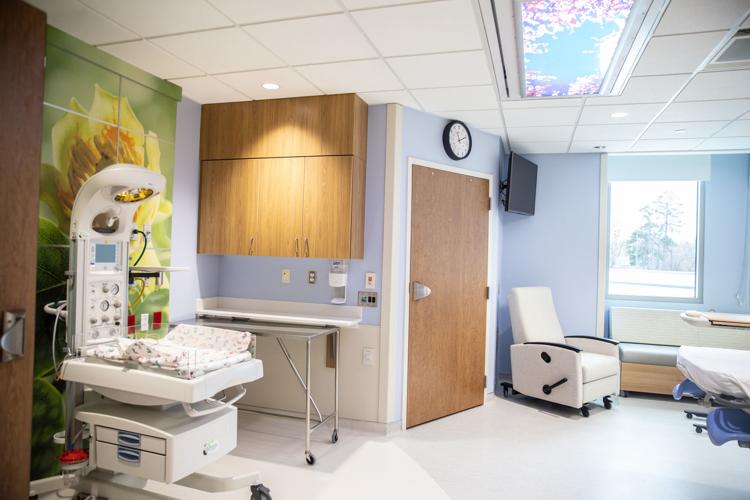 Cone Health Women's & Children's Center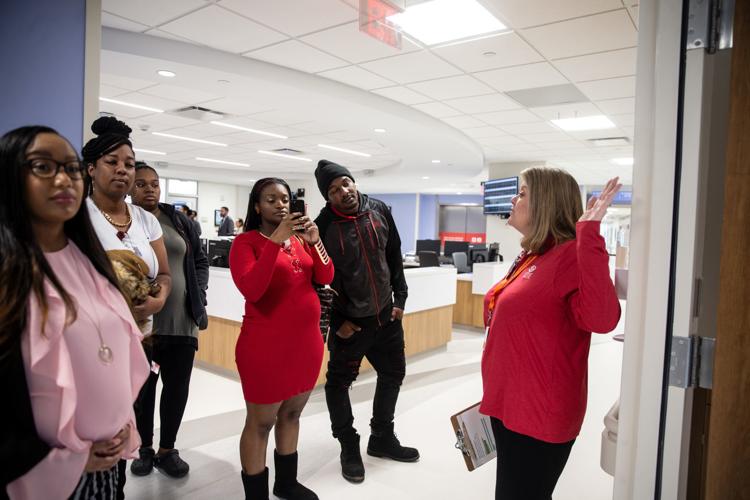 Cone Health Women's & Children's Center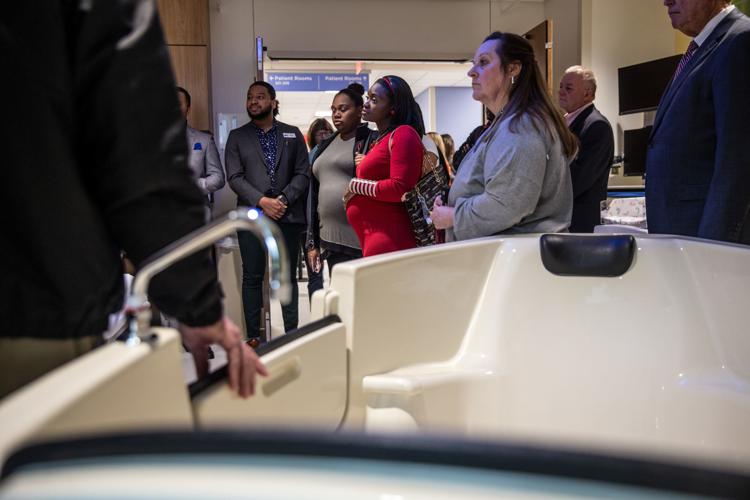 Cone Health Women's & Children's Center