GREENSBORO — City inspectors on Thursday condemned 12 apartments in the wake of a power outage that displaced 35 people and exposed a possible scheme by two local mental health agencies looking to profit from their clients. 
For some, the substandard living conditions at the Georgetown Manor apartment complex in southwest Greensboro is just the latest example of another company preying on the vulnerability of the homeless population. 
Many apartments are infested with bedbugs and roaches, have missing or broken windows, holes in the ceiling and dirty carpets.
"It's definitely not an environment that any human should have to stay in," said Troy Powell, the manager of the city's Code Enforcement Division.
There were 35 people living in the 12 apartments last week when city housing officials learned that Duke Energy had cut power to Georgetown Manor because the company leasing the units had failed to pay between $6,000 and $7,000 it owed the utility. 
Since then, some power has been restored and many tenants are living in a hotel with the help of the Greensboro Housing Coalition.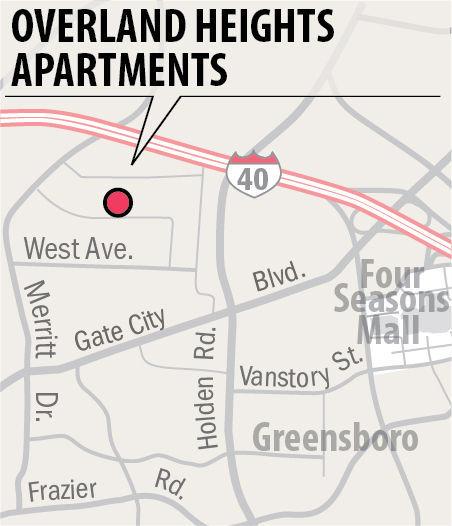 Now, city officials are faced with two challenges: making the 12 units inhabitable and untangling an alleged Medicaid scheme, which was revealed in conversations with Georgetown tenants in the aftermath of the power outage.
Brett Byerly, the executive director of the Greensboro Housing Coalition, said he realized that a number of tenants were living there conditionally under the umbrella of two local mental health agencies — Ready 4 Change and United Youth Care Services — and felt trapped by their circumstances.
According to Byerly, the agencies use a sophisticated system to earn profits from the Medicaid coverage of their clients. He said Ready 4 Change and United Youth Care Services contract with people who canvass places where the homeless congregate — such as Potter's House Community Kitchen — and vet potential clients to see if they're covered by Medicaid and have a substance-abuse issue.
The agencies provide housing in exchange for their homeless clients to attend treatment programs — and send Medicaid the bill.
Some people are willing to take illegal drugs just to get access to housing, Byerly said residents have told him.
Byerly explained that the mental health agencies contract with another group, which secures housing for program participants.
In this case, it's an organization called Daily Living Solutions. Little is known about the company other than it's listed as the primary tenant of Georgetown Manor. 
Daily Living Solutions leases the apartments from owner Fir Place Partners, represented by Sherry C. Cross of North Hollywood, Calif. 
Powell said that Daily Living Solutions owes nearly $29,000 in back rent to Fir Place Partners, which is seeking a court order to have the company removed as Georgetown Manor's tenant. Because Daily Living leases the apartments, Fir Place Partners must take the company to court to break the lease just as it would if the tenant were a person.
Since the situation became public last week, a half-dozen former clients of Ready 4 Change and United Youth Care Services have contacted the News & Record. They tell stories of poor living conditions in the housing provided by the agencies — primarily cheap hotels and apartments.
But because they're homeless, they're willing to stay and reluctant to complain. They have nowhere else to go.
"When push comes to shove and they can't get their Medicaid, they put them on the street," one former client said. 
A representative of Fir Place Partners, which owns Georgetown Manor, will have to appear at hearings before city inspectors in July. At that point, the company will be asked to provide a plan to repair and rehabilitate the apartments in up to 30 days.
Chris Wilson, the assistant city manager in charge of housing, said Thursday an investigation is underway.
"We are dead serious about things like this and it is not going to continue to happen anywhere," Wilson said.