News & Record reporters take a look at what's coming up in 2020 for everything from the arts scene and government, to education and sports. Here's what to expect in the new year:
Arts & entertainment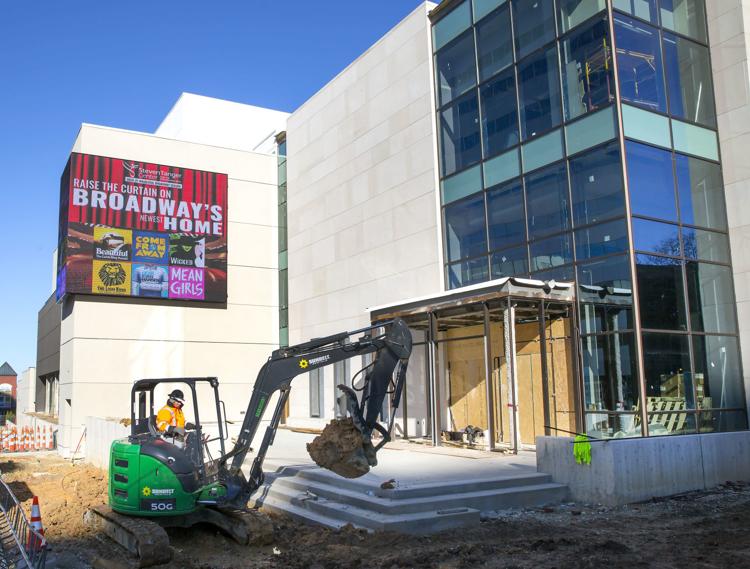 The biggest news is that, after more than eight years of active planning, the Steven Tanger Center for the Performing Arts is scheduled to open in March.
The exact opening date has not been announced. But events in the new downtown venue already have been set for March: comedian Jay Leno on March 22, actress Sally Field on March 24 and the Greensboro Symphony Orchestra on March 28.
They will help to launch a lineup of touring Broadway productions and concerts, the Guilford College Bryan Series of guest speakers, Greensboro Symphony Orchestra performances, a Greensboro Opera production, comedy shows and family entertainment.
April alone will bring "The Music of Queen," "Sesame Street Live," "Rain — A Tribute to the Beatles," Patti LaBelle, Matthew Morrison and the Greensboro Symphony Pops, Darci Lynne Farmer's "Fresh Out of the Box" tour and "The Bachelor Live on Stage."
The opening will mark the fruition of a planning process that began in 2012. That's when a community task force began tackling the issue of replacing War Memorial Auditorium with a performing arts center.
At one time, it was expected to open in 2017.
Now, crews continue to work on the 3,023-seat, 110,000-square-foot building with an exterior primarily of limestone, glass and stucco at North Elm and East Lindsay streets and Abe Brenner Place.
Seats are being installed. Substantial completion of construction is scheduled for Feb. 9, followed by several weeks of installing custom equipment — including two state-of-the-art sound systems, said Andrew Brown, public relations manager for the Greensboro Coliseum complex, which will run the venue.
The center is named for the CEO of Tanger Outlets, who pledged $7.5 million for the project.
It will cost $90 million — $85 million for the project itself and $5 million in bond-related financing costs — shared by the city of Greensboro and private donors.
No taxpayer money was used on construction, said Matt Brown, coliseum complex managing director. The city's portion will come from a combination of ticket fees, parking revenues and a tax on hotel rooms.
The venue already has sold more than 15,000 season seat memberships for the 2020-21 Broadway season.
The inaugural season opens May 26 with "Beautiful — The Carole King Musical." Other direct-from-New York premieres to the Triad are "Wicked," Disney's "The Lion King," "Dear Evan Hansen," "Come From Away" and "Mean Girls."
The response to the center's inaugural season lineup "has been phenomenal," Matt Brown said in an earlier news release. "To surpass 15,000 subscribers six months prior to our first Broadway show is an extraordinary accomplishment for a first-year venue."
Energy
Duke Energy's residential customers in the Greensboro area will learn in the coming months whether their electric bills are going up by about 7%. The North Carolina Utilities Commission will decide whether to grant the utility's request for a rate hike expected to increase the average customer's bill just more than $8 a month.
Increased costs of doing business cited by the Charlotte-based utility giant included cleaning up coal ash deposits, closing the basins where ash had been stored under water, expanding solar and other sources of renewable energy, and replacing coal-fired power production with natural gas.
Education
The year ahead is likely to be a crossroads for Guilford County Schools and its buildings.
County commissioners and school board members face a choice on whether to move forward with a $2 billion master plan developed by consultants and endorsed by Superintendent Sharon Contreras that includes rebuilding or renovating some buildings, closing others and providing safety upgrades to schools across the district. Voters could get a say too, if the county holds a referendum on a bond to pay for the project.
Expect to see a lot of new UNC System leaders in 2020.
Three campuses — East Carolina and Fayetteville State universities and UNC School of the Arts — have interim chancellors. UNC System President Bill Roper and UNC-Charlotte Chancellor Philip Dubois both announced in 2019 that they plan to leave their jobs June 30.
All five institutions have started searches for permanent leaders.
Higher ed and the state budget
All eyes in N.C. higher education will be focused on Raleigh in January, when the Legislature returns to session Jan. 14.
University and community college employees are hoping to get raises. Potential pay increases got caught up in the budget stalemate between Democratic Gov. Roy Cooper and the Republicans who control both houses of the legislature.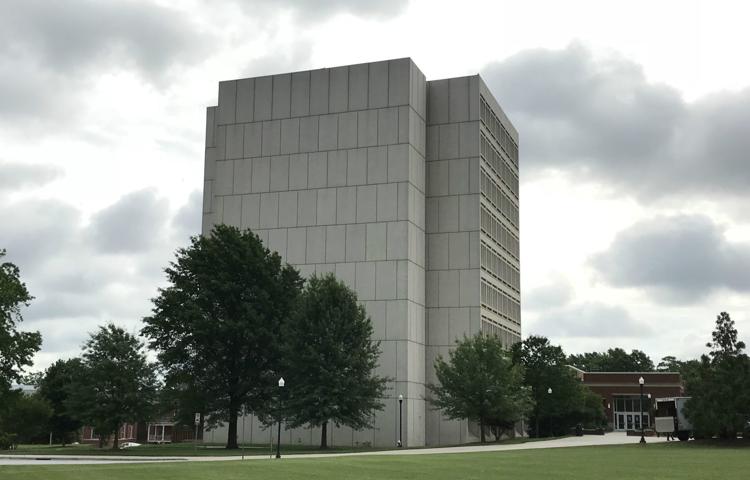 UNCG and N.C. A&T will be watching closely, too. The stalled budget plan includes the first $10 million installment toward an $84 million expansion and renovation of UNCG's crowded Jackson Library. The state budget proposal also contains $18.5 million for renovations of A&T's Carver Hall, an agriculture research and teaching facility, and $15 million over two years to hire more professors and set them up with research labs.
Government
"Budget" is the watch word for state legislators from Guilford County as they head back to Raleigh, where North Carolina government is hobbling along without the two-year spending plan that state representatives and senators ideally should have approved to take effect July 1.
Republican state Rep. Jon Hardister of Whitsett and Democratic state Rep. Pricey Harrison of Greensboro both say they're hopeful the two parties can bring about a resolution early this year. The budget has been held hostage to Medicaid expansion, which Democrats support and Republicans do not. State government has plinked along as the GOP-led General Assembly has passed "mini-budget" bills that provide money for some of the basics, and Gov. Roy Cooper, a Democrat, has signed them.
But one of the big "to do's" for the New Year is bringing an end to the impasse, which could come by way of a compromise or a vote overriding Cooper's earlier budget veto.
An artful compromise could bring Guilford County belated, but no less welcome benefits that include millions of dollars for a mental health center and a new Career and Technical Education school curriculum, pay raises for teachers and support personnel, new initiatives at both of Greensboro's state universities and more than $28 million in school construction money.
The Greensboro City Council said in the last quarter of 2019 that it has three major priorities in 2020 and has committed $1 million and the possibility of donating real estate to those projects. 
Solving the hard problems of crime, mental health and housing are the goals. 
Among the city's top priorities are: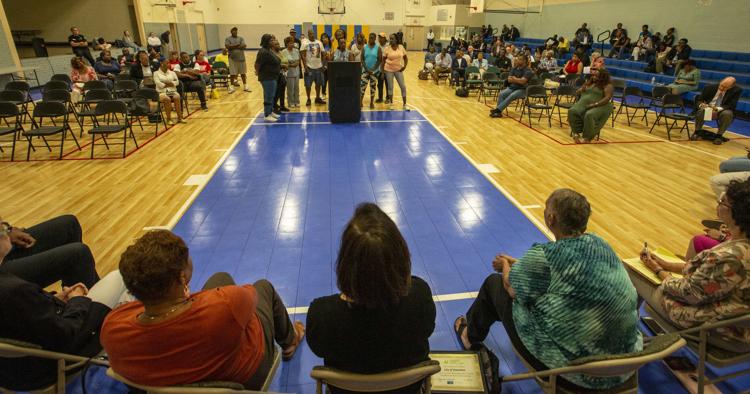 • Cure Violence: The council allocated $500,000 for a Chicago-based program that attempts to stop gun violence before it starts. Beginning sometime in 2020, the program will hire people to work in two neighborhoods in east Greensboro where a higher proportion of people have died from gun violence. Their strategies include mediating disputes among young residents, mentoring youth who might turn to violence and attempting to quell violent events before they can happen. 
• Forming the Behavioral Health Response Program: The program would create a team of mental-health professionals who would work 24/7 to be available for any city employee, including police, experiencing an issue with a person who appears to be mentally ill. The idea is to help any of the city's 3,100 workers, from library workers to city clerks, to deal with people who might be experiencing some kind of mental-health crisis. 
The program stems, in part, from an incident in 2018 when homeless man Marcus Smith was having a mental-health crisis and died after police tied his hands to his feet behind him. Advocates and some City Council members have said if a psychologist or other professional had been on the scene, their influence might have assisted police in handling Smith differently. 
• Supportive housing: This program, which is still in the discussion phase, would use a city-owned building, likely one that now houses the Recreation Department at Fourth and Maple streets, as the shell for scores of new apartments that would be located close to a variety of social services for residents. The idea is to enable people who would be homeless to overcome their personal problems with continuing support from those service agencies.
Council members and community agencies are already laying the groundwork for the program to begin sometime in 2020.
The city will pick a new police chief in 2020. Chief Wayne Scott announced in August he planned to retire Jan. 31. He has been chief since 2015 and with the department since 1991.
City staff and consultants from Developmental Associates met with residents to learn what they wanted in the next police chief. Some of their suggestions were used to help outline criteria for the job.
Nearly 40 people applied for the job. The applicants were a diverse group from across the country with 26 holding a deputy chief title or higher, according to Trey Davis, an assistant city manager. City officials told the Rhino Times that the list has been narrowed to two finalists.
No details were available Tuesday afternoon about the finalists or when a new chief would be named.
Davis had said earlier the city hopes to name a new chief ahead of Scott's Jan. 31 retirement to ensure a smooth transition.
It's a building year for Guilford County government with capital projects under way that include a behavioral health complex and a new animal shelter.
The Guilford County Board of Commissioners is partnering with Cone Health, state government and Sandhills Center on the $28 million facility in Greensboro's medical district. They broke ground in October.
And animal lovers can rejoice. After years of complaints about outdated and inefficient facilities, a new $14.8 million animal shelter also is planned on Guilford College Road in western Greensboro.
The commissioners tapped $30 million in voter approved bonds last year to help pay the county's share of such pending construction projects, which also include an Emergency Medical Services building off Business 85 and new offices for the sheriff's office downtown.
Meanwhile, big changes are afoot on the board. Board chairman Jeff Phillips and fellow Republican Hank Henning announced recently that they will not seek re-election in November, meaning that incumbents will not be on the ballot for two of four seats in 2020. Two current commissioners, Democrat Melvin "Skip" Alston and Republican Alan Branson, have filed to retain their seats.
Sports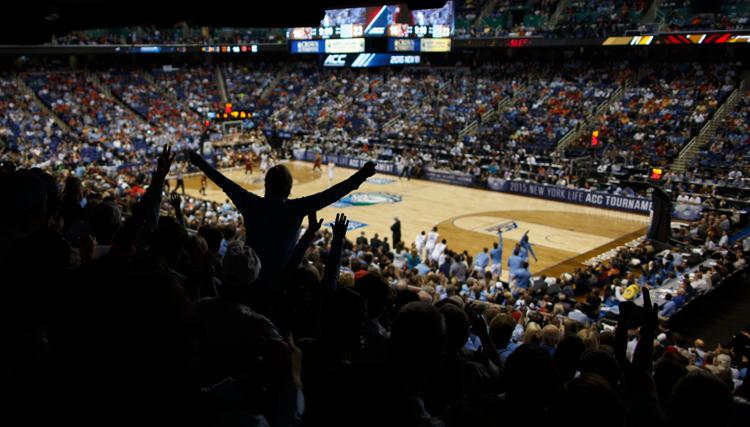 Several big events are on tap in 2020.
First up are the U.S. Figure Skating Championships, which return to the Greensboro Coliseum Jan. 20-26. This is the third time in 10 years Greensboro has hosted the championships, which were also held here in 2011 and 2015. Along with determining the U.S. champions, the event serves as the final step in determining the U.S. teams for several other events, including the World Figure Skating Championships and Winter Olympics.
March Madness also comes to Greensboro, which will host both the men's and women's ACC tournaments again for the first time since 2015. Women are up first, March 4-8, followed by the men's tournament March 10-14. The men's tournament was a springtime staple at the Greensboro Coliseum for years, with five of six tournaments played here between 2010 and 2015, including three straight from 2013 to 2015.
The men's tournament moves on to Washington in 2021 and Brooklyn in 2022.
Hoops madness continues with the NCAA men's tournament first and second rounds, March 20 and March 22.
And golfers seeking to make the PGA playoffs have one more chance to qualify in Greensboro Aug. 6-9 at the Wyndham Championship.
Tourism
Visitors to the Greensboro Science Center will see several new additions in 2020 with its ongoing expansion.
The Malayan tiger breeding center will welcome its first tiger early this year, a male from the Jacksonville (Fla.) Zoo. Zookeepers expect to acquire a female later on.
And the much-anticipated carousel, featuring hand-carved animals and characters reflecting the zoo's animals and the city's heritage, is anticipated to open by early spring, according to Bernie Mann, who's overseeing the project for The Rotary Club of Greensboro. The club raised about $3 million to pay for the carousel, which will be the largest in North Carolina.
Other exhibits opening this year include the Kiwanisaurus Tree House Adventure, with specialized treehouses and interactive adventure bridges, the Cole Family Butterfly House and Monarch Conservation Center and the Komodo dragon outdoor exhibit.
Transportation
The new year's big news in local travel has to be the Greensboro Urban Loop, with the next-to-last leg opening on the next-to-last day of 2019 and extending from Battleground Avenue to Lawndale Drive. Highway contractors already are working on the last leg of the six-lane expressway that, when complete, will make a 44-mile circuit around the city.
They aren't likely to complete that last section to U.S. 29 for about two years, but state Department of Transportation officials have said they hope to open a major chunk of it — from Lawndale to North Elm Street — by the end of 2020.