GREENSBORO — Scores of former clients of a troubled substance-abuse agency have been evicted from their apartments in the past month, overwhelming the city's safety net for the homeless and forcing families with children to move into motel rooms or sleep in cars.
"We're really at a crisis point," said City Councilwoman Michelle Kennedy, who is also executive director of the Interactive Resource Center, which assists the homeless.
The evictions come in the wake of a recent state report investigating the practices of United Youth Care Services, a Greensboro substance-abuse treatment agency. According to the report, United Youth Care Services illegally provided housing to clients enrolled in treatment classes in exchange for Medicaid payments.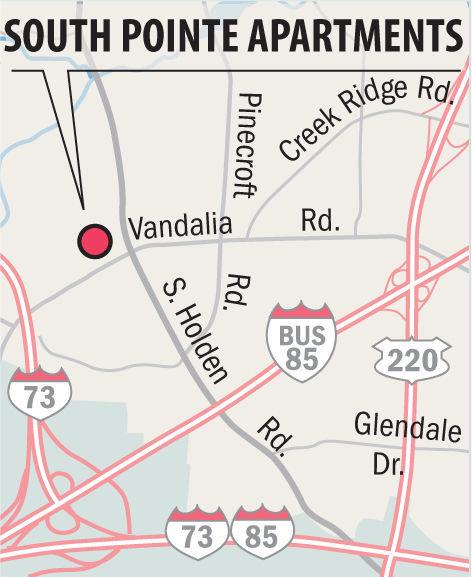 In a 60-page report, state investigators ordered the agency to separate itself from United Youth Care Foundation, a related group which was providing apartments and motel rooms to clients — many of whom had been homeless before they enrolled in the substance-abuse programs.  
State investigators concluded that United Youth Care Services was preying on people who otherwise had nowhere else to live, offering them housing on the condition they attended the agency's substance-abuse classes.
The agency was notified by mail on Sept. 12 that its license was in jeopardy of being revoked and it would have to pay a $6,000 fine.
United Youth Care Services continues to operate while it makes an appeal to the state, said the group's attorney, Knicole Emanuel.
Meanwhile, local housing advocates say scores of families — many with children — are being told by United Youth Care Foundation they can no longer live in the apartments or motel rooms they had received as part of their participation in the substance-abuse program. 
Tina Ogundiran, who is the director of Bridging the Gap Services of Greensboro, said Thursday she has registered 44 families who have recently become homeless — 38 of whom were living in housing provided by United Youth Care Foundation.
She said she knows of about 200 people who've been evicted. Many had been living in South Pointe Apartments on South Holden Road. After getting evicted, some were lucky enough to find a shelter. Others have gone to motels or are living in their cars.
"This is serious," Ogundiran said, "and nothing is getting done. I'm pleading with people for help. I can't take on anymore."
The Salvation Army and the Greensboro Housing Coalition are among the agencies that have been meeting as the tide of homeless people grows with each new eviction.
"We can't accommodate all of the people experiencing homelessness with our shelters even in the best of times," Kennedy said. "This just furthers that burden. This is going to be a situation where we're going to have to come up with some creative problem solving."
One woman who declined to be identified said she was locked out of her South Pointe apartment last week. She had been living there with three of her four children while she received treatment from United Youth Care Services.
The woman was homeless in Raleigh when she heard about the agency's housing program and moved to Greensboro about a year ago.
She said her son got into a fight with someone at the apartment complex and that was one reason given for her eviction.
"They padlocked my apartment," she said. "I didn't break any rules. If I'd have known I'd come from Raleigh to Greensboro to still be homeless I would've stayed there." 
Brett Byerly, executive director of the Greensboro Housing Coalition, said such stories are common. He said as of last week United Youth Care Foundation had filed 30 eviction notices with Guilford County magistrates and at least 10 of those resulted in evictions. 
Byerly said he suspects the agency will eventually find more ways to evict people. 
He said in an email "at this moment we do not have financial resources to pay to help these households relocate."