DURHAM — Joe Veasey is about to board an Amtrak train at the Durham station, heading to Burlington for the afternoon.
He says hello to the conductor, who returns the greeting, and shakes his hand before climbing the metal stairs into the rail car.
Veasey, a retired firefighter, doesn't have a suitcase or a backpack as do the rest of the travelers climbing onto the Piedmont, the name given to the regional service. He's not carrying anything.
On the train, he moves down the carpeted aisles, past the traditional seats where passengers are sprawled watching movies on their phones. He goes into the cafe car, where the conductors sit, so he can talk with them during the ride. He calls them his "train family."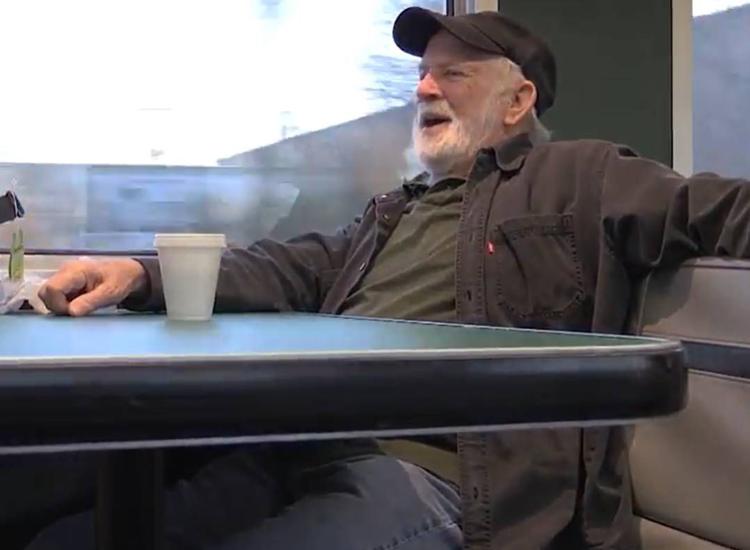 Veasey takes the 20-minute trip to Burlington once a week, spending about an hour there for lunch until the train chugs back to Durham.
"Sometimes I'll do a Charlotte trip, sometimes Rocky Mount," Veasey said. "It's just a hobby. Just something to do."
For Veasey, it might be just a hobby, but many North Carolinians are now riding trains for more efficient business and leisure travel.
Ridership growth
Amtrak saw a 30% increase in ridership between Raleigh and Charlotte in from 2018 to 2019, with a 17% increase in ridership to and from the Raleigh station alone, according to the N.C. Department of Transportation. (The DOT owns the Piedmont's rolling stock and is responsible for most of the operations; Amtrak crews operate the train.)
Veasey has witnessed the changing trends of railway ridership, riding for nothing but pure enjoyment for the past 10 years.
"I know several ladies that live in Cary," Veasey said. "They go to Burlington every day. There's a meteorologist who rides from Cary to Greensboro every day. So they use it for traveling. They use it like the average person uses a car."
Although Veasey says the trains are usually faster than traveling by car, many of the tracks Amtrak uses in North Carolina have been around since before the Civil War, leaving travelers stuck on slower freight rails.
Updates to the rails alone could lead to more options for reliable, high-speed service and, potentially, a more interconnected Amtrak system in the state and beyond.
But in December 2019, Amtrak pushed to refocus federal subsidies on the Northeastern corridor connecting Boston and Washington, its most profitable area, potentially ignoring or even stopping long-distance rail lines throughout metropolitan and rural areas of the Southeast that thousands of riders rely on.
"If I didn't have a car, I would be out of luck to go anywhere," said Sarah Urruti, a volunteer train host. "This would allow me to go visit."
Southeast corridor
In January, Virginia pledged to invest $3.7 billion in rail over the next 10 years that would expand into North Carolina as part of a Southeast rail corridor initiative. The plan includes newer trains and more frequent services across Virginia, connecting to the Northeastern corridor in Washington.
"They actually are acquiring some rail corridors, including a corridor from Richmond down to the North Carolina state line that will ultimately connect to Raleigh and our system," said Jason Orthner, the N.C. DOT's rail director.
But those updates could take up to 10 years, alongside several other projects.
"So our long-range plans have connections through the state, rail connections throughout the state as far east and south as Wilmington and as far west as Asheville." Orthner said. "Our state transportation improvement funds allow for rail services to compete for those transportation funds and as those projects come to bear, we'll see more and more across our state."
Orthner said those updates also have the potential to take thousands of cars off the highway, especially during congested periods.
"It can actually create a lot of economic development around them, which is what we're seeing here in Raleigh with the Raleigh Union Station," he said.
Orthner said smaller towns like Kannapolis have also seen a surge in economic activity since the installation of a train stop.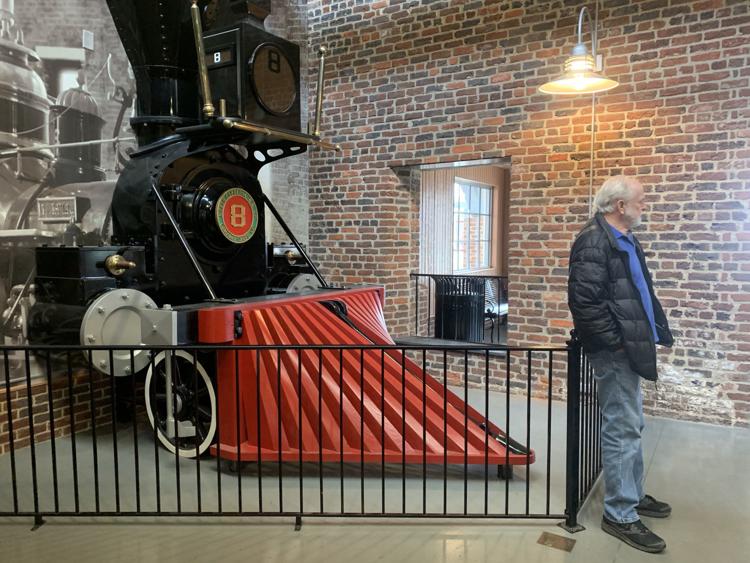 But for Veasey, it's not so much about needing to get from point A to point B more quickly. It's about having more opportunities to spend time with his Amtrak family, and hopefully, soon, his real family. His son lives in Wilmington.
"Wilmington would be ideal for me," he said. "It really would."