GREENSBORO — Another pillar fell Wednesday. 
Another piece of the city's business identity is history.
Just like Lorillard tobacco, which was broken up and sold.
Just like Dillard Paper, gone.
Jefferson-Pilot, acquired.
And Cone Denim will soon close its last Greensboro plant. 
The plant that put the jeans in "Jeansboro" will end its run on Dec. 31.
After 112 years of operation, International Textile Group announced Wednesday that its Cone Denim White Oak Plant will close, bringing pink slips for about 200 people and a void in the city's manufacturing tradition.
As millions of consumers wore jeans made at the plant, thousands of Greensboro workers raised families for more than a century on wages they earned at White Oak, building a culture and a corporate legacy that now survives only as a brand name in the city of its origin.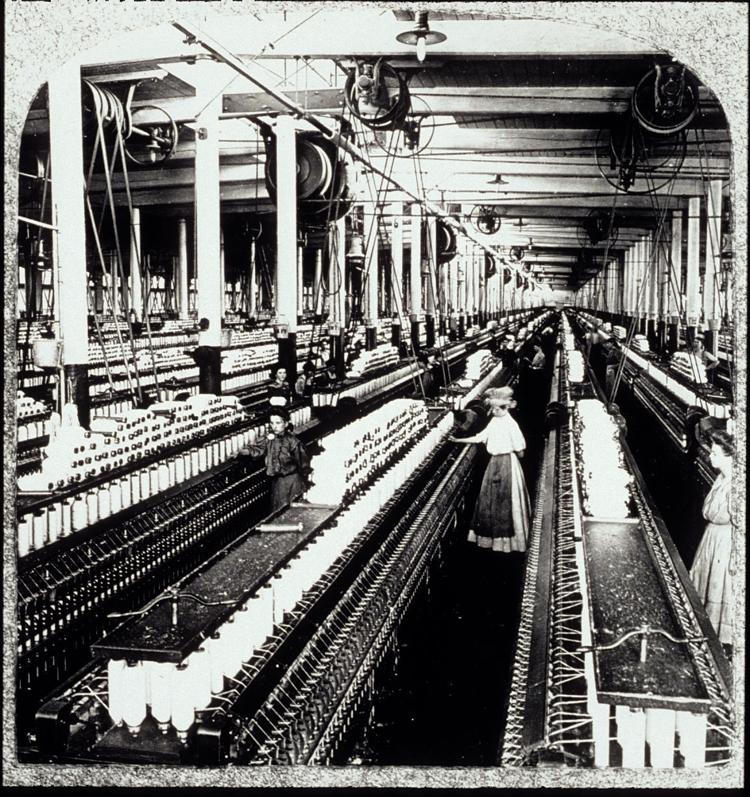 For the first time since the late 1800s, Greensboro workers will no longer make a product under the name Cone, one of the city's indelible founding families. 
White Oak, once the world's largest denim plant at 1.6 million square feet with 2,500 workers at its peak, has been hailed in recent years as an innovative survivor in an economy that has been brutal for the textile industry, using its vintage looms to make denim in small batches for high-fashion jeans. 
But the company said in a news release that "changes in market demand in recent years have significantly reduced order volume at the facility." The cost of operating a cavernous plant with a fraction of its peak production levels was too high, the company said.
"It's a gut punch, but not unexpected," Mayor Nancy Vaughan said.
Coincidentally, Vaughan was at an event Wednesday celebrating the revitalization of Revolution Mill, another Cone plant that closed in the 1980s and sat vacant for years.
That doesn't have to be the fate of White Oak.
"We'll have another empty mill, but when you look at the beautiful possibilities of things like this, you see what can be done," Vaughan said. 
Cone Denim is owned by California-based Platinum Equity, which bought Cone's parent, International Textile Group, in October 2016 for $99 million from a company controlled by U.S. Commerce Secretary Wilbur Ross. 
International Textile Group also owns Burlington, another storied name in Greensboro's textile history, and was listed as one of the top 25 manufacturing companies in the region by Triad Business Journal, with 600 workers as of 2016.
Brent Christensen, president and chief executive officer of the Greensboro Chamber of Commerce, wrote in an email that "while today's news is certainly a disappointing end to an era, we know that ITG, as a great corporate citizen, agonized over its decision to close the White Oak facility. Our workforce providers in the community will work tirelessly to find new opportunities for the employees affected by the shutdown, and the Chamber will do everything it can to assist in those efforts as well."
Christensen said the news underscores the "need to be aggressive and relentless" in recruiting new business to the region.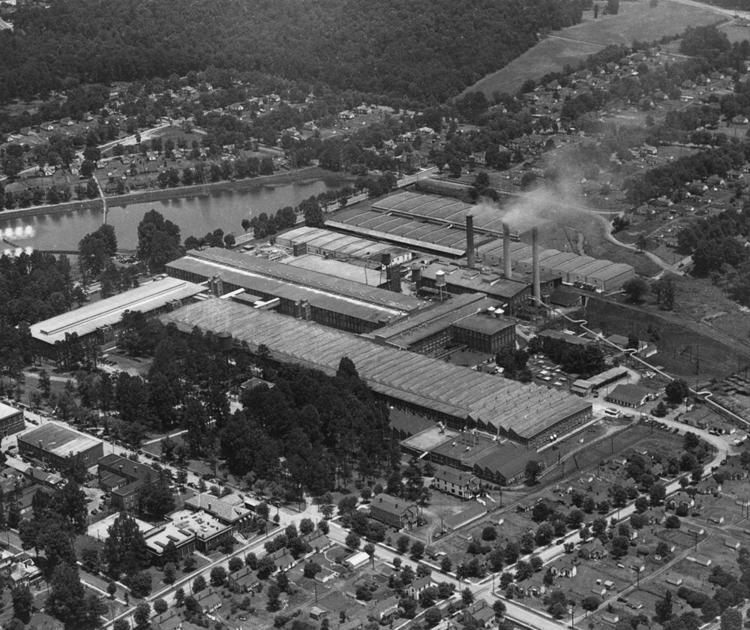 Cone Denim was founded in 1891 by brothers Moses and Ceasar Cone under the name Cone Mills. The White Oak Plant opened in 1905. 
The company began fighting cheap imports in the 1970s and later entered into a manufacturing agreement in Mexico.
It declared for protection under Chapter 11 of the U.S. Bankruptcy Code in 2003 and was bought by Ross in 2004.
NAFTA, the North American Free Trade Agreement, virtually destroyed the textile industry in the Piedmont Triad beginning around 1994, sending production to cheaper operations in Mexico. Subsequent trade deals would send production around the world to plants in Asia. 
The White Oak plant survived as Cone became a leading maker of vintage and innovative denim styles that have become a staple of the high-end and designer jeans market.
Greensboro-based Wrangler markets its 1947 Selvedge jeans with a nod toward the White Oak plant's 1920s looms and says they are "woven with artisanal craftsmanship."
Even before the textile crisis, Cone was good at making money from bad breaks while leaving its stamp on the industry.
In 1969, heavy rains flooded part of the plant and a warehouse, soaking more than three million yards of denim.  
Employees washed the cloth in a chemical solution which cleaned it but left streaks on the fabric.  
Cone used marketing to save the day, branding the blemished fabric as "pinto wash" denim, so named because of its streaks.
And the first bleached jeans were born.
Cone denim was part of the jacket and jeans outfits Ralph Lauren designed for the U.S. Olympics team in 2016.
At a celebration in 2016, company CEO Kenneth T. Kunberger said the plant was as much a part of the American fabric as apple pie and Chevrolet. 
"This plant is the mecca for true denim aficionados," he said. "This is an old panhead Harley. This is a '68 Mustang. The history and heritage of this building brings in people from all over the world."
But even the plant's corporate halo couldn't protect its workers from persistent layoffs, including 2008 and 2009 when the company laid off 250 people, drawing the workforce down to 300. 
In 2012, the City Council gave International Textile Group  $1 million worth of natural gas to help the company keep workers at White Oak.
In the end, White Oak was but one of more than 500 denim mills worldwide.
Just another denim operation that didn't last. 
Another piece of Greensboro's legacy soon to be a memory.