Looking back: Sheriff BJ Barnes
Barnes reflects on more than two decades of service as Guilford County's sheriff
GREENSBORO — BJ Barnes sat at his dark wooden desk, a cardboard box leaning against the side, knowing that over the next week he would have to remove from his walls and shelves 24 years of memories collected in his six terms as Guilford County sheriff.
A framed photo of Barnes with a smiling, soon-to-be President Donald Trump.
A paper target filled with bullet holes shot by Barnes, Lt. Col. Oliver North and the disgraced but beloved Davidson County Sheriff Gerald Hege.
A miniature billboard promoting a $114 million jail bond with the slogan: "Our house or your house."
It's like a museum for the career of the county's longest-serving sheriff, the only sheriff many have known.
And he's not going quietly.
Barnes, a Republican, blames the Democratic wave, thousands of uninformed college students who voted in Guilford County and a growing urban core of voters who elected his Democratic opponent, Danny Rogers, the first black sheriff in the county's history.
When he saw the early voting turnout, "I knew I was in trouble," said Barnes, 67. "I won every surrounding precinct. I won some in Greensboro and some in High Point, but the inner city is what beat me."
His election-night Facebook post hinted at the bitterness he feels toward his opponent.
"…I'm just sorry you have to live with what you are left with. If he has any sense he will listen to the best officers in law enforcement," Barnes wrote. "But I'm afraid history shows that probably will not be the case."
• • •
The transition between the two administrations has been rife with tension.
Barnes said he had to shut down his social media accounts because of threats and vitriol from Rogers' supporters.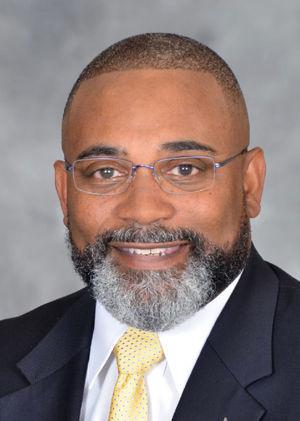 Barnes sent an email to county officials wishing them well as they transitioned to a new administration. The email was forwarded to Rogers, who took the email as a personal attack.
In the email, Barnes said: "I wish things were different but I know the professionals you are will carry thru these trying times. Always remember, your leader and your uniform do not define you, you define who you are and what others think of you."
The intensity grew when Rogers sent letters last week to more than two dozen of Barnes' employees telling them their services would no longer be needed after Monday, when Rogers takes office.
Barnes called the move political and personal.
Rogers said it was neither and that he vetted each employee to determine who would be best at bringing forth his vision.
After Barnes fought his way into the position, he had to make similar decisions.
However, he said, he cut just two employees of the former administration when he took over in 1994. ​
• • •
Barnes spent three elections, beginning in 1988, trying to defeat former sheriffs Jim Proffitt and Walter "Sticky" Burch for his chance to lead the county's law enforcement.
In 1994, Barnes defeated Burch with 53 percent of the vote, making him the first Republican sheriff in nearly 30 years.
Barnes faced dilapidated and crowded jail cells and a county board that wanted to keep a tight budget despite what he felt were obvious needs within Guilford County's justice system.
"Sticky gave me the greatest compliment the other day," Barnes said. "He said, 'BJ you're the best sheriff this county has ever had.'"
Barnes said he reminded the 100-year-old Burch that he, too, was once sheriff.
"He said, 'I did some good things, you improved on them,'" Barnes said.
Ten local law enforcement agencies are banding together to form a regional forensic crime lab in Greensboro.
In his 24-year tenure, Barnes convinced the commissioners to build a larger, modern jail downtown to replace the old one and to give him the now-closed prison farm in Gibsonville. When they wouldn't pay for something, he said, he got innovative about finding his own path.
When Barnes felt the State Crime Lab was moving too slowly, he brought in his own RapidDNA machine to help with forensics.
When his staff wanted to track missing persons or suspects from the skies, he told them to find someone to give them an airplane.
They did.
When he wanted a new jail, he raised money to buy ads and billboards to tell the public why it was important.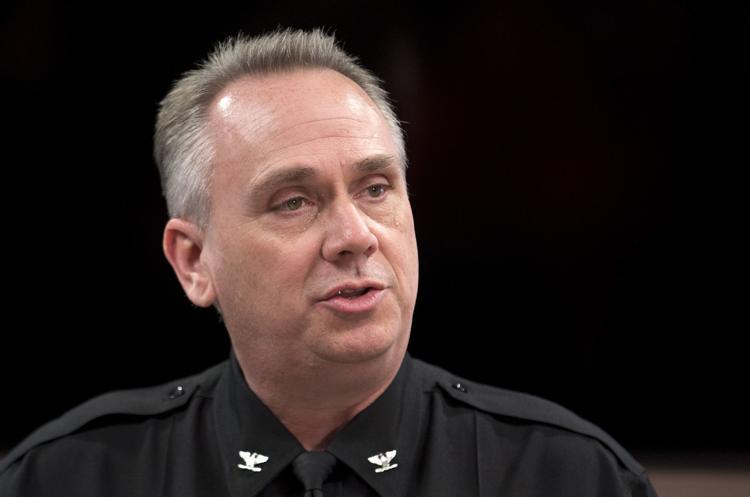 "My experience with Sheriff Barnes has always been positive," said Greensboro Police Chief Wayne Scott. "He's done a lot of progressive things for this industry."
That's what Barnes is most known for — knowing what he wants and finding ways to get it even if that seems impossible to others.
• • •
That mentality started when he was a kid.
As a second-grader, he played marbles with friends in his High Point schoolyard. He had a shooter he especially liked, a blue and yellow cat's eye marble.
But a fifth-grader named Larry, the school bully, had a talent for stealing marbles, Barnes said. Larry would walk barefoot across the ring where kids were shooting marbles, picking them up with his toes as he walked.
One day, Larry picked up Barnes' prized shooter.
"I kicked him in the shin, and he dropped the marble, which I scooped up," Barnes said.
"He was in my face then and said, 'I'm going to beat your butt.'"
After school that day, Barnes and Larry tangled in the schoolyard again. This time, Barnes removed his own shoe and beat the bigger kid with it until the principal "pulled him off" Larry.
Barnes also learned that day that, whether you're right or wrong, you may be held accountable for the way you enforce the law. Both children got a paddling from the principal.
Barnes' mother would later tell him he did the right thing, but she didn't approve of his fighting and told him never to do it again.
His mother was single at the time but would soon marry.
After moving to Texas and back with his Navy officer stepfather, Barnes graduated from Ragsdale High School and headed to Davidson County Community College.
But when he was 19, he decided to enlist in the Marines to get the jump on the draft during the Vietnam era.
It was 1970, and he learned what humility was all about. Barnes tells of a violent encounter with a barrel-chested drill sergeant on his first night of basic training at Parris Island, S.C.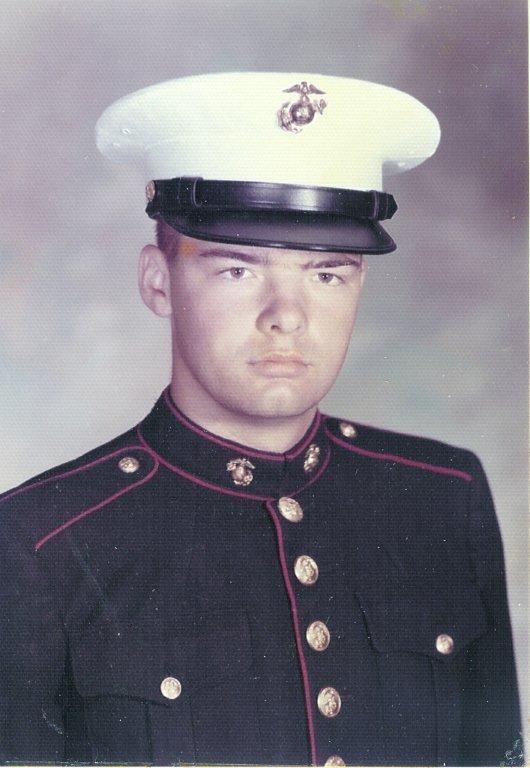 After a long bus trip from High Point to the training center with fellow recruits, Barnes, tall and stocky, found himself standing on a pair of yellow footprints painted on the pavement outside the compound.
As recruits lined up, Barnes stood at attention.
A screaming drill instructor stopped in front of him and said, "'Son, how tall are you?"
"I said, '6 foot 7, sir.'
"He said, 'How much do you weigh?' I said 275 pounds. He hit me and bent me over double. I am sucking air. I cannot breathe. I got my breath. Finally I stood up.
"He said, 'Now, how tall are you?'
And the same thing happened.
A third time he said, "How tall are you?"
"And I said, '5 foot 2.'
"And he said 'How much do you weigh?'
"I said '135 pounds.'
"And he said, 'Don't you ever forget nobody's ever bigger than me in my Marine Corps.' Lesson learned. That was my introduction into the Marine Corps, and, to be honest with you, I was questioning why I was there."
Barnes stayed for his two-year tour and eventually became a military police officer.
When he was discharged in 1972, Barnes knew he wanted to go into law enforcement. He applied for jobs at the High Point Police Department and Guilford County Sheriff's Office, where he was eventually hired.
It was then that he chose "BJ," a nickname he earned on the high school football team, as his professional name. BJ stands for Barnes Jr., replacing his formal name, Eschol Edward Barnes Jr., and the nickname "Junior" that his family called him.
• • •
As a law enforcement officer, Barnes lived in the shadows.
For years as a deputy sheriff in the 1970s, Barnes worked undercover as a vice and narcotics detective. Deep undercover, with long hair and a reputation as a tough guy.
During that time, he worked with Terry S. Johnson, now sheriff of neighboring Alamance County, who was with the State Bureau of Investigation.
"When I was an SBI agent, I worked side by side in drug campaigns and criminal cases," Johnson said. "I don't know a man who has more integrity than Sheriff Barnes or cares about the citizens of Guilford County. ... I know where his heart is and the only losers in that election is the people of Guilford County."
While undercover, Barnes busted up a large drug ring that operated in Forsyth County. Barnes allowed himself to be rounded up and arrested with the drug dealers. Every warrant had the name "BJ Barnes" listed as a witness. But nobody knew who that was.
Barnes entered the courtroom with the drug suspects, and when the doors closed, he said, a deputy sheriff appeared at each door, shotgun in hand.
When the bailiff called out for witness Barnes on the first case, he remained seated. The second time the bailiff called out, Barnes rose and walked forward.
"You could have heard a pin drop," he said.
On the stand, Barnes identified himself as a detective for the Guilford County Sheriff's Office.
"Everybody pled guilty," he said.
At one time, Barnes said, he considered law school, but the money just wasn't there.
He loved his work but vowed that he would never work for a sheriff he didn't respect.
He had such high regard for Sheriff Paul Gibson that he joined Gibson's campaign against challenger Jim Proffitt.
When Proffitt won in 1982, Barnes felt it was time to move on.
So Barnes became a Guilford County magistrate for a time, then a bank fraud investigator. But he always wanted to get back into public law enforcement.
• • •
Barnes decided to run for sheriff in 1986. He lost to the Democratic challenger Burch. Barnes ran — and lost — again in 1990.
In his third attempt in 1994, Barnes beat Burch.
After years as a deputy sheriff, Barnes wanted to lead his deputies and take a role in major operations.
It didn't take long for that to happen, said his wife, Dena Barnes, the mayor pro-tem of Summerfield.
Not long after BJ Barnes was sworn in, a call came on a Saturday night close to Christmas. A man was barricaded in a house on the eastern side of the county, far from Barnes' Summerfield home.
Barnes told his wife he didn't need to go, but she knew better.
"You're going, aren't you?" she said a short time later.
The sheriff said, "Yeah, I think I'll ride over there."
When Barnes arrived, his deputies told him they didn't have anybody who could communicate with the armed man inside; would the sheriff mind inching up and finding a way to talk to him?
Barnes crawled toward the house with no bullet-proof vest.
"As I'm crawling on my hands and knees up to the house getting what cover I could, I'm thinking, 'This is stupid, you don't have a vest, dummy.' I got up on the porch of the house, and I peep in the door, and I see the guy on the couch, and I see the gun beside him, and I see all the liquor and beer bottles around. And I see that there is a light over my head, which I immediately took my gun and broke, so I was in darkness.
"I peeked in to see if he moved, and he didn't move and I started realizing this fool is passed out," Barnes said. Deputies went in and arrested the man without incident.
• • •
Barnes, who had worked on several campaigns for governor during his years outside of law enforcement, knew just the person to call to get a vest — Lt. Col. Oliver North. North, who had worked for the Reagan administration, was famous for his role in the Iran-Contra scandal in which proceeds from arms sold to Iran were diverted to help fund the anti-Communist Contra rebels in Nicaragua, which was prohibited by law.
He became a conservative hero who had been charged with crimes but saw those charges dropped and the convictions reversed on appeal.
By the '90s, North was in the bullet-proof vest business. Barnes ordered a vest, extra long, of course.
Barnes remains friends with North, who has become a conservative TV commentator and, more noteworthy, the president of the National Rifle Association. Barnes introduced North as the speaker at a November meeting in Greensboro of the Jesse Helms Center Foundation.
Barnes has a photo of himself with the late U.S. Sen. Helms, a leading conservative during his decades of service.
The sheriff had a way of ingratiating himself, of helping and of becoming friendly with presidents, politicians and celebrities.
It was Barnes who took the podium and helped build up enthusiasm for candidate Donald Trump at the two rallies he held here during the 2016 presidential campaign.
And it was Barnes who, without knowing it, helped Trump earn the support of many Guilford County Republicans at a private event months before he officially declared his candidacy.
That was in the days when Trump traveled with a lone, former New York police officer for security. The local Republican Party asked Barnes to provide security for Trump, who was coming to town to speak at a Republican dinner.
Barnes told them they'd have to pay for off-duty officers like everyone else. He eventually worked out a deal to offer two volunteer deputy sheriffs if they were fed dinner and allowed back stage for photos with Trump.
But Barnes tagged along with the two deputies and a local Republican to pick up Trump at the airport.
Trump won over Barnes that night. He rode to the Koury Convention Center in Barnes' truck, and on the way, Trump quizzed him about North Carolina, Guilford County and the people he would be meeting at that night's dinner. When Trump gave his speech, Barnes said, he spoke off the cuff and used many of the tips that Barnes had given him.
"He went over everything we went over. Did not miss a thing," Barnes said.
Barnes was star-struck when he met Charlton Heston, the actor who had appeared as Moses in "The Ten Commandments" and as the title character in "Ben-Hur."
Heston came to town in 1998, also as the president of the NRA, to campaign for Republican U.S. Sen. Lauch Faircloth.
And Barnes volunteered to serve as his security detail during his three-day stay.
Heston asked if there was anything he could do for the sheriff, and Barnes asked him to do a radio commercial for the campaign.
The acclaimed actor did his part that day, and Barnes won re-election that fall.
• • •
Barnes has faced skeptical county commissioners more than once.
Commissioner Melvin "Skip" Alston, a Democrat, remembers when Barnes first came to the board asking for more money to add deputies to his staff.
Barnes was asking for a budget increase while commissioners were trying to hold the line on property taxes.
"He wanted to hire more staff, more patrol officers and we tried to get him to justify that rather than give him a blank check," Alston said.
Barnes pushed every year for money to increase his staff, Alston said, which would have required a tax increase.
Alston especially pushed back on Barnes' request for a new jail. Alston wanted more money for drug rehabilitation programs, innovative programs that keep non-violent offenders out of jail and programs in general that discourage incarceration.
"BJ won that battle by putting up billboards. I knew at that point, (with) that fear tactic, people would say 'We need that jail; I don't want them at our house,'" Alston said.
He said he pushed Barnes to hire more African-American patrol officers. Alston said during his days on the Board of Commissioners in the 1990s he would challenge Barnes on the fact that the majority of patrol deputies were white while the majority of jail deputies were black.
"Every time I pushed him on it, he said 'They don't want to do it,' and I just couldn't buy that," Alston said. "BJ did a good job, but overall, I would say he was a good sheriff with those things taken into consideration."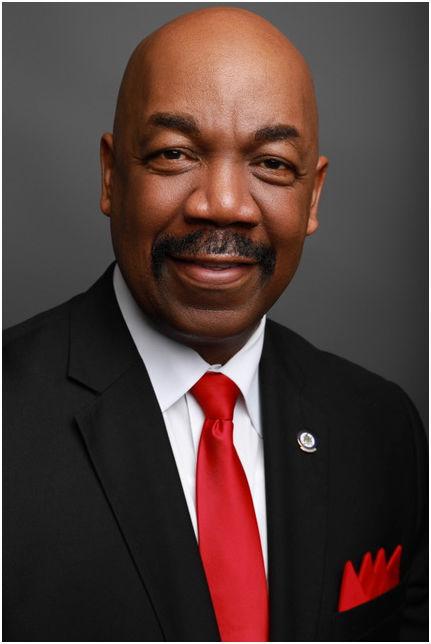 Alston said he believes Rogers will bring positive changes to the department. "I think Danny's doing a good job of building his team," Alston said.
• • •
Barnes has always been ready to listen to almost anybody with a problem, says his wife, his daughter Stephanie and many others who have come to him for help.
As his reputation grew in the Republican Party, aspiring politicians sought Barnes' counsel.
One of them was the Rev. Mark Walker in 2013, 20 months before the next Congressional election.
"BJ Barnes has been the go-to person for Democrats and Republicans alike," said Walker, now the U.S. representative for the 6th District, which includes part of Guilford County.
Barnes is one of the few people Walker has met who "transcend the political bias simply based on their integrity and merit," Walker said.
Over the years, Walker and others have called Barnes the most powerful Republican in Guilford County.
But his reach stretched across the aisle.
After his first election, Barnes asked then-Judge Doug Albright, a Democrat and fan of Burch, to swear him in. Albright was unsure of Barnes at first, but Barnes' tenure changed his mind.
"I think that Sheriff Barnes has the right to ride away and hold his head high as he leaves the sheriff's office after all these years," Albright said. "He leaves with no tarnish or scandal, no taint of corruption and no stain of dishonor. He did the best he knew how to do."
Albright swore Barnes in after every election.
Outgoing Democratic District Attorney Doug Henderson said he and Barnes did not always agree but Barnes ran a good, progressive operation with good employees.
"I couldn't say anything bad about BJ, only good," Henderson said. "He's a good and decent human being."
• • •
With more than 600 employees and a 24-hour operation to oversee, Barnes could not always be with his family. But when he was there, say wife, Dena and daughter Stephanie, he was fully present — and a big presence.
"He was sheriff for so long, it became normal," Stephanie Barnes said. "He's an amazing man."
She was apprehensive at first, she said. "I knew it was a dangerous job."
But, she said, "the one thing that stands out, every time I'd go out to lunch with him or out to eat, there wasn't one instance of 15 people not coming up to him and shaking his hand."
"As a child, I was daddy's little girl and he was my Superman. Every year, I would try to get him something with Superman cause that's who he was to me," Stephanie Barnes said.
Dena Barnes, his wife of 35 years, said Barnes is proud of what he's done as sheriff, but the election laid him a little low.
"Everybody asks me how he's doing and I just say, 'He's getting by,'" she said. "He's just concentrating on whatever he can to make it best for his people."
Barnes said once he retires, he will work with lawmakers on legislation requiring sheriff's candidates to meet certain criteria. Then he'll decide where his career will take him next. 
Regardless, he said Guilford County hasn't seen the last of him. 
Contact Richard M. Barron at 336-373-7371 and follow @BarronBizNR on Twitter and Danielle Battaglia at 336-373-4476 and follow @dbattagliaNR on Twitter.