Forsyth Technical Community College has a new logo and a new look.
The college introduced its new colors and a new tagline Thursday at mid-day and afternoon drive-thru events on its main campus in Winston-Salem.
Here's a glance at the college's new look:
The new logo: It's a shield formed from the letters F (for "Forsyth") and T (for "Tech"). Near the center of the shield is a star, which the college said in a news release "represents the college's students who are the center of Forsyth Tech." The logo also includes the school's full name, which is to the right of the shield. The old logo, now retired, is a black rectangle with the words "Forsyth Tech" atop a blue box that says "Community College."
The new colors: Forsyth Tech has replaced royal blue and black with two other blues — a dark cerulean and teal.
The new tagline: "A place of promise." This is the first time in several years that the college has used a tagline.
The process: The new logo and related elements are part of a branding campaign, launched soon after new President Janet Spriggs arrived at the college in early 2019, to market itself to prospective students and the larger Forsyth County community. The college said it surveyed 1,600 people — current and potential students, community members, college employees and others — to help the college identify its strengths and decide what it wants to become.
The big reveal: The college showed off its new logo Thursday at two drive-thru events at its main campus on Silas Creek Parkway. The college gave away T-shirts, bottled water and other items with the new logo on it. It also collected canned and non-perishable food for Second Harvest Food Bank. Some college employees picked up new name tags and business cards.
They said it: "Forsyth Tech is a place of promise," Spriggs said in a statement put out by the college. "It's a bold statement, yet we are ready to make bold and brave statements for our students and for the communities we serve. It's called our 'tagline' but it is so much more than that — it represents who and what we are. It is our promise to the communities we serve. Of course, a promise is only worth something if you actually keep it, and we pledge to keep them all."
What's next: The new logo, colors and tagline will show up on the college's soon-to-be-redesigned website (www.forsythtech.edu) in the fall. Forsyth Tech also plans to introduce a new mascot during the fall semester.
Forsyth Tech logo Janet Spriggs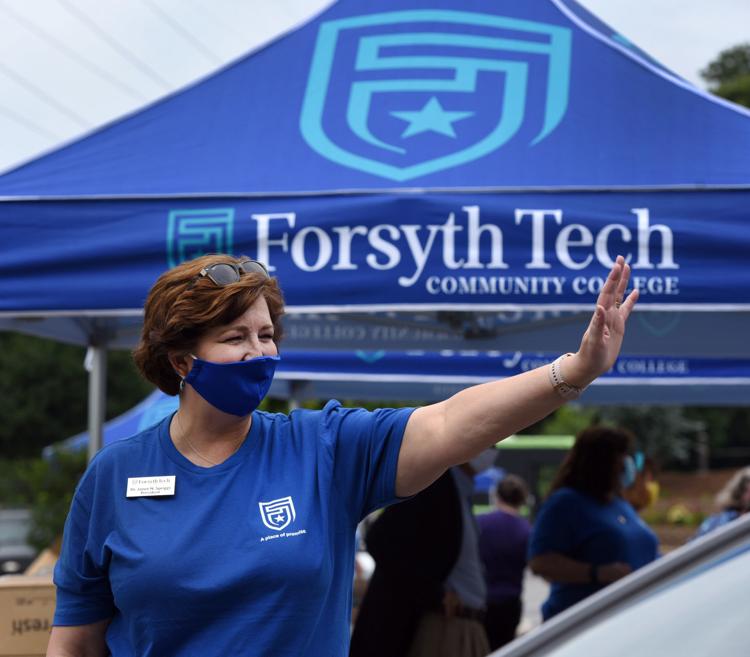 Forsyth Tech logo employee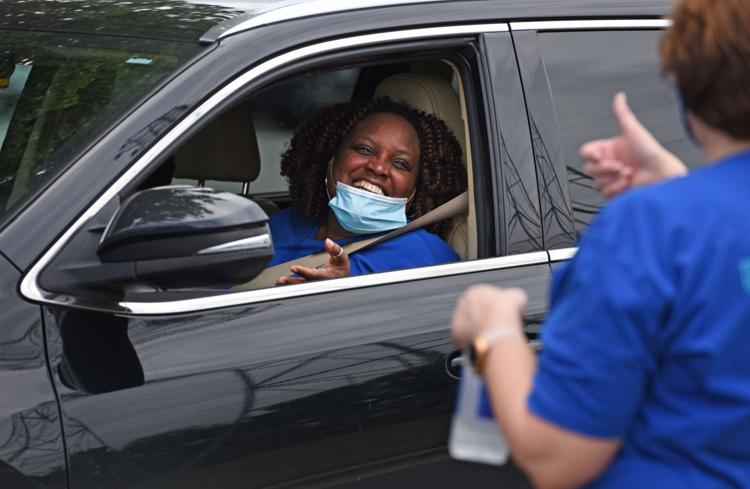 Forsyth Tech logo banners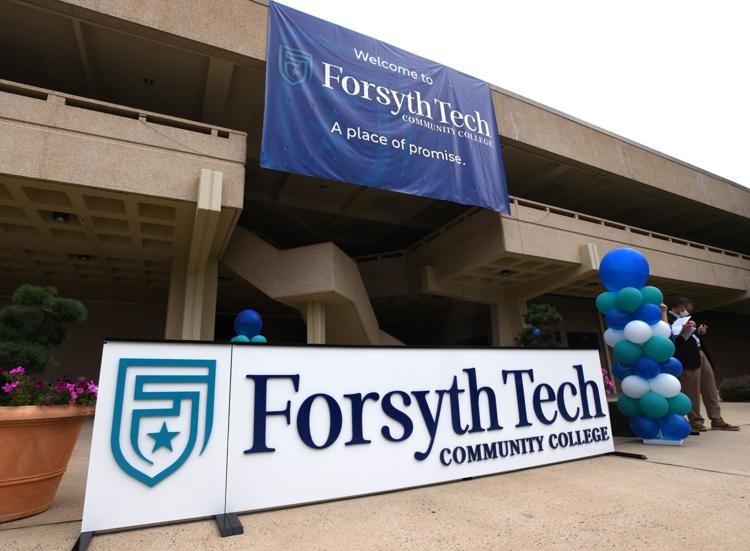 Forsyth Tech logo employee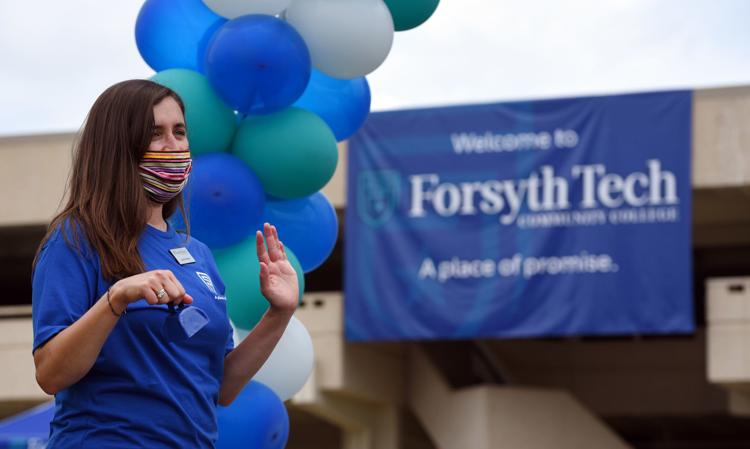 Forsyth Tech logo employee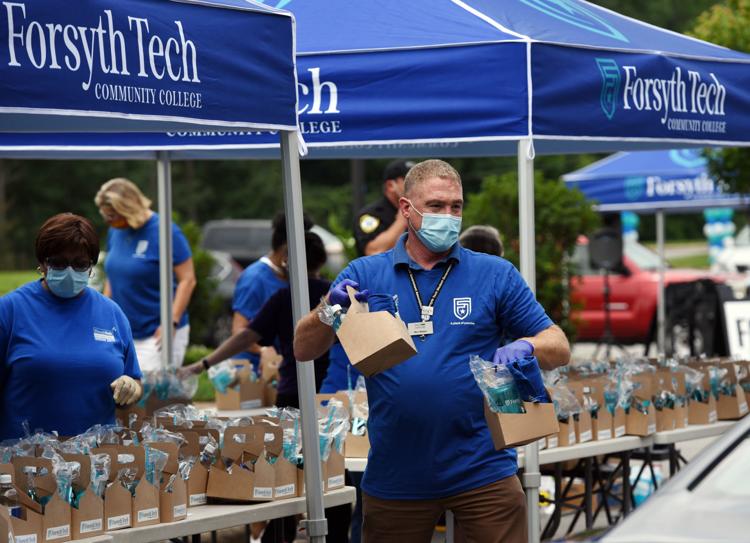 Forsyth Tech logo Janet Spriggs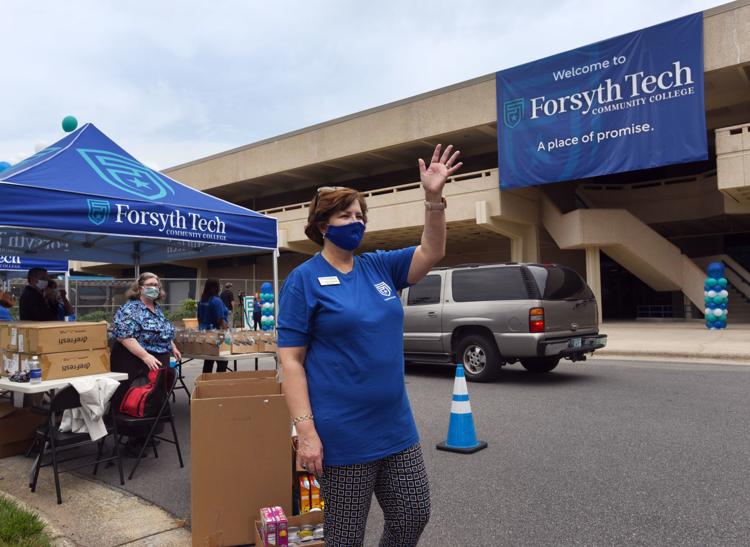 Forsyth Tech logo T-shirts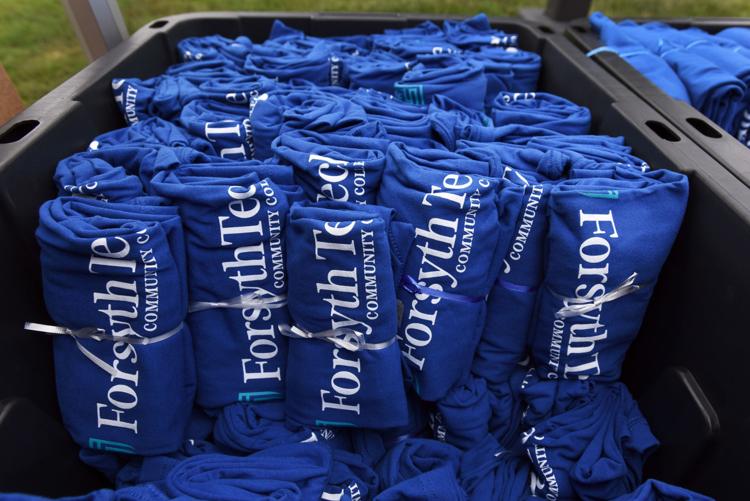 Forsyth Tech logo line of cars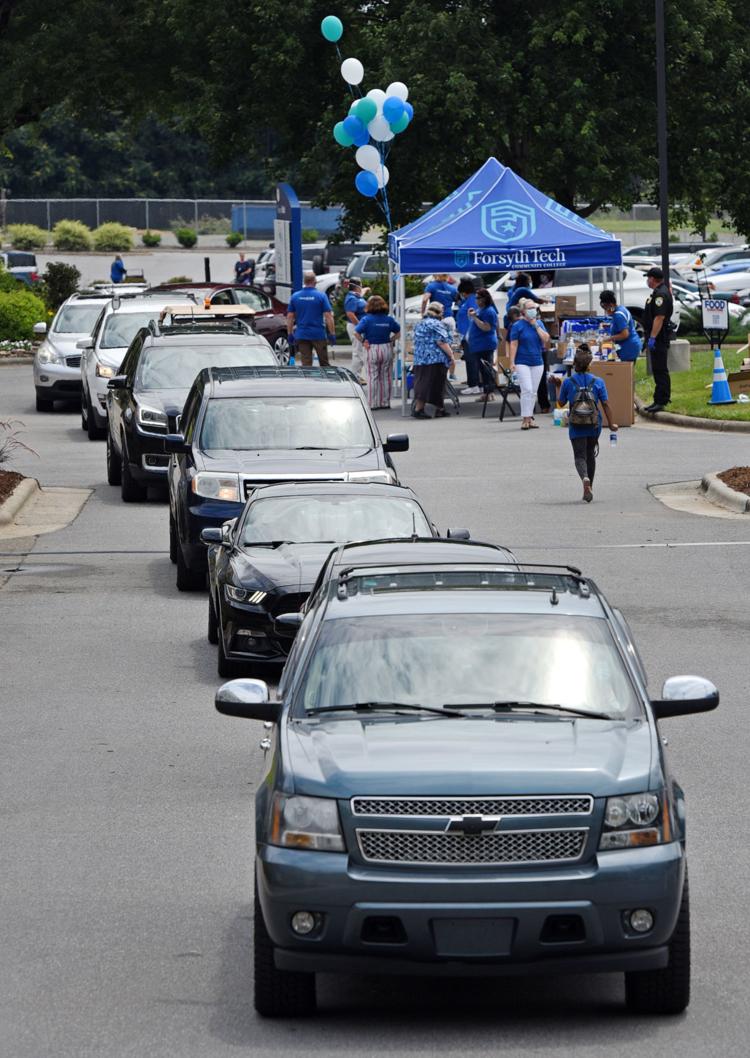 Forsyth Tech logo food drive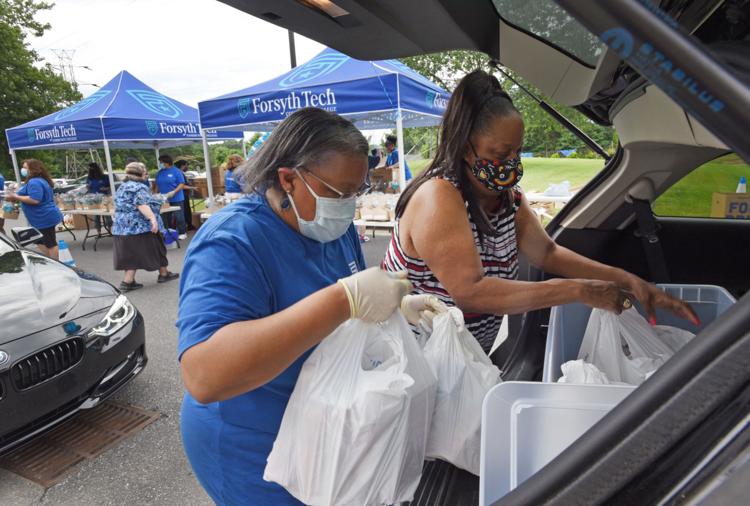 Forsyth Tech logo merch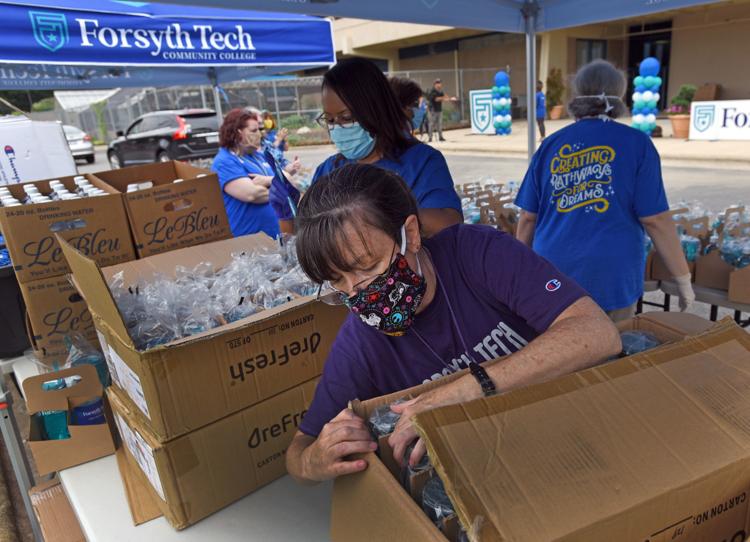 Forsyth Tech logo 2020 no tagline