Each summer, teenagers trade in books and pencils for name tags and uniforms, classrooms for fast food kitchens and desks for lifeguard chairs.
This year, though, COVID-19 threw a wrench into that annual ritual, and many students struggle to find work amid the pandemic.
Teen employment typically peaks this time of year, a trend the Bureau of Labor Statistics calls "summer spikes." But this year, the unemployment rate for workers ages 16 to 19 increased from 14.3% in March to 32% in April. It dropped slightly to 30% in May.
"The latest 'Employment Situation' release shows that teen unemployment has hit an all-time high," said economist Robin Hildick Sr., a spokesman for the Bureau of Labor Statistics. "Historical data shows that unemployment in the 16-19 year-old group has not gone above 30 percent before in the 72 years the data have been published."
Maura Toole, 17, has experienced that reality firsthand. She typically works summers at a theater camp for elementary-aged kids, but it, like many camps, shut down this year.
"I have been looking for a job for about a month and have applied at a couple of places, largely grocery stores, but have not heard anything back," Toole said. "I assume this is because of an oversaturation of people looking for jobs right now, as so many people are out of work."
Even for the teens who have managed to land jobs, this summer feels very different from the rest.
Some students, clamoring to get out of the house, were eager to start working as non-essential businesses began to reopen. Others have struggled with weighing the benefits of a summer job against the potential health risks that it entails. Some joined the ranks of essential workers, while others found less traditional ways of making money.
These teens know that their jobs are the kick-off to one of the weirdest summers of their lives.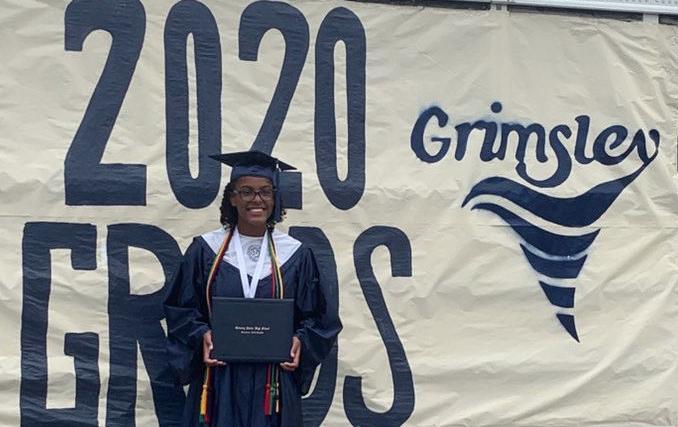 Omega Pinnix
Omega Pinnix has been in or around a pool seemingly all her life. A competitive swimmer since the age of 5, the recent Grimsley High School graduate will be swimming for the University of Illinois at Chicago Flames this winter. Last year, she started as a lifeguard at Alamance Country Club. At this point, being in the water is second nature to her. She's never felt a reason to be wary of the pool. That is, until now.
"It does make me nervous that I maybe have to get in close contact with someone who could possibly be carrying (COVID-19) and not know they have it."
When pools opened up weeks later than usual, lifeguards found themselves not only having to worry about the dangers of the water, but also the potential danger of the pool-goers themselves. For Alamance Country Club, that meant more rigorous cleanings of the pool deck and limiting the number of occupants to half-capacity. Only 23 patrons are allowed in the pool at one time.
Pinnix is working nearly every day now. She says she's being cautious, but trying to stay level-headed.
"With the health crisis going on I am a little (nervous) because I tend to get in more contact with people, but I'm not as nervous as I could be."
Pinnix will be spending a lot of time at the pool this summer, just not in the way she had hoped. She's especially bummed about the compromised swim season.
"It feels weird not seeing the same people everyday. They're some of my closest friends and I feel isolated from them."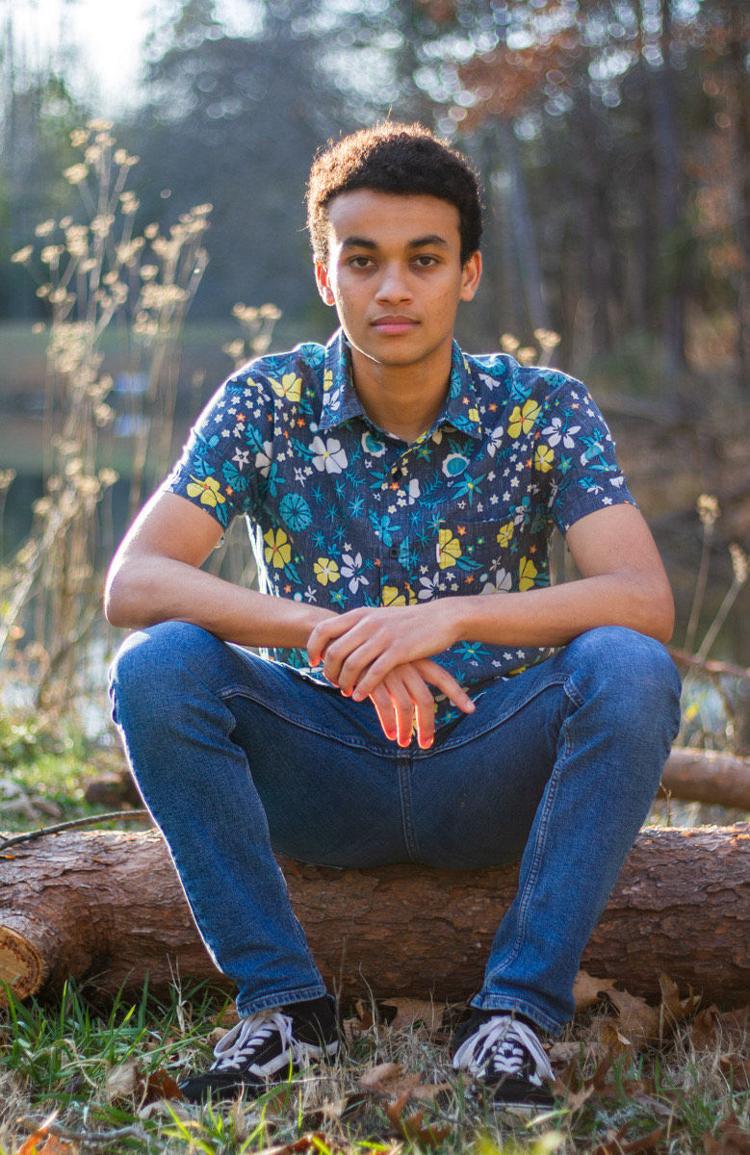 Yasseen El Abdellaoui
Take a visit to Sarah's Kabob Shop, and you might find Yasseen El Abdellaoui doing any number of jobs for the restaurant, which specializes in Mediterranean and Middle Eastern comfort food. He works the register, does meal-prep, and answers the phone.
El Abdellaoui, 18, started looking for a job before the summer of last year, wanting to save money before college. He started at Sarah's that April, but he was no stranger to the restaurant.
"It used to be my favorite place to eat," he remarks. "But now it's just alright because I work there."
He's now been at the restaurant for over a year, taking on about four shifts a week and working around his soccer season with Southwest Guilford High School. Next year, he'll start at UNC-Chapel Hill.
In March, when the pandemic halted in-person dining for restaurants across the state, Sarah's Kabob Shop had to adapt quickly. They have kept three phone lines open to field to-go orders from their loyal base of customers.
"I don't think it's been slow at all. After those first few weeks, orders just kept coming in."
El Abdellaoui's experience with many different types of roles has served him well. He's answering the phone more often and preparing more to-go orders but maintains that working conditions have remained relatively normal.
"Relatively," of course, being the key word.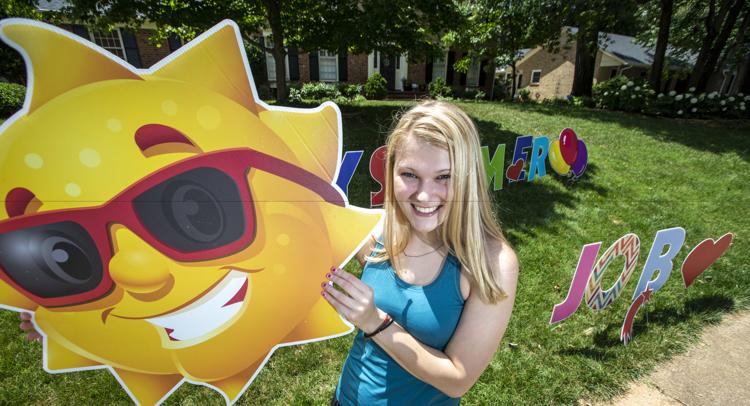 Sidney Goetz
If you're one of the dozens of people who have placed an order for Triad Yard Cards over the past few weeks, you've probably talked to Sidney Goetz. As head of sales, Goetz, 18, is the gatekeeper to a company that's experienced a massive boom over the quarantine.
Triad Yard Cards uses letter-shaped signs to create celebratory messages in peoples' front yards. The company sends out drivers overnight to set up the signs, then collect them the following day.
"Because of (COVID-19), people can't really celebrate special days like birthdays or anniversaries… It's honestly really nice because the business is doing well, but we also get to help people celebrate."
Goetz, who finished up her freshman year at NC State in May, was looking forward to coaching for the Friendly Frogs swim team over the summer. When that fell through after the swim season was cancelled, she joined Triad Yard Cards as a manager. Now, she works up to nine hours a day, five days a week answering phone calls from potential customers. She says her position is especially nice because she can limit her physical interactions with others.
"My grandparents live in Greensboro, and that's a big thing because I see them and shop for them, so I just can't risk giving them the virus."
High school graduation week may have been the busiest for the company so far.
"We just haven't really been doing a lot of sleeping because graduation is a really hot topic. Normally we'll do six to 10 a night, but we were doing 15 to 20."
Goetz is glad graduation week is over, but reflects back on it positively.
"You get to see the smiles and happiness people feel when they see their surprise card, so even though we were slammed last week, it was definitely rewarding."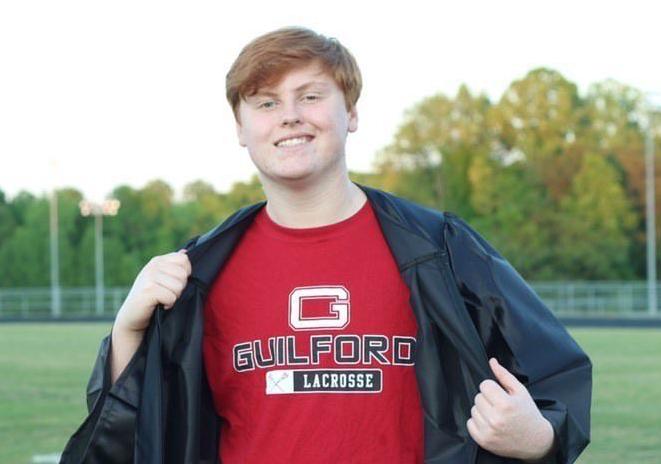 Drew Sizemore
Drew Sizemore knew he needed a job for the summer, but with limited options, due to the coronavirus, he had no clue where to start. Sizemore, 18, recently graduated Northwest Guilford High School and will be attending Guilford College in the fall.
"I didn't know what (my job) was going to be. I didn't really take the time to look into it."
That's when he discovered DoorDash, an online food delivery service.
"I saw their ads on social media, but then we had a friend over for dinner one night who was a driver for DoorDash. She kept talking more and more about it and how much money they make, so I looked into it and signed up that night."
The next morning, Sizemore hopped in his 2007 SUV and made his first delivery.
"Ever since then, I fell in love with it."
He now spends about four hours a day making deliveries. Food delivery services like DoorDash have seen a rise in popularity with many restaurants relegated to only takeout and delivery orders. Sizemore feels safe while working because of the "contactless delivery" that DoorDash has promoted. He leaves the food on the customer's doorstep and then drives off to his next job.
"I mean everything has just been perfect with this job. I can't complain."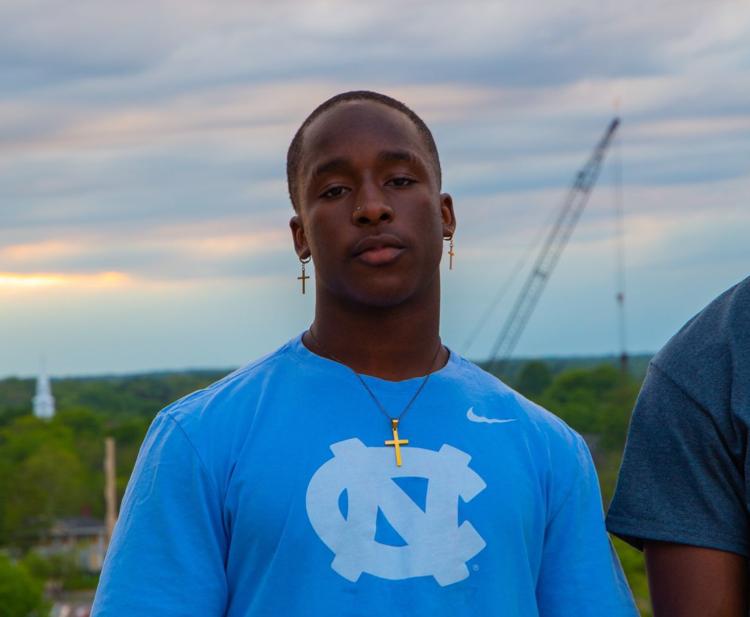 Javon McCain
While most everyone is emptying supermarket shelves, Javon McCain tediously works to fill them back up. As a stocker for Walmart Neighborhood Market, he knows well what goods are in high demand and of short supply. He says his store is consistently short on cleaning supplies. He hasn't seen Lysol disinfectant spray since he first started back in mid-May.
"When I stock cleaning supplies and other things, as soon as I put it down people are grabbing it back off."
McCain will be a freshman at UNC-Chapel Hill next year. Back in March, he began looking for a job to help save for school. He applied to Walmart after he heard they were hiring, and then constantly called the store until he got an interview.
At any other time, stocking would have been considered a pretty mundane job, but suddenly McCain found himself declared an essential worker. Before each shift, he gets his temperature checked. He is always wearing a mask and gloves and has mandatory handwashing breaks. He says these precautions make him feel secure while at work.
"Sometimes you may forget about everything going on in the middle of working, then you look up and everyone has on a mask."
He feels a heightened sense of responsibility, and customers recognize that too.
"I do get, every once in a while, a person will say 'Thank you, thanks for coming into work today.'"
To McCain, he's just another grocery store employee. But to others in the community, he's a front-line hero.