GREENSBORO — A woman accused of kidnapping a 3-year-old girl last week is now also accused of abducting a second young girl the same day.
N'denezsia Lancaster, 22, of Greensboro has been charged with second-degree kidnapping in connection with the abduction of a 2-year-old, prosecutors said Wednesday.
Lancaster has already been charged with first-degree kidnapping in the Oct. 9 abduction of 3-year-old Ahlora Lindiment from a merry-go-round at Claremont Court Apartments off Phillips Avenue on the northeast side of the city.
Prosecutors said Lancaster is accused of kidnapping the second child from the same playground but said she brought her back unharmed before Ahlora was taken. Because the first child was returned, Lancaster was charged with a lesser crime in that case, prosecutors said.
Police still haven't released a motive for the kidnappings and didn't say why the first girl was returned. They also have not released any details about the second kidnapping other than to say last week they were investigating Lancaster in connection with other possible abductions.
Lancaster's bail has been increased to $1,051,000, according to jail records. She is being held in the Guilford County jail and has been ordered to get a mental health evaluation before she can be released.
Three of Ahlora's siblings, all under the age of 10, witnessed her kidnapping and ran to their nearby apartment to get their uncle.
When they returned to the merry-go-round, she was gone.
Greensboro police, along with the State Bureau of Investigation and the FBI, spent the evening of the kidnapping and the next morning searching for Ahlora. Officers released still frames of surveillance videos showing a woman, whom authorities later identified as Lancaster, at the playground and at a nearby Dollar General.
A witness recognized Lancaster as a woman he had met earlier that week. Police also identified her through an assault case that officers were investigating. In that case, she is charged with assault with a deadly weapon with intent to kill inflicting serious injury after allegedly using a box cutter to cut a man, prosecutors said in court Monday.
Police searched for about 25 hours until they learned that Ahlora had been left in front of Words of Faith Christian Center on Dillard Street, about 6 miles southwest of where she was abducted.
Ahlora was taken to Moses Cone Hospital where doctors found she had no injuries and released the toddler to her family, said Shaye Wallace, Ahlora's stepmother.
The search for Lancaster ended Saturday morning when she was brought to a police station by "an associate," according to officers.
At Lancaster's first appearance in Guilford County District Court on Monday, her attorney, Daniel Harris of Greensboro, said she is bipolar and he believes she has other mental health issues.
Harris said Lancaster didn't understand the effect her actions would have on the community.
"She's sorry for the trauma she caused everyone," Harris said. "Especially the family of the little girl."
Ahlora Lindiment returns home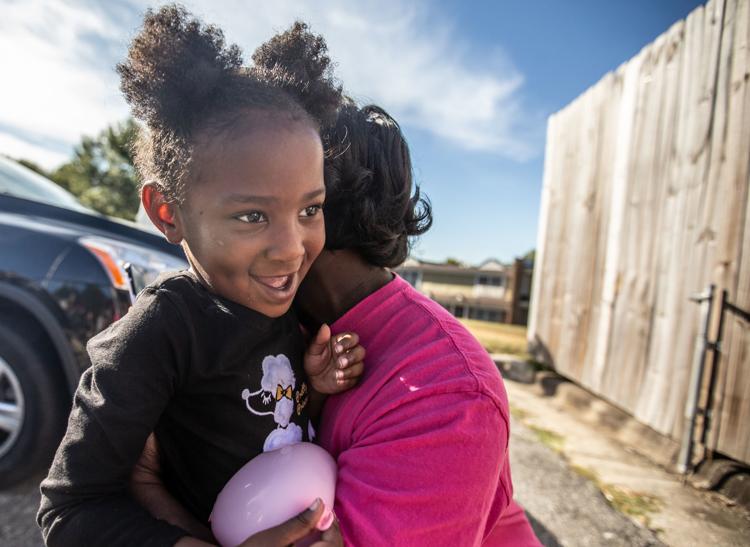 Ahlora Lindiment returns home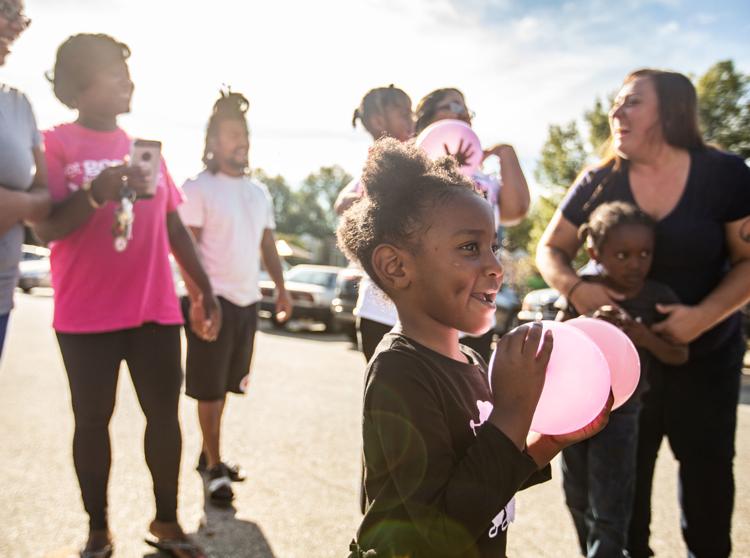 Ahlora Lindiment returns home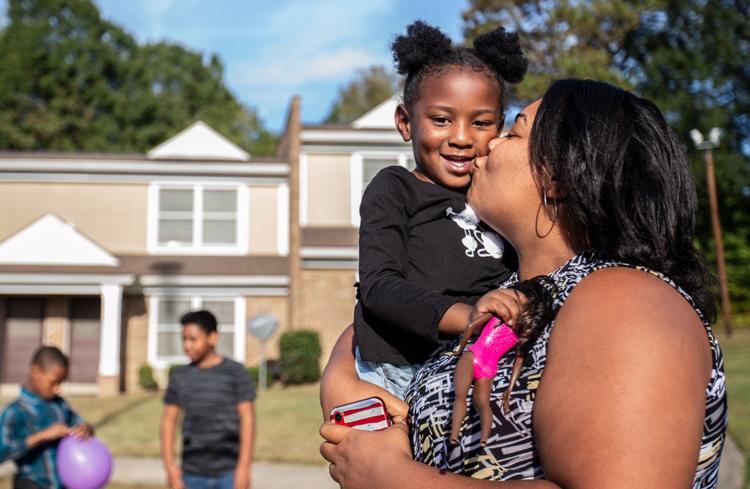 Ahlora Lindiment returns home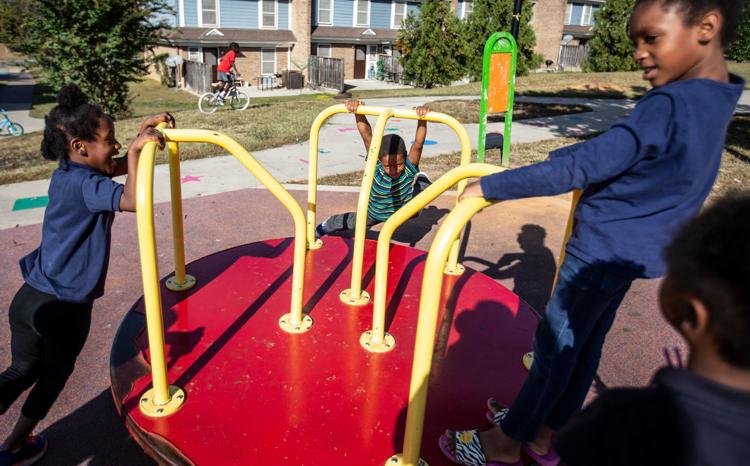 Ahlora Lindiment returns home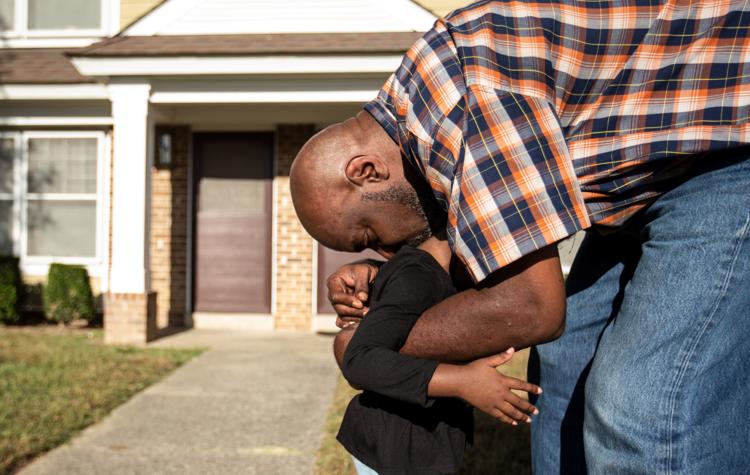 Ahlora Lindiment returns home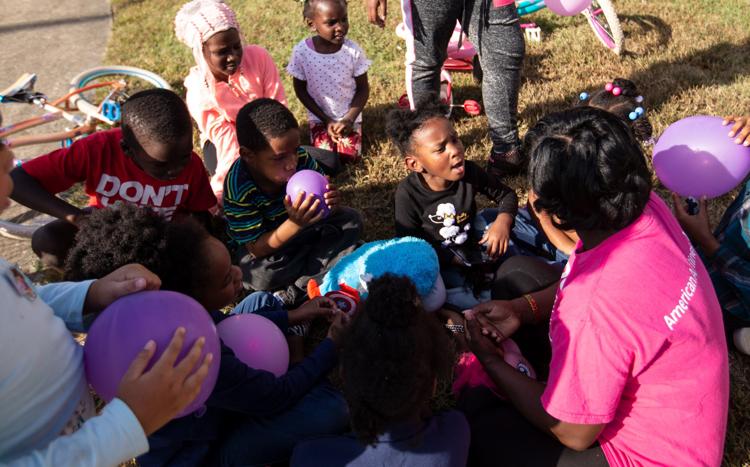 Ahlora Lindiment returns home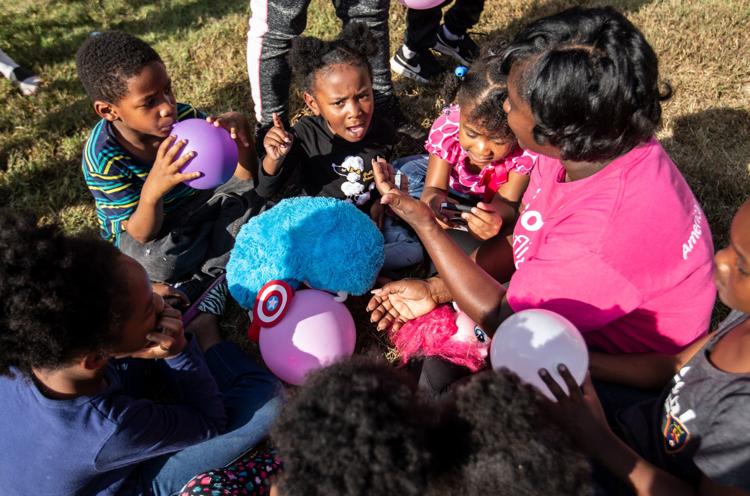 Ahlora Lindiment returns home
Ahlora Lindiment returns home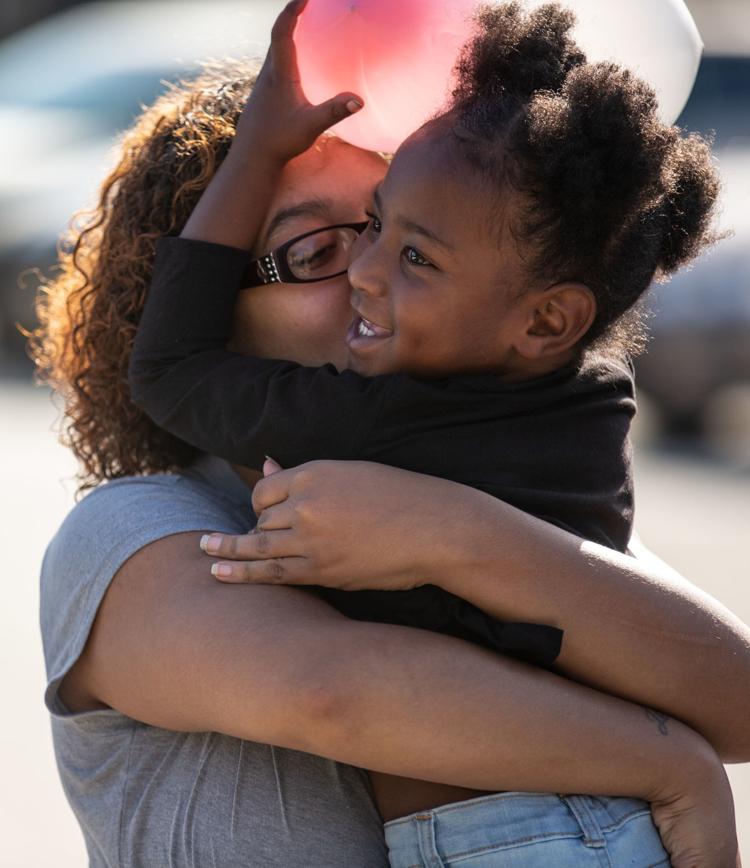 Ahlora Lindiment returns home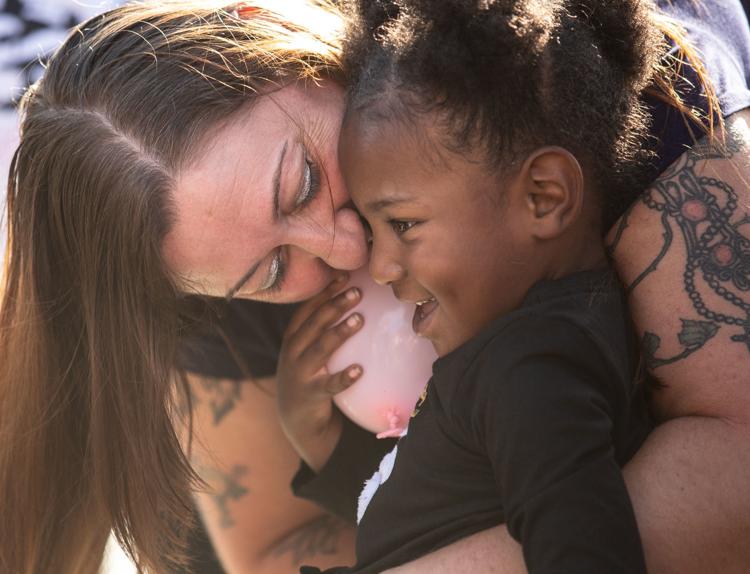 Ahlora Lindiment returns home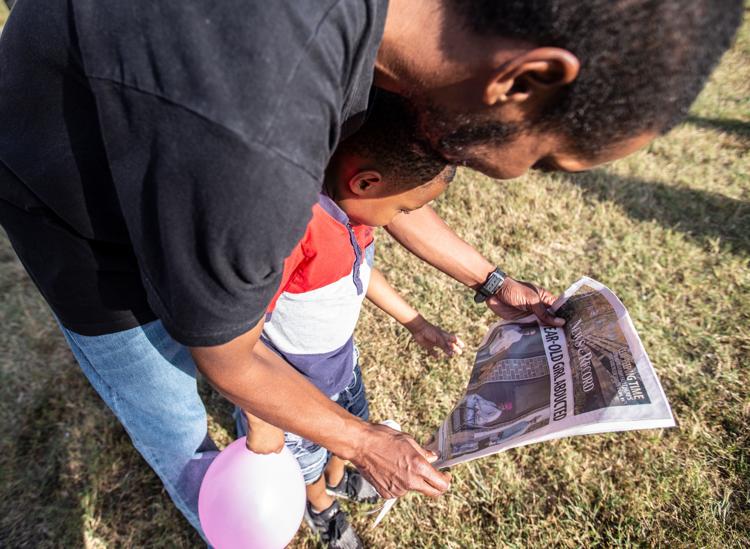 Ahlora Lindiment returns home