GREENSBORO — Do you know anything about a 14-year-old boy being fatally shot at a nearby park?
That was the question being asked Tuesday by dozens of Greensboro police officers and partnering agencies as they fanned out through the Hampton Homes housing complex. 
It was just before dawn on July 1 when reports of gunshots drew police to Sussman Park. There, officers found Kingmenmireseti Smith, 14, lying in the grass and suffering from multiple gunshot wounds. 
Smith's death marked Greensboro's 22nd homicide this year. He is also the second person younger than 18 to die in a violent crime this year and the third high school student.
On Tuesday morning, they tried to get answers.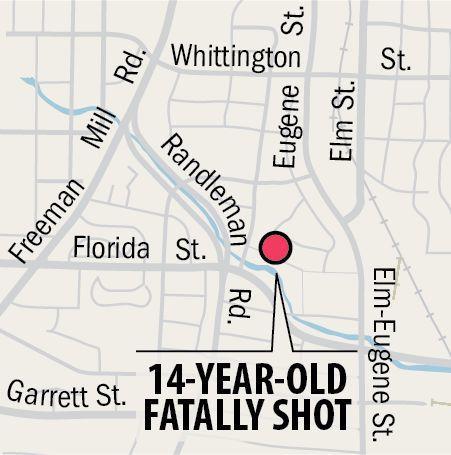 Before officers went into the 288-unit complex, they met at Jones Elementary School for a briefing. Det. Mike Matthews, who is leading the investigation, told officers to break into teams, talk with residents and pass out flyers. He asked to be alerted if anyone had information to share. 
"We ... have to put things in place so we can hopefully bring closure to this," said James Hinson, a Greensboro police deputy chief.  
The park where Smith was found has more than 14 acres of land that includes a basketball court, picnic shelter and playground.
Investigators had focused their attention on a field near a wooded area by Mile Run Creek near a path off of Ashe Street.
"Initial information we got was that Mr. Smith was around the area of Sussmans and Florida streets," Matthews said. "Two vehicles pulled up. There was a short conversation and shots were fired out of the vehicle."
Hinson said he hopes Tuesday's efforts will lead to an arrest. 
"We're hoping that this will be successful today so we can gather information and additional leads that will bring closure to this incident," he said.