Grieving is never easy. Doing so in public in a parking lot at Hanes Mall, while the emotional wounds were fresh and raw, looked — and felt — far worse.
Yet close friends of Julius "Juice" Sampson, the 32-year man shot to death in broad daylight outside BJ's Restaurant and Brewhouse found themselves in such a place Wednesday evening at a candlelight vigil.
Young men hugged tightly and clasped hands. Tears flowed freely and fresh bouquets were left on a curb where Sampson fell and drew his last breath.
Anger, too, bubbled just under the surface. And that's understandable as family, friends and total strangers asked questions that investigators can't — or won't — address.
Whether or not it's officially acknowledged as a cause, race — one deliberate, hateful word in particular — almost certainly played a role in Sampson's killing.
Behind the scenes, someone close to the investigation says authorities are struggling to determine just how much of a role racial animosity played. The n word was tossed out during the argument that led to the squeeze of a trigger. 
But was the use of a racial slur THE reason for a man's death? Or was it an add-on, an accelerant thrown carelessly into a simmering cauldron?
"I need answers. I need answers," wailed one particularly distraught young man. "Juice was my only friend when I moved here. I moved here ... to get away from this sh-t. On my soul … Justice for Juice."
It was all so sad and so unnecessary. And yet it's entirely predictable.
A long way back
The ingredients for an explosion in the community have been building for some time.
Lately, it's cropped up in the still-to-be determined debate over changing the name of the Dixie Classic Fair. It was manifest in the back-and-forth over the removal earlier this year of a Confederate monument that stood next to the old Forsyth County Courthouse for more than a century.
Before that, tensions were present in the arrest, prosecution and eventual rightful exoneration of Darryl Hunt, a black man wrongfully convicted in the murder of a white woman downtown.
Anybody remember the grumbling over naming the then-new coliseum to honor Lawrence Joel, a black U.S. Army medic and recipient of the Congressional Medal of Honor? That, too, as mind-boggling as it seems for a soldier deemed worthy of the nation's highest award for bravery, was tarnished.
Go back as far as you'd care. The sit-ins and the push for civil rights. Jim Crow, segregated schools and parks. Racial tension, racist undertones and casual, careless use of hateful words are as old as the republic.
Think Lawrence Joel wasn't called the n word at some point?
It's really no wonder, then, that friends of Juice Sampson are angry. Especially after word about the circumstances surrounding his death circulated.
A fight started Tuesday inside BJ's. Investigators aren't saying so publicly, but they believe the man charged in connection with killing Sampson, a white guy named Robert Anthony Granato, got mouthy with a bartender. Sampson, and probably at least one other man, took umbrage and stood up for her. A fight was coming and and the n word came out. Witness accounts vary as to who said what.
Chief Catrina Thompson of the Winston-Salem Police Department openly confirmed that victim and gunman both hurled racial epithets.
"Word on the street, whatever you want to call it and you know how that goes, is that Juice was standing up for somebody else," said city Councilman James Taylor. "To me, that makes him a hero."
Why police can't (or won't) openly confirm that detail is strange. By now, investigators must have nailed down a half-dozen witness accounts and reviewed surveillance video which nails it down.
Regardless, a fight broke out and, at minimum, was escalated by inciting language.
The rest, fueled and amplified by social media, remains murky.
Online images of Granato posing (and firing) guns bounced around the community at the speed of a mouse click. And was he flashing a hand signal associated with white supremacy in others?
Only he knows for sure. And the guess here, if he has even an ounce of sense, is that he's not saying.
Time is a luxury
Racial animosity was present Tuesday afternoon in the barroom. As so were its after effects Wednesday in a parking lot at Hanes Mall.
There's no sense denying or hiding from it.
But was hateful language an actual or proximate cause of a shooting death? Or was in a contributory factor, an amplifier? There is no manifesto, no note, no definitive online activity that we know of so far which would prove anything.
At this point, more than a fair number of people in our community, certainly guided by their own personal experiences, have decided that race played a role.
So the question in the coming days is what are we going to do about it?
Some in officialdom are advising caution. "The thing you have to understand is that it takes time to complete an investigation," said District Attorney Jim O'Neill.
From him, that's understandable. The job is to convict a killer and prove beyond doubt answers to the basic questions: who, what, where, when and how. Answering the why isn't typically a prime concern.
Still, that's not staunching the growing crescendo of anguished cries for answers.
At different points during Wednesday's vigil for Juice Sampson, other community leaders spoke messages of patience, unity and, in some cases, calls for action on gun violence and racism.
"I'm angry," said Sheriff Bobby Kimbrough. "We've got to stand together strong. We can't be divided. I'm with you."
Easy words. Appropriate. Necessary, too.
But for some of the young people present, those grieving the hardest, a vigil to honor a young man lost to yet another gun crime, lectures about settling disputes with firearms or well-meaning calls urging them to vote, was just too much, too soon.
"This is not that," a young woman told a friend.
The Rev. Paul Robeson Ford, called to speak near the end of the vigil, said it best in his prayers.
"We're asking truth and transparency about what led to this senseless crime," he said. "I know we're living in troubled times. We need the truth. Peace with justice."
Julius Sampson vigil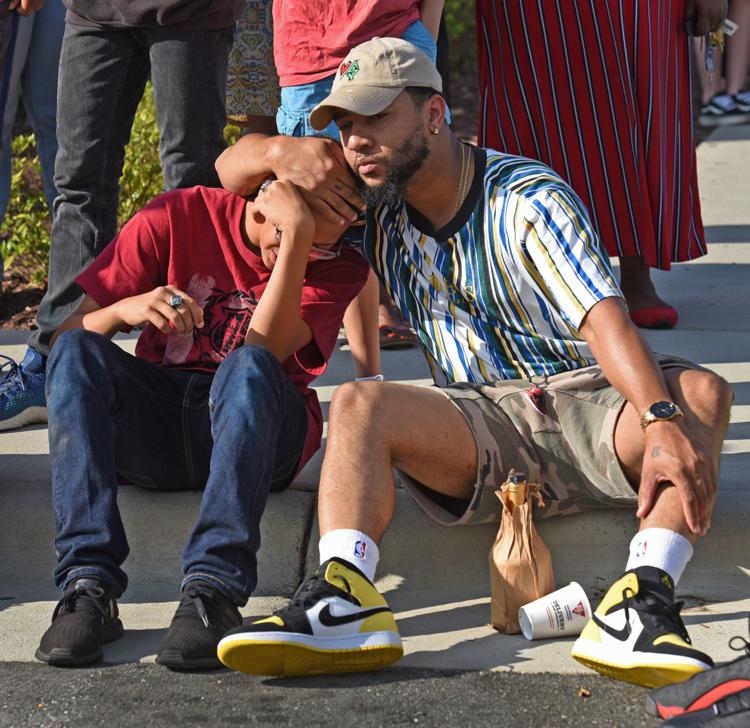 Julius Sampson vigil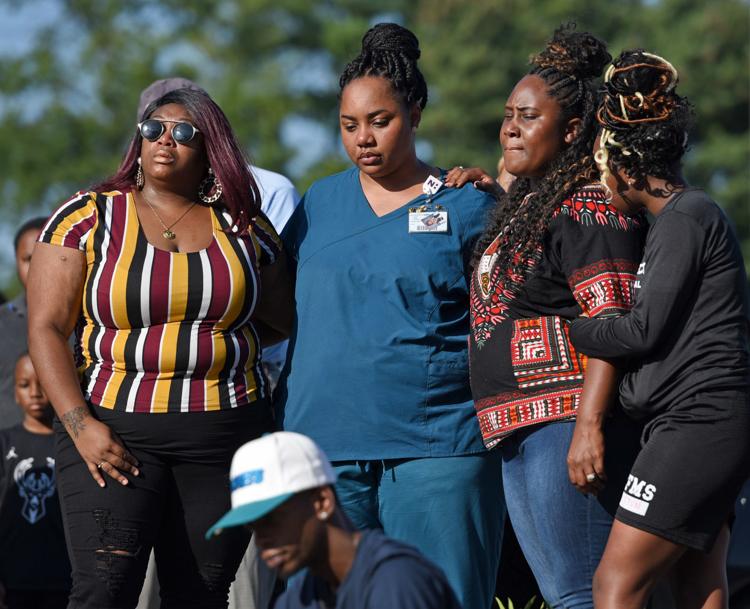 Julius Sampson vigil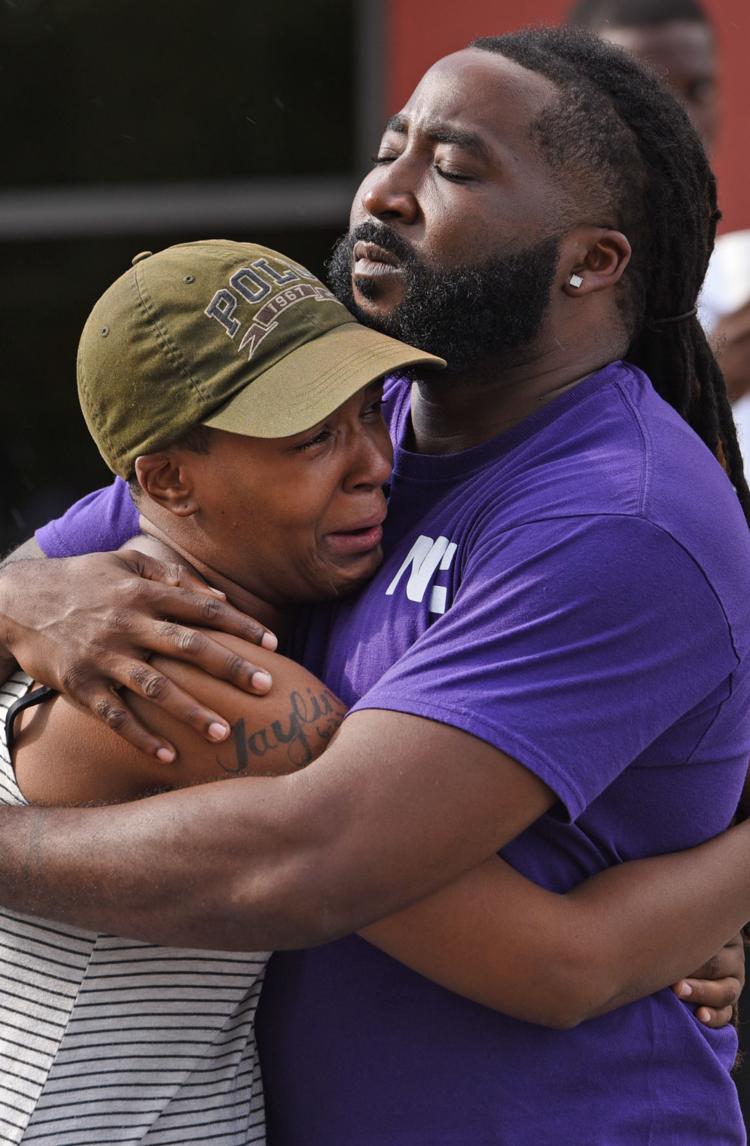 Julius Sampson vigil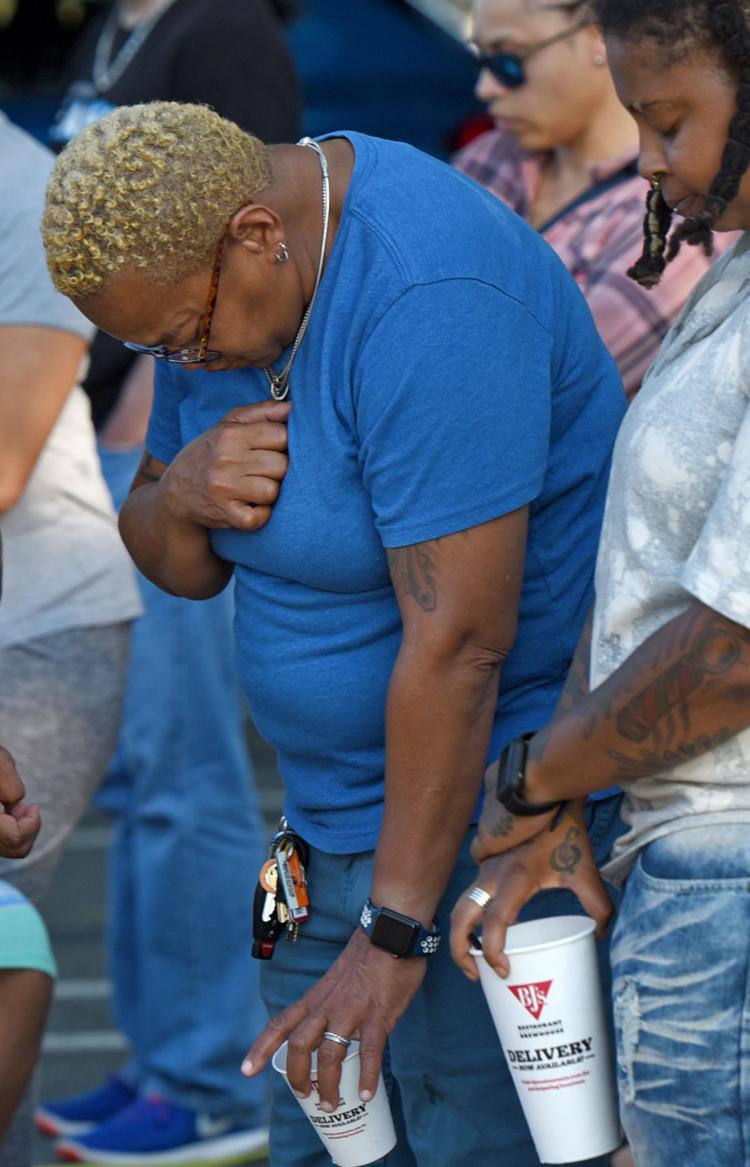 Julius Sampson vigil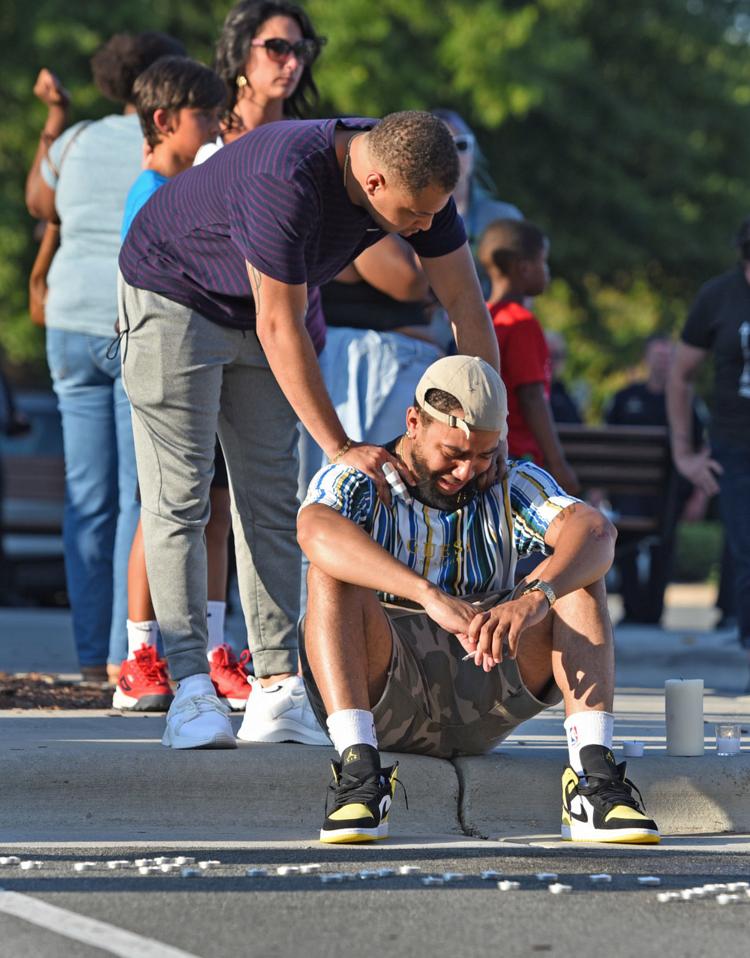 Julius Sampson vigil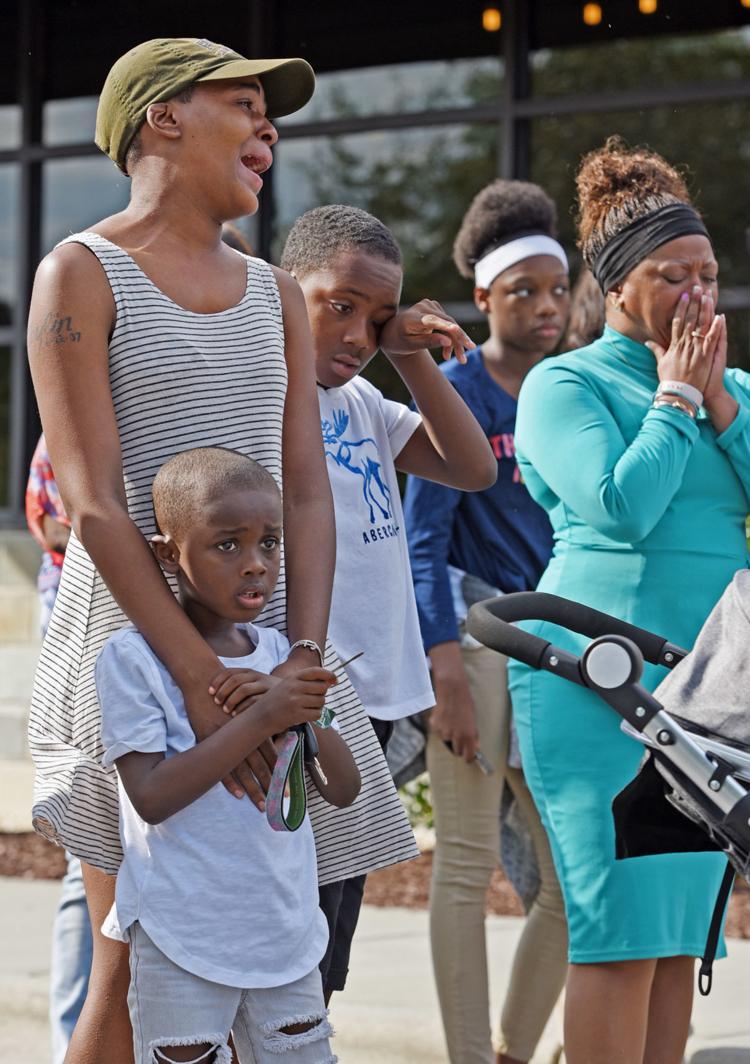 Julius Sampson vigil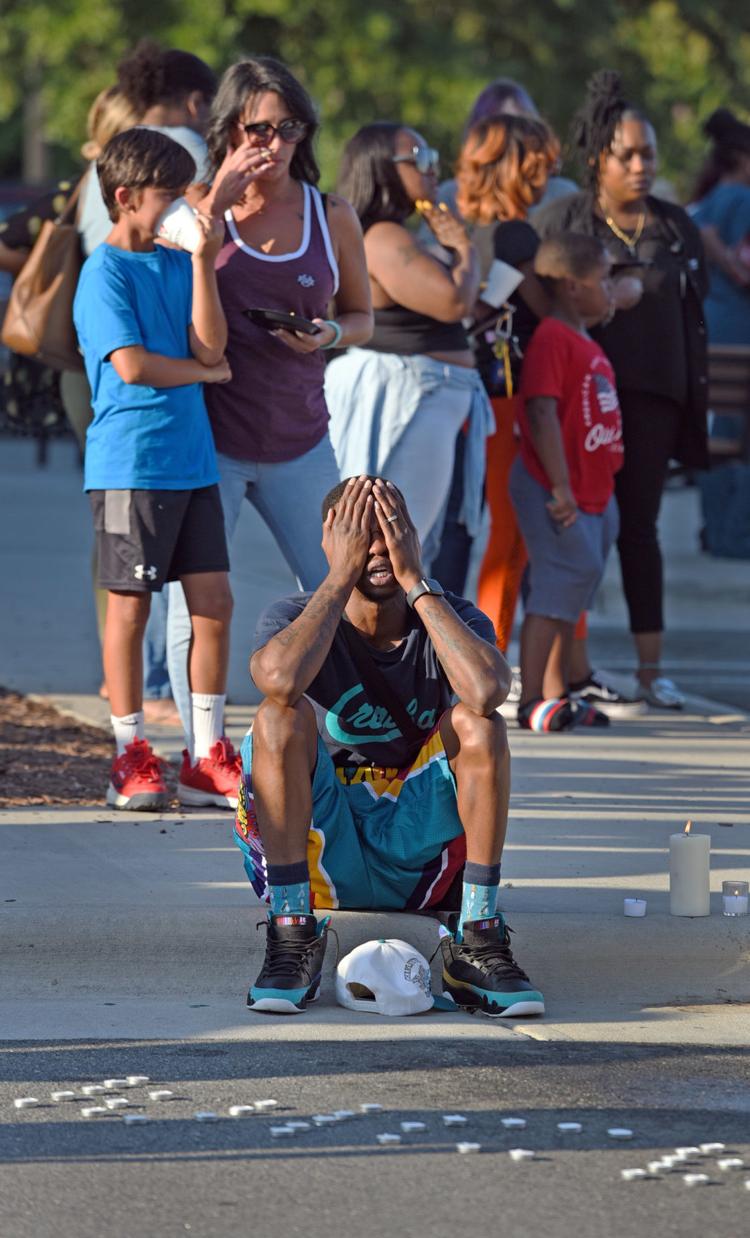 Julius Sampson vigil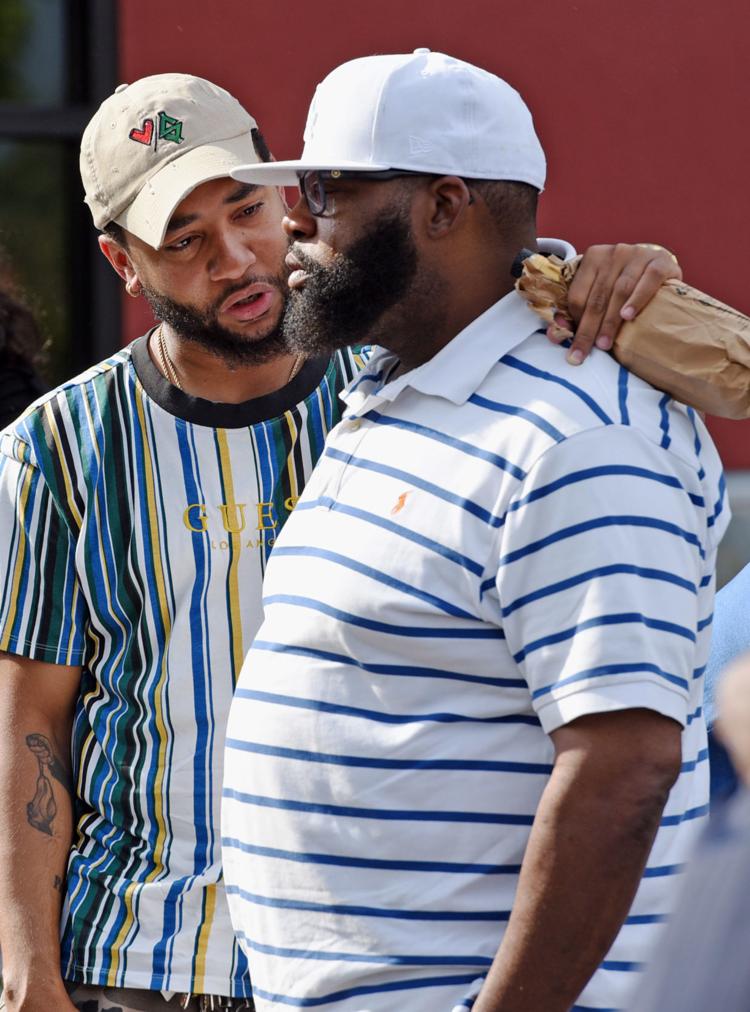 Julius Sampson vigil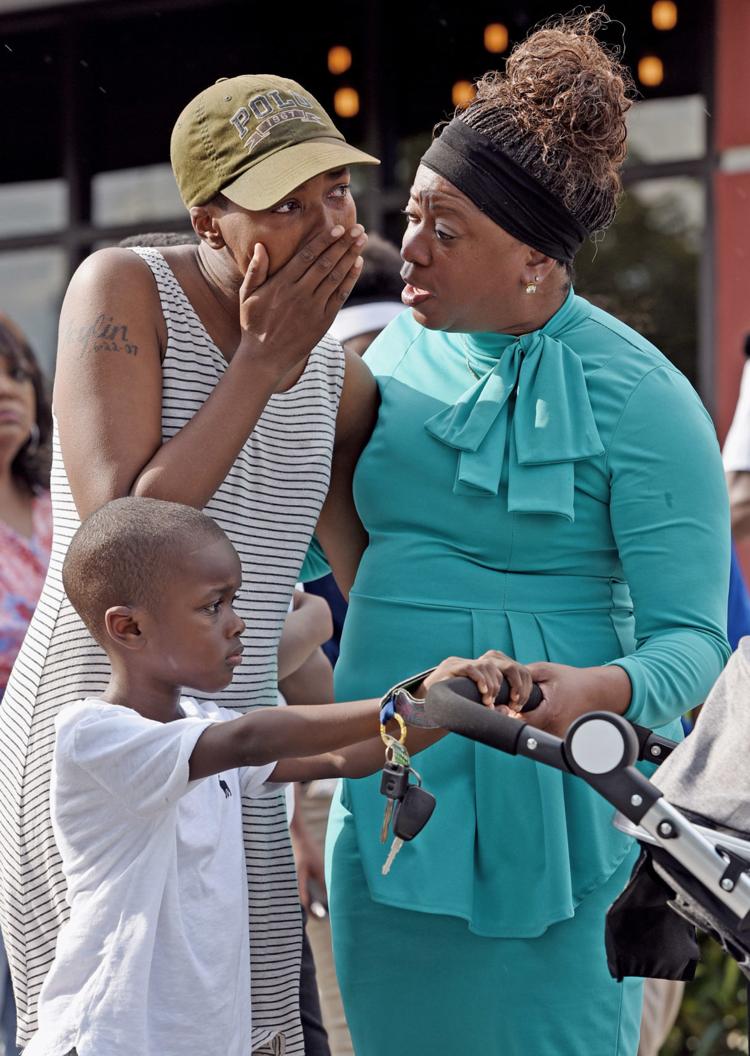 Julius Sampson vigil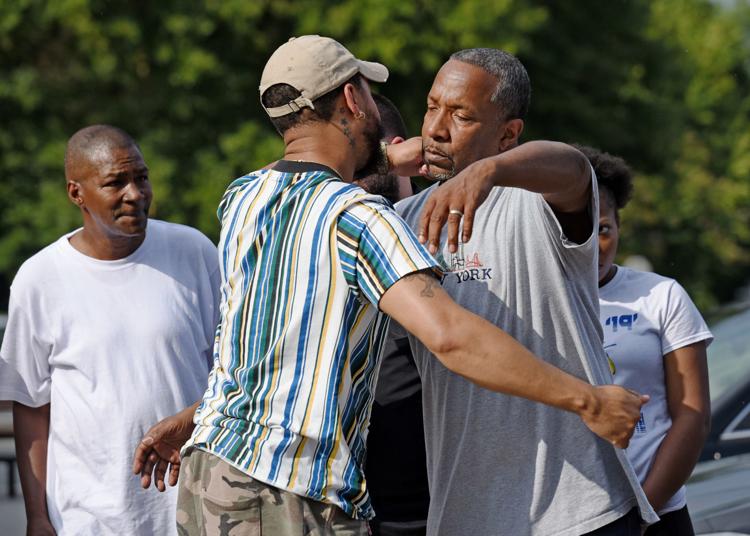 Julius Sampson vigil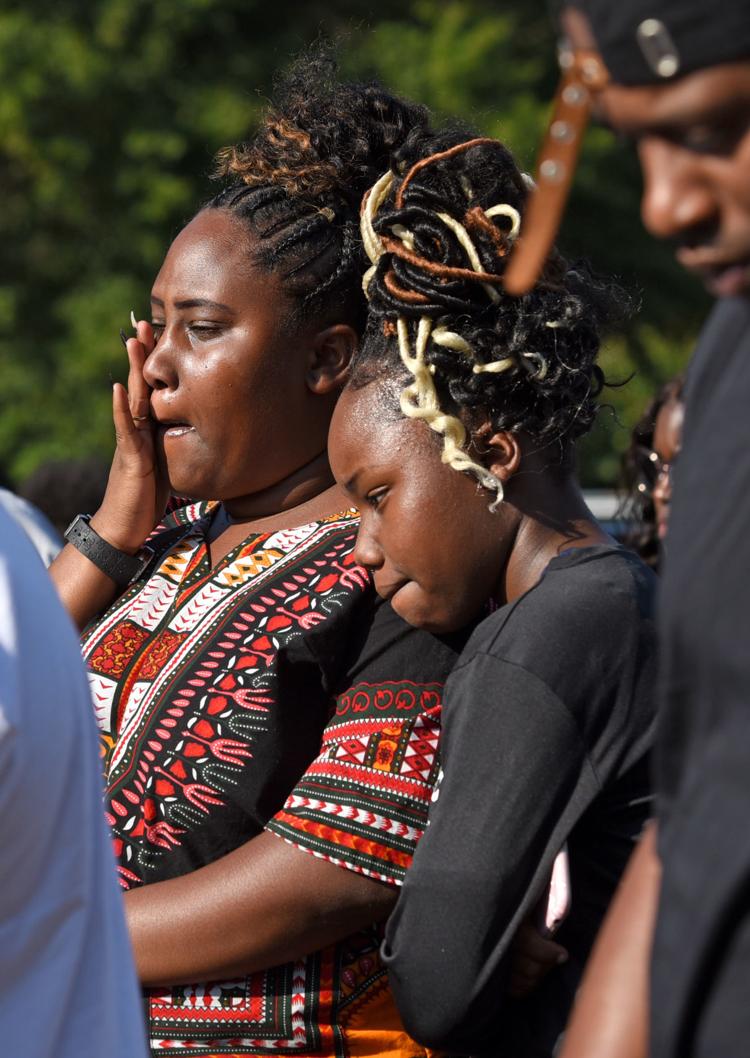 Julius Sampson vigil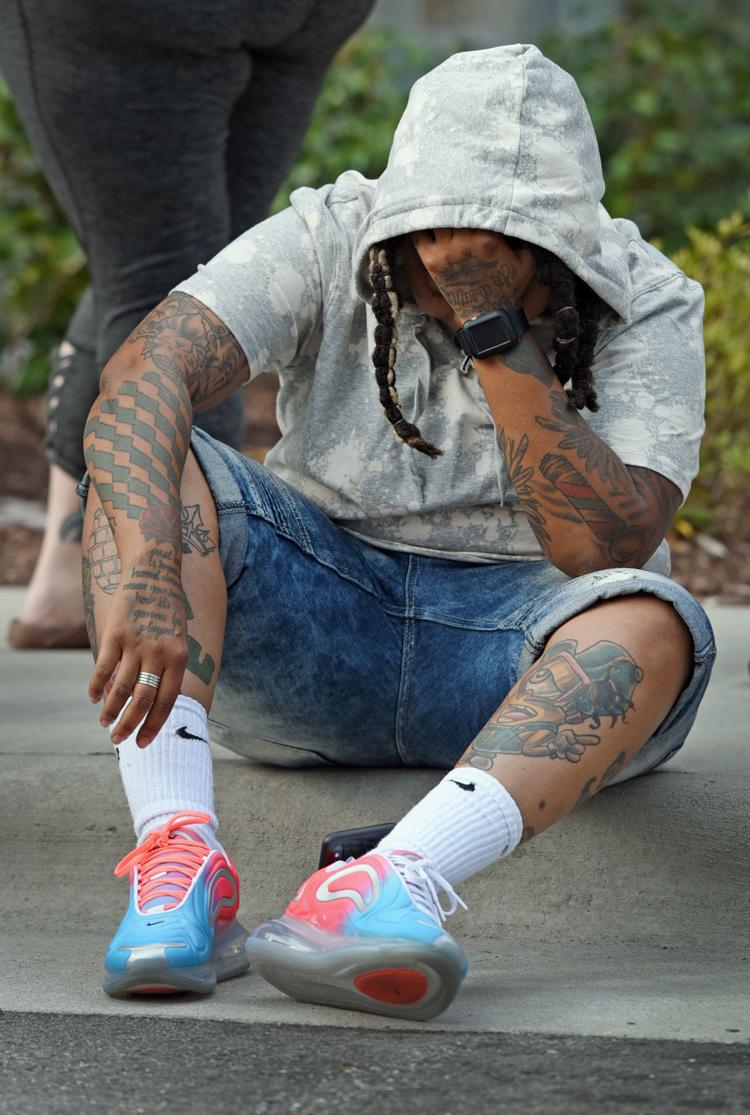 Julius Sampson vigil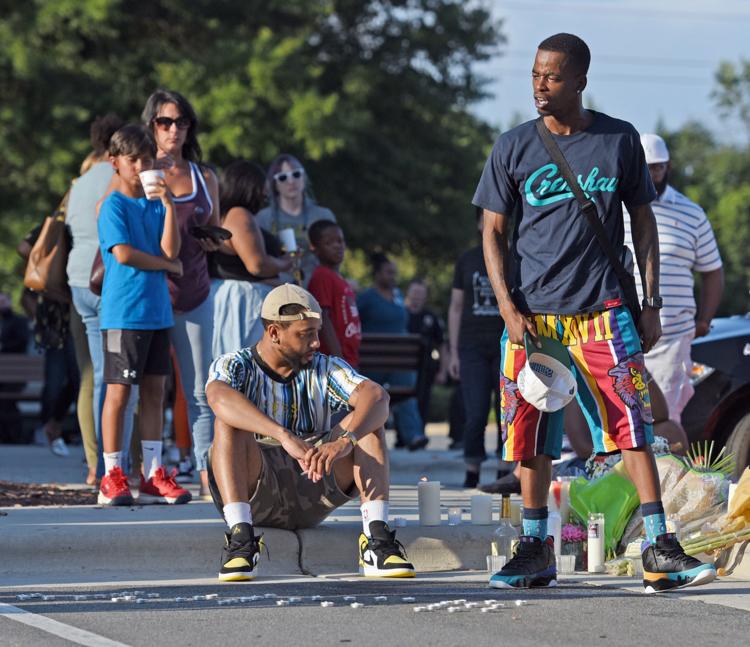 Julius Sampson vigil
Julius Sampson vigil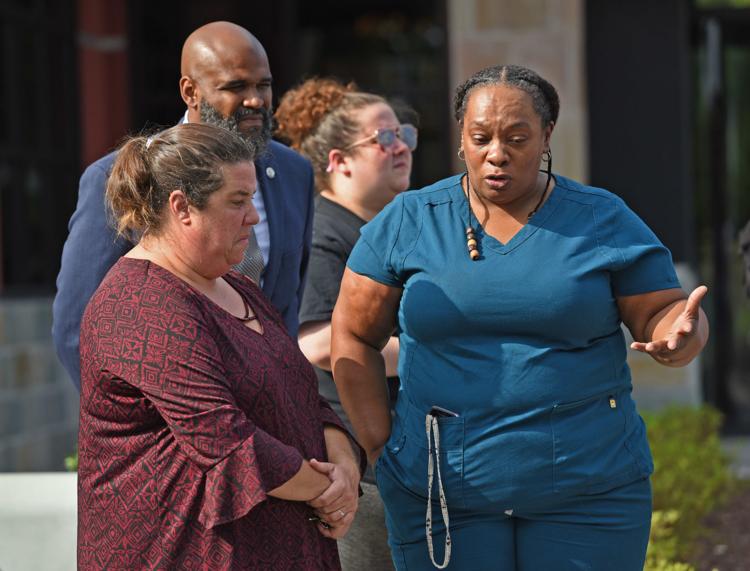 Julius Sampson vigil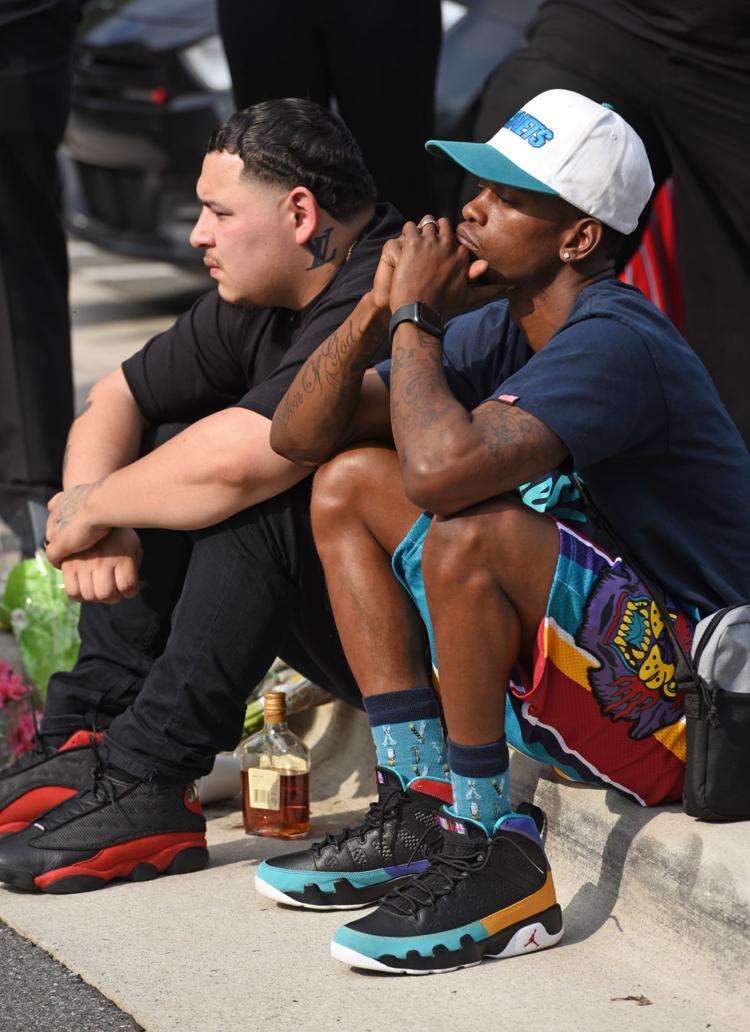 Julius Sampson vigil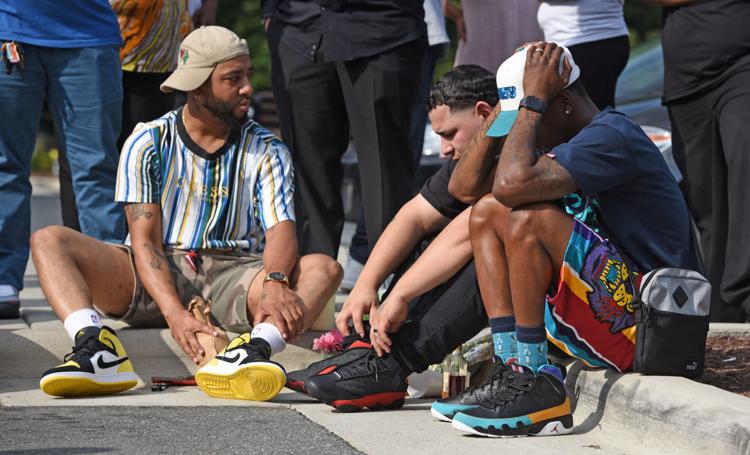 Julius Sampson vigil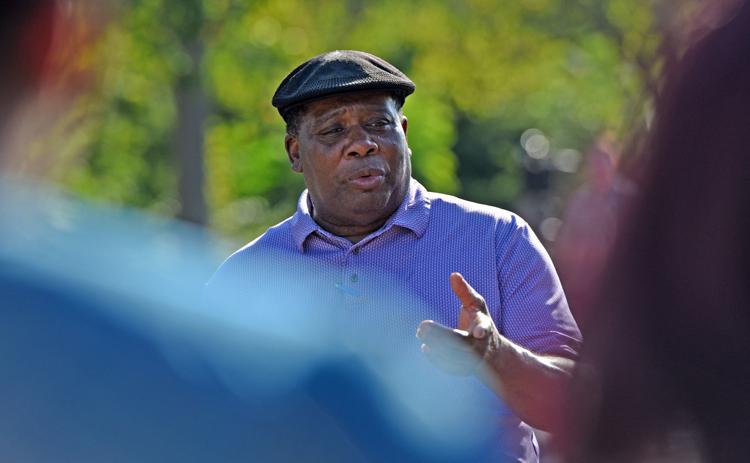 Julius Sampson vigil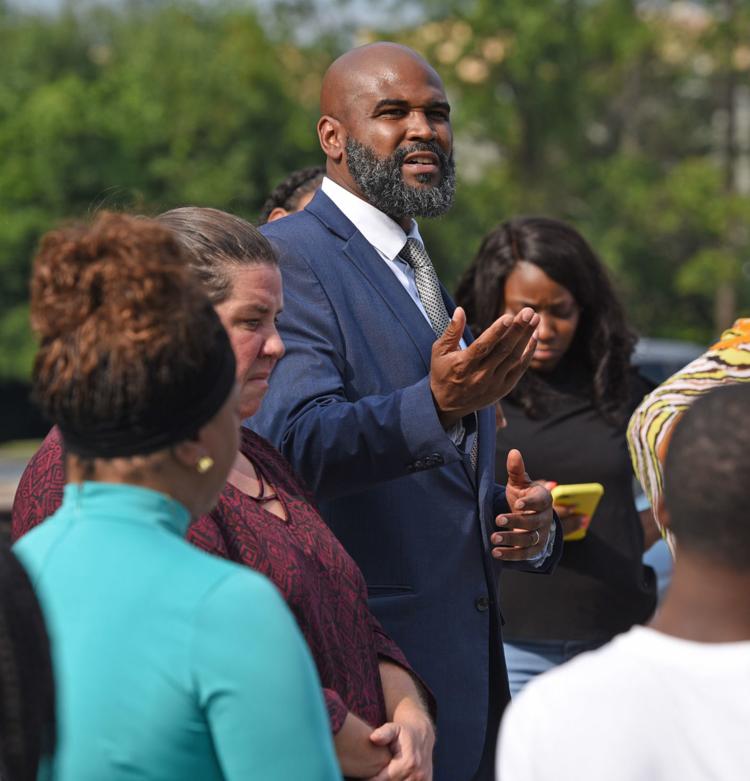 Julius Sampson vigil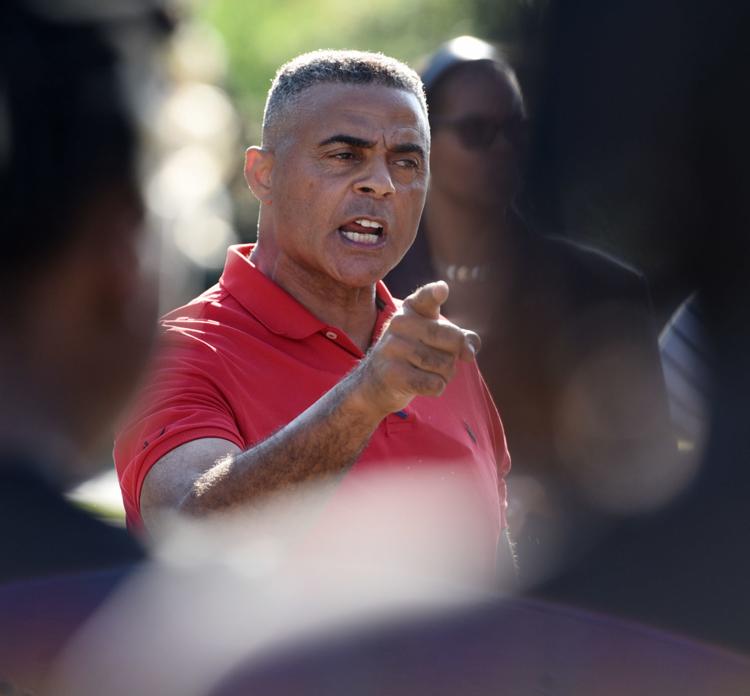 Julius Sampson vigil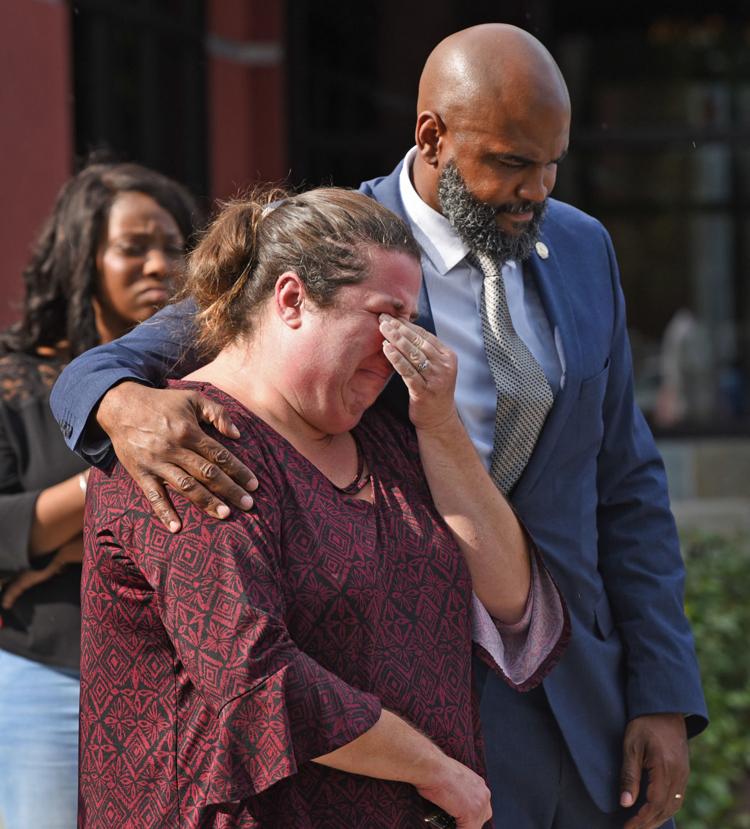 Julius Sampson vigil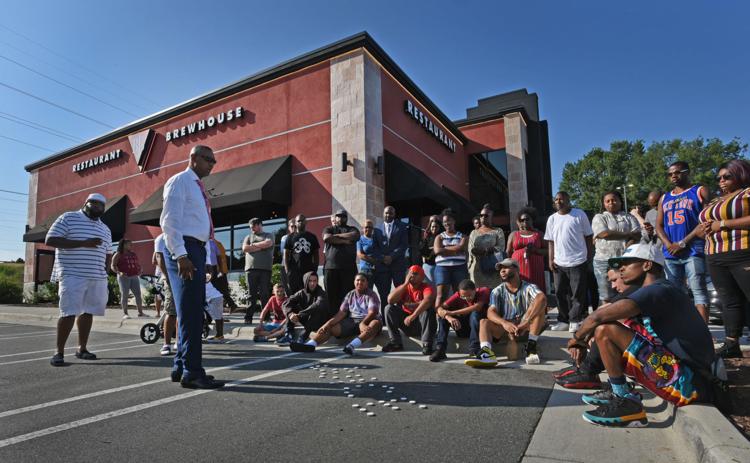 Julius Sampson vigil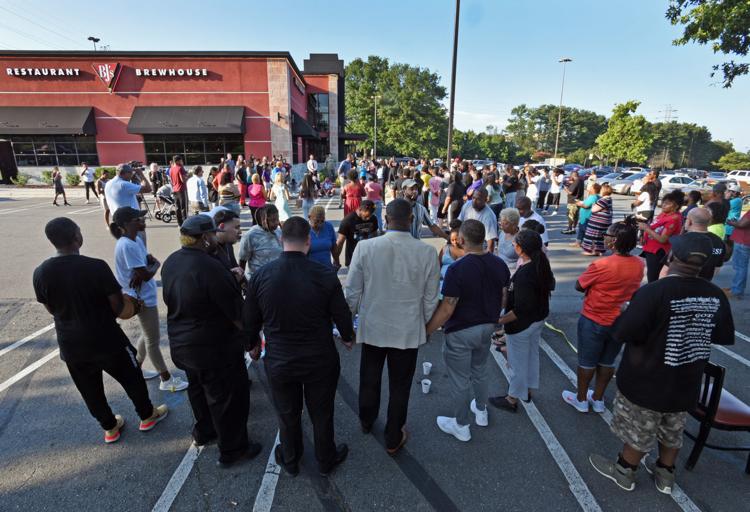 Julius Juice Sampson Vigil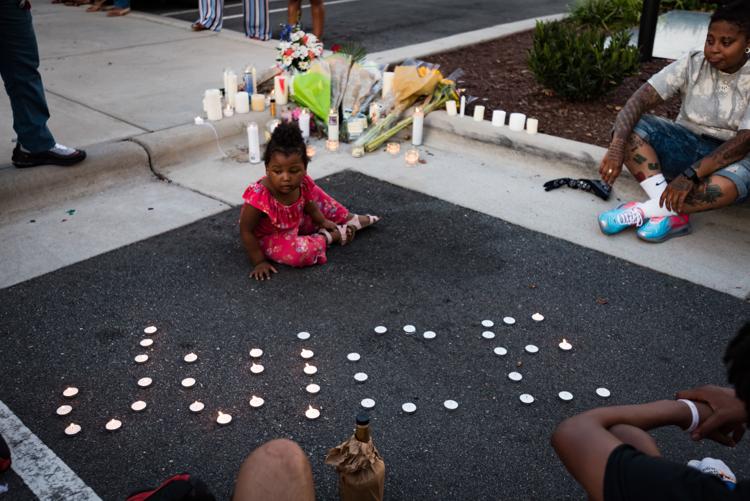 Julius Juice Sampson Vigil
Julius Juice Sampson Vigil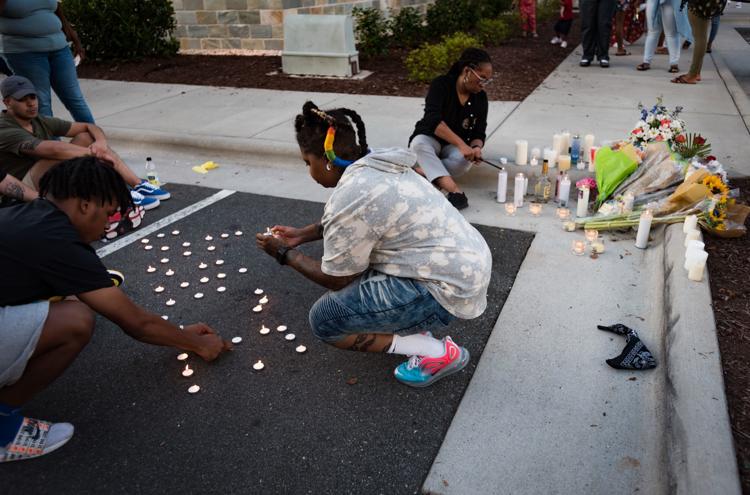 Julius Juice Sampson Vigil
Julius Juice Sampson Vigil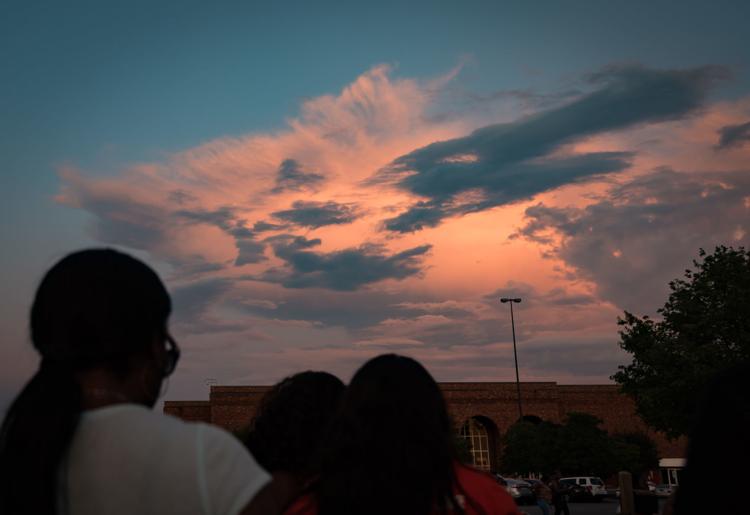 Julius Juice Sampson Vigil