GREENSBORO — Consider the tortoise.
Awkward. Plodding. Predictable.
It'd be easy, during one of the Greensboro Science Center's new $50 behind-the-scenes zoo tours, to dismiss your visit with these lumbering, low-slung beasts.
They're not what you call — how do we put this? — cute. Not with those stubby legs, (cankles, really, if we're being honest).
All right. We'll give you that. Tortoises lack that certain ... awww-inspiring quality.  
But we learned something from Zoo Trek, the 90-minute tour available Saturdays at the center through August:
Beauty is only shell-deep.
Did you know tortoises can feel your touch? Mac, the friendliest of the center's four Aldabra giants, especially loves to be petted. He'll stalk you — very...slowly — from one end of his pen to another in search of more rubs.  
The center is banking on such experiences.
Zoo Trek is the latest "up close" tour, joining Aquarium Adventure and Penguin Encounter. The $50 per person price (that's in addition to the regular admission cost) buys greater proximity to the tortoises, red pandas, lemurs and a lone tiger. 
Notice we said "greater proximity." Aside from the too-slow-to-be-dangerous tortoises, Zoo Trek guests can't touch the animals.
Too bad, you say, when you first see Usha the red panda, a relative of the raccoon that's more totes adorbs than anything from Build-A-Bear.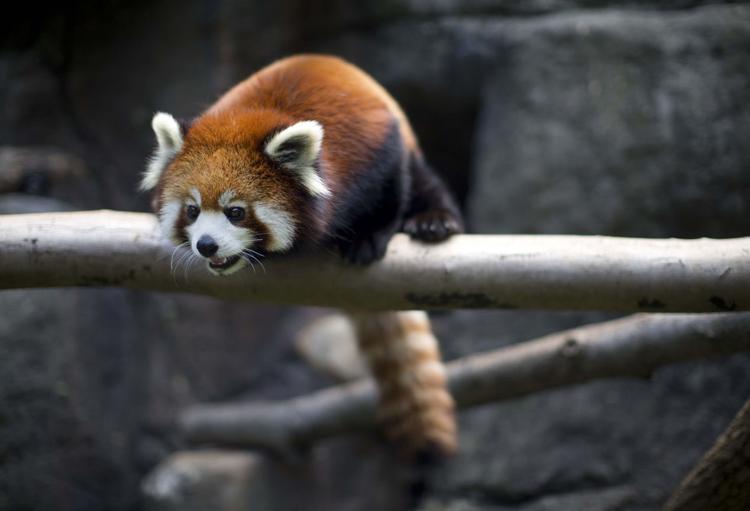 That fluffy face! That bushy tail! Those... sharp claws? 
As you enter her pen through one locked gate, then another, you process the warnings from zookeeper Jessica Hoffman-Balder:
Don't reach for her. Don't move too fast. Don't make loud noises.
Mercifully, Usha is distracted by the steady stream of treats that Hoffman-Balder provides.
"They do have a mad, mad sweet tooth," she says of red pandas, as Usha snatches fruit from her hand.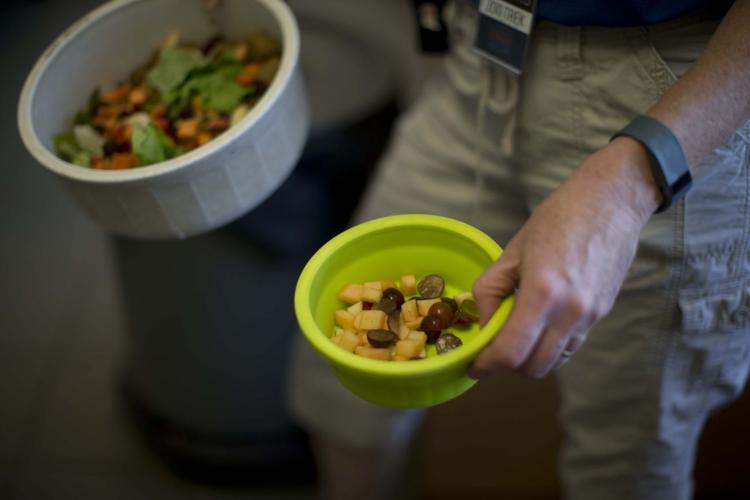 Zoo Trek runs on treats. It's how they get the animals to, you know, give you your $50 worth.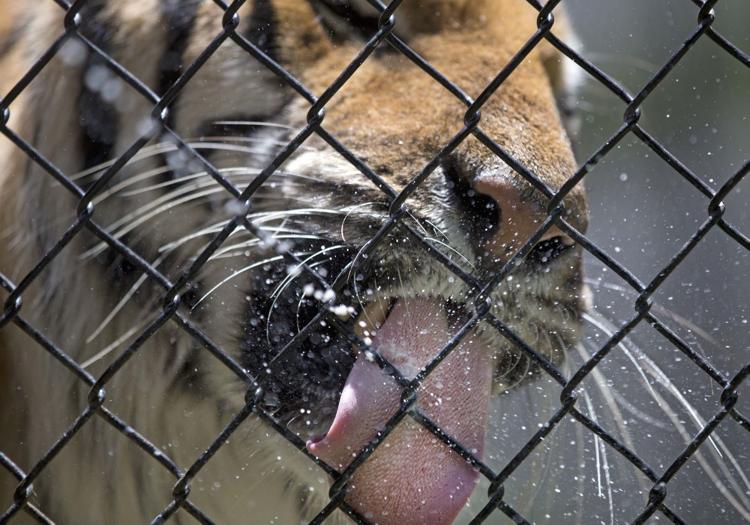 "Remember, for you this is a tiger encounter," Martha Regester, the center's vice president of education, says as she approaches the fenced-in pen.
"For Axl, it's a people encounter."
Yes, but people with treats, without which Axl might have been content to lounge lazily away from view. One of Zoo Trek's perks: You get to spray goat's milk into a tiger's mouth.
Through a chain-link fence. We're not crazy.
Still, it's close enough to see his giant incisors as he laps up the goat's milk. And it makes you wonder: What would he do to the goat?
The zookeepers are always close by during Zoo Treks, there to remind you that these are animals, not pets.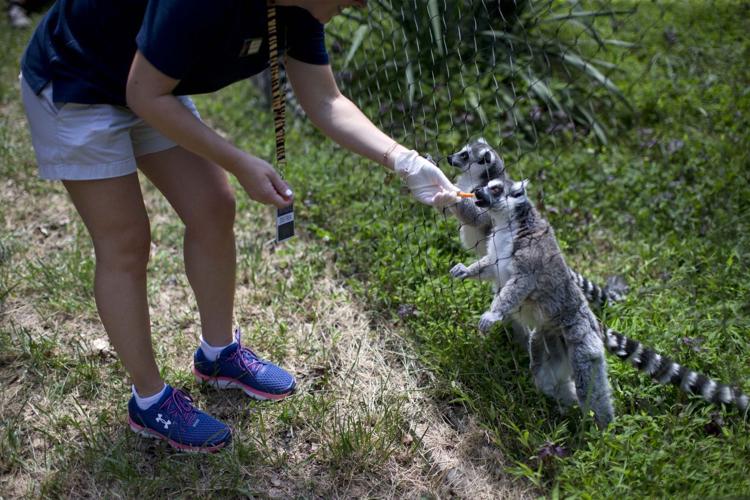 Oh, look! Lemurs. Now, they put on a show. The big-eyed primates cling excitedly to their fence, accepting your gift of carrot sticks through the links with delightful chuckles. 
Makes you want to reach out and ...
"If you try and grab them, they will bite," said Lauren Davis, the lemurs' keeper.
Which brings us back to the tortoises, who patiently (of course, patiently) wait their turn to get doused with a hose.  
Mac cranes his neck, letting the water hit him in the face. Then he galumphs toward the next person who will stroke his shell.
Still think Zoo Treks is all about the cute? 
No worries. Mac's got nothing but time.