The first thing you notice about Stephen Ludwig is his shoe — the left one, the one with a 9¼-inch lift.
But that won't be what you remember about Stephen after you've known him a while.
You'll think about his big heart — this is an 18-year-old who wants to make a difference in the world. Or maybe that's he's fun to be around — upbeat and positive.
And — if you've seen him play basketball or tennis or even pingpong — you'll be impressed by his competitive spirit.
This is not a kid who gives up easily. On anything.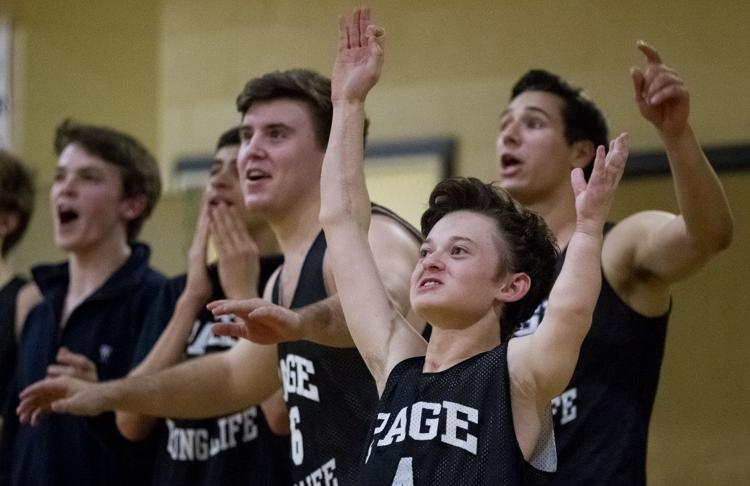 Stephen — Stevo to his friends — has a lot of sports stories to share to illustrate that point. He talks about a church-league game. The boy who was assigned to guard him checked out his height and the lift in his shoe and told a teammate: Look at that kid. I'm going to have to go easy on him.
Stevo overheard, got the ball, pulled up and sank a long one. The boy on the other team turned to his friend and said: Somebody better guard that guy.
The boy didn't know — but he soon found out — that Stevo was the top scorer on his team.
But sports is just a part of it.
For his entire life, Stephen Ludwig has been battling health problems and beating them, or at least fighting them to a draw.
He's had to cope with Ollier's disease, a rare disorder in which benign tumors develop near the growth plates. But he's also fought off cancer — twice — as well as a transplant rejection and a MRSA infection, among other problems.
"There wasn't a year" his father, Mike Ludwig, says, "when we didn't have something extremely dramatic which lasted three to six months or longer. "
That is, until 2015, Stephen's first full year without a major health issue.
Then in January, he turned 18. And that was more good news.
"Eighteen is a milestone for us in a lot of ways," Mike Ludwig says. "It's just to get him there. But also in orthopedics, all those bones are grown now, his growth plates are shut and that's important because all the things that happened with the bone disease that he has are no longer going to continue to cause destruction."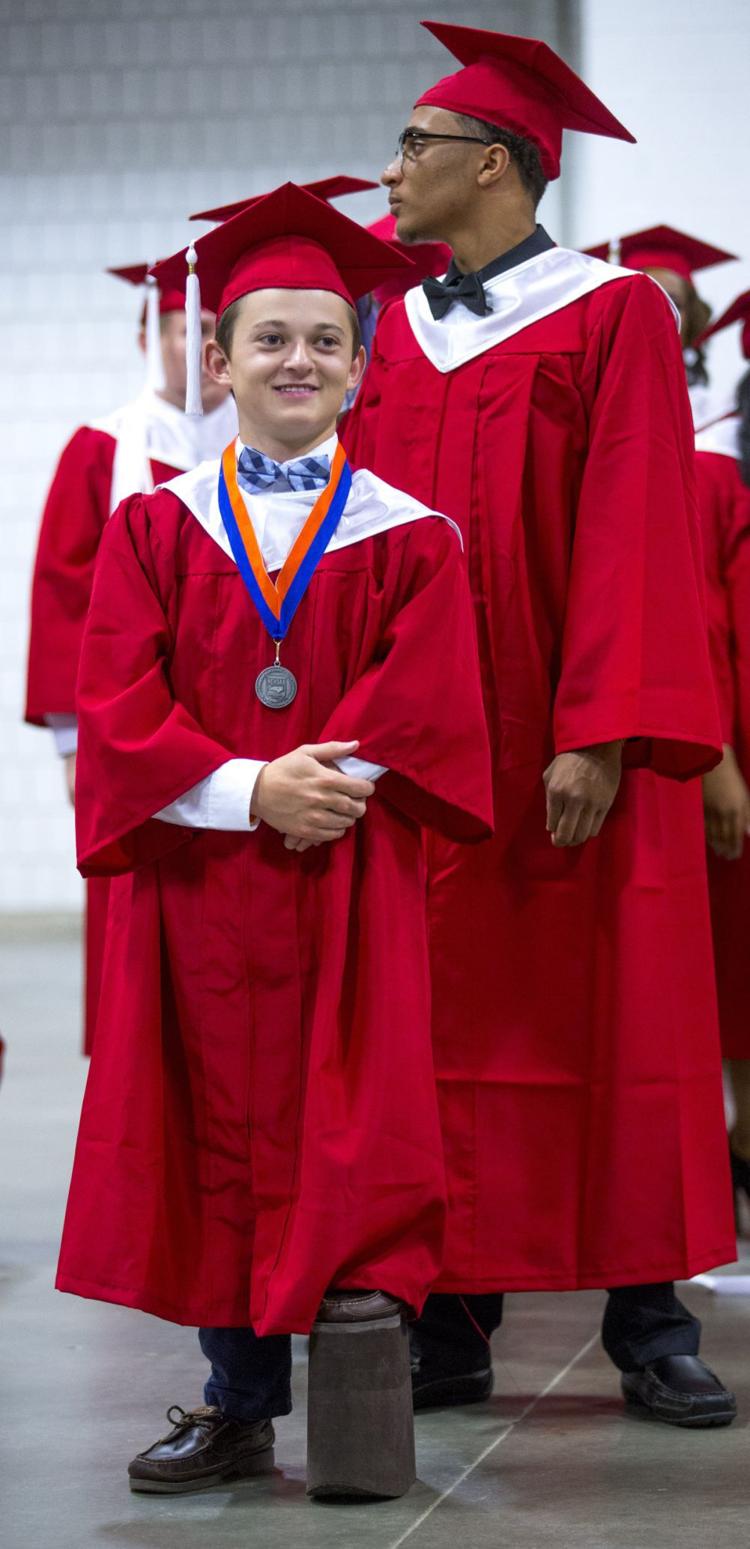 Now Stevo faces another challenge. And it's a big one.
He just graduated from Page High School, and he's headed to college. And not just any college — he's going to that big university in Chapel Hill.
For this challenge, he's not only ready. He's excited.
And he's been chosen as a counselor for Roy Williams' Carolina Basketball Camp this summer, which could be the first step toward being a manager for the basketball team.
"North Carolina has always been my dream school," Stevo says. And it probably goes without saying that he loves Carolina basketball.
His mother, Stephanie, recalls that in 2004, when Stephen was at Duke Medical Center preparing for a bone marrow transplant, they heard that the Duke men's basketball team was coming by to visit the children who were patients there.
"The other kids were excited," she says, "but we just put up more Carolina stuff."
If he has any worries about going away to college, Stevo says, it's because of the academics. He wants to do well, and he knows Carolina is tough.
Then there are those hills and all that walking. He would have trouble navigating the campus on a bicycle; that lift he wears in his shoe weighs about 3 pounds.
But he figures he'll find a way.
And based on past experience, you wouldn't want to bet against him.
Right now, Stevo is all about the present and his future.
But he's not forgetting the past. And in a lot of ways, that past has centered on his health problems.
It all started when Stephen was 6 months old, and his mother noticed that his left leg looked different than his right.
She took him to an orthopedic doctor and was told that X-rays indicated he had malignant bone cancer. The Ludwigs were sent to Baptist Hospital, where they found out that Stephen didn't have cancer but Ollier's disease.
"It was strange, because for three days we thought he had cancer," Stephanie Ludwig says. "And we just said 'OK, as long as he doesn't have cancer, then we don't care.'
"It's not fatal, so we forged in with a positive attitude."
Ollier's causes the limbs to grow unevenly, among other things. Usually, Mike Ludwig says, it is in one leg or arm or one side. The condition affected Stephen's entire body — his left side more than his right.
The family went all over the East Coast seeking medical help.
One bit of advice from a doctor in South Carolina stayed with them.
Stephen was almost walking, Stephanie says. And the doctor told her that if she picked him up every time he fell down, that was the only way he would ever be handicapped.
"So when he started walking, of course, all children fall, I always made him get up, get up, get up."
That doctor's advice was crucial, she says, "because it's natural to go to a child and pick them up. He took that away from me, saying 'Don't do it. That will hurt him.'
"The best thing will be to let him get up. You're hurting then, but deal with it."
When Stephen was 4, he and his mother went to Baltimore for a more aggressive treatment on his shorter leg, using a leg-lengthening device. Pins were inserted in his leg and the bones cracked; then the device was turned four a five times a day.
Then there was the physical therapy — eight hours a day, every day. It went for six months, even after they left Baltimore.
It was very effective, his mother says. Stephen grew nearly 3 inches in 9 weeks. But it was very, very painful.
The family was considering more treatments in a few years, but another illness soon made it out of the question.
Stephen's mother noticed that he was sick a lot. He had mosquito bites that just wouldn't heal, and his gums were inflamed.
She took him to various doctors before one finally asked: Has he gotten any blood work done?
"I think that the doctors, because of his bone disease, didn't think he would have something major. " Stephanie says. "They've known what he's already gone through. So they were thinking what were the chances?"
Stephen had leukemia — the type more commonly seen in adults. He was given only a 15 percent chance of surviving.
He was only 6, and he had a big fight ahead of him, but he had a secret weapon.
He was admitted to Brenner's Children's Hospital and hit hard with chemotherapy, but that didn't help. The only chance, doctors said, was a bone marrow transplant, and it had to be from a perfect match.
The only possible donor was Stephen's younger brother, Jacob, who was 4. But the doctors warned the Ludwigs not to count on a match.
"I remember talking to these parents," Stephanie says. "They had eight kids, and none of the seven were a match. I remember thinking: I knew I should have had 100 kids."
As it turned out, Jacob was enough. He was a perfect match.
But the fight was far from over.
Stephen needed to go to Duke Medical Center for the transplant, and he needed to go quickly.
But Duke turned him down. There were a lot of children needing transplants, and Stephen — because of his condition and because he had a blood clot between his heart and his liver — was just too much of a risk.
"One of the docs went to Duke and said: 'If you see Stephen as a snapshot, you wouldn't take him, but if you view him as a movie, you would see it differently … with his support and everything he's overcome," Mike Ludwig says.
Stephen had the transplant in 2005. It was on Dec. 28, a day the family still celebrates as Brothers Day.
He was sitting up quickly, and after a few months, he was walking out the door. He and his mother lived in an apartment in Durham for a while so he could continue treatment.
One side effect of the transplant was almost miraculous. Most people with Ollier's disease lose their eyesight. Stephen did not — doctors think that's because of his new immune system.
Another one definitely was not. He came down with Graft Versus Host disease, a complication from the transplant in which donor cells attack the recipient's body.
It took him a while to overcome that, taking medication that — his father says — made him feel really horrible.
In the years that followed, there were more problems. Stephen was diagnosed with thyroid cancer in 2007 and as a result, had his thyroid — and inadvertently, his parathyroid — removed.
He seemed to have gotten past the worst of his health problems when another player at basketball camp fell on his good leg in 2008, and he broke his femur. That required surgery, and he had to have rods inserted.
In 2011, he had more surgery on his right leg, which was turning in because of the Ollier's disease, and two years later, he had surgery on his right arm. His ulna was bowed, and his hand was starting to lock. Doctors said it appeared that his arm had been broken consistently for years because he had fallen and had no way to brace himself.
Stephen ended up with a MRSA infection after that surgery, and the hardware in his arm had to be removed.
There was nothing holding his arm together, his father says, and it took about a year for his bones to mend.
Ask Stephen and he'll tell you that he remembers very little about the pain and suffering of those years. He's focused more on the good things that happened. Visiting the aquarium in Baltimore. Getting a Lego battleship from a relative while he was in the hospital. Meeting Kobe Bryant — Stevo is a huge fan — and Shaquille O'Neal on a Make-A-Wish trip.
Sports was always there, and it kept him going.
After his transplant, Stephen would shoot spitballs into a little basket his parents made him. Then he would get a little farther out and put a ball into a Nerf goal.
In the Durham apartment, he started playing on a real goal. He even got a Pop-A-Shot to improve his speed.
He would play until he almost dropped, his mother says.
After the surgery on his arm, he was told he would never play tennis again.
Stevo proved the doctors wrong.
He and his brother were both on Page's tennis team — which recently won the state championship.
The surgery meant that he had to adjust his tennis swing and his basketball shot, his mother says. But he managed to make them both better.
Stevo plays baseball, too — batting first because of a short strike zone and pitching last with a throw that may not be fast but is certainly tricky.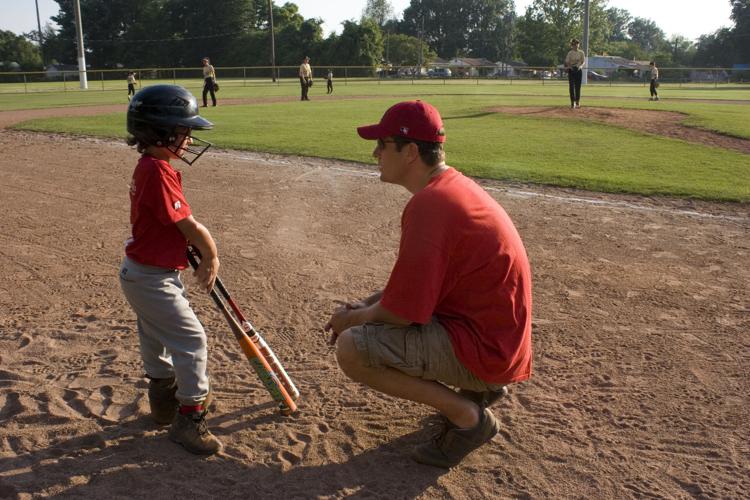 All of those years of health problems helped make Stephen who is he, his father says. They affected his family, too.
"They say when your kid has cancer, everyone has cancer, and that's so true," Mike says. "His childhood was so crazy and so packed with medical drama that it stopped being drama. And we started doing other things.
"We tried to emphasize living in the moment."
The family has stayed very close — partly out of necessity. All of that time in the hospital. All of that recovery and rehabilitation time.
For two years, Stephanie says, Stephen had to limit contact because of his compromised autoimmune system. She kept Stephen at home and pulled Jacob out of preschool — "all hanging out with our hand sanitizer."
Jacob, Mike says, has grown to be a compassionate person because he's seen his brother in such pain.
Stephen, he says, is mentally tough — almost to a fault.
"He has learned what's good and evil. He has a lot of empathy. He sees people for who they are and is OK with them."
The past has also helped Stephen shape his future.
He wants to be a motivational speaker — to help others make the most of their lives.
He told his story for the first time at his grandfather's Rotary Club in Hickory.
"People were coming up to me afterward and telling me how inspiring I was," Stephen recalls, "and that I had changed their lives."
Pretty heady stuff for a 14-year-old.
He's spoken a couple of times a year ever since — to youth groups, college students and teachers.
He recently produced a video, and he's thinking that the Internet might be a way to bring his message to more people.
And what is that message? "I always talk about staying positive. Someone in the world has it worse than you. If you are positive, that's what life's about. …
"I tell teens and kids, especially, not to get so down on themselves — they have a whole life ahead of them."
That positive attitude doesn't surprise his parents.
"I think he's the most secure, confident kid I've ever met," Stephanie says. "There's a spirit in him."
Now Stevo is taking that spirit to Chapel Hill to pursue his dream.
And if the people there check out the lift on his shoe? He won't mind that so much — as long as they don't underestimate him.