Over the past month, 5,500 high school seniors graduated from Guilford County Schools. Every one of them has a story. Here are 10.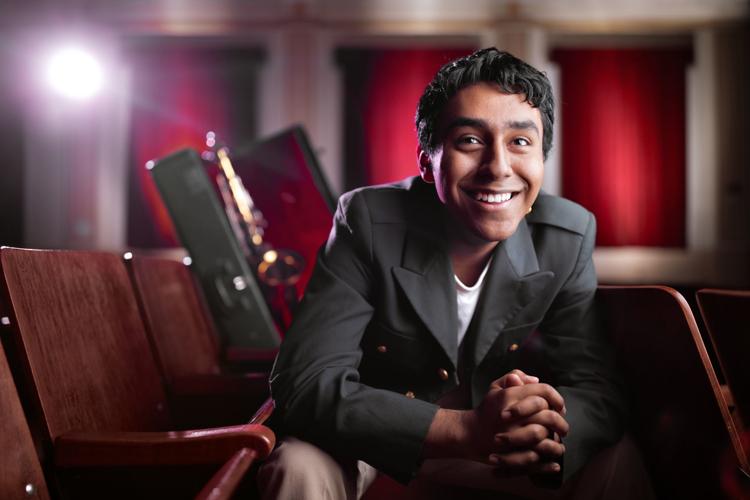 Breayan Sedano-Roman steps into the auditorium at Penn-Griffin School for the Arts and remembers how much he loves that stage.
Sedano-Roman played the saxophone and flute in the band, acted in the school's theater productions and traveled to elementary and middle schools as Penn-Griffin's ambassador as well as the school's student body president.
And he earned 500 service-learning hours — double than what is required to receive a service-learning cord at graduation.
Sedano-Roman will now head to Guilford Technical Community College for two years. He then plans to transfer to UNCG to major in drama, minor in dance and focus on the education of both.
All thanks to what he found at Penn-Griffin.
"I've grown up in a lot of ways," he says. "Mentally. Socially. Just everything."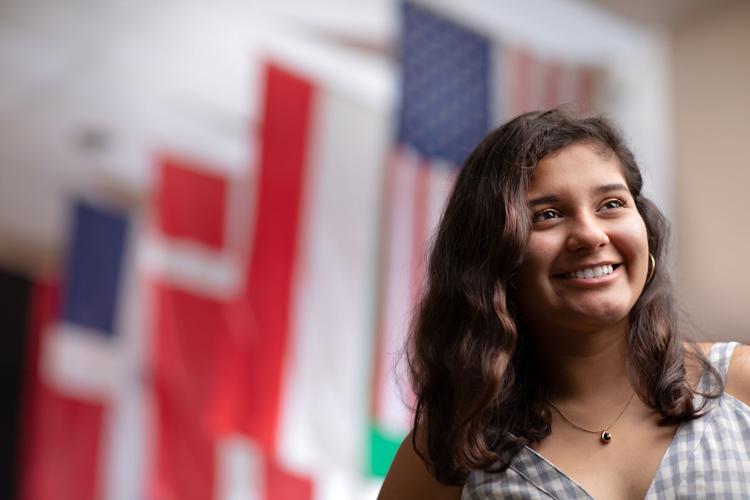 Monica Hernandez always wanted to go to Wake Forest University. But could she?
Her dad paints houses, her mom cleans houses, and as the youngest of two, she had no idea if her family could afford it. So, she worked hard.
At Southwest Guilford, Hernandez ran cross-country, captained the cross-country team, volunteered as a service-learning ambassador, and worked as the school's yearbook editor-in-chief. On June 8, she graduated 20th in her class of 366 seniors.
She did make it Wake Forest. She calls it her "dream school." She earned a scholarship for gifted seniors who are first-generation college students. She is now a Magnolia Scholar at WFU.
"I'm going to a place that valued me and saw my potential," she says. "That was something I'll always be grateful for."
Ben Foley proved everyone wrong.
When he was 3, experts told his parents that he wasn't expected to make eye contact, make any friends or even say "I love you" to his mom or dad because he was autistic.
Foley is now an Eagle Scout, a medal winner at the Special Olympics in soccer and swimming, and a member of the National Honor Society at Ragsdale High. He now will attend Guilford Technical Community College this fall to study graphic design and computer engineering.
Or, as he likes to say, he will be "messing with computers."
His parents couldn't be prouder. The same goes for him.
"As the saying goes," Foley says, "'you can never judge a book by its cover.'"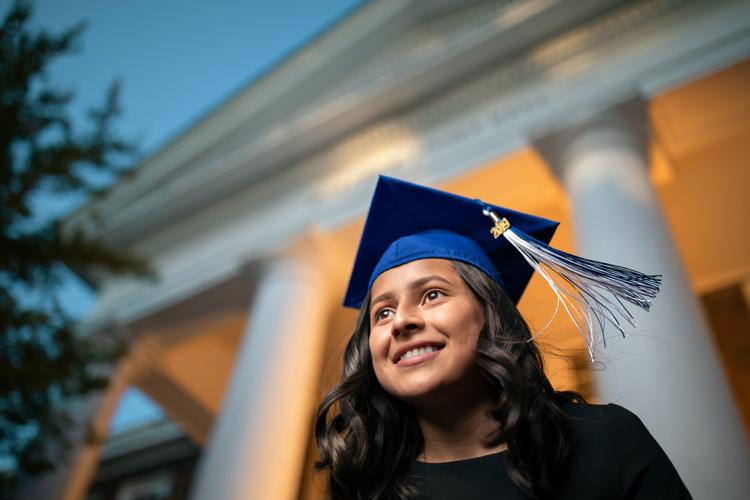 Karen Cruz Ruiz could hardly believe it.
She heard over the phone that she had been selected as an Odyssey Scholar, a program that will cover the full cost of attending Elon University.
She cried. Her mom cried. Her dad, a man of controlled emotion, smiled big.
She knew her family couldn't afford college. Her dad is a gardener; her mom, a homemaker. But the Elon scholarship dashed that worry, and her dream of getting a college degree became real.
The Middle College at Bennett helped make that happen, she says. There, she became a leader and an activist who believed in herself.
"If it wasn't for other people," she says, "I wouldn't be where I am now. I know I couldn't do this on my own. My family is my backbone, and we've found a community of people who care, who want to help regardless of the color of your skin. We've found a home."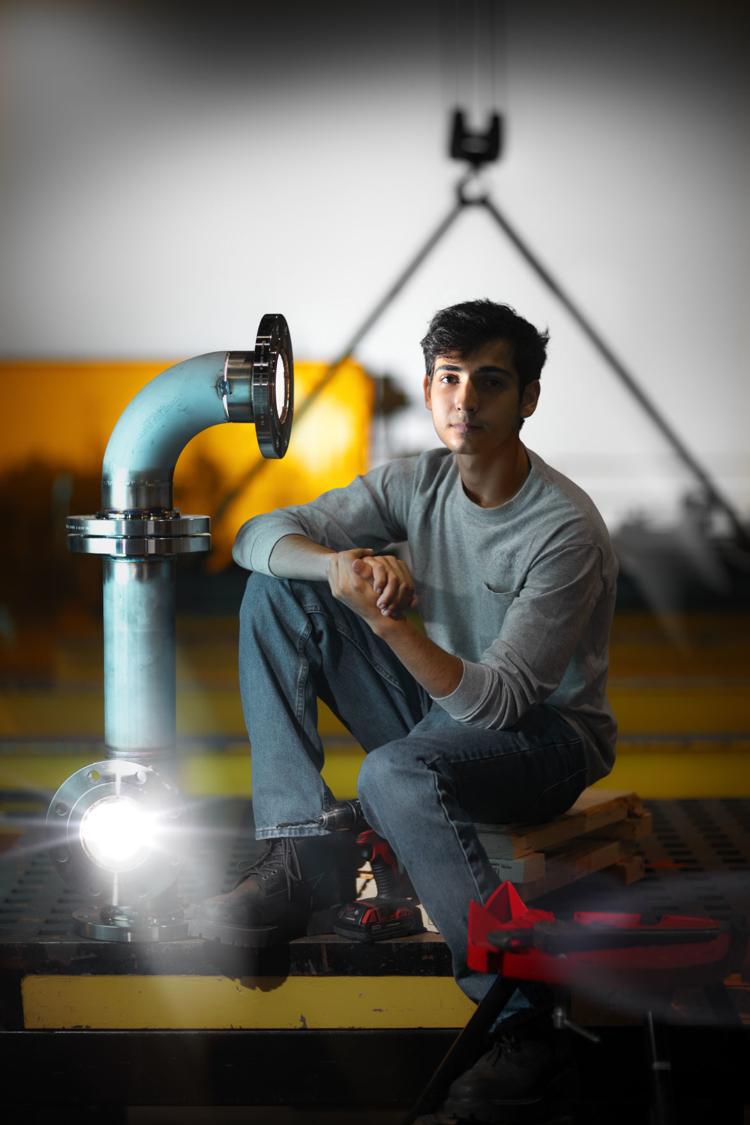 Essa Bishara kept asking himself the same question at Western Guilford High.
"What am I going to do next?"
He found it in teacher Art Close's logistics class.
Bishara will attend UNCG this fall. He doesn't know what he will major in, but he will continue his apprenticeship at HYFAB, a local manufacturing company. Close helped him get that job, and Close's logistics class helped him find a career.
"A lot of people my age know what they want to do, but I didn't," Bishara says. "But when I was taking logistics, I found that a company could set me up with a decent paying job and that gave me a sense of direction."
Isabella DePue raises chickens, embroiders kitchen towels, bakes quiches and grows vegetables in her backyard. Then, every Saturday morning, as she has for the past two year, she will go to the Corner Farmers Market beside Walker and Elam avenues and sell what she makes and grows.
DePue will soon leave her table. After graduating from Grimsley High School, she will head to Davidson College this fall. She earned the school's Presidential Scholarship, and she will major in Hispanic studies.
She speaks Spanish and Portuguese, and she wants to become an immigration lawyer and use her language skills and her law degree to fight for — and be a representative of — the people who come to America to make a better life.
She got that sense of social justice from her parents, her next-door neighbor and her paternal grandmother. And the big lesson she learned?
"Just to believe in myself," DePue says, "and not be scared to share it."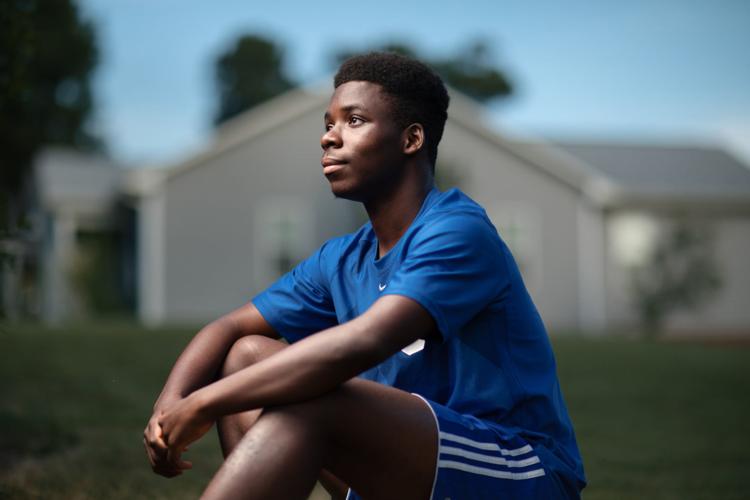 James Weah wants to become a doctor.
He knows it'll be, in his words, a "grind." But he loves science, he loves anatomy, and he wants to provide for his parents, who have done much for him.
They brought him to Greensboro from Africa's Ivory Coast when he was 5. At the time, he was the second oldest of four children, a boy who lived in his bare feet in a refugee camp.
He now is a graduate of the Middle College at N.C. A&T, finishing third in his class, and he will major in biology at UNC-Charlotte.
"Work hard," his parents often told him. "Then, you can be blessed.'"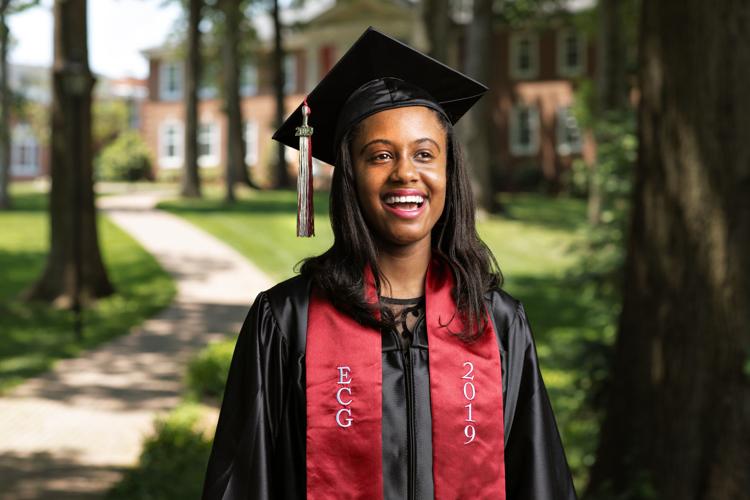 Kennedy Misher went to the Early College at Guilford to challenge herself.
At first, she felt overwhelmed. But she found friends, and they all helped one another. And like when she plays her clarinet, she felt calm and confident with every subject she tackled.
She will now study biomechanical engineering at N.C. State. She wants to design devices and research ways to improve the lives of people dealing with diseases that hit their heart, kidneys or brain.
Misher has always been interested in science and math, and she sees biomechanical engineering as the marriage of both. It also zeroes in on something her mom, a veteran educator and former school principal, always told her.
"Do something you love," she would say, "and make a difference in someone's life."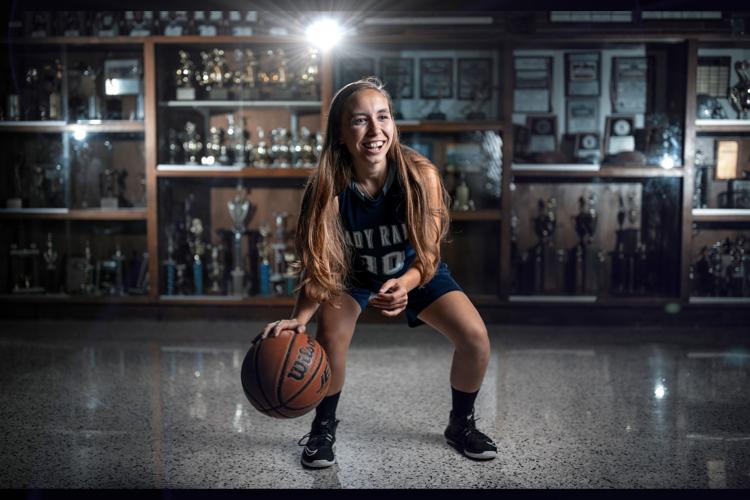 Ask Mary Ann Watkins about Northeast Guilford High, and she will tell you she is proud to be a Ram.
She was the captain of the school's volleyball team this year, a co-captain of the girls basketball team last year and the president of her class every year. This year, she was the high school's student body president, the voice of the morning announcements.
That is, when she wasn't wearing No. 1 or No. 11 on the court.
This fall, Watkins will attend Appalachian State University. She says she wants to become a nurse.
"I have this belief that we have to help others," she says. "It's deeper than citizenship. It's morals. No one is chosen for any situation they are in. I mean, if it were you, wouldn't you want someone to help?"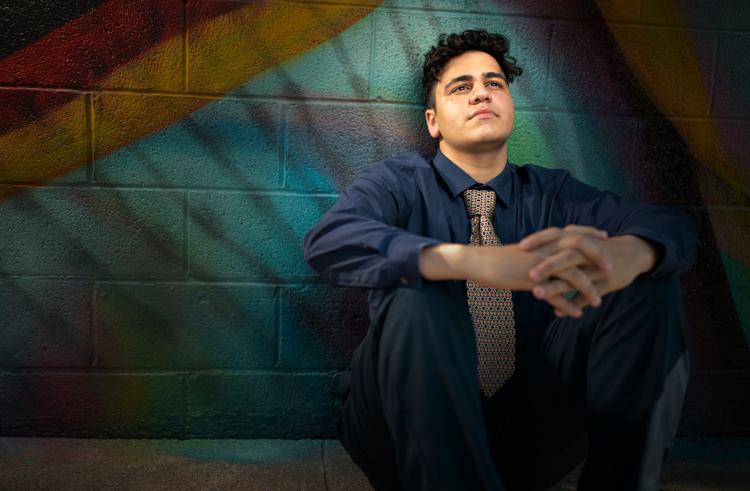 Yazzen Yousef does keep busy.
He works at a translator at an Islamic school off New Garden Road and helps Syrian refugees get acclimated to Greensboro — and their new country — after escaping violence in their home country.
This fall, Yousef will study mechanical engineering at N.C. A&T. He will learn how to build things. At the same time, he will continue to volunteer. For him, it's incredibly important. It's because of eight words
"Me sitting there doing nothing," he says, "will change nothing."