GREENSBORO — Before taking the stage here Wednesday as part of his "Decision America" tour, the Rev. Franklin Graham discussed the president's pullout of American troops in Syria, a country where his nonprofit has worked for decades.
"I'm hoping in the next couple of days he'll make some changes," Graham said before preaching to an over-capacity crowd of about 8,600 at the White Oak Amphitheatre. The event wasn't marred by protests like some of the other stops on the tour.
The North Carolina-based Samaritan's Purse has provided basic necessities to refugees there, who have fled violence on the country's borders. After American troops were pulled out this week, the country, whose Kurdish fighters have been longtime American allies, was attacked by Turkey.
When he first took the stage, Graham, also the CEO and president of the Billy Graham Evangelistic Association, spent the first few minutes asking those in the audience to pray for the country and its leaders.
And he stepped back from the microphone and asked the audience to specifically pray out loud for several leaders, among them President Donald Trump, Vice President Mike Pence and House Speaker Nancy Pelosi — whom he referenced as the "opposition" at least once on Wednesday. He said America's problems are deep.
He spoke of people sleeping in the streets and immigrants who have long been in this country who need a path to citizenship. He also spoke of America becoming a "secular" nation that doesn't fear God.
"I think our country is in trouble," Graham said. "The Republicans are not going to fix it. The Democrats are not going to fix it. God is our only hope."
But Graham also made it clear that he wasn't in Greensboro to talk politics.
"This is not a political rally," Graham said. "We are here to tell people how they can have a relationship with Jesus Christ."
He spoke in the footprint of the Greensboro Coliseum Complex, where in 1951 Baptists constructed a 10,000-seat building on what had been a grassy lot so that his father, the Rev. Billy Graham, could "save souls." Nearly 400,000 people attended the crusade after more than a month of services.
On Wednesday, after performances by Grammy-nominated singer Jeremy Camp and guitarist Dennis Agajanian, Graham spoke of people in need of hope.
Many in the audience agreed, as they yelled out "Amen!" and "Hallelujah."
Franklin Graham in Greensboro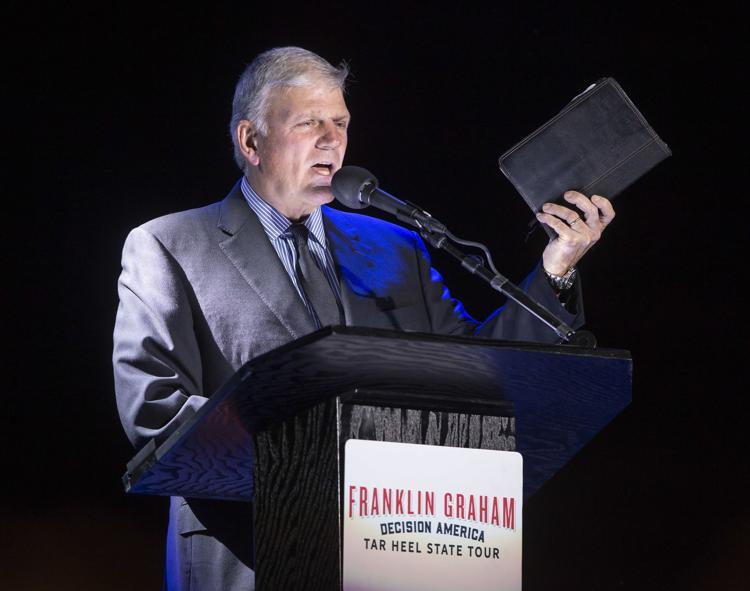 Franklin Graham in Greensboro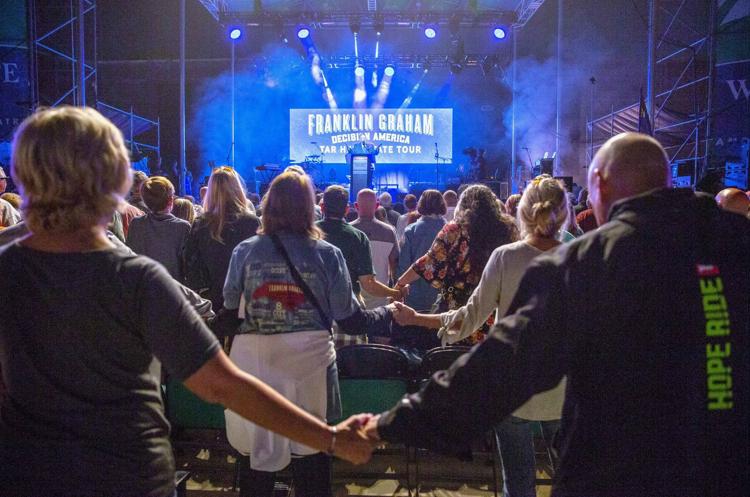 Franklin Graham in Greensboro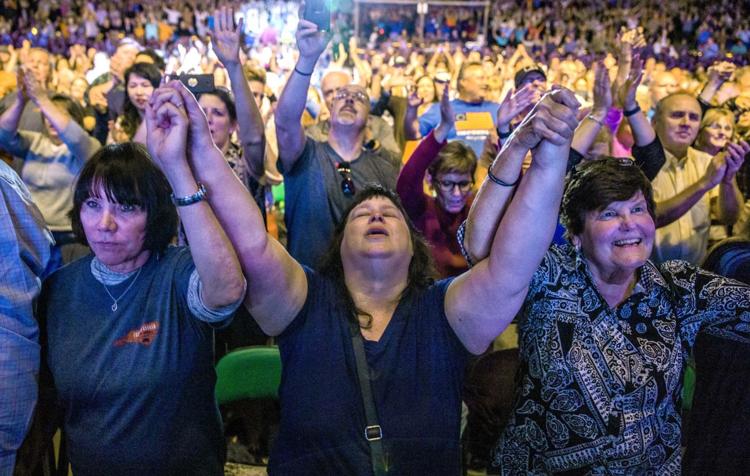 Franklin Graham in Greensboro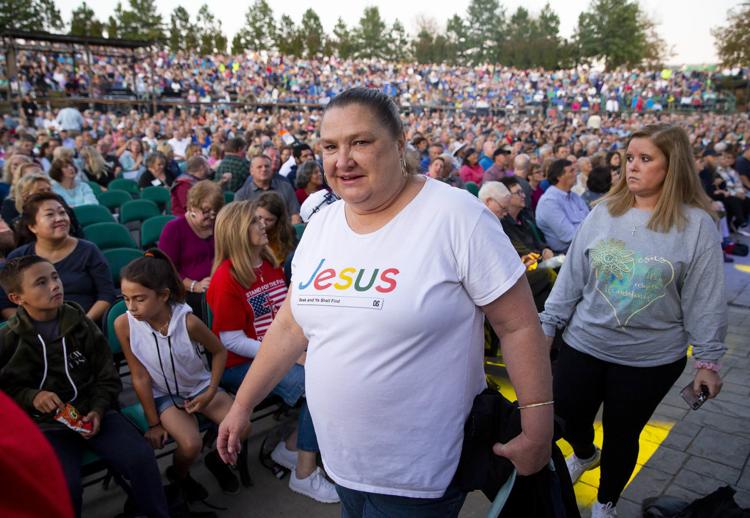 Franklin Graham in Greensboro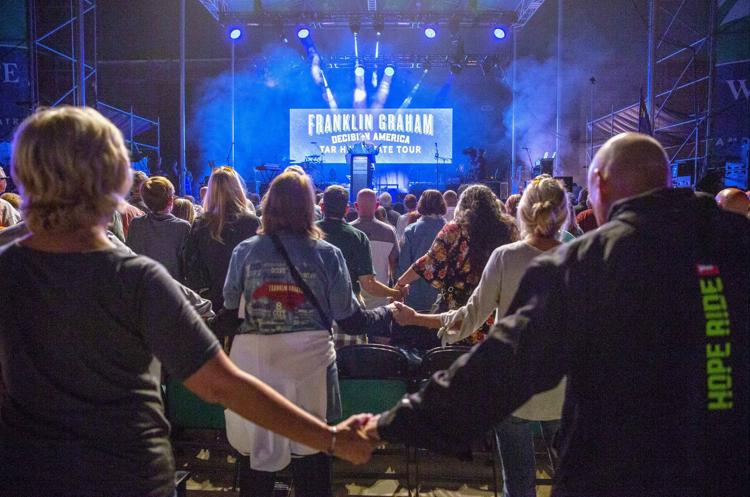 Franklin Graham in Greensboro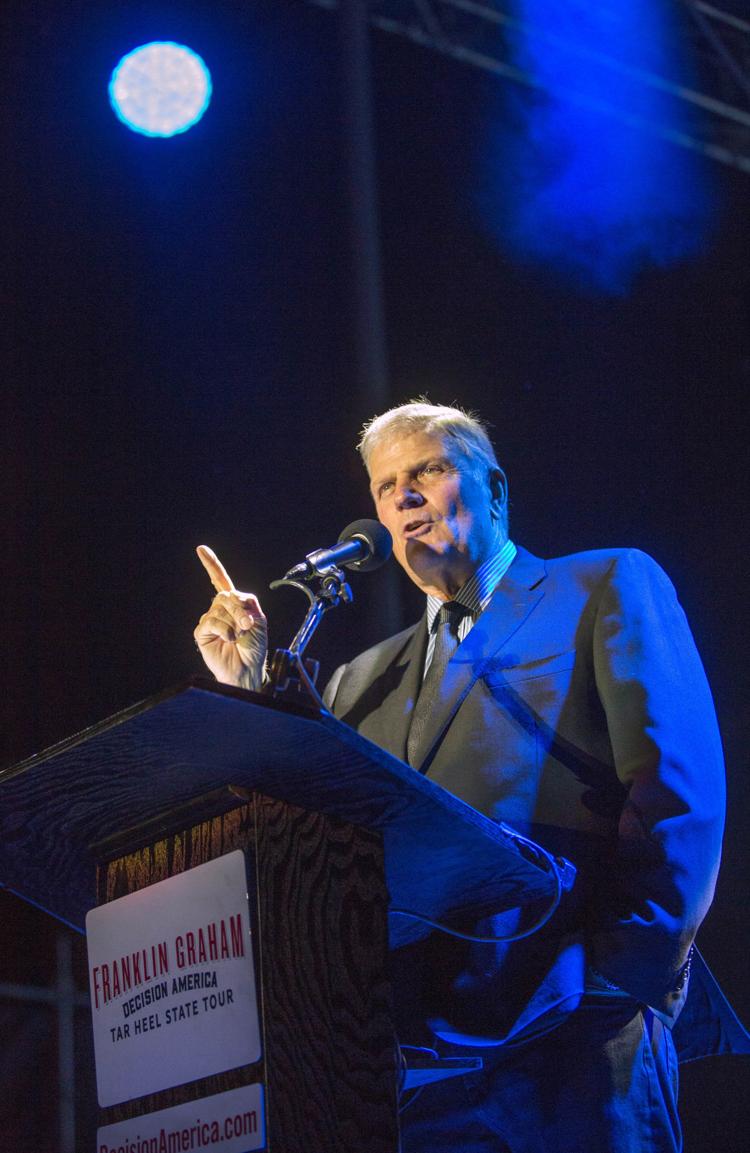 Franklin Graham in Greensboro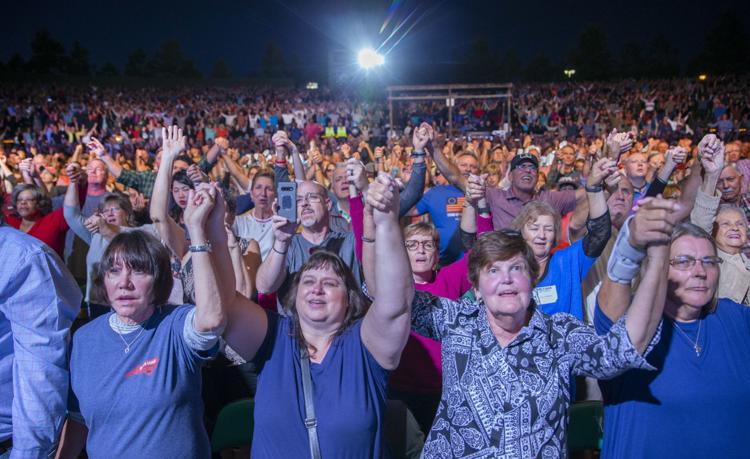 Franklin Graham in Greensboro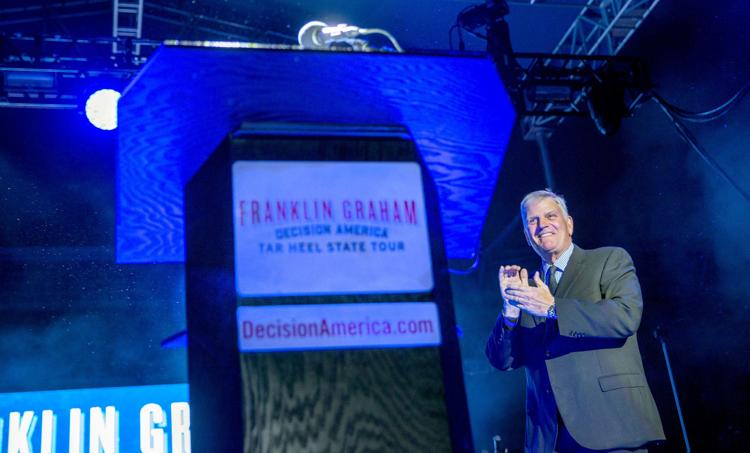 Franklin Graham in Greensboro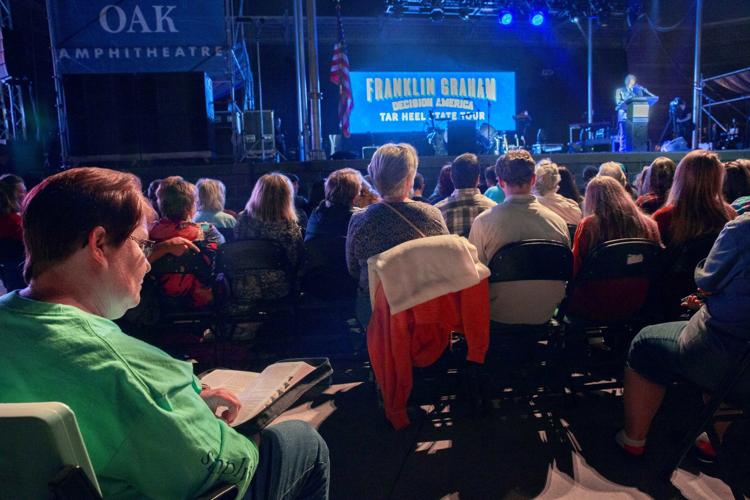 Franklin Graham in Greensboro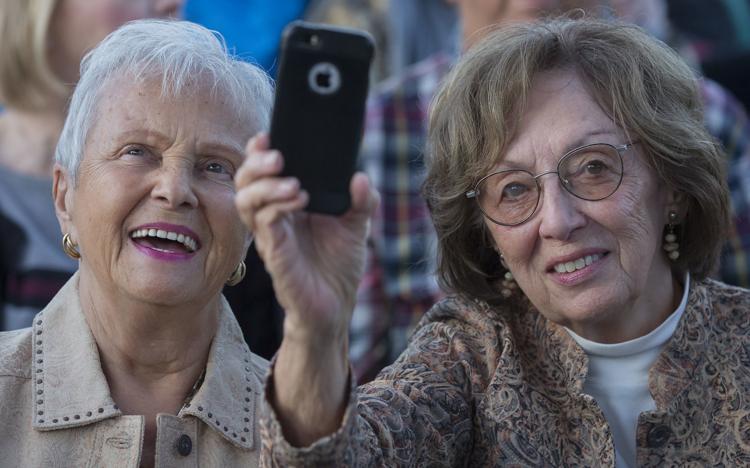 Franklin Graham in Greensboro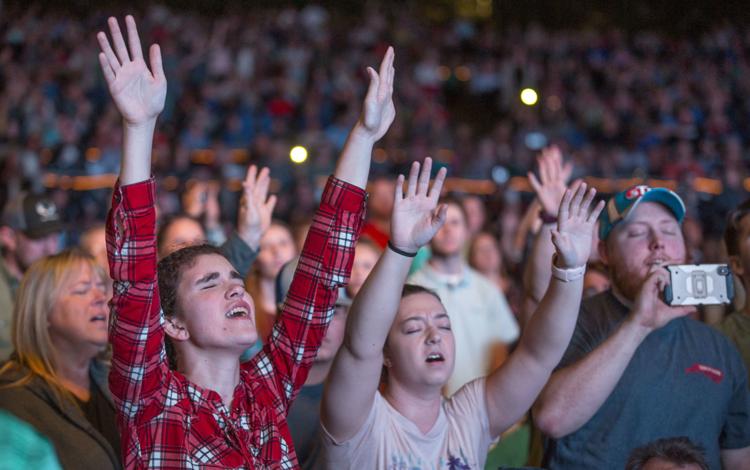 Franklin Graham in Greensboro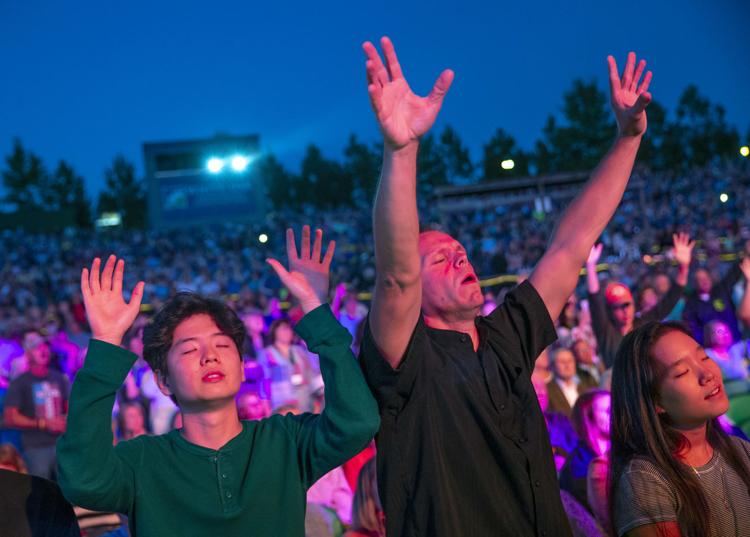 Franklin Graham in Greensboro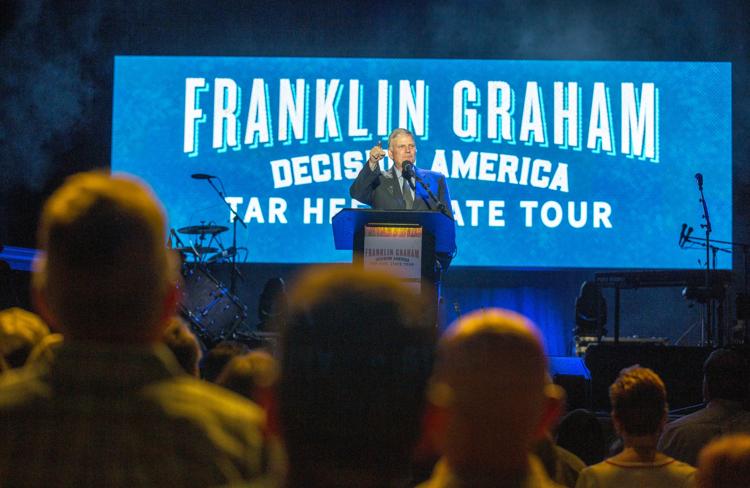 Franklin Graham in Greensboro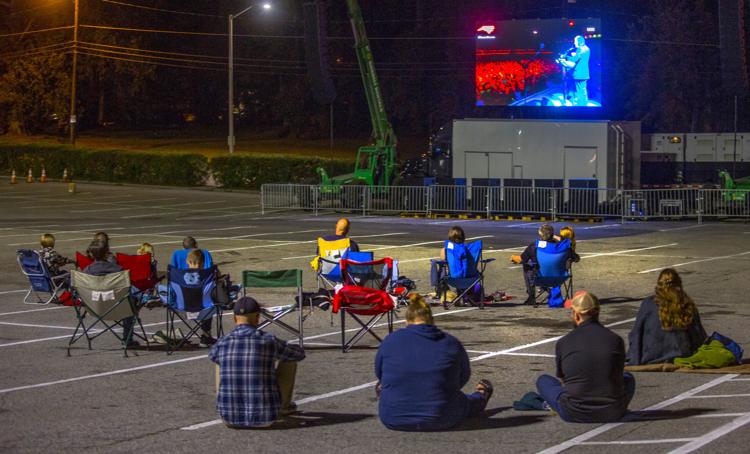 Franklin Graham in Greensboro