There went our normal.
The closed businesses.
Canceled sporting events.
Deserted tourist destinations.
All because of the coronavirus pandemic.
North Carolina is in the process of reopening and, in many ways, so are we.
Until then, we've asked community and faith leaders to help us take a deep breath. To share with us words of hope. To tell us about the places they like to travel in their minds to remember good times. To make us smile again.
What we got is an eclectic mix.
Our Hope: Faith and not fear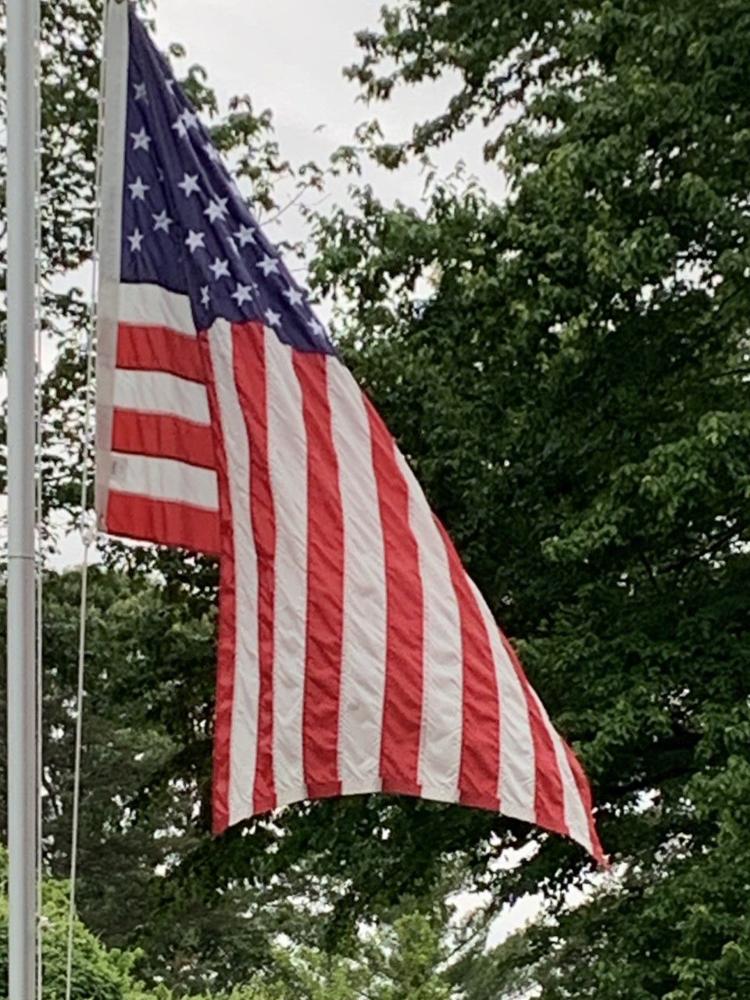 Every morning, I start my day with a walk/jog and each time I see this American flag that has stood the test of time through all four seasons. To me, it has become a symbol that there is survival after the storm, hurricanes, and even tornadoes.
Times are hard right now for many, tomorrow seems uncertain; and as an entrepreneur and small business owner, I think about my company which was on the rise prior to COVID-19. A few of my contracts were placed on hold as organizations sought to secure/readjust their financial capacity.
What has kept me motivated each day is that in the face of adversity, God is still in control and I will continue to live by faith and not fear.
— Maseta Dorley, CEO of MDM Global Consulting, a nonprofit consulting firm
Our Hope: Be kind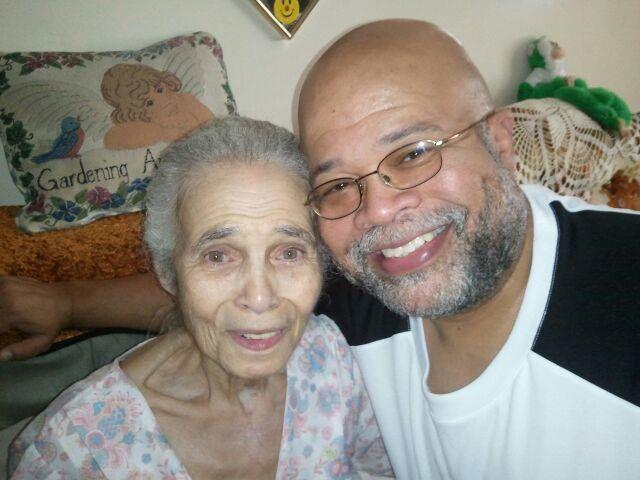 Like many of you, I am grateful for the positive values I gained from my parents. One such value is the importance of helping others in their time of need.
Although we did not have much growing up, my parents would regularly share what we had with others. Sometimes, I would complain about the inconvenience of having to share our stuff with people. At those times, my mother would remind me: "Be kind. One day you might need a helping hand, too."
I am thankful for the opportunity I have, as a servant-leader with Greensboro Urban Ministry, to daily live out my parents' legacy for helping others. And as we all walk together through these uncertain days, let's all remember the words of my mom, "Be Kind. One day you might need a helping hand, too."
— the Rev. Myron Wilkins, president and executive director Greensboro Urban Ministry
Our Hope: Acoustics of the outdoor chapel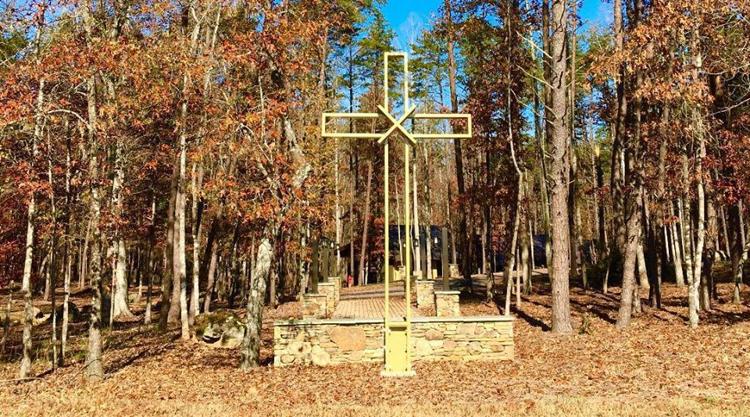 Over the last decade St. Francis Springs Prayer Center has become a place of rest and refuge for me. I enjoy walking the trails, sitting by the stream listening to the quiet of nature, and singing in the great acoustics of the outdoor chapel. Finally, the hospitality and grace embodied through Father Louie Canino and Ann Bauer each time I visit bears witness to Christ's love for me in a way that deeply touches my soul.
— the Rev. Wes Ward, missional life pastor at Westover Church
Our Hope: Renewed heart of the home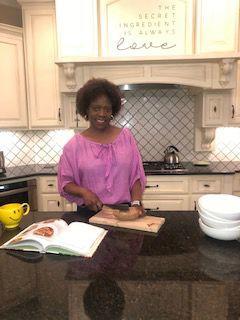 Six weeks at home restarted my love for my kitchen. The kitchen truly is the heart of the home. Prior to COVID-19, I entered this place in my home to implement the daily plan without thought or passion. My kitchen has become the source of smiles, organizing walks with my children, trying new recipes, cooking lessons, rich conversations, homeschooling, horsing around, journaling and giving myself time to think.
— Michelle Gethers-Clark, CEO of the United Way of Greater Greensboro
Our Hope: The rainbow hunt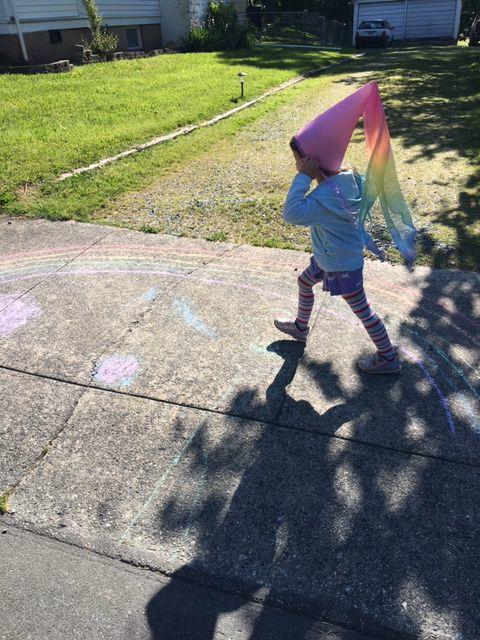 The daughter of some Glenwood friends was turning 4 in a no-birthday-party-pandemic so they gave her something else special: a rainbow hunt.
After a single request on the neighborhood Facebook page there were rainbows on sidewalks, in windows, on porches — more, in the end, than an excited 4-year-old could count.
It was nice to be reminded that in tough times there are still happy surprises, and that good neighbors make them easier to find.
— Liz Seymour, local activist
Our Hope: Hometown vibes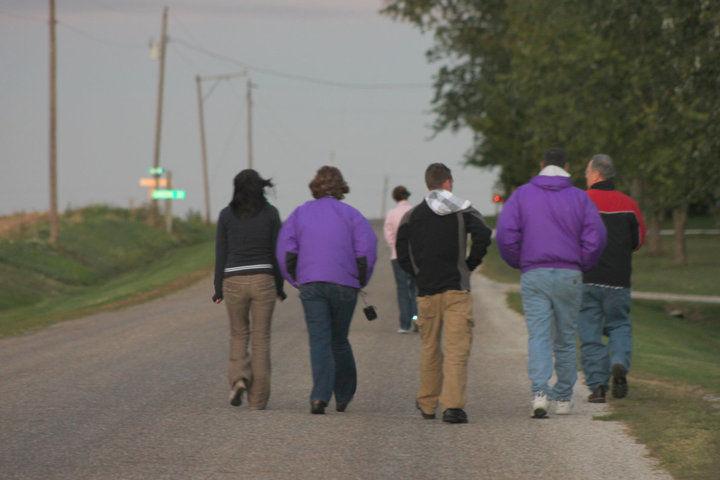 It does not matter that I've lived away from my hometown for 30-plus years, I still get a good feeling of comfort and connection when I go back. Don't get me wrong, I love living in North Carolina now, but there is something about the land I grew up on that calls to me and reminds me of my roots. The dirt is black, the land is flat and the summers can be scorchers, but it's where I felt love and acceptance from an early age. It is where I learned to be rooted and grounded in life and in faith.
—  the Rev. Jill Alventosa-Brown, evangelism and older adult pastor at West Market Street United Methodist Church
Our Hope: When is God?
Where is God, when the parent loses a child, when coronavirus causes persons to die alone with family standing in the waiting room, when persons go to the grocery store just to see people? As a pastor, when persons ask me "Where is God?" I try to rephrase the question to "When is God?" I am convinced by the assistance of the prayers of my people, I believe God comes into our lives when we call people just when they need it the most, when we send a get-well card, when we sit with one after a tragedy, and when we help those who are most vulnerable in a rich country. That is when the Spirit moves from, "heart to heart and breast to breast," and my soul finds a sweet relief.
— the Rev. Darryl W. Aaron, senior pastor of Providence Baptist Church
Our Hope: Reach out to someone today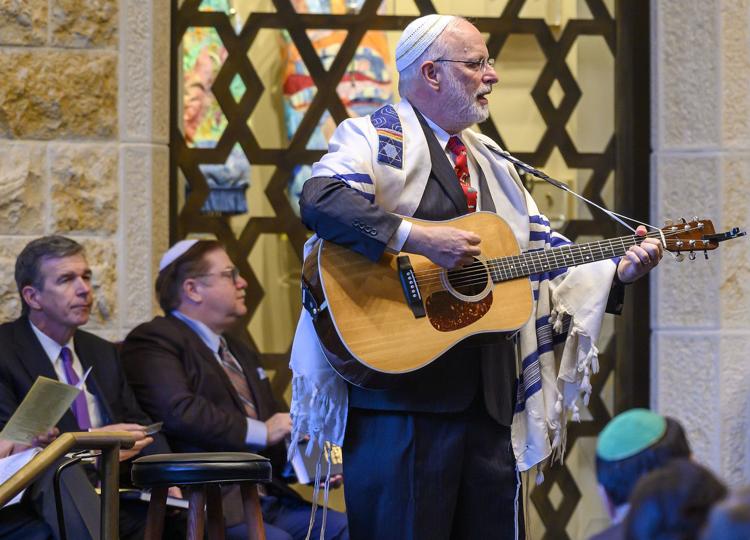 At this difficult time, I believe that it is our responsibility to give to each other hope. Hope for health, love and recovery. Hope for a better tomorrow, a tomorrow where we can once again gather as a community of faith to learn, act, share, sing and pray.
Reach out to someone today in some way! Give them the gift of hope!
— Rabbi Fred Guttman, Temple Emanuel
Our Hope: The neighbors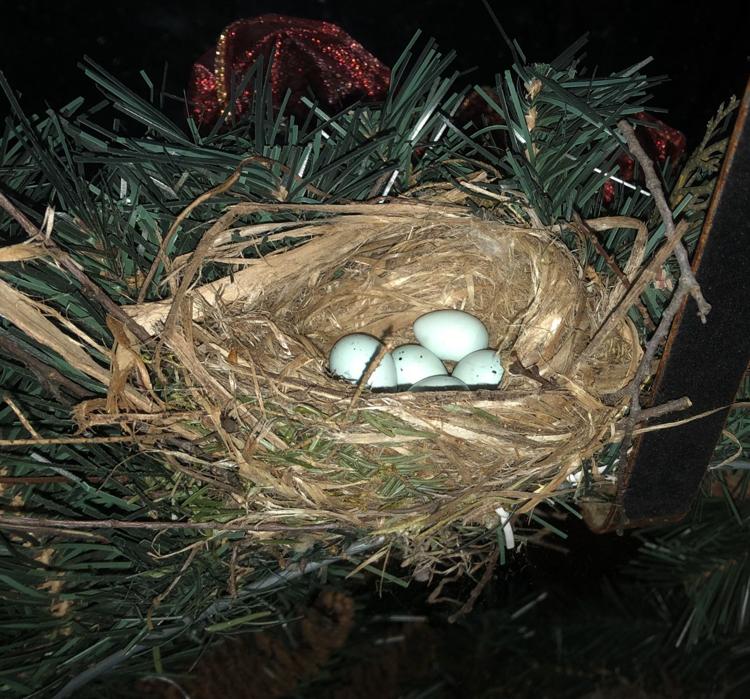 In all the COVID-ized upheaval, we forgot to take down our front door winter wreath. By mid-March, it was too late. We had guests who had moved in and built a two-story apartment!
A simple reminder: In the midst of life's confusion, sadness and unpredictability, God's world continues to renew us and offer hope. We're inspired and thankful… #everydayisearthday.
—  the Rev. Jay Hilbinger, senior pastor of First Lutheran Church
Our Hope: Enough light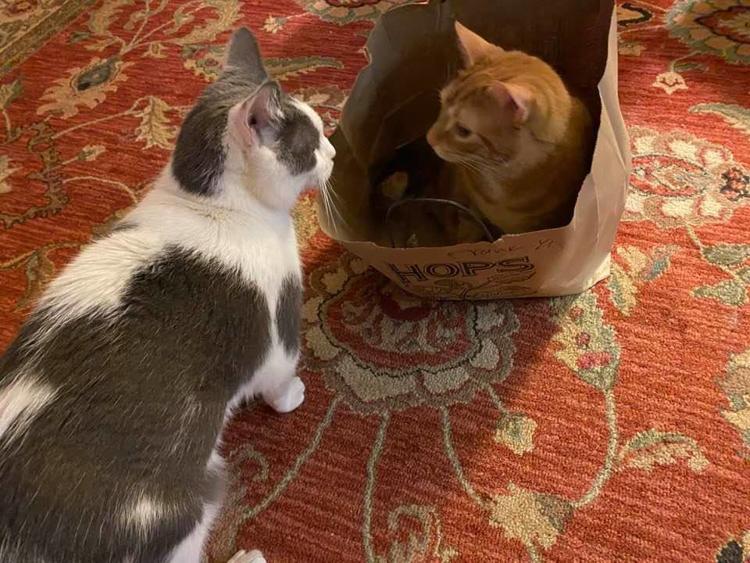 One of my favorite stories is about a rabbi who asked his class how they could tell, when the night was over and a new day had dawned. One student raised her hand and asked, "Is it when there is enough light that you can tell the difference between an oak tree and the fig tree?"
The rabbi said no.
A second student asked, "Is it when there is enough light that you are able to tell at a distance the difference between a sheep and a goat?"
The rabbi again said no.
Finally, the whole class said together, "Rabbi tell us when is there enough light that you know that the night is over and a new day has dawned."
The rabbi replied, "When there is enough light in you, that when you see the face of another, you see the face of a brother or sister. That is when the night is over and a new day has dawned!"
— the Rev. Frank Dew, a Presbyterian Church (USA) minister
Our Hope: Class of 2020, this is still very much your year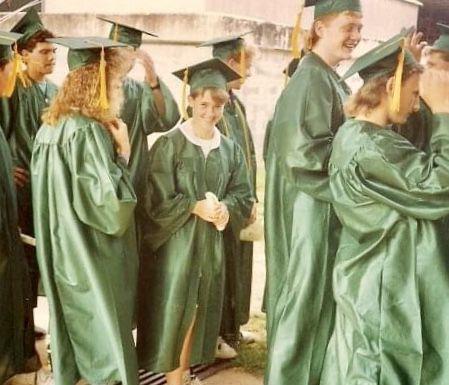 To the class of 2020:
You don't know me, but I know a few things about you.
You are part of the most diverse generation ever. You challenge the status quo and push boundaries. You are courageous and brave. You are also frustrated and you were robbed of the classic senior year experiences.
Here's the thing: This is still very much your year. You are literally making history. No one has ever stood where you stand or had this experience before. We are all watching the way you choose to respond to all that's happening around you.
I'll leave you with this lyric by one of my favorite bands, The Avett Brothers: "Decide what to be and go be it!"
You are my hope for the future and I cannot wait you see what you make of it!
Michelle Kennedy
North Moore High School
Class of 1992
— Michelle Kennedy, executive director Interactive Resource Center
and City Council member
Our Hope: Putting words to dreams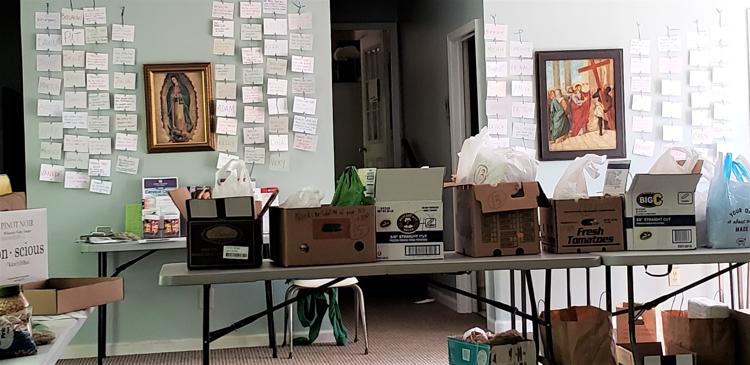 While we can't share our joys and worries and pray each other up over Tuesday dinners, people are keeping the cycles of blessings flowing by collecting prayers among neighbors (which are hung in the church and prayed over phone trees and Facebook) and sharing food, diapers, and feminine products while forming new relationships across language and culture, and putting words to dreams for the world as it could (and should) be where life can flourish!
— the Rev. Audra Abt, vicar at Episcopal Church of the Holy Spirit
Our Hope: I am filled with hope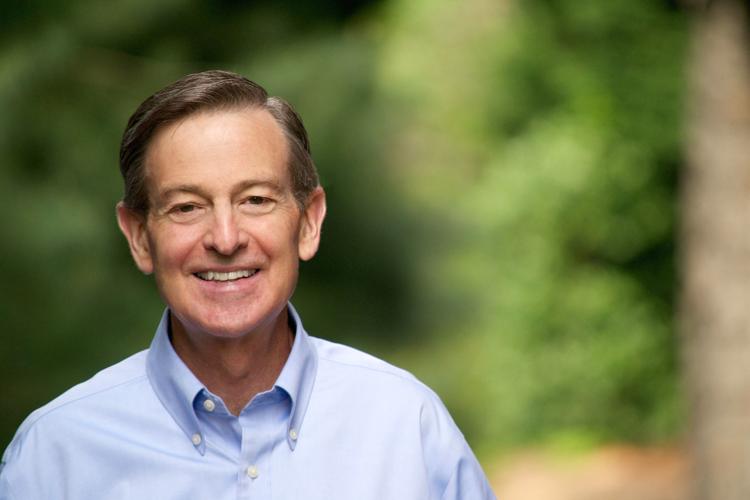 If we listen to the voices of our day, we are told there is little hope when it comes to race relations.
Furthermore, I have been told the most segregated hour of the week is Sunday morning at 11 o'clock.
While those may be true, I am filled with hope. Why?
I have pastored in Greensboro for 30 years. I love this city. It is my home. My closest pastoral friends happen to be a different race than me. But, oh how we love one another, and enjoy serving Jesus in partnership.
This not only brings me great joy, but tremendous hope.
— the Rev. Don Miller, pastor of Westover Church
Our Hope: The 1910 limestone Quaker meetinghouse
A place that gives me great hope is the 1910 limestone Quaker meetinghouse in Ramallah, Palestine. It was completed shortly after the supervising builder's beloved wife died.
It survived being used as a British tavern in WWI, as a home for refugee families and a school for their children after the '48 war, has survived the '67 war, two intifadas, and continued military occupation, but remains an oasis both of spiritual strength and literal green in the heart of the city.
If it can survive and thrive through such challenges, so can we!
— Max Carter, former director of the Friends Center at Guilford College. He also leads historical tours through the college's woods — where Quakers settled and fugitive slaves chased freedom on the Underground Railroad.
Our Hope: Opportunity for growth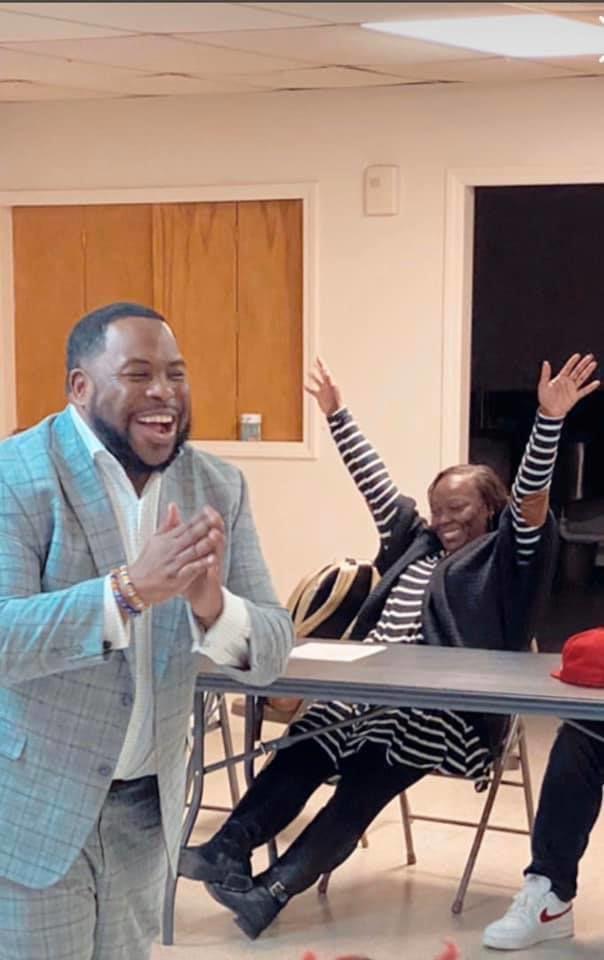 When a tired heart is overwhelmed and it seems like you can't take it, and all hope is gone, just remember that the wilderness does not last forever!
The wilderness is an "in between" place. It is a time of testing before we get to the Promised Land on the other side. Generally, we don't like our time in the wilderness, but it is an opportunity for transformation and growth.
We come out different than we went in. Most importantly, our time in the wilderness is temporary, but the courage, compassion, and character we develop are permanent. There is greatness inside of you! If we keep reaching, if we keep praying, if we don't let go, we can all be heroes! Rise up stronger, hold on longer, keep the faith, and never lose hope! The victory is already yours, and don't give up, because it's worth the fight!
— the Rev. Deon Clark, pastor of Equation Church
Our Hope: Just dance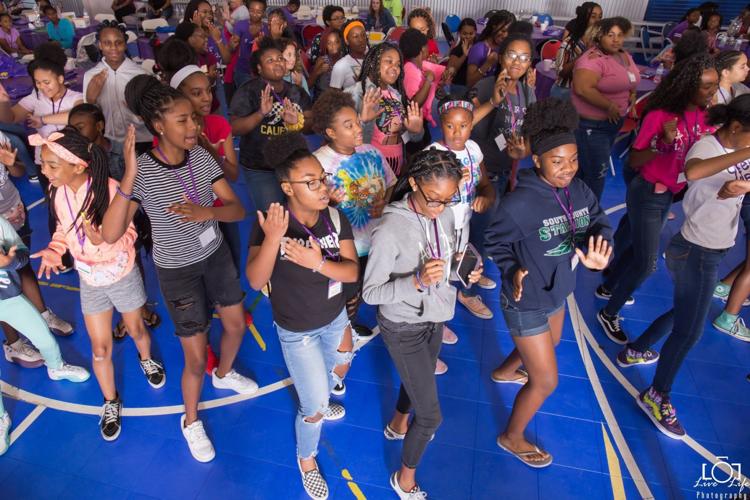 Today, you have another chance to increase your faith, love someone deeper and become the best version of yourself.
I know this pandemic feels like forever, but it's only temporary. Just remember to find and embrace the silver linings in this moment and dance until your heart overflows with joy.
— Alana V. Allen, founder and executive director of I Am A Queen