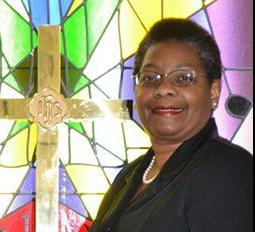 HUMAN INTEREST STORY – BETHSAIDA TIMES: Philip, a former disciple of John the Baptist, recently began a timeless relationship with Jesus, the long sought after Teacher/CFO whose presence, authority, power and leadership were predicted before his arrival. Philip, his contemporaries, and predecessors were in search of the Messiah. Joyfully, his quest ended when he was found by the One he sought – Jesus of Nazareth, the Chief Faith Office, and Ultimate Social Entrepreneur.
Upon accepting Jesus' summons — "Follow Me" — Philip connected with the initially skeptical Nathanael telling him of his discovery. In response to Nathanael's assumption— "Can anything good come from Nazareth?" — Philip's "come and see" (John 1:43-50) is the call of faith-social entrepreneur in 2019.
Faith-social entrepreneurs are dissatisfied with the way things are. In its earliest understanding, entrepreneurship was not associated with money. The concept and practices were related to the use of skill, expertise and knowledge fueled by passion. They improve the world by inviting others to be a part of endeavors larger than themselves. Faith-social entrepreneurs serve as bridges between kingdom and community as guided by the Great Commission (Matthew 28:18-20).
If Philip had been born 30 years ago, the notion of social entrepreneurship was just beginning to take root. Today, he would have limitless access and the potential to cast his net of influence to a hungry world. The world frequently seeks purpose and relevance through the use of social media.
During a mountainside ministry moment, Jesus shares the good news with the crowd. For those who were receptive, he challenged existing mindsets, introducing kingdom initiatives and upending the status quo. Jesus motivated people to go home transformed, showing Philip the prime example of faith-social entrepreneurship.
After teaching the multitude of well over 5,000, Jesus directed Philip to feed them. In doing so, Jesus demonstrated His holistic approach to the meeting needs of his creation by quenching their spiritual thirst through supernatural means along with addressing their physical longings for food. Jesus enlarged Philip's core capacity by involving him in the care of God's children because Philip was willing (John 6:1-15).
Philip knew logically what to do. At that point, he lacked vision and innovation, yet Jesus inspired him to take the risk of faith. Philip looked through the lens of limitation but God challenged him to look deeper within the community to identify resources God made available. Thus, Philip's practicality yielded to Christ's compassion which moved him and the other disciples beyond sentiment into meaningful acts of service.
Faith-social entrepreneurs may not have all the answers but are convinced of God's call. They are persuaded to invite others to partner with Jesus. The faith-social entrepreneur understands that there are no guarantees of success on our own terms. However, true success is measured by God's standards of faithfulness and obedience rather than our human opinions. The faith-social entrepreneur of 2019 operates with a trainable spirit, and trusts that God is "able to accomplish abundantly far more than all we can ask or imagine" (Ephesians 3:20, New Revised Standard Version).