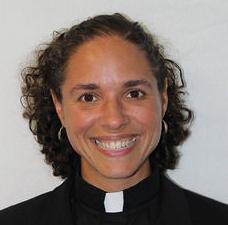 James, among the first people Jesus called to follow him, is known by some as Son of Thunder. He had a fiery temper and a willingness to speak up. He probably wasn't hard to find when he walked about with Jesus, nor do I imagine people wondered what he stood for when he showed up in public.
In 2019, I imagine his diatribes and every thought would be shared on social media. He'd be that guy who always stands up at public meetings to denounce the bad, the ones in the wrong. He'd be the one at the front of marches and taking interviews, calling out public leaders and the silent complicity of the masses. Not everyone would be happy to see him when he showed up, I'd imagine.
When it's just Jesus and other followers, James' fire and confidence tend to rub people the wrong way. As the Gospels tell it, James is rebuked multiple times by Jesus (to rebuke means to sharply criticize), once for wanting a guaranteed special place in Jesus' entourage, which unsurprisingly annoyed the others. You can imagine the rolling of eyes and the grumbles "So not humble, that James, so not trusting what Jesus says about how in God's reality everyone is valued, everyone has a place."
Our world may run on a scarcity mentality and grant privileged place to those to demand it over others, but God's world has a special place for everyone. If this is true, you don't have to fight or angle or manipulate others to have a place. You've got it, and you don't need to lord yourself over others anymore to feel secure.
Jesus also rebukes James for wanting to destroy whole towns by calling down God's fire on them when they reject Jesus' message. What level of entitlement or self-righteousness mixed with fear makes one want to call down punishment and destruction on others?
Some folk want to call down fire on LGBTQ+ people, on elected leaders of the opposing political party, on neighbors who voted differently or who didn't vote at all, on people who "just don't get it" (whatever "it" is).
If we ever find ourselves thinking, "If they would just go away, then God would finally be happy, and we'd be able to get real work done," we might just be asking Jesus to call down the destructive hellfire. It's about wanting to secure our own righteous place close to God by putting others in a place farther from God, and this is not what Jesus is about.
Jesus didn't grant James his wish, and Jesus won't grant it to us, either.
Jesus criticizes James but still embraces him in love. James's commitment to speaking up is admirable unless it denigrates others. When, like James, we imagine that we need a special place to be valued, we forget that Jesus lived and died for a world where everyone has a place, and when we call down fire on others, we forget that God is bringing all of us closer to God's dream for us. Let us pray every day for the confidence to see that God makes a place for us and for everyone in God's abundant love.
The Rev. Audra Abt, who who once lived with the people of rural communities in Tanzania and Brazil to explore ecological sustainability, is pastor and mission developer at Episcopal Church of the Holy Spirit.