On the grounds of Starmount Presbyterian Church in Greensboro, a tiny house took shape over the fall. And sometime this year, its builders hope, it will provide shelter to someone in High Point.
The dwelling will be among 10 houses going up at a lot on Hay Street that will be rented out to tenants based on what they can afford. 
The effort is a project of Tiny House Community Development Inc., a Greensboro-based nonprofit with a mission of providing affordable housing. The organization over the past two years also created a tiny house development on Causey Street in Greensboro, and plans to begin work on another Greensboro development in January.
The houses themselves range in size from just under 200 square feet to about 500 square feet.
"A lot of people look at a tiny house and don't think they can live in one," said Scott Jones, executive board chair at Tiny House Community Development. "But, they're very comfortable. And many people have gone to college and lived in a dorm or in a tiny apartment they shared with other people."
The house that went up at Starmount measures 16 by 24 feet, or 384 square feet, and consists of three rooms — a bedroom, bath and laundry room, and a combined kitchenette and living room.
Volunteers began working on it in September. It was disassembled several weeks ago so that it could be moved to High Point, however, it won't be moved until the foundation has been put in place, which hasn't happened yet.
"We are basically modularizing panels," Jones said. "And that allows us to take it apart in a way that it maintains its strength and integrity so we can move it to its permanent foundation. That way we can build offsite and still have a strong, secure structure."
Kevin Kattmann, Starmount's Mission Committee representative for the tiny house project, said the church has a history of working with the area's homeless, and has been involved in the past with Habitat for Humanity projects, along with efforts to provide emergency shelter. He found out about Tiny House Community Development through a neighbor, and thought working on a tiny house seemed like a natural extension of Starmount's past efforts.
"And Starmount was looking for something that we could sink our teeth into that would make an impact," Kattmann said. "And it fills a niche. If you look at the demographics of homelessness, you're largely talking about a lot of single individuals. That's what ((Tiny House Community Development's) mission was addressing. So we started talking about what's involved — money, effort, and found out about what they were doing in High Point."
The cost of building the house was $30,000, paid for with endowment funds provided to the Mission Committee. Tiny House Community Development gave Starmount the option of building on the High Point site or at the church.
"We were very interested in building here, where people could see it," Kattmann said. "A lot of what we do is sort of distant. But this was something we could bring here. When I put up the sign-up sheets, we originally had about five or six people signed up. After the first Saturday when people could see it going up, I had to cap it at 17. Suddenly everyone wanted to be involved."
Two houses are under construction at the Hay Street site in High Point. Jones said he hopes the first home will be occupied by July. Jones said those applying to live in the houses have had to have experienced chronic homelessness over the past two years. Tiny House Community Development works closely with Guilford County Continuum of Care, a partnership of local organizations that assist the homeless, in the selection process.
Kattmann and Jones say they want to focus on "building a community within a community."
"If you go to Causey Street, there's a community garden, a gazebo," Kattmann said. "You can slap things up, but that's not what this is about. The idea is that the neighbors can participate as well. Things like that make (the tiny house residents) a part of the community."
Starmount Presbyterian Church members build tiny home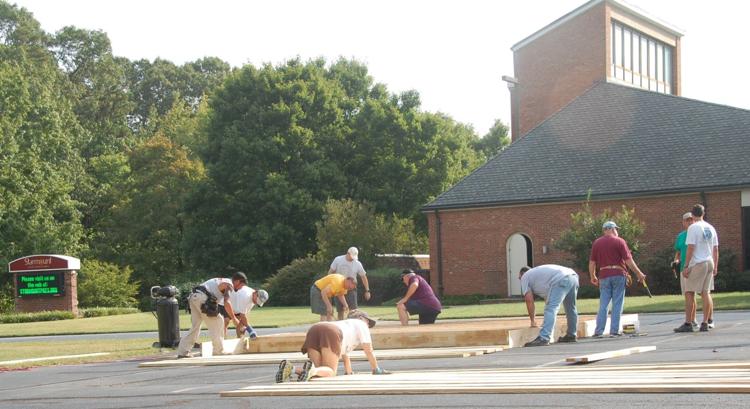 Starmount Presbyterian Church members build tiny home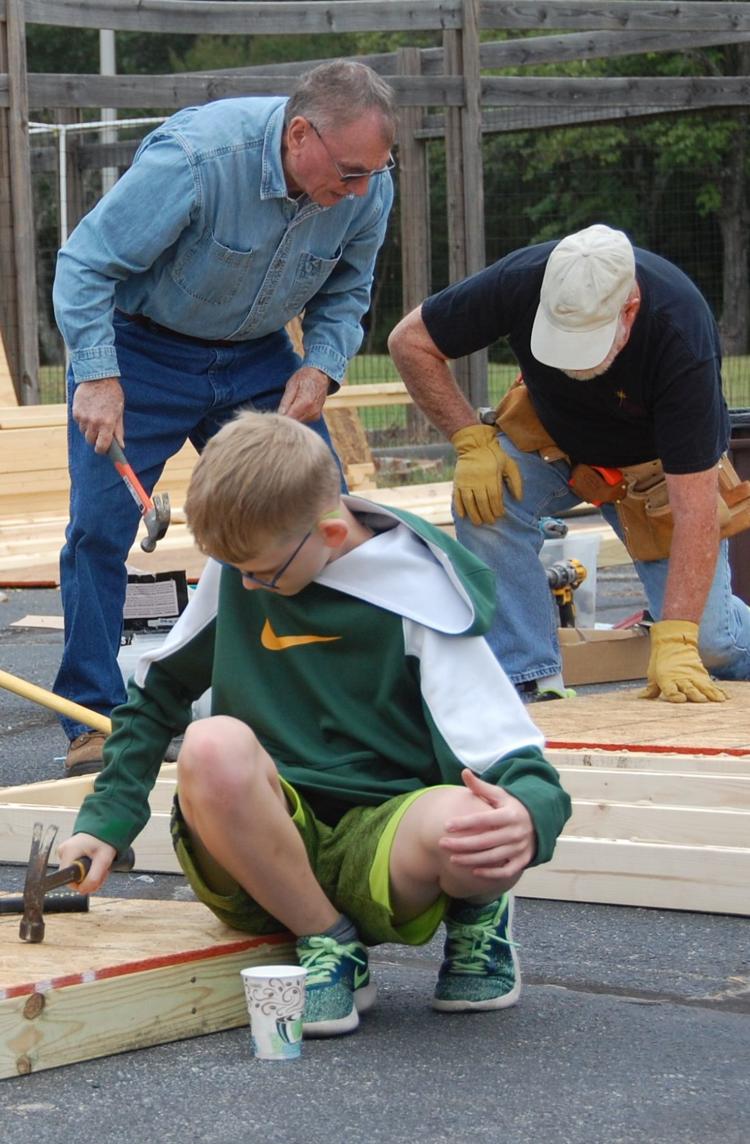 Starmount Presbyterian Church members build tiny home
Starmount Presbyterian Church members build tiny home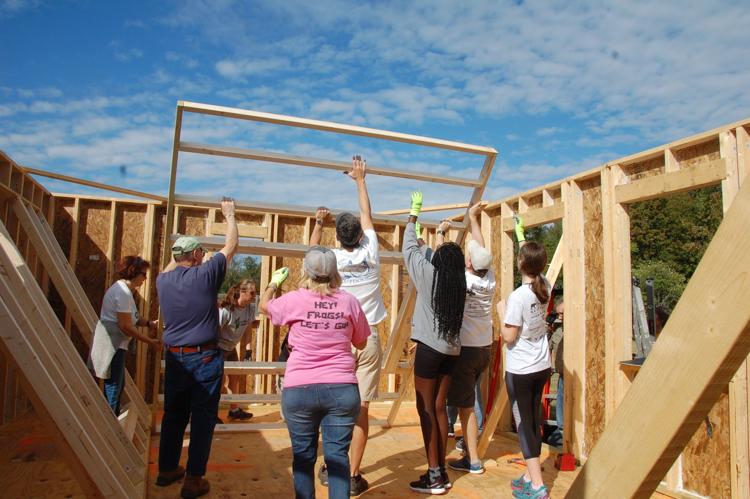 Starmount Presbyterian Church members build tiny home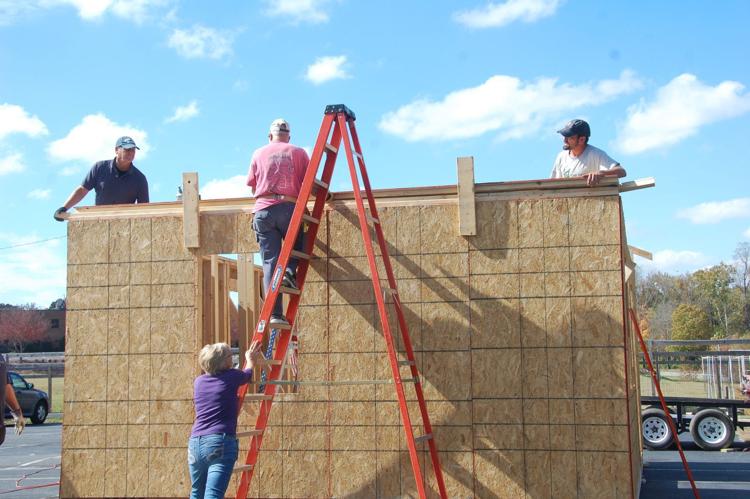 Starmount Presbyterian Church members build tiny home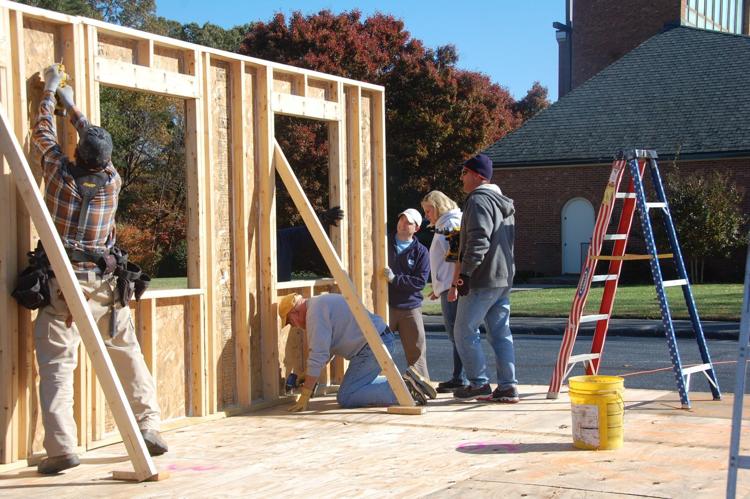 Churches join tiny home movement