Faith leaders imagine modern-day disciples
Bible passages show the 12 disciples who surrounded Jesus were 12 very ordinary, rough-on-the-edges followers who were not necessarily the brightest, nor the most religious — but symbolic of those who Jesus chose to use. The Rev. Don Miller of Westover Church once surmised they would change the world today as they did then. So, we asked 12 people of faith to each take a disciple — and creative license — and give nuance to their lives today. We wanted a profile or context — and that's what we got. Another, former pastor Deborah Suess of First Friends Meeting, takes on the women surrounding Jesus.
Modern-day disciple Matthew: 'Jesus and I were astounded by the unity of the Greensboro community'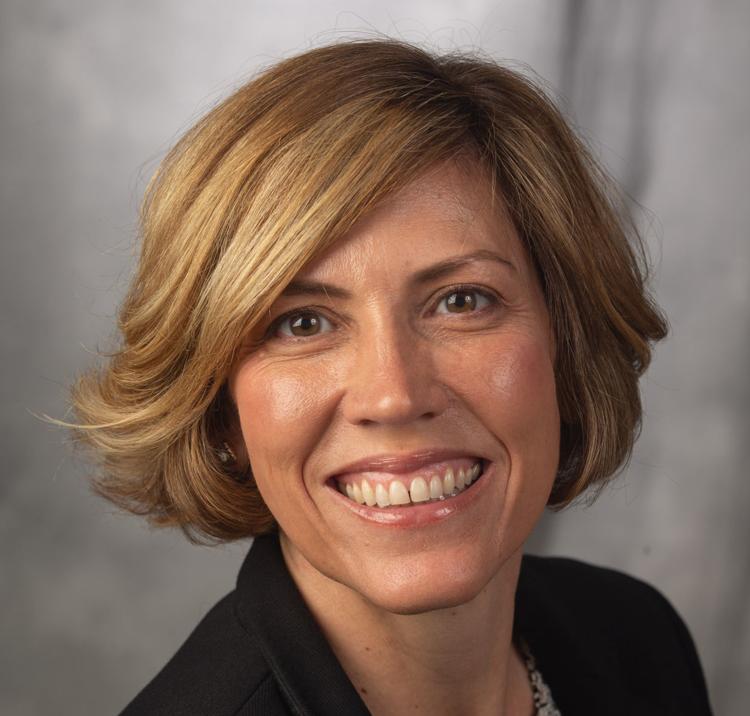 I walk with Jesus down Elm Street. We stop at Center City Park, where he works alongside other Greensboro citizens to feed the hungry.
We continue up Elm to Moses Cone and work with other volunteers who visit the sick, donate toys for the pediatric unit and engage patients undergoing chemotherapy with art projects.
We walk over to Murrow Boulevard and drop off blankets at the Interactive Resource Center. We then take clothing to the homeless who live in the woods and read to children at The Salvation Army.
Along the way, we meet and work with many of you. Just like when he walked and ministered from Galilee to Capernaum and Judea to Jerusalum, Jesus never draws much attention to himself but focuses on the needs of the beggar, the homeless, the refugee, and the voiceless — they are the ones with whom he sees, touches, hears, and heals.
 As Jesus continues to interact with members of our Greensboro community, I recalled a time when Jesus whispered to me and my friends on a mountain,
"Blessed are those who mourn, for they will be comforted." (Matthew 5:4) and "Blessed are those who hunger and thirst for righteousness, for they will be filled." (Matt 5:6)
I recall that on Oct. 30, 2018, Jesus and I were among the 2000 people that gathered in solidarity for the Guilford County Rally Against Hate and Violence at Temple Emanuel. Jesus and I were astounded by the unity of the Greensboro community. The Greensboro Faith Leaders Council charged the crowd to take a stand against hatred and "to be a consistent and insistent witness to God's love for diversity and justice."
Jesus and I, along with many of you, mourned those whose lives had been taken by the gunfire of hate. Coming together, we were comforted by seeing people of all racial, ethnic and faith backgrounds, young and old, seeking love, justice and mercy. We joined in as mourners standing shoulder to shoulder, sharing tears and knowing that the way of hate is not God's way. Together we witnessed a renewed call to love and care for one another.
Tragedy struck yet again last month after the tragic loss of lives in Christchurch, New Zealand. He and I were there as many of you came together again to denounce hatred and to support our Muslim brothers and sisters. Again, tears streamed down Jesus' face — he was devastated that these despicable acts occurred in sacred places of worship.
Jesus does not let the grass grow under his feet. We have also gone to local Bible studies, AA and NA meetings, watched as people have held open doors for strangers, brought casseroles to the sick, and opened local businesses that employ individuals with special needs.
While observing, Jesus repeated to me what he told the other disciples, "I was hungry, and you gave me food" and "I was thirsty, and you gave me something to drink." (Matt 25:35).
I must confess the man I knew in Israel is the same Jesus I see in Greensboro. He is driven by his passion for righteousness. It brings joy to Jesus when he is able to see the hungry are fed, that the thirsty find water, and people from all walks of life band together to support justice and to fight hatred, racism and bigotry.
I remain impressed with Jesus, but I believe Jesus is even more fascinated with what he is witnessing on the streets of Greensboro.
But even with the joy he experienced working with the people to feed the hungry, fight racism and welcome strangers, Jesus acknowledged how much work there is to be done.
The ways we love one another matters. If we pay attention we will see Jesus feeding the hungry child at school, welcoming the stranger who is of a different ethnic group, and visiting the prisoner. Jesus is on the loose in Greensboro proclaiming "God's kingdom come on Greensboro as it is in heaven..." May his ways become our ways.
Kim Priddy is the pastor at Sedgefield Presbyterian Church.
Modern-day disciple Thaddaeus: 'I was in the boat when Jesus stilled the storm'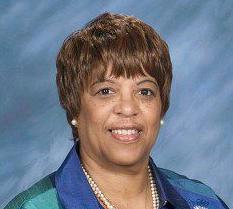 I am one of the 12 called by Jesus to follow him. I went willingly with the others from town to town observing Jesus as he healed the sick, made the lame to walk, the blind to see and the deaf to hear.
I was even there when he raised the dead! It was so exciting. It was also dangerous because there were those who wanted to do away with Jesus.
I am not as well known as Peter, James and John, but I was with Jesus! I did not walk on water, but I was in the boat when Jesus stilled the storm. I was with Jesus when he called Zacchaeus down from the tree and went to his home to eat. I was with Jesus when he raised Lazarus from the dead!
Yes, it was exciting to be with Jesus during his earthly ministry. I admit I did not always understand what he meant about the temple being torn or his going away.
By the way, I am sometimes called Jude or Judas Thaddaeus or Jude of James. I've mostly been known as just Thaddaeus.
It doesn't matter; I can proudly say, I was a faithful disciple of Jesus!
The Rev. Arnetta Beverly retired as pastor of St. Matthews UMC and then returned to ministry as the pastor at St. Stephens United Methodist Church in Lexington, where she grew up.
Modern-day disciple Simon, the Zealot: 'I'll keep following until I understand'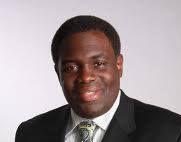 I've been looking for this man. I'm not sure why he has shown up now, but my homeboy James says this is the guy we've been looking for. Wonder if he cares as much as he says he does? Seems like he would have done something about this constant threat we're under. We can't even go to the store unless we're packin'.
Who lives like this all their lives? Day and night: car bombs, mall bombings, suicide bombers. Premature death and mass killings have become so common that I've begun to accept it as a way of life. Is it really supposed to be this way? And what is he gonna do about it? He's says to love our enemies but I'm ready to take them out. I'm confused, but I think I'll keep following until I understand.
I've been looking for this man. He's supposed to restore order, but He's going about it much more differently than I envisioned. He's healing sick people and telling evil spirits to come out. I thought that was just a myth until I saw it for myself. Dude was outside the corner store screaming, hollering, cutting himself, and acting really wild. I thought it was just a case of mental illness. I was very, very wrong.
Not only did the man become peaceful when He told the demons to come out, the guy wanted to leave his hometown and go with us. Can you say, IMPACT? This is where it gets crazy. Instead of follow-up counseling sessions, Jesus tells the guy to go back to his neighborhood and let everybody know how his life was changed by the power of GOD. Is that safe? Not sure, but I think I'll keep following until I understand.
I've been looking for this man. I've read some really good self-help books, but nothing compares to what he's saying. He told a religious leader of our political group, you must be born again. Really? I know I'm not perfect; no disillusionment here. But I thought the Rev was good because he stood up for the marginalized and disenfranchised.
But this man says the reason he's here is because EVERYBODY has sinned, even the Rev, and He came to redeem us. He told us, "You can look good but not be good." Whoa! Wait 'til people see this post on Facebook and Twitter. They are going to eat him alive for implying something is wrong with all of us and he's the only one that can fix it. I'm really intrigued, so I think I'll keep following until I understand.
I've been looking for this man. I regret leaving him when he got picked up on trumped-up charges. I wanted to stay out of it so my business and name wouldn't be scandalized. Boy, was I wrong for that. I get who he really is. I get how much he loves us. I get why he died and lives for us. Honestly, I owe it to others to tell his story. I'll keep following because now I understand!
Harvey "Chip" Rice is the pastor of Maranatha Fellowship in High Point and the author of "The Cup: What They Probably Didn't Tell You About Salvation."
Modern-day disciples, the women: 'Our time together as women disciples is often rather intense'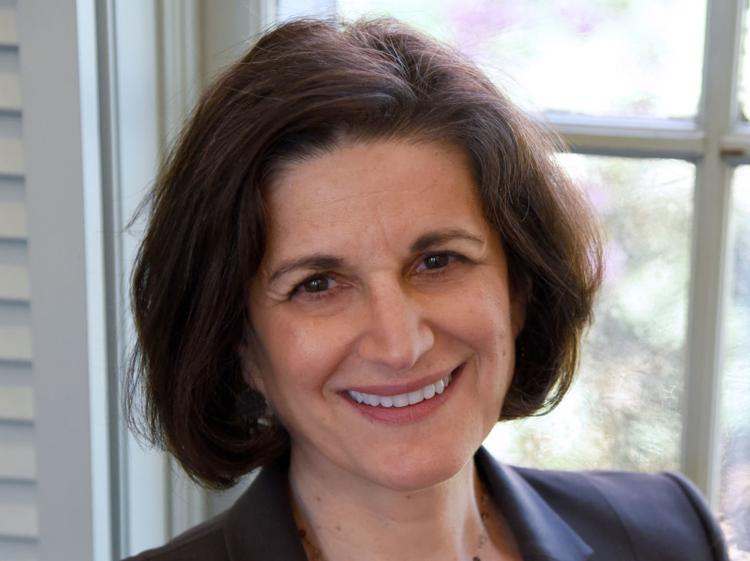 Greetings! Our names are Martha and Mary and we are responding to your recent email sent to Carpenterandfriends.org. Thank you for inquiring about Jesus' "female disciples." We are not only good friends with Jesus but are also blessed to be counted among his disciples.
So many folk think Jesus has only 12 and that they are all men. Wrong! Brother Matthew regularly reminds us of the time Jesus pointed at a large group of us disciples and said, "Here are my mother and my brothers. If you are seeking to do God's will — then you are my brother and sister and mother."
It's a good thing Jesus fully accepts women into the circle, otherwise he and the whole group would be a lot less comfortable. It is often we women who facilitate the travel, housing, food purchases etc., not only for our beloved Jesus but for the entire troupe of his friends and followers.
The two of us (as well as Laz our brother) initially got to know Jesus & Co through our Airbnb business that we lovingly call M & M's Place. We felt pretty lucky the first time Jesus chose to stay with us because he's got some very specific requirements. Any home he chooses needs to be:
1. Locally owned.
2. Located in what some folk call a "mixed" neighborhood — that is a neighborhood that welcomes people of all colors, creeds, abilities, orientations, rich, poor and in between.
3. Large enough to accommodate their dining table (including several extensions) in order to serve whomever shows up for a meal. (When Jesus first told us that he welcomes all to the table, we assumed he was speaking metaphorically. We were mistaken!)
4. On the bus line. Not sure if Jesus is just that "green" or maybe he doesn't trust local drivers. (Why don't they use their turn signals anyway?)
While we women are fully integrated into Jesus' outreach ministry and while we are regularly out there with others preaching, praying, pastoring and protesting as well as advocating for those on the margins. We also love spending dedicated time together as women. We call ourselves "The Midwives" (you can figure out why) and our sessions generally include sharing a glass of wine at the local watering hole.
We call it "communion" for that is exactly what we share together. Of course, every time Mary (Jesus' mom) takes her fist sip of Merlot, we have to hear how no wine ever measures up to what her son can make. And then there's the pictures — Jesus as a cuddly baby, Jesus the adventurous toddler and Jesus the teenager attempting to grow his first beard.
We all give Mary a hard time about being such a proud mama but we also surround her with loving care and prayers knowing she is deeply worried for the safety of her eldest child. We try to avoid minimizing her fears for they are legitimate. After all, Jesus is constantly challenging folk (especially the religious leaders) regarding what it truly means to love justice, do mercy and walk humbly with God.
The more attention he garners on national television, Facebook, twitter etc … the more Mary worries about him. We are all aware that his "speaking truth to power" is making life dangerous not only for him but for all of us. Mary regularly pleads with her son to hire a bodyguard, and Jesus' response is always the same: "Thank you, Mom, for your concern, and I am so sorry you worry about me. But there will be no guns, no guards."
So our time together as women disciples is often rather intense, but we laugh a whole lot too and continually find reasons to celebrate. Several among us have had babies or grandbabies born in the last two years. Some of us have retired from our full-time jobs and are freed up to support this growing ministry in new ways. The companionship we experience as women together is so very precious. Yet, on the rare occasion when Jesus shows up and gingerly asks if he can join us, we almost always say yes. After all he's been known to turn water into the most excellent wine.
Deborah Suess is involved with a variety of interim ministry work. She retired in 2017 as the pastor of First Friends Meeting, where she was the first woman called to be a full-time minister since its founding in 1890.
Modern-day disciple John: 'You are part of a new family'
Six times in the Gospel of John, we read about the "disciple whom Jesus loved."
Since the late first century, Christian tradition has understood this unnamed "beloved disciple" to be John.
The gospel never says precisely why Jesus loves him so much, but it might have something to do with the level of his commitment. The beloved disciple is one of the first to hear the resurrection news from the first Easter preacher, Mary Magdalene, after which he outruns everyone else to arrive first at the empty tomb.
Before that, at the crucifixion, when all the other disciples have fled and are off hiding behind locked doors for their own self-preservation, the beloved disciple is seen at the foot of the cross with Jesus' mother, where they are the recipients of some of Jesus' last words: "Woman, behold your son. Son, behold your mother."
For Christians, the life, death and resurrection of Jesus Christ enables new human relationships, a new realm on earth as it is in heaven, and — to use the language that John heard from Jesus — new mothers, new sons, and a new conception of family.
"Behold the other," we often hear in our world. "Behold the stranger" say messages implicit and even explicit. "Behold your enemy," we are sometimes told as we look at one another amid our diversity and difference.
But to a beloved disciple wondering "Who am I once Jesus is gone?" the answer comes: You are part of a new family.
In our world, John can be seen anywhere we see the spirit of these last words of Jesus. He's with the people who feel very far from love and kinship. He's bearing witness amid the injustices of this world that cause others to flee to safety and self-preservation. He's with the child separated from parents at the border amid our immigration crisis, who's wondering, "Where is my mother?"
He's with the teenage runaway who has lost relationships because of their sexuality as they ask, "Who is my family?" He's with the evicted Greensboro mother and children who are wondering if there's a home for them beyond the emergency shelter. He's with the survivor of abuse who's trying to imagine who to trust again. He's near the parents watching their child struggle with addiction as they wonder, "Where did my child go?" He's with the one who amidst a lost loved one, a lost job, a lost identity, or a lost hope is wondering, "Who am I now that this is over?"
John is probably not in a church this Easter morning. He has already sprinted out the doors with the news he's heard. He will outrun everyone else to proclaim the hope of resurrection out in the world. He is making sure that all will know what he knows so well: that they are the ones whom Jesus loves.
Alan Sherouse, who started his ministry in the Hell's Kitchen neighborhood in New York City, is the pastor of First Baptist Church.
Modern-day disciple Judas: 'I've had it with all this 'love your neighbor' stuff'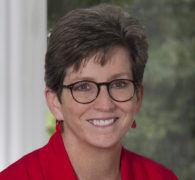 The money is a nice perk but of course it isn't really about the money. Well, OK, that doesn't hurt. But I've paid my dues, haven't I? I was right there with him, day in and day out until he started going out of his way to include those ... well, those others. Drug dealers and rapists from what I hear. Terrorists.
There he was just last week mixing with some of them at that refugee center in El Paso. Before that he was preaching about setting the people in Stewart Detention Center free. How crazy is that? Didn't go over so well with the powers that be, let me tell you! They started plotting right then and there how to get rid of him.
He knows what he's doing, too. Got the lame-stream media on his side when he showed up at Lebauer Park and met with the families of people who've been picked up by ICE in the recent raids. The kids were climbing in his lap and asking why somebody took their daddies away.
As if that wasn't bad enough, he took the bus out to the apartments at Cone and Summit, started blessing everybody and telling them stories from when his family had been refugees in Egypt.
Then he went with some of them to the Mosque for Friday prayers. The last straw was when he showed up at that fancy church convention at the coliseum wearing a Black Lives Matter t-shirt. He clearly doesn't understand how religion works in this country.
I've had it with all this "love your neighbor," weak-kneed sentimental stuff. We need to watch out for our own. More money for the military and less for those who don't pull their own weight. More walls, less hand-wringing about diversity and tolerance and other such nonsense.
Wait, where are they taking him? I thought they'd just interrogate him, maybe rough him up a little. But they're putting him in a cage, beating him. Surely his inner circle and his fanatic followers will come to his defense, surely they'll speak up and put a halt to this! Where are they? If I speak up now, it will cost me.
I ... I didn't expect this. If they can come for him like that, they can come for my friends, my family. They can come for me. What's that those soldiers standing over there are saying? They're pointing at me, saying something. Something about those others ...
Editor's note: Eyewitnesses reported that Judas threw down the coins and fled the scene.
Julie Peeples, who is always ready for a good folk or bluegrass concert or a hike in the woods, is the pastor of Congregational United Church of Christ.
Modern-day disciple Thomas: 'What's so wrong about wanting to make sure of something before you commit your life to it?'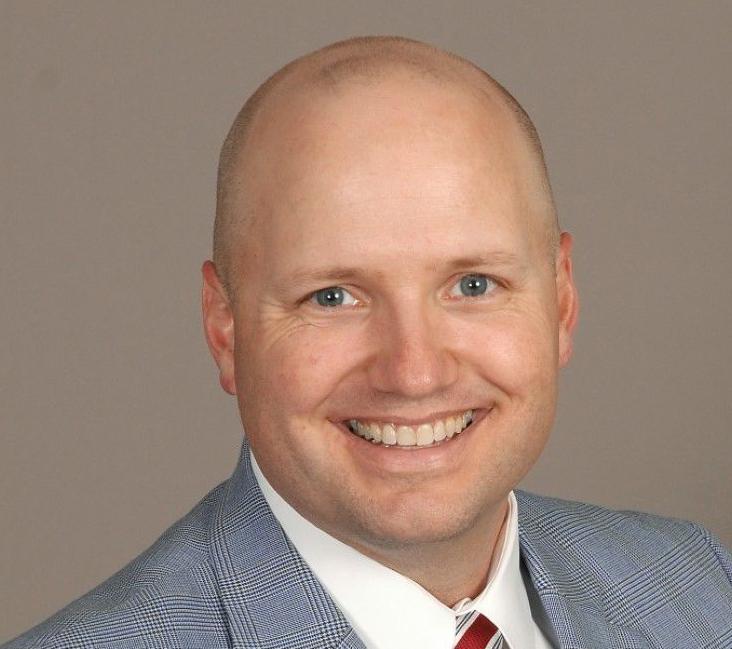 I have learned to live with it … but it still frustrates me. It's almost as if I was going along the interstate, driving the same speed as the rest of the cars around me, but I get pulled. I'm the one that gets the ticket. I'm the "speeder," but I just got caught doing what all the others were.
It was like that right after the crucifixion and burial of Jesus. I had been part of this group of guys that left everything to follow Him. For three years, we had a front-row seat to his teaching, his miracles, and had tons of personal conversations. It was amazing and, like the rest of the 12, I had such high hopes for Jesus and what He was going to do.
Then there was that last Passover, and things took, what I thought was, a dramatic turn. Jesus is arrested; he's beaten. All sorts of malicious and false things are said of him. In a matter of days Jesus went from being what looked like the hero of Jerusalem to hanging on a cross. I couldn't even bear to watch it.
When I heard Jesus had died, I felt like all my hopes died with Him. What could be never would be. The Friday he was crucified was bad, but Saturday felt, in some ways, worse. I woke up that morning and my first thought, "Was this all just a dream?" Unfortunately, it wasn't. I was living the nightmare. Three years of my life, wasted. My hopes for my family, my people, even my relationship with God, dashed.
By Sunday night, I was hearing some strange reports from some of the other guys. There was talk about an angel, the stone at Jesus' tomb rolled back, and Jesus' body gone. I was even hearing reports from some travelers about how they encountered Jesus actually alive earlier in the day.
So, I said it. I said what I just know least many of the others were thinking. When they were talking about Jesus actually being alive, being resurrected, I said that I wouldn't believe until I could actually see and even touch where the nails went into his body. That's when the name started —Thomas, Doubting Thomas! What's so wrong about wanting to make sure of something before you commit your integrity, your name, even your life to it?
It's kind of a long story, but a week later, I was with the 12. I have no other way to describe it except to say that all of a sudden, Jesus was in the room, physically in the room, with us. Somehow, He knew about what I had said and he invited me to see for myself – to see and touch his hands where the nails went in; to touch where they pierced His side. I did, and honestly, it changed everything. I was Jesus' follower before, but nothing like now. There's no way I can or would walk away now. He is fully who and what he said.
Honestly, I don't love the whole "Doubting Thomas" name. As I mentioned, I said what I'm sure others were thinking. In the end, though, it's not that big of a deal. Just remember a couple of things. A personal experience with Jesus can and will change everything. And that personal experience, there's no substitute for it.
You don't have to take the word of others — you can have your own encounter with Jesus. It changed me; it'll change you.
Michael Owens is the pastor of Gate City Baptist Church.
Modern-day disciple Simon Peter: 'Hanging with Jesus completely flipped me upside down'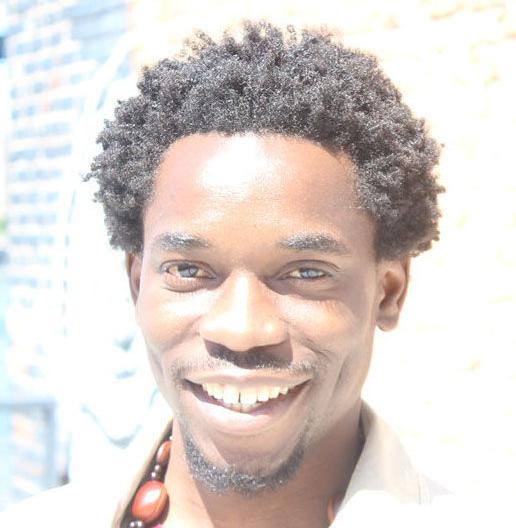 He saw the best in me
When everyone else around
Could only see the worst in me
It doesn't matter what I did
He only sees me for who I am
- Marvin Sapp "The Best In Me"
I don't know about you, but I've had moments in my life where I didn't feel much better than some of the trash me and my fellow city sanitation workers pick up every week for disposal.
When those thoughts rule my mind, I become less enthusiastic about a bright sunny day and extra gloomy when the clouds hang over. These spells caused me to dramatically lash out from time to time just to make me feel a little more alive.
A group of people once passed me during a festival downtown and had the nerve to say, "That Peter, you know, why is he always so demanding, doesn't he know how things work in this city?"
Most would say I own a strong presence and shake things up when I come around — that I often think nobody understands what's happening right now, or what turned my anger and anxiety into a powerful force called love.
You see, a couple years ago I met a friend like no other, I told him I would lay down my life to accomplish the ideas he shared with me. He talked about our city having enough working opportunities so everyone has somewhere to live; free healthcare, daycare and education.
He even wanted to make it so no one could have so much money to themselves while others had so little. Jesus had a way for everyone to take care of their responsibilities and have what they needed, he thought this would help stop conflicts.
Jesus also loved children and everyone that tried to do right by them, especially their teachers. I never understood why he prayed for his enemies, nonetheless, he taught us all of this and much more.
Personally, hanging with my friend Jesus has changed my whole life, completely flipped me upside down. Once, he asked the few of us that walked and spent our time with him, what kind of leader we thought he was. I said, "You're the one who will save us from all our fears like the dark night saves us from the heat of day." He turned and looked me squarely in my eyes: "You listened with your heart and not what the world says about me, and others who want to bring healing to the hurting."
Then a short time later, a moment happened that will never leave me. I'm getting emotional thinking about it even now. We were near the MLK Jr. monument at a vigil honoring immigrants, refugees and those seeking sanctuary in Greensboro.
Jesus said, "Peter you are going to fail me, but I have prayed for you; and your faith in God will not fail you, so do not worry, you will be my rock.
"When you get your life back on track, become a living testimony that poverty, sadness or rejection do not define you. Resurrection is coming and is now here, be strong."
All of us that knew and loved Jesus have kept this hope alive since then and I don't see us stopping anytime soon. That sweet Holy Spirit lives on.
Easter Change
I'm like a butterfly
who had
to return their wings
back into the
cocoon
bound to fly again
Just going
through the changes
Worry less
I'm praying for you, too
Wesley Morris, a 2007 N.C. A&T graduate, is the pastor at Faith Community Church.
Modern-day disciple James, the Lesser: 'It was so much easier without TV and social media'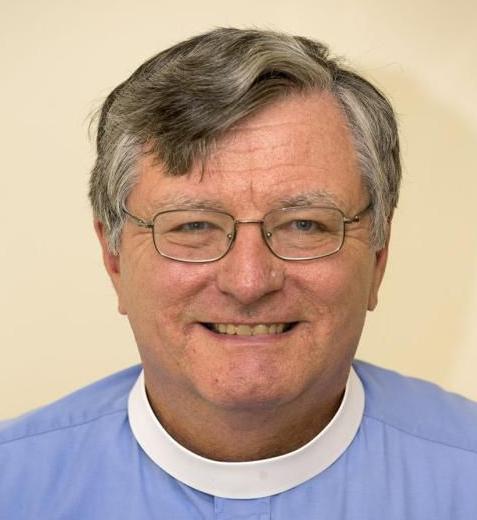 I am so sick and tired of being known as "the lesser!" You would think that in 2019 people would have stopped characterizing people by a physical attribute. OK, I am short. But I am influential!
Well, to be honest, Jesus is influential, and I am standing next to him as one of his disciples.
I am impressed how much Jesus wants to talk with people, and especially people who are not obviously on his side. He reaches out to those — to use old-timey language — who are sinners, including prostitutes and loan sharks.
I may be most impressed that he is willing to talk to those who call themselves religious leaders but are all about money and personal prestige.
Last week we were driving down Wendover and I did not notice the man standing with a sign. There are so many of them! Jesus yelled at me — YELLED at me to stop, jumped out of the car, gave the man some money and then prayed with him. He always first helps people with their needs and then talks to them about God. Jesus says that God provides the manna needed even when the people were not being obedient. (The first time He said that, I had ask Siri what "manna" is. I was less embarrassed when I found out Siri didn't even know it is a form of bread!)
When Jesus came back to the car, he looked very sad. He said to me — to me! — "If you won't help the man on the side of the road, you would not help me." Ouch. That hurt.
But if you want to really see Jesus sad, stand near him when he talks to people who cannot find a spiritual home. Jesus asks them about their spiritual lives, and many people say that many of the groups (called "churches" in this culture) are greedy, self-absorbed, cliquish, condemning, hypocrites more interested in what happens to them, than what happens to the people in need.
Do you want to see pain? With each word — greedy, self-absorbed, cliquish, condemning, hypocrites — you would think a nail was driven into Jesus' side.
But Jesus could make His teachings a little easier to understand. People do not have warm fuzzy feelings about people they disagree with or are different from them. Probably they should, but they don't.
Jesus needs to explain that his teaching about loving everyone else is not about warm fuzzy feelings. That would be nice, but it is not what is most important step. What is most important is how we treat the person we disagree with; the person who is different from us.
Jesus told this weird story about the religious leaders passing by, even crossing to the other side of the road to avoid a man in need. Then along came an outcast, a person who in some areas is illegal, and that person helped. The man Jesus told this story squirmed! But honestly? So did the rest of us!
(Deep sigh) It was so much easier without TV and social media. We could live as we wanted, not concerned about what people saw. Now, we have to recognize that people look at us in their desire to see God.
Ken Kroohs is a retired Episcopal priest and  church consultant — but as past lead local transportation planner for Winston-Salem, made the Interstate 40 bypass in Winston-Salem a reality.
Modern-day disciple Philip: 'Come and see' is the call of faith-social entrepreneurs in 2019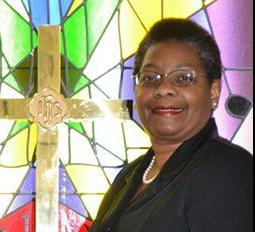 HUMAN INTEREST STORY – BETHSAIDA TIMES: Philip, a former disciple of John the Baptist, recently began a timeless relationship with Jesus, the long sought after Teacher/CFO whose presence, authority, power and leadership were predicted before his arrival. Philip, his contemporaries, and predecessors were in search of the Messiah. Joyfully, his quest ended when he was found by the One he sought – Jesus of Nazareth, the Chief Faith Office, and Ultimate Social Entrepreneur.
Upon accepting Jesus' summons — "Follow Me" — Philip connected with the initially skeptical Nathanael telling him of his discovery. In response to Nathanael's assumption— "Can anything good come from Nazareth?" — Philip's "come and see" (John 1:43-50) is the call of faith-social entrepreneur in 2019.
Faith-social entrepreneurs are dissatisfied with the way things are. In its earliest understanding, entrepreneurship was not associated with money. The concept and practices were related to the use of skill, expertise and knowledge fueled by passion. They improve the world by inviting others to be a part of endeavors larger than themselves. Faith-social entrepreneurs serve as bridges between kingdom and community as guided by the Great Commission (Matthew 28:18-20).
If Philip had been born 30 years ago, the notion of social entrepreneurship was just beginning to take root. Today, he would have limitless access and the potential to cast his net of influence to a hungry world. The world frequently seeks purpose and relevance through the use of social media.
During a mountainside ministry moment, Jesus shares the good news with the crowd. For those who were receptive, he challenged existing mindsets, introducing kingdom initiatives and upending the status quo. Jesus motivated people to go home transformed, showing Philip the prime example of faith-social entrepreneurship.
After teaching the multitude of well over 5,000, Jesus directed Philip to feed them. In doing so, Jesus demonstrated His holistic approach to the meeting needs of his creation by quenching their spiritual thirst through supernatural means along with addressing their physical longings for food. Jesus enlarged Philip's core capacity by involving him in the care of God's children because Philip was willing (John 6:1-15).
Philip knew logically what to do. At that point, he lacked vision and innovation, yet Jesus inspired him to take the risk of faith. Philip looked through the lens of limitation but God challenged him to look deeper within the community to identify resources God made available. Thus, Philip's practicality yielded to Christ's compassion which moved him and the other disciples beyond sentiment into meaningful acts of service.
Faith-social entrepreneurs may not have all the answers but are convinced of God's call. They are persuaded to invite others to partner with Jesus. The faith-social entrepreneur understands that there are no guarantees of success on our own terms. However, true success is measured by God's standards of faithfulness and obedience rather than our human opinions. The faith-social entrepreneur of 2019 operates with a trainable spirit, and trusts that God is "able to accomplish abundantly far more than all we can ask or imagine" (Ephesians 3:20, New Revised Standard Version).
Natalie McLean, a fourth generation minister, is the chaplain at Bennett College and assistant pastor at Providence Baptist Church
Modern-day disciple Bartholomew: 'Jesus saw me before I was called'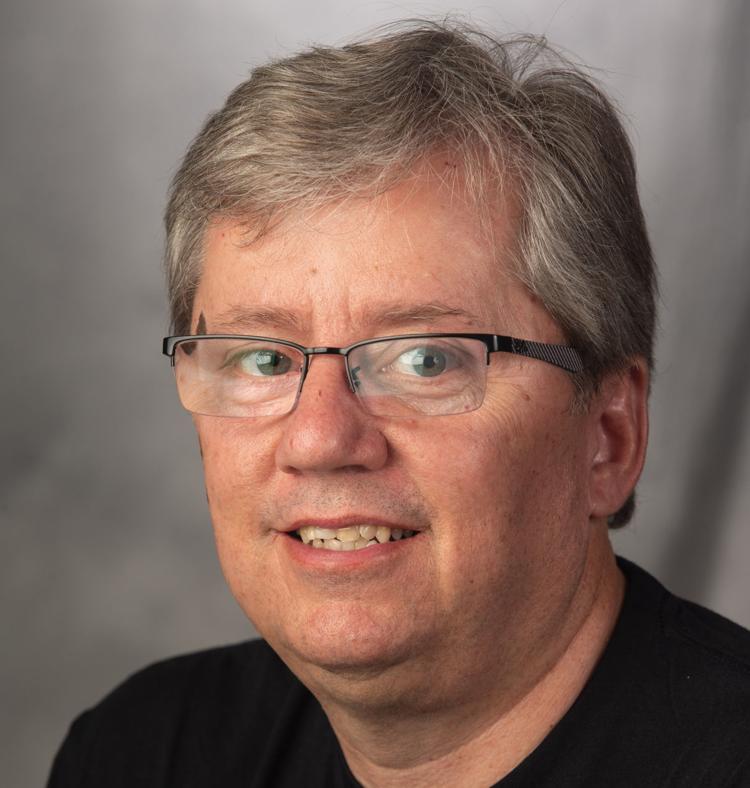 I will begin by saying, "I don't feel worthy to be compared to Bartholomew (Nathanael)."
As I studied the few scriptures and articles on Bartholomew, the one thing we had in common was Jesus saw us both before we were called. (John 1:48) This journey of 16 Cents Ministry is not about my efforts, but those on our original core team who answered the call and those who have followed since, including the churches that organize services.
I am not sure what Bartholomew's life was like at the time he was called, but mine was out of control. God placed me with a group of people who believed they were starting another worship service at their home church. However, God had another plan. From that planning session, where we decided to prepare six to seven meals and head to downtown Greensboro to locate homeless individuals to feed; 18 months later we were continuously preparing 130-plus meals to share with our now friends.
Those 18 months created a fire inside us to serve our community through outreach, taking the church to the people instead of trying to bring them to church. We felt God's call to start a worship service for our friends, a place where they felt comfortable and safe to exercise their faith. On Sept. 8, 2012, we launched Church Under the Bridge, with more than 200 people in attendance.
One of Bartholomew's traits was being "incredibly devoted." As we began our 16 Cents Ministry experience, that became one of our goals also. We are dealing with a community of people who feel as if their whole world has abandoned them. Most are looking for consistency and someone to believe in them again, someone who sees them for who they are and not for their last mistake; someone to give them hope again.
I have experienced God's hand in so many lives — witnessing families being brought back together, demons of addictions being broken, housing being provided, a homeless veteran lost in a broken system being housed and benefits restored after living at a bus stop for 11 years in front of our courthouse and police headquarters.
I have had the privilege of baptizing 18 to 20 people in our services, serving communion, being a part of a foot washing service (nothing more humbling than having someone you have poured your heart into ask if they can wash your feet) and most importantly leading others to a new life in Christ.
As a person who grew up in church, having a grandfather who was a pastor, another who was a 50-year Sunday School teacher, I had parents who dragged four kids out early every Sunday morning, loaded us into an old run-down church bus to pick up people for church (I now know it's my legacy).
It was written that Bartholomew Nathanael was quite possibly the only disciple that was of royal blood.  John 1:12 states, "But as many as received Him, to them He gave the right to become children of God, even to those who believe in His name."
God says we are children of the king as well. To God be the glory.
Mike Murray is the director of 16 Cents Ministry, which is named for the dime, nickel and penny a woman pressed in his hand while wanting to give something in return for the help she got.
Modern-day disciple James, John's brother: Speaking up is admirable unless it denigrates others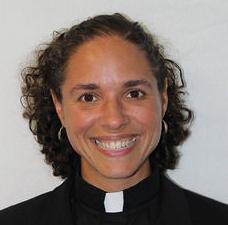 James, among the first people Jesus called to follow him, is known by some as Son of Thunder. He had a fiery temper and a willingness to speak up. He probably wasn't hard to find when he walked about with Jesus, nor do I imagine people wondered what he stood for when he showed up in public.
In 2019, I imagine his diatribes and every thought would be shared on social media. He'd be that guy who always stands up at public meetings to denounce the bad, the ones in the wrong. He'd be the one at the front of marches and taking interviews, calling out public leaders and the silent complicity of the masses. Not everyone would be happy to see him when he showed up, I'd imagine.
When it's just Jesus and other followers, James' fire and confidence tend to rub people the wrong way. As the Gospels tell it, James is rebuked multiple times by Jesus (to rebuke means to sharply criticize), once for wanting a guaranteed special place in Jesus' entourage, which unsurprisingly annoyed the others. You can imagine the rolling of eyes and the grumbles "So not humble, that James, so not trusting what Jesus says about how in God's reality everyone is valued, everyone has a place."
Our world may run on a scarcity mentality and grant privileged place to those to demand it over others, but God's world has a special place for everyone. If this is true, you don't have to fight or angle or manipulate others to have a place. You've got it, and you don't need to lord yourself over others anymore to feel secure.
Jesus also rebukes James for wanting to destroy whole towns by calling down God's fire on them when they reject Jesus' message. What level of entitlement or self-righteousness mixed with fear makes one want to call down punishment and destruction on others?
Some folk want to call down fire on LGBTQ+ people, on elected leaders of the opposing political party, on neighbors who voted differently or who didn't vote at all, on people who "just don't get it" (whatever "it" is).
If we ever find ourselves thinking, "If they would just go away, then God would finally be happy, and we'd be able to get real work done," we might just be asking Jesus to call down the destructive hellfire. It's about wanting to secure our own righteous place close to God by putting others in a place farther from God, and this is not what Jesus is about.
Jesus didn't grant James his wish, and Jesus won't grant it to us, either.
Jesus criticizes James but still embraces him in love. James's commitment to speaking up is admirable unless it denigrates others. When, like James, we imagine that we need a special place to be valued, we forget that Jesus lived and died for a world where everyone has a place, and when we call down fire on others, we forget that God is bringing all of us closer to God's dream for us. Let us pray every day for the confidence to see that God makes a place for us and for everyone in God's abundant love.
The Rev. Audra Abt, who who once lived with the people of rural communities in Tanzania and Brazil to explore ecological sustainability, is pastor and mission developer at Episcopal Church of the Holy Spirit.
Modern-day disciple Andrew: Continuing to spread the good news of God's love

Andrew has quite the stellar resume. Check it out – and these are just a few highlights.
• One of Jesus' closest friends.
• First Apostle.
• Younger brother of St. Peter.
• Patron saint of Scotland.
Andrew was there when Jesus fed 5,000 people with five loaves of bread and two fish. Andrew found the boy with the food and brought him to Jesus. Talk about being in the right place at the right time! The selfie on that miracle would have been, well, miraculous. Each Friday, a group of First Lutheran members and other partners united in mission to provide breakfast at Greensboro Urban Ministry ultimately serve about 5,000 people a year – a modern-day reenactment of that famous story.
The spirit of Andrew is one of humility and service, a beacon of caring that burns bright through the centuries. The story of the loaves and fishes echoes across time, bringing hope and relief to those in need. Feeding the hungry is basic as a Christian action.
Who illuminates the spirit of Andrew for you?
People in Greensboro such as Don and Kristy Milholin with the Out of the Garden Project reflect Andrew's energy to serve and offer hope. Since August 2008, beginning in their home, they began collecting food and have distributed hundreds of thousands of pounds of food to Guilford County students and their families. And more than 800 volunteers pack, sort and deliver food monthly.
One last part of Andrew's resume is a simple fisherman. Called as a fisher of people, his preaching and teaching in Asia Minor established churches there. He spoke Greek and provided translation services to those who wanted to talk about Jesus. Who stands in front of people advocating for barriers to be broken and bridges to be built?
FaithAction International House embodies the desire and fervor to reach out to the stranger, to listen to the story of a new friend. A new language of welcoming and hospitality is taught to people on both sides of the divide. And the National Conference for Community and Justice offers workshops and seminars that teach people how to overcome divisions and how to cross racial and ethnic barriers.
Just as Andrew repaired his nets to catch fish, crusading nonprofits in the Triad — fueled by humble and persistent everyday saints — seek to repair the broken places and people damaged in life's churning ocean. Andrew, who died on an X-shaped cross, continues to spread the good news of God's love through those who have caught his vision of care, concern and compassion.
Frank Moore, who helps to coordinate programs to fight hunger and homelessness, is director of community ministries First Lutheran Church.