Activities
High Point University's Student Government Association donated $15,000 to support the Greater High Point Food Alliance's Youth Food Summit, which will bring together children and teens who are affected by food insecurity to develop ways to address the issue.
The summit, to be held in June, will bring together about 200 children to discuss their personal struggles with food access and their ideas to solve those challenges.
High Point University students, faculty and staff kick-started the Stamp Out Hunger Food Drive on May 9 with a donation of nearly 7,000 pounds of nonperishable food.
It's a longstanding tradition for the HPU family to collect dozens of boxes filled with food just before the spring semester ends, all to support the United Way of Greater High Point and the U.S. Postal Service's efforts to stock local food pantry shelves through the summer.
"HPU is the largest single donor to the annual Postal Food Drive," says UWGHP President Bobby Smith. "That's one reason that the food drive's total results have gone up from 17,000 pounds in 2002 to almost 80,000 pounds last year. Their event really kick-starts our drive."
Jesse Wharton Elementary School received a $5,000 Lowe's Toolbox for Education grant 2016-17 for the "Mud-pit make-over" project.
The grant was used to repair an under-utilized mud pit, creating an expanded and usable playing area, encouraging healthy and active lifestyles through increased physical movements during recess and after school.
Madison Elementary School recently held its annual career fair.
Organized by Ashley Gordon, the school counselor, the event featured more than 30 presenters ranging from fire fighters to a professional beekeeper to 97.1 radio station and Ward Black Law representatives.
Students in the upper grades completed a worksheet during the career fair by asking presenters different questions such as: Do you have to be physically fit to do your job? What computer skills do you have? Is science involved in your job?
Announcements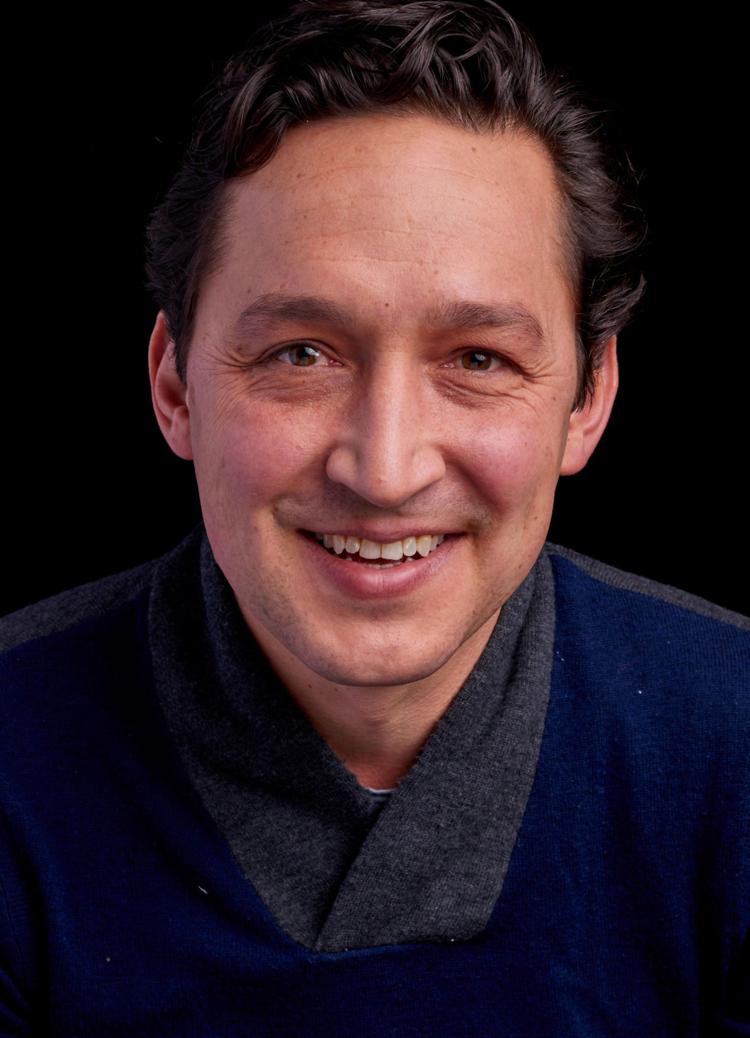 Greensboro Day School alumnus Jeff Yurcisin will be his alma mater's commencement speaker at 9 a.m. June 9. Yurcisin is a vice president for Amazon.
For the last 13 years, Yurcisin has been building e-commerce businesses with Amazon.
Yurcisin attended GDS for eight years, graduating in 1993.
Achievers
N.C. A&T University has been selected to compete in AutoDrive Challenge, a three-year collegiate autonomous-vehicle competition. SAE International and General Motors sponsor the challenge. Participation from A&T will include mechanical engineering, electrical engineering, computer engineering and other technology departments.
This newly established competition will task students to develop and demonstrate a fully autonomous driving passenger vehicle.
Five Greensboro College students have been elected to serve on the college Student Government Association's executive board for 2017-18.
They are: President, Jalen Pearson; vice president, Max Jenks-Gilbert; secretary, Abigail Bügger; treasurer, Rachel Swain; and student organization leadership chairwoman, Destiny Phillips.
Eleven students and five faculty members from the High Point University department of chemistry attended the national meeting of the American Chemical Society to present their work and learn more about cutting-edge chemistry research. The students presented 10 posters and a presentation on topics ranging from the use of computer modeling programs to predict fuel potential to the study of a human protein involved in HIV infection.
Kyra Gillard's poster, "Investigation of FDA-Approved Small Molecules as Modulators of Virulence in Methicillin-Resistant Staphylococcus Aureus," was selected for inclusion in the SCI-MIX session, which brings together the top 10 percent of posters in each division. Faculty members also presented their workon the development of novel laboratory experiments and courses in organic chemistry and drug discovery.
Three first-year Elon University School of Law students were selected for internship opportunities this summer through a North Carolina Bar Association program that promotes an increased presence of minorities in the legal profession.
Timaura Barfield, Sarah Rozek and David Wheaton will participate in the NCBA's Minorities in the Profession 1L Summer Associate Program, coordinated through the association's minorities in the profession committee.
Barfield will intern at the Local Government Federal Credit Union, Rozek at Smith Moore Leatherwood and Wheaton at GlaxoSmithKline.
Jane Nichols, associate professor of interior design at High Point University, and senior interior design major Hannah Grau participated in a panel discussion at Boutique Design West on April 6 in Los Angeles. The trade show attracts about 2,500 hospitality design professionals. Grau joined Nichols and professionals from The Carroll Adams Group for the panel, titled "Wood 101: Achieving Design Vision and Budget Through Furniture Manufacturing." The discussion focused on how materials and manufacturing shape the look and functionality of a furniture piece. Grau also presented on how HPU uses design technologies in the studio classroom.
Three High Point University Honors Scholars presented research and art at the Southern Regional Honors Conference on April 1 in Asheville. Junior Riccardo De Cataldo presented "3-D Printing Hydrogenic Orbitals as Learning Instruments." Senior Hannah Grau presented "Sculpting the Human Form: A Look into Modern Sculpting of the Body." Senior Brittany Gentilhomme presented "A Look into Honors Education." Six other HPU students attended the conference: Jayden Olsen, Zach Zukowski, Sarah Nowell, Taylor Tidman, Haley Fair and Madison Rivera.
Nine High Point University students won awards for research presented at the North Carolina Academy of Science annual meeting March 24-25 on campus. They are:
Sarah Edmark won first place health science, biotechnology and engineering oral presentation for "Methylglyoxal sensitizes Bacillus oleronius to topical antibiotics."
Michele Johnson won first place molecular biology and microbiology poster for "Capsaicin induces metabolic gene expression in myotubes."
Micah Morgan won first place ecology and environmental science poster for "Photo enzymatic repair effectiveness of Moina exposed to UV-B radiation."
Jennifer Marshall won first place physical science, biotechnology, science education and chemistry poster for "Extending the substrate scope of the chan-lam cross coupling reaction using photoredox catalysis."
Rebecca Ulrich won second place molecular biology and microbiology poster for "Small molecule modulation of virulence behaviors in Staphylococcus epidermidis."
Elizabeth Reardon won second place botany and zoology poster for "Phylogeographic analysis of mitogenomes of five tropical Asian birds."
Sarah Forget won second place botany and zoology poster for "Effects of seasonal frond angles on leaf temperature and associated ecophysiology of the evergreen fern, Polystichum acrostichoides."
Emma James Barksdale won second place physical science, biotechnology, science education and chemistry poster for "Antibacterial assessment of cyclogossine A, A cyclic heptapeptide from J. gossypiifolia."
Jason Barbaretta won third place physical science, biotechnology, science education and chemistry poster for "A novel application of TEC-disulfide replacement showcased in the synthesis of SFTI-1."
HPU faculty members Patrick Vigueira, Roger Vaughan, Meghan Blackledge, Michael Braun, Niky Hughes, Sandra Cooke and Andrew Wommack advised the students in their research. A total of 21 HPU students participated in the conference.
Fourteen Guilford Technical Community College students won first place at the SkillsUSA North Carolina State Conference on April 26-28 in Greensboro. Thirteen first-place winners will advance to the SkillsUSA National Leadership and Skills Conference on June 20-24 in Louisville, Ky., where more than 6,500 state contest winners will compete in more than 100 different trade, technical and leadership fields.
During the state competition, GTCC students worked against the clock and each other, proving their expertise in their chosen occupations. All contests are run with the help of industry, trade associations and technical experts and test competencies set by industry. Top student winners received gold, silver and bronze medallions.
The following GTCC students earned first place: Tuyen Nguyen, restaurant service; Megan Ivey, health occupations professional portfolio; Taryn Sunderland, dental assisting; Alex Milliken, aviation maintenance technology; Emily Miller, welding sculpture; Morgan Key, CNC turning specialist; Rebecca Conrad, cosmetology; Heather Jordan, hair coloring; Danietta Lucas, commercial baking; Georgi Ramano, culinary arts; Desheik Maxwell, auto refinishing technology; Sergio Carrizoza, collision repair technology; Barbara-Anne Davis, men's haircutting; Jessica Ferguson, nail care.
The following GTCC students earned second and third place: Brian Wilson, CNC turning specialist, second; Jordan Morris, auto refinishing technology, second; Juan Suarez, collision repair technology, second; Nguyen Le, collision repair technology, third; Ryan Martin, carpentry, third; Mathew Medlin, HVACR, third; Scott Hughes, CNC technician, third.
Thirteen Guilford County Schools students attended the 28th annual National Service-Learning Conference in Anaheim, Calif.
Students Kinza Hussain of Ragsdale High, Mariama Ibrahim of the STEM Early College at N.C. A&T, Rachel Scott of Southwest Guilford High School and April Turner of Grimsley High School presented "Change Begins with the Leader in Me" to national leaders in service-learning.
For the first time, GCS middle school students also attended the conference. Logan Anderson and Nhu Ngo of Ferndale Middle School presented on their service-learning experience to fight against food insecurities by collecting jars of peanut butter and jelly. Northeast Guilford Middle School students Ricardo Mosqueda, Tarraije Stringer, Alura Crowder, Samantha May, Murphy Jones and Caiden Ellis addressed their school's need to build stronger readers.
Also, Charlos Banks, GCS executive director of student services, and Kathleen Saunders, Grimsley English teacher, facilitated a session, "We Can Feed Them All — Creating Social Change Through Service Learning." During the session, they shared how GCS is addressing hunger in the community through service learning experiences.
Southwest Guilford High School senior Erin Gamba also attended the conference as part of her role on the National Youth Leadership Council. She co-presented "Education Inequity 101: The Truth About Education Inequity."
Ishmaa'iyl Perez of Greensboro participated in Memphis College of Art's 2017 Spring BFA Exhibition. The exhibition ran April 22–May 14 and it featured the works of 54 bachelor of fine arts candidates.
(tncms-asset)baba6032-3b15-11e7-ac21-00163ec2aa77(/tncms-asset)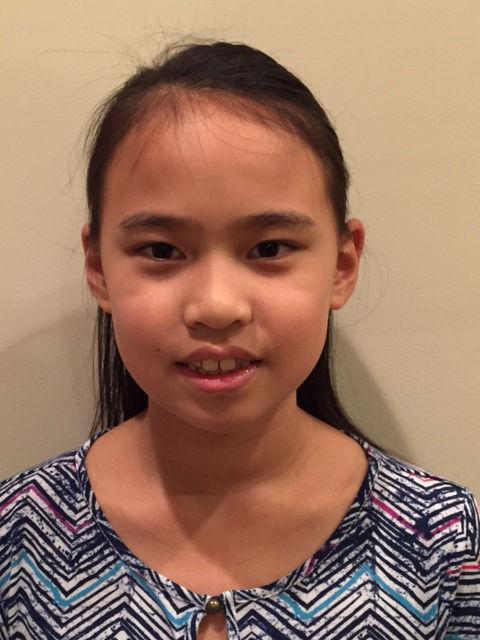 Piano students Karen Zhang and Timothy Vo received Highest Honors, the top honor rating, at the Junior B level of both the North Carolina Music Teachers Association District Piano Performance Festival on March 11 in Greensboro, and the NCMTA State Piano Performance Festival on March 25 in Charlotte.
Both have been invited to perform at the Honors Recital during the 59th NCMTA State Conference, on Oct. 5-8 at Elizabeth City State University.
The 10-year-olds study piano with Carol Fifield at Gateway Piano Studio of Greensboro.
Karen is the daughter of Haimeng Zhang and Jingting Zhuang of Colfax. Timothy is the son of Kinh Trong Vo and Van Nhi Vo of High Point.
Scholarships
The North Carolina National Guard Association Educational Foundation has awarded scholarships to the following Greensboro students: Olivia J. Alston, Elmer C. Hardison Scholarship; Sarah Anderson, Lucille Webster Stalls Memorial Teachers Scholarship; and Mary Harward, NCNG Soldiers and Airmens Fund.
Each scholarship is valued at $1,000.
The following local McDonald's employees/students have received Ray Kroc Scholarships:
$5,000 scholarship winners include: Dana Carty, Whitney Dark, Alex Garcia-Reyes, Zachary Carr.
$1,000 scholarship winners include: Adebowale Abdul-Lateef, Eliese Ashline, Brandon Latimore, Briana Lorick, Fatemeh Agha Mohammadi, Brittani Sumlin, Adaria Williams.
The students were selected based on their academic achievements, community involvement and an essay describing what they've learned from their McDonald's work experience.
Awards
Gardner-Webb University recently honored undergraduate students for academic excellence, service and leadership. The following local students were recognized:
Praise Gardea, Residential Service and Leadership Award.
Ilari Pass, the Broad River Review Editor's Award for Poetry. Pass was recognized for her poem, "Death Sentence at Birth."
Aaron Nicholas Jackson, co-winner of the Orchestra Award.
Robin Stoner of Greensboro, a student at Tusculum College in Tennessee, was recognized during Tusculum's annual honors convocation. Stoner received a Senior Honor Key Award for the sports science major. Senior Honor Key Awards are presented to students who have earned a 3.25 grade point average or higher in their major, shown achievement and aptitude in the major and possess strong character.
Greensboro College's student newspaper, The Collegian, has tied for first place nationally in its college-size category in the American Scholastic Press Association's general-excellence awards.
This is the fourth time in eight years The Collegian has won or tied for first place nationally in the category of colleges with between 1,001-1,700 students.
The Collegian tied this year with the Marlin Chronicle of Virginia Wesleyan University and the Yellow Jacket of Waynesburg (Pa.) University.
The 2016-2017 Collegian co-editors were Savannah Yvonne Bowen, a senior English and communication studies major, and Amanda Victoria Owens, a senior sociology/cultural studies major. Both are from Greensboro.
The paper's adviser is L. Wayne Johns, associate professor of English.
Greensboro College presented Andrew Mails of Greensboro with the Likins Award, given annually to the outstanding graduating adult undergraduate student.
Mails, a sociology major with a 3.9 GPA, completed his degree while working full-time as executive director of UNC-Greensboro's Wesley-Luther Foundation, a community campus ministry partnership of the United Methodist Church and Evangelical Lutheran Church.
Wofford College student Emily Alessandra Batista of Greensboro received the John Bruce Memorial Award during Honors Convocation on May 9. This award is given to the senior Bonner Scholar who has best demonstrated an overall commitment to the Bonner Program and its goals. She is majoring in finance with a minor in business.
Greensboro College named Maria Madrid Manzano the 2017 Distinguished Graduate Student. Manzano received her M.A. in Teaching English to Speakers of Other Languages on May 13. She has a cumulative 3.967 GPA, with a perfect 4.0 in her major.
Her thesis, "Developing and Maintaining Literacy in the First Language," emphasizes the importance of maintaining and developing students' first language in tandem with their second.
Also, the college named Paul Freeman the winner of the Harold H. Hutson Award, the college's highest award attainable by a traditional undergraduate student. Freeman received the award and his B.A. degree on May 13.
Fellowships
The NBCC Foundation, an affiliate of the National Board for Certified Counselors, recently selected Torri Montrice Johnson and Kristina D. Robinson, both of Greensboro, for the NBCC Minority Fellowship Program-Addictions Counselors. As NBCC MFP-AC fellows, Johnson and Robinson will receive funding and training to support their education and facilitate their addictions counseling services to underserved minority transition-age youth (ages 16–25).
The NBCC MFP-AC is made possible by a grant from the Substance Abuse and Mental Health Services Administration in September 2014.
The NBCC MFP will distribute up to $11,000 to Johnson, Robinson and the 30 other master's-level addictions counseling students selected to receive the fellowship award.
Johnson is a graduate of Guilford College and a master's student in the clinical mental health counseling program at Georgia State University.
Robinson is a graduate of N.C. A&T and a master's student in the clinical mental health counseling program at N.C. Central University.
Sofia Sedergren, a graduating Greensboro College senior from Bromma, Sweden, has received a $4,000 fellowship for graduate study.
The Robert W. Sledge Fellowship for 2017-2018 came from the national academic honor society Alpha Chi, of which she is a member. Sedergren is a student in the college's George Center for Honors Studies.
Honors
Mallory Lane of Greensboro received the Outstanding Sorority President recognition at the recent Order of Omega banquet at The University of Alabama.
Order of Omega is a leadership honor society for members of fraternity and sorority organizations. Order of Omega recognizes juniors and seniors who have exemplified high standards in the areas of scholarship, leadership and involvement within their respective organizations, the campus and the community.