5 things to watch for when the Carolina Panthers open the preseason
CHARLOTTE — If you're a Carolina Panthers fan, you haven't heard much out of training camp about first-round pick Brian Burns. That's a good thing.
It means Burns, the pass-rusher out of Florida State, hasn't made obvious mistakes. When Coach Ron Rivera is asked about Burns, he says the rookie has been as good as any of the hybrid defensive ends/outside linebackers this new defensive scheme requires. There is a "He's got this" tone to how Rivera describes Burns that fans should find comforting.
That so-far-so-good dynamic will be tested tonight when the Panthers play their first preseason game in Chicago against the Bears. Burns won't start, but he should see plenty of action.
How he performs tops a handful of pressing questions — from the play of the backup quarterbacks to the effectiveness of the new multiple defensive schemes — as the Panthers line up against another team:
Is Burns all that?
'Stagnant'
Who is QB2?
Samuel and the guys
Nothing secondary about it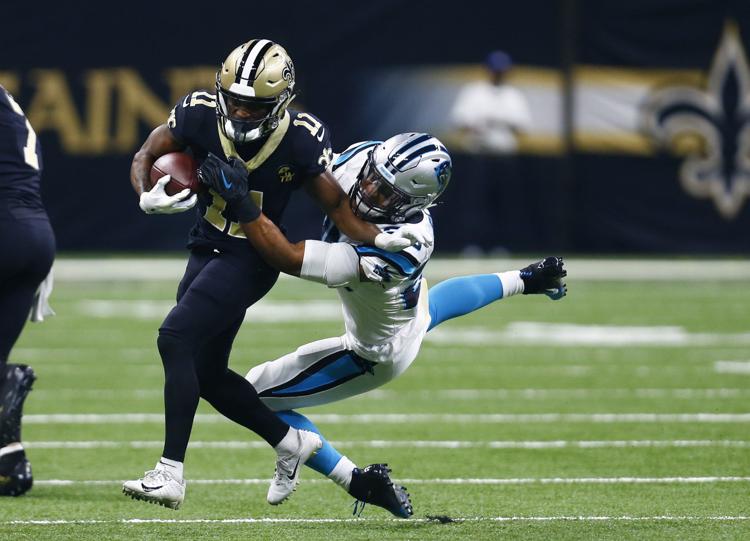 Panthers Camp Football
Panthers Camp Football
Panthers Camp Football
Panthers to hold out Newton, Kuechly in preseason opener
Panthers to hold out Newton, Kuechly in preseason opener
Panthers to hold out Newton, Kuechly in preseason opener
Panthers to hold out Newton, Kuechly in preseason opener (copy)
Panthers to hold out Newton, Kuechly in preseason opener
Panthers to hold out Newton, Kuechly in preseason opener
Panthers Camp Football
Panthers Camp Football
Panthers Camp Football
Panthers Camp Football
Panthers Camp Football
Panthers Camp Football
Panthers Camp Football
Panthers expect less plays, more touches for RB McCaffrey
Panthers expect less plays, more touches for RB McCaffrey