GREENSBORO — The enticing beat of drums welcomed crowds downtown Friday night to the opening of the N.C. Folk Festival.
Around center city, four stages came to life with entertainment that launched the free, three-day outdoor festival of multicultural music, dance, crafts and food. A fifth, the Family Stage near the Greensboro History Museum, will open at noon Saturday. 
N.C. A&T's popular Cold Steel Drumline started the action on the Lee Wrangler Stage on North Elm Street. Phil Wiggins Blues House Party took the Lawn Stage on Commerce Place.
A community drum circle performed at the TowneBank Stage at LeBauer Park.
The N.C. Brazilian Arts Project of dancers and drummers led a parade of spectators from Center City Park to the CityStage at East Market and Davie streets.
"Welcome to the city of Greensboro," Mayor Nancy Vaughan greeted the crowd there. "We are so happy that you are here for the second annual North Carolina Folk Festival.... We know that this is going to be a great three days."
The N.C. Folk Festival spun out of the National Folk Festival, which held a three-year residency in the city from 2015 to 2017 and drew more than 400,000 spectators to downtown.
More than 150,000 people attended the inaugural 2018 N.C. festival, according to ArtsGreensboro, which produces it with the city government.
Soon after Vaughan spoke, sacred steel band The Allen Boys took the stage, followed by renowned soul musician and headliner Booker T. Jones.
Dressed in coat, tie and hat, he waved to an applauding crowd that overflowed the Lincoln Financial parking lot, before sitting at the organ and playing with his band. 
Jones rose to fame as the frontman for Booker T. and the M.G.'s. One of his most famous songs, "Green Onions," was inducted into the Blues Hall of Fame. 
The multicultural celebration of the country's roots and heritage will bring 45 performers, 55 artisans and 26 food vendors to center city.
The threat of rain and wind from Hurricane Dorian had cleared out Friday morning, leaving a weekend forecast of sunny skies and high temperatures in the 80s. A light shower might develop later Sunday night. 
Wilson and Morgan Okello had come from Wilmington to escape the hurricane and visit family here. 
"We heard about the folk festival and wanted to come check it out," said Wilson Okello, who teaches higher education at UNC-Wilmington.
They joined the enthusiastic crowd that took cellphone videos, cheered and applauded for A&T's drumline.
A Bucket Brigade of volunteers circulated, seeking a suggested donation of $10 per person per day to help keep the festival free. 
Those without cash can donate through the festival's mobile app, through Cash App, or with a device called a DipJar that some Bucket Brigade members will carry.
At other stages, audiences heard country Telecaster master Redd Volkaert; jazz and funk from Mwenso and the Shakes; Dominican Bachata from Andre Veloz; Indian and Pakistani music from Kiran Ahluwalia; Cajun, Creole, blues and swamp pop from Steve Riley and the Racines; and African and Cuban music from Ricardo Lemvo and the band Makina Loca.
They gave spectators a sample of the entertainment that will follow today and on Sunday. Many acts will perform more than once.
Near the N.C. Maker's Marketplace of craft booths along North Elm Street, international students from High Point University used chalk to draw their countries' flags — "to put an international stamp on the festival," said Femke Van Gurp of the Netherlands.  
This marked the fourth folk festival for Brent and Stephanie Foley Davis. They brought daughter Elizabeth, 3.
"We always try to come when there's something that involves music," said Stephanie Foley Davis, an opera singer.
They had seen A&T's drumline and were headed to see Phil Wiggins. They wanted to hear Tuba Skinny play early New Orleans jazz and blues.
They like Dixieland jazz and blues — "Dixieland especially, since we don't get that every day here in Greensboro," said Brent Davis, band director at Mendenhall Middle School.
They will have plenty of opportunity to hear a variety of music.
The festival will reopen at 11:30 a.m. Saturday.
Look for acts such as Tuba Skinny, Irish band Lúnasa, Hawaiian guitarist Ledward Kaapana, storyteller Kim Weitkamp and string band The New Smokey Valley Boys. 
Wu Opera Troupe of Yiwu City will come the longest distance — from China.
The Family Stage will feature puppeteer Jeghetto, string band The New Smokey Valley Boys, funk-pop band Reliably Bad and folk singer-storyteller Jon Sundell. 
Find dance workshops in the Van Dyke Performance Space in the Greensboro Cultural Center, 200 N. Davie St. 
Several festival performers will participate in guitar and fiddle workshops.
Saturday and Sunday afternoons, the new Folk Fest Music Spots will bring 11 local bands to perform in eight downtown businesses.
Laura Way, president and chief executive officer of ArtsGreensboro, was pleased as she surveyed Friday's crowd. 
"The reward for the work and the time and the resources it takes is that there is not one unhappy face," she said. 
N.C. Folk Fest Friday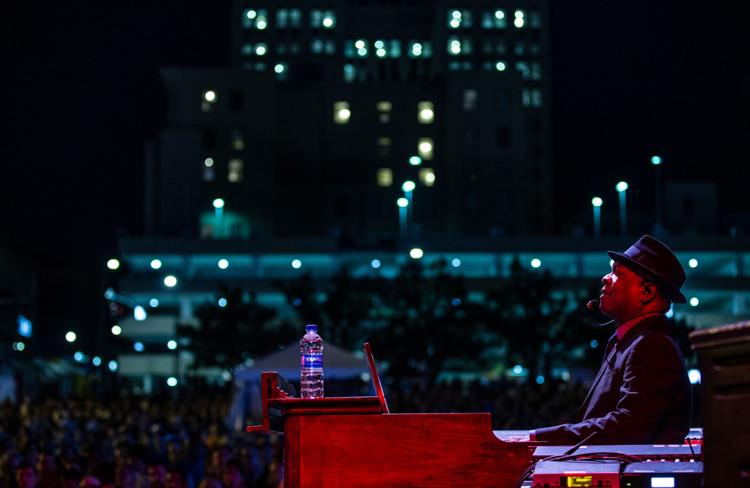 N.C. Folk Fest Friday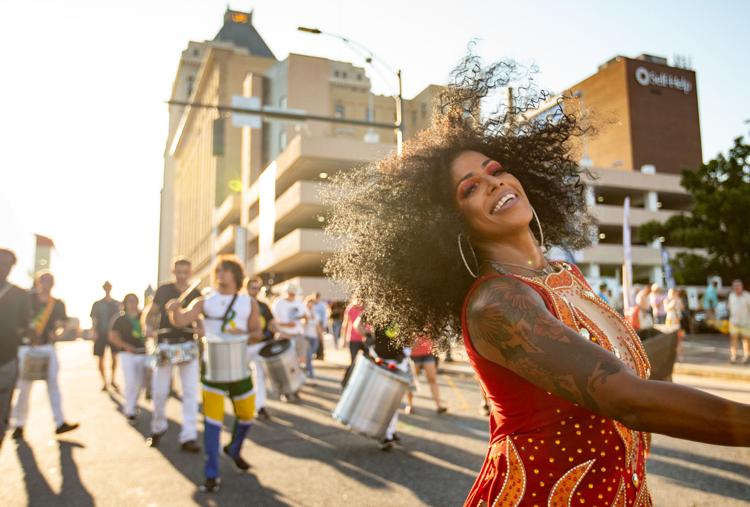 N.C. Folk Fest Friday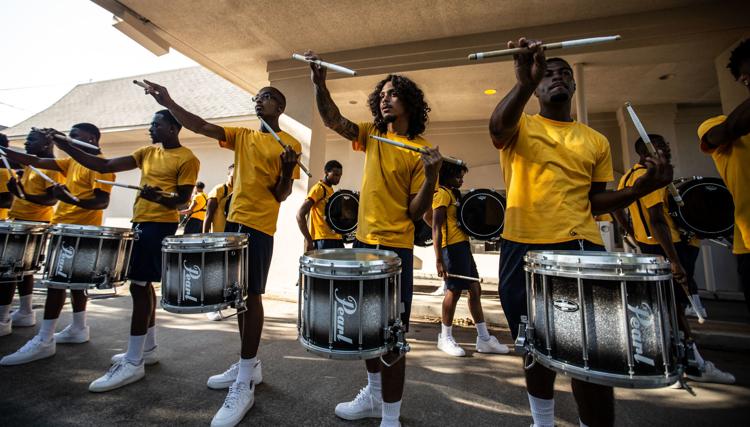 N.C. Folk Fest Friday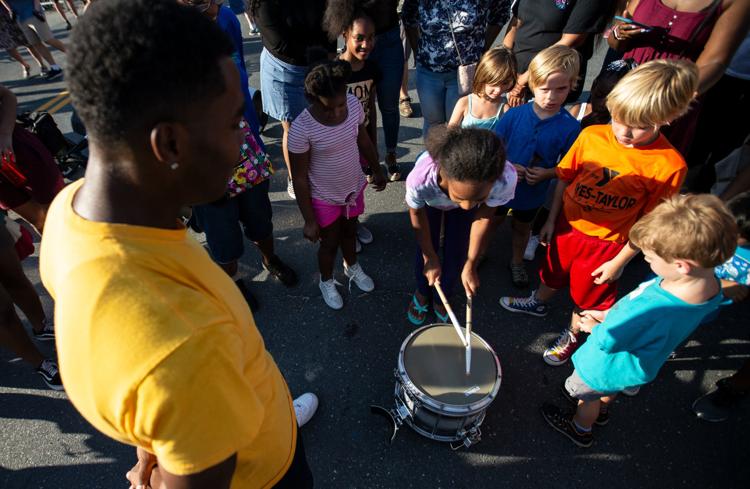 N.C. Folk Fest Friday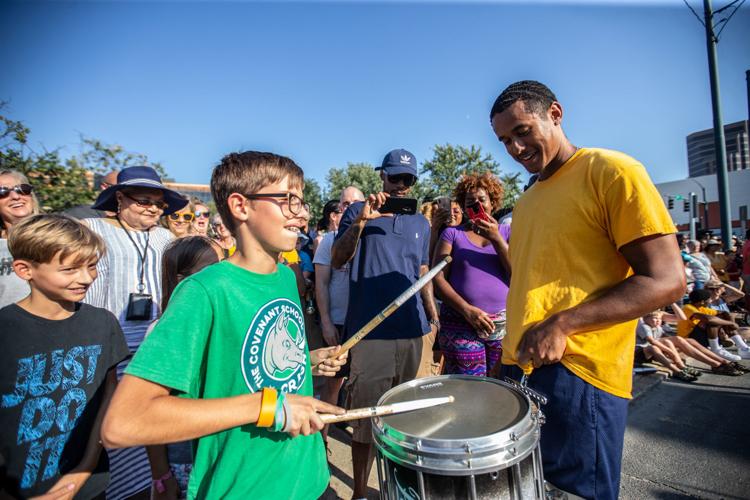 N.C. Folk Fest Friday
N.C. Folk Fest Friday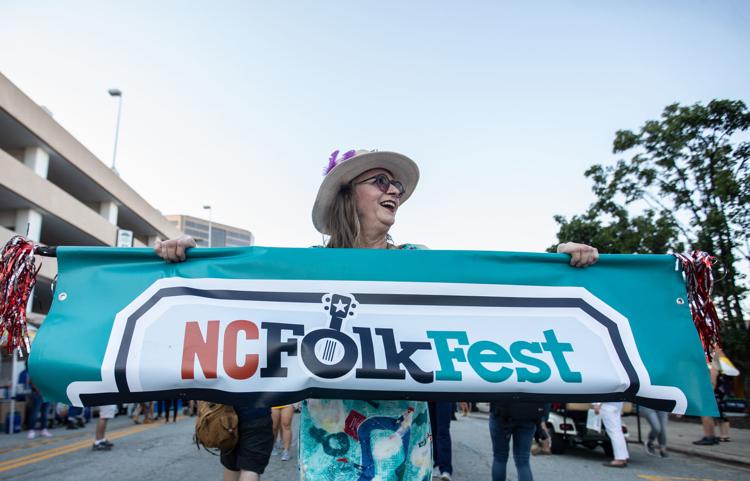 N.C. Folk Fest Friday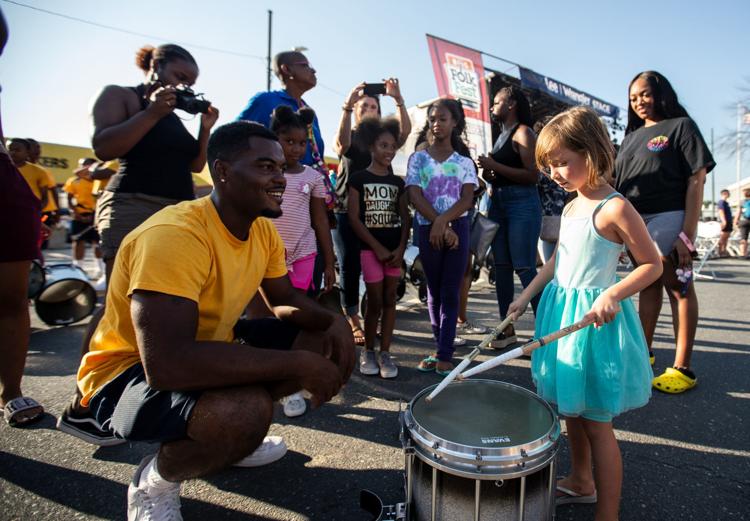 N.C. Folk Fest Friday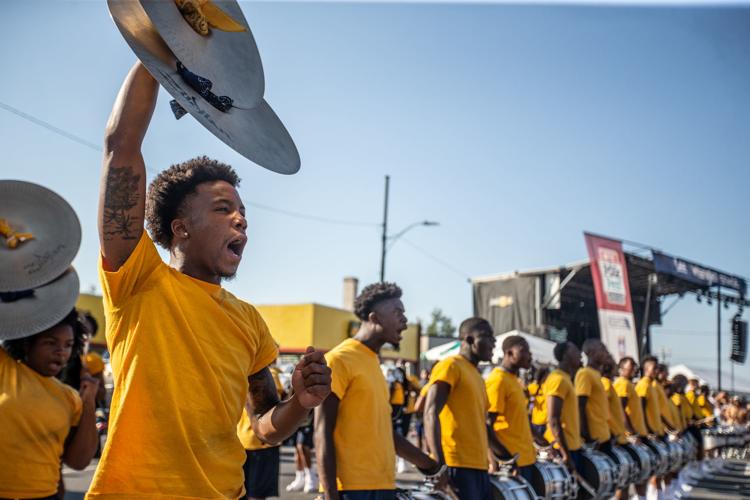 N.C. Folk Fest Friday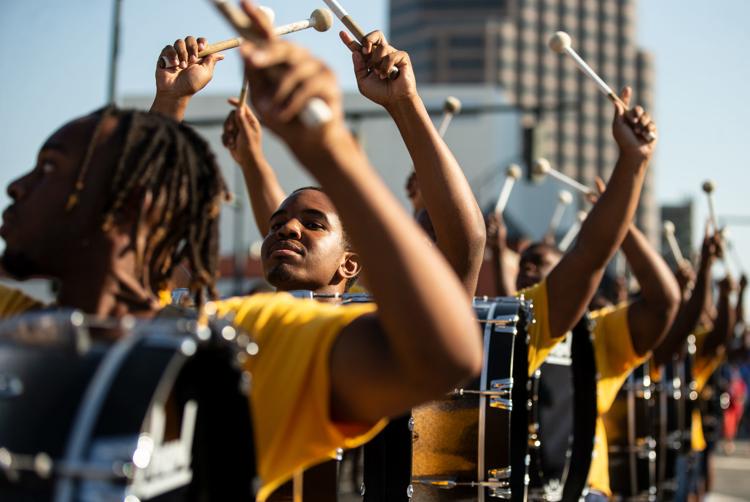 N.C. Folk Fest Friday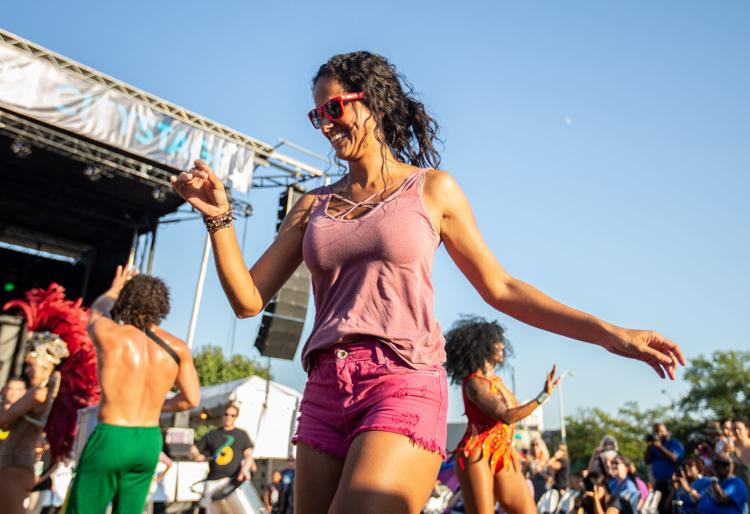 N.C. Folk Fest Friday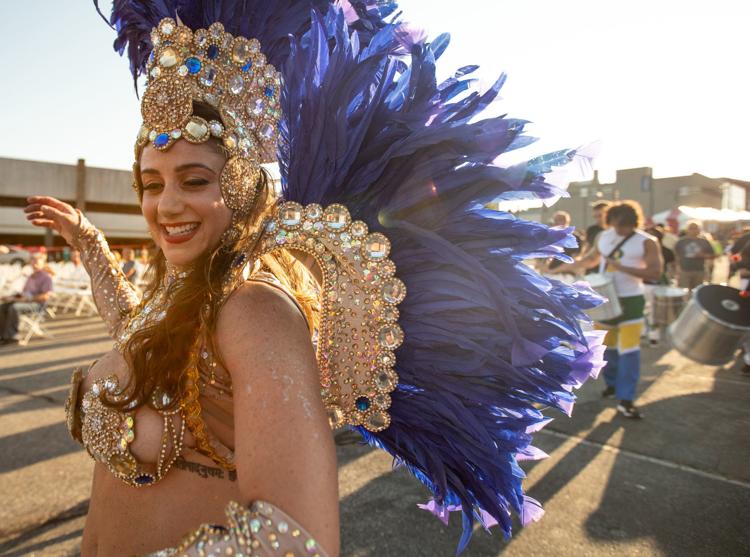 N.C. Folk Fest Friday
N.C. Folk Fest Friday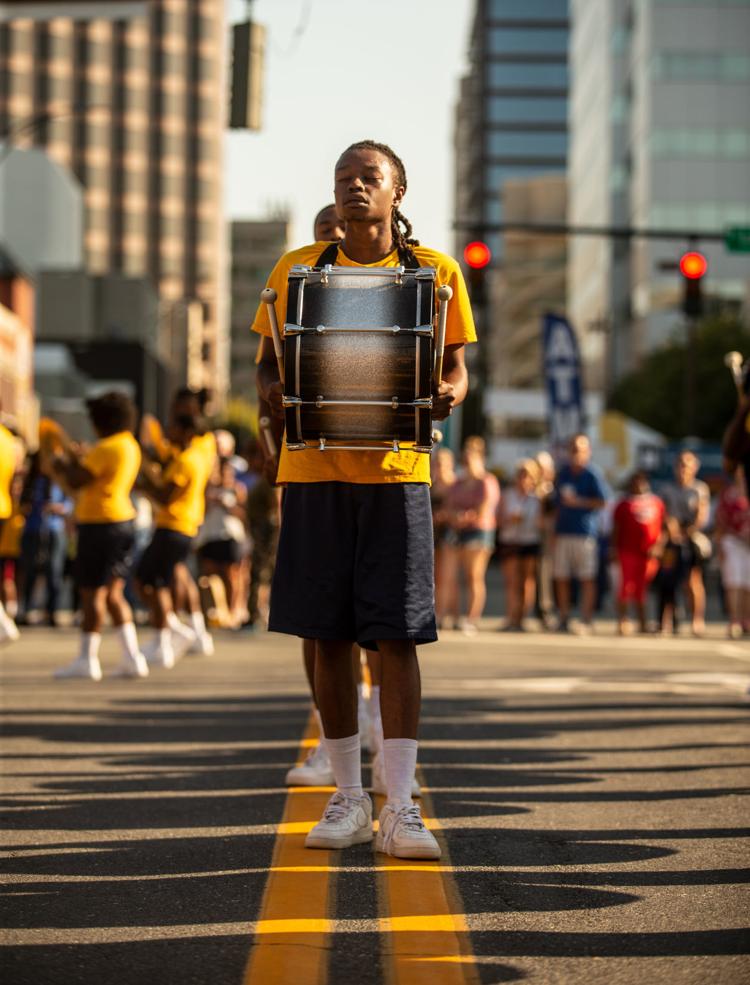 N.C. Folk Fest Friday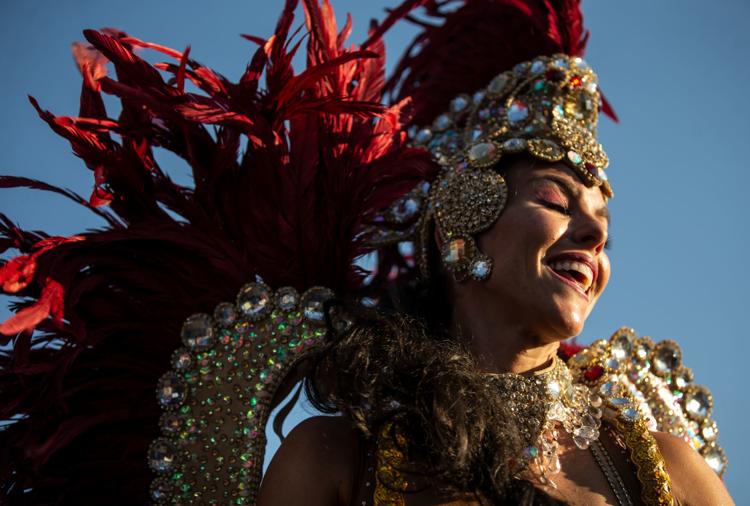 N.C. Folk Fest Friday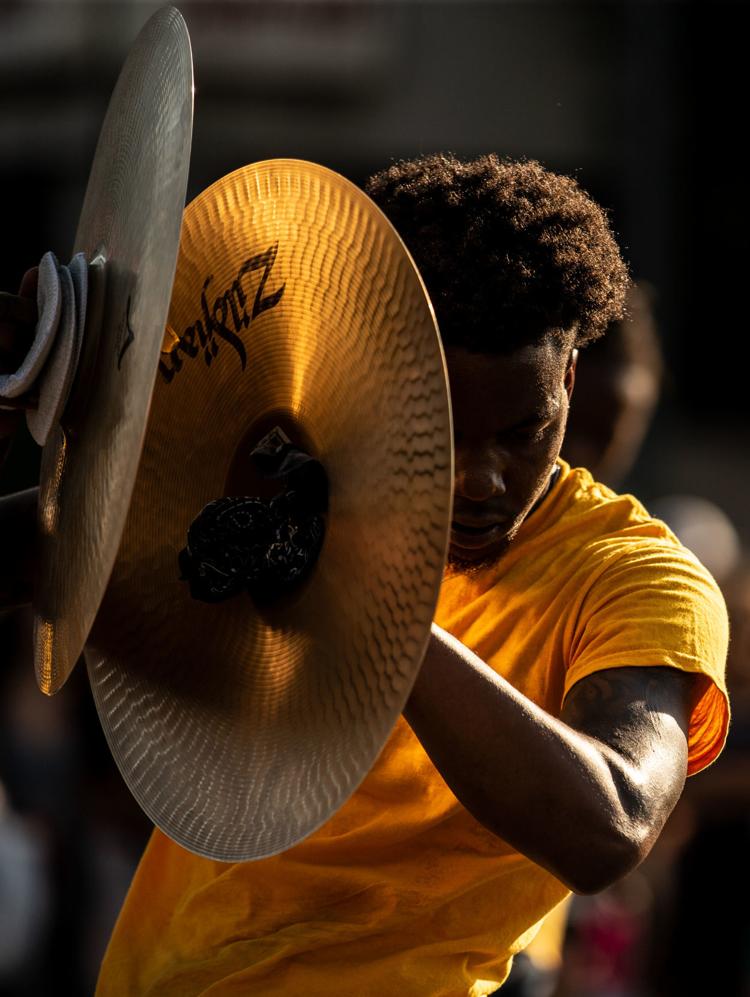 N.C. Folk Fest Friday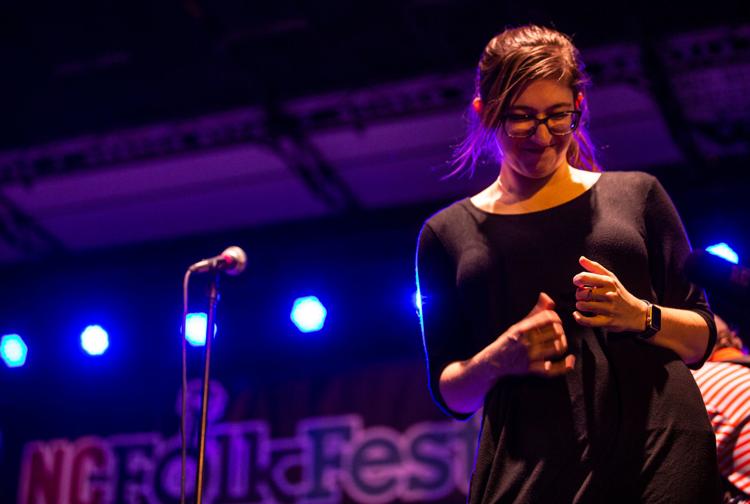 N.C. Folk Fest Friday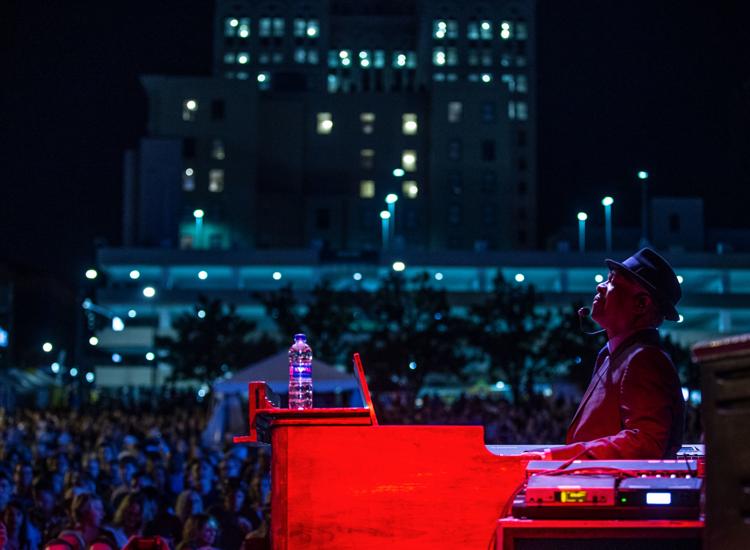 N.C. Folk Fest Friday