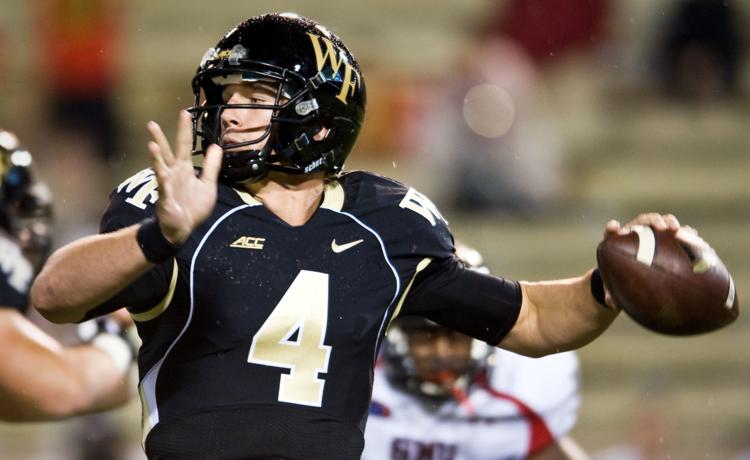 With each passing rose ceremony, Tyler Cameron is climbing the rankings as the 15th season of the "The Bachelorette" has rolled on. But Cameron, who goes by Tyler C. on the show, is no stranger to the stress of competition.
The 26-year-old general contractor from Jupiter, Fla., was a quarterback for Wake Forest from 2012 to 2014, appearing for the Deacons in six games during the 2013 and 2014 seasons before transferring to Florida Atlantic University.
Cameron started this season of "The Bachelorette" as "a dark horse," according to an article from Cosmopolitan magazine's website. But the publication called Cameron "the most romantic dude we've seen so far" in its recap of his one-on-one date with 24-year-old Hannah Brown from the most-recent episode. Cameron and Brown danced during a concert featuring country music recording artist Jake Owen.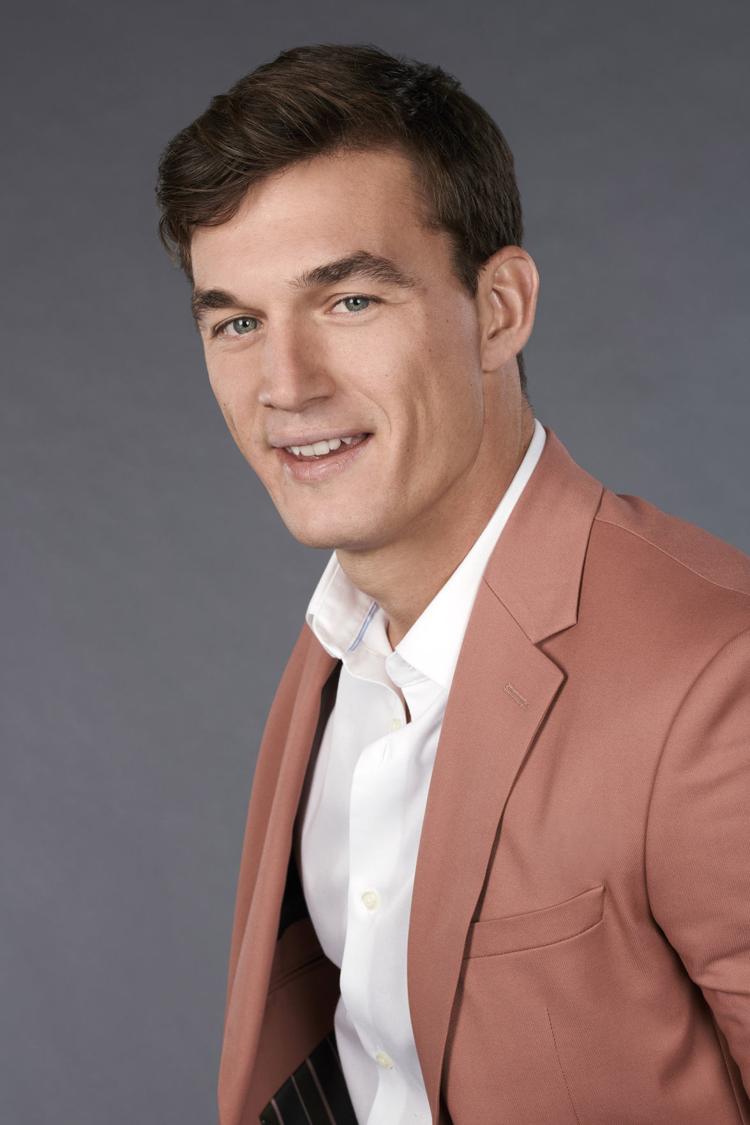 According to Cameron's bio from the show, he has been in one "serious relationship but says he will know when he meets the right one because that love will 'smack him right in the face.'"
Representatives of the show said in an email to the Journal that neither Cameron nor producers of the show were allowed to speak about his involvement in the production.
Despite racking up points on the show, Cameron saw limited action on the field during his college football career.
In a Nov. 9, 2013, game between Wake Forest and Florida State, Cameron threw three interceptions in what turned into a 59-3 loss against the Seminoles, who went on to win the Bowl Championship Series title that season.
Florida State defeated Auburn — the archrival of "Alabama Hannah's" beloved Alabama Crimson Tide — in a thrilling Rose Bowl to win the championship.
Cameron played quarterback and tight end at Florida Atlantic in the 2015 and 2016 seasons, and he signed with the Baltimore Ravens, according to a May 2017 story from WPEC in West Palm Beach, Fla.
Viewers of "The Bachelorette" will have to tune in from week to week to see if Cameron completes his Hail Mary for love or if he gets sacked.