As Hurricane Barry was making its way to New Orleans in mid-June, Rolando Pettigrew sipped water and shrugged.
"I'm going anyway," he said.
Pettigrew, a bartender at Dram & Draught and student in the culinary program at Guilford Technical Community College, was headed to Tales of the Cocktail, a competition that draws the best bartenders from all around the country. Pettigrew likens it to the restaurant industry's Michelin star.
But events like this do more than don winners with glory and a resume bump. They also promote collaboration and creativity — so expert cocktail makers like Pettigrew bring back new ideas and techniques to share with others, including consumers.
Pettigrew, who won third place at an Exotico tequila competition, has used the ingredient oleo saccharum in cocktails, where citrus rinds ferment with sugar over the course of a couple days. He's inspired by the recent trend of zero waste in cocktail making, where bartenders use scraps and other so-called trash from restaurant kitchens.
"It's a version of farm-to-table," he says.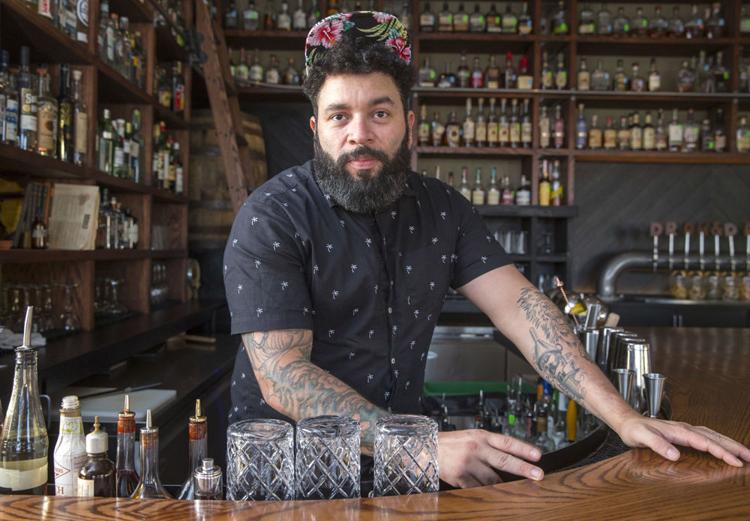 Ryan Hill, Pettigrew's co-worker at Dram & Draught and a trained opera singer, won second place at Copper & Kings' regional semifinal competition in Raleigh this past May. His entry had to use Copper & King products and be themed after a song, which would play while he made and served it.
He chose "How to Disappear Completely" by Radiohead and paired the song with an orange-chocolate cocktail he called "I'm Not Here." It was a pre-Prohibition style called a flip, which includes a full egg that makes it "comforting, relaxing, and indulgent," says Hill.
"The orchestration of the song is so lush, and there are some dissonances that it builds up to, and then there's a release," he says. "The mouthfeel of that cocktail really replicated how I feel when I listen to that."
Each competition in which Hill and Pettigrew participate has certain restrictions. Judges might ask competitors to use a particular ingredient or spirit, or to limit the number of homemade ingredients they use. But those limitations actually inspire originality.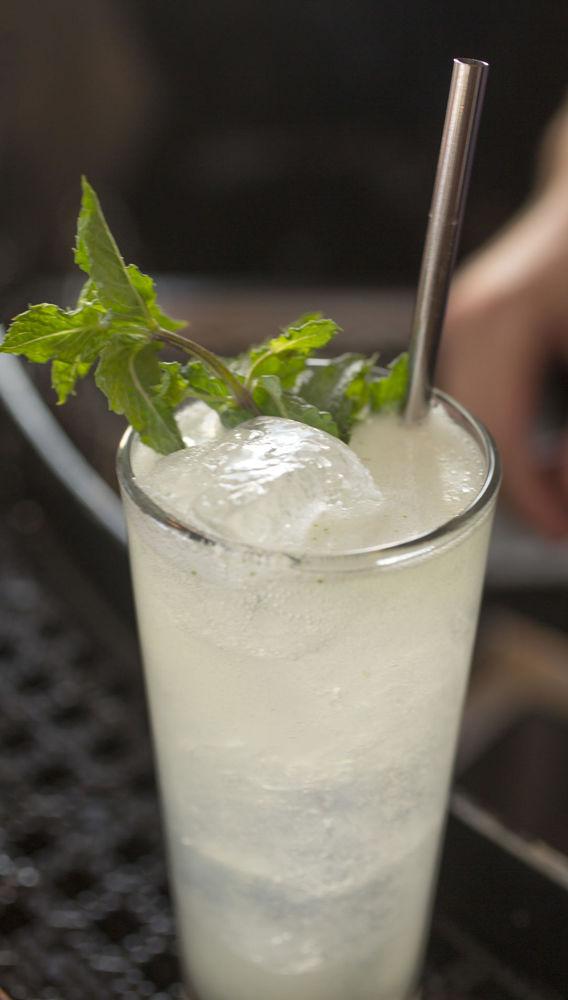 "I've done a little playwriting. If you have free reign to write, that can be overwhelming, and you won't know where to start," says Hill. "Same thing with cocktail competitions."
The first-place winner of the Copper & Kings competition made what Hill considers one of the most unique cocktails he's seen.
"She used cuttlefish egg in her drink, and it was themed after a Bowie song," he says.
Aside from new ingredients, techniques often lend themselves to the creative process. Fatwashing, for instance, involves infusing a spirit with a fat like butter or oil.
"I'd never done it, and I wanted to try it, so I thought a Negroni riff would be the best entry point to that technique," Hill says.
He infused Fainting Goats Distillery Emulsion gin with duck fat, added a few more ingredients, and called the resulting concoction Liquid Swords, which landed on the Dram & Draught menu.
Although cocktail competitions breed creativity not through a desire to win but through the challenge of the rules, Hill emphasizes collaboration's role in making something new.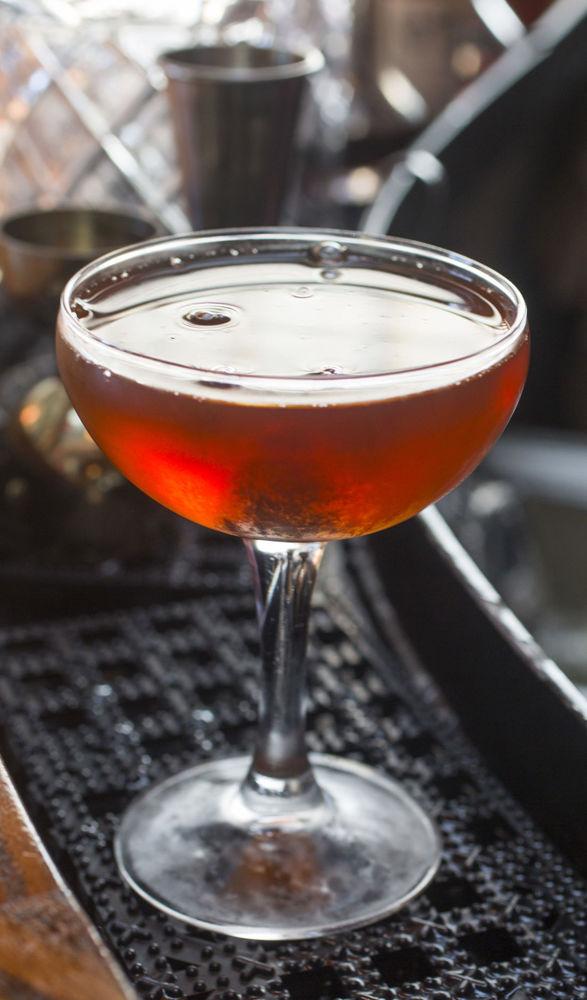 "Coming up with a cocktail, you can't do it on your own," he says. "Yes, you can come up with the idea and the initial first draft, but then you need to have a peer review. You need to have someone else's palate to help you along the way."
Hill counts Max Barwick of 1618 Midtown among his reviewers. Pettigrew says Dram & Draught owner Kevin Barrett has been one of his mentors. They also run their cocktails by each other, and the bar has menu meetings, where staff members decide on the seasonal menu.
The pair, who have over two decades of bartending experience between them, are working to restart a branch of the U.S. Bartenders Guild in the Triad. The guild would host distributor and brand ambassador visits, book signings, and meet and greets. It would also fund member travel to conferences and competitions.
Pettigrew and Hill also plan to bring cocktail competitions to the Gate City. There will be a Bartenders Brawl in September, like the one Hill recently won second place for at the Dram & Draught location in Raleigh. Customers are welcome to come and watch, but the point is for competitors to educate each other.
"Don't come expecting to win," says Pettigrew. "Come expecting to learn."