GREENSBORO — Unless you've been hiding under a henhouse, you probably know that a social media firestorm has erupted over, of all things, the new chicken sandwich from Popeyes.
The chain, which was founded in New Orleans, is known for its fried chicken and seafood. By introducing a chicken sandwich to its menu, a weighty filet topped with pickles and served on a brioche bun, Popeyes has stepped into a new arena.
And the world is seemingly losing its collective mind.
After Popeyes made the announcement on Twitter earlier this month, competitors swiftly responded by talking smack on social media.
Chick-fil-A, which takes credit for inventing the chicken sandwich about 50 years ago, posted: "Bun + Chicken + Pickles = all the (heart emoji) for the original."
Wendy's took a shot. So, too, did the public, posting YouTube videos, memes and comments about which fastfood chain had the best chicken sandwich.
For those lucky enough to find a Popeyes that has one, the question has been answered.
Here in the South, where eating chicken is a way of life, the jury is still out for some. Lines formed at many Popeyes locations. Stores sold out, including a location on Gate City Boulevard.
"We ran out of buns on Sunday and had to stop selling the sandwich," said Thomas Byrd, a general manager.
On Monday, someone from a Chick-fil-A across the street brought their chicken sandwiches to Popeyes employees.
"I think it was kind of a joke," Byrd said.
By Tuesday, the Gate City Popeyes was taking calls from people wanting to know when the sandwich would be available. The store received about 100 calls.
"I had to stop answering the phone," Byrd said.
On Wednesday, the 'Sold Out of Chicken Sandwiches' came down and business was brisk as cars crammed into the parking lot and customers cozied up to the counter.
After some failed attempts, Isaiah Williams was finally able to sink his teeth into the shifty sandwich. He took a bite and said it was better than Chick-fil-A's counterpart.
"I like the batter. It's crispier," said Williams, a junior at N.C. A&T.
The expected long lines didn't materialize Wednesday, but plenty of people were glad to finally get a taste — including Danville couple Clarence Woods and wife Amy.
It was their second trip to Greensboro trying to score a sandwich.
Clarence moaned as he took a bite. "It was worth the drive."
Once again, the comparison to Chick-fil-A was inevitable.
"It's way bigger than Chick-fil-A," Clarence mused. "The only thing bad about it is that it ain't got no cheese."
Ebony Watkins, who lives in Winston-Salem, happened to be in the city running errands. Since Winston-Salem doesn't have a Popeyes, she decided to swing by — with a caveat.
"I wasn't going to wait in line 30 minutes," she said.
Which brings us again to Williams. He was back.
"My friend called," Williams explained, "and said to bring him one."
Chicken sandwich a hit at Popeye's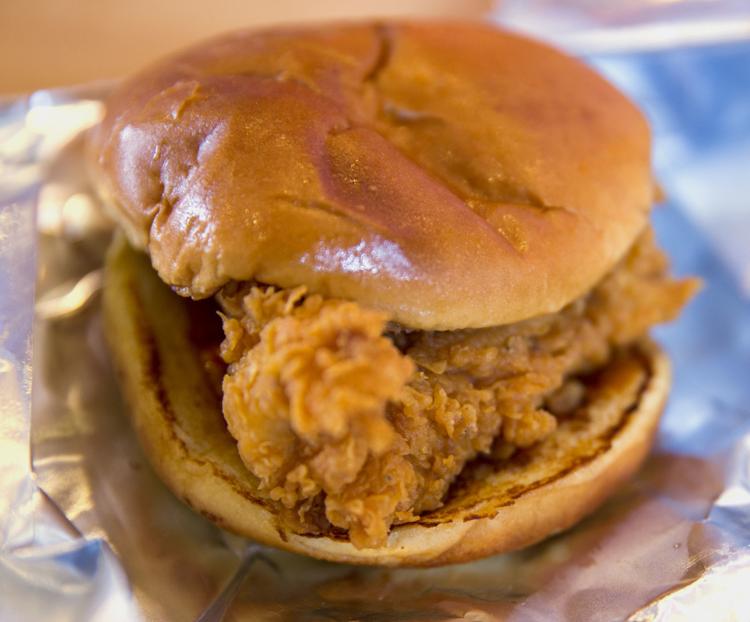 Chicken sandwich a hit at Popeyes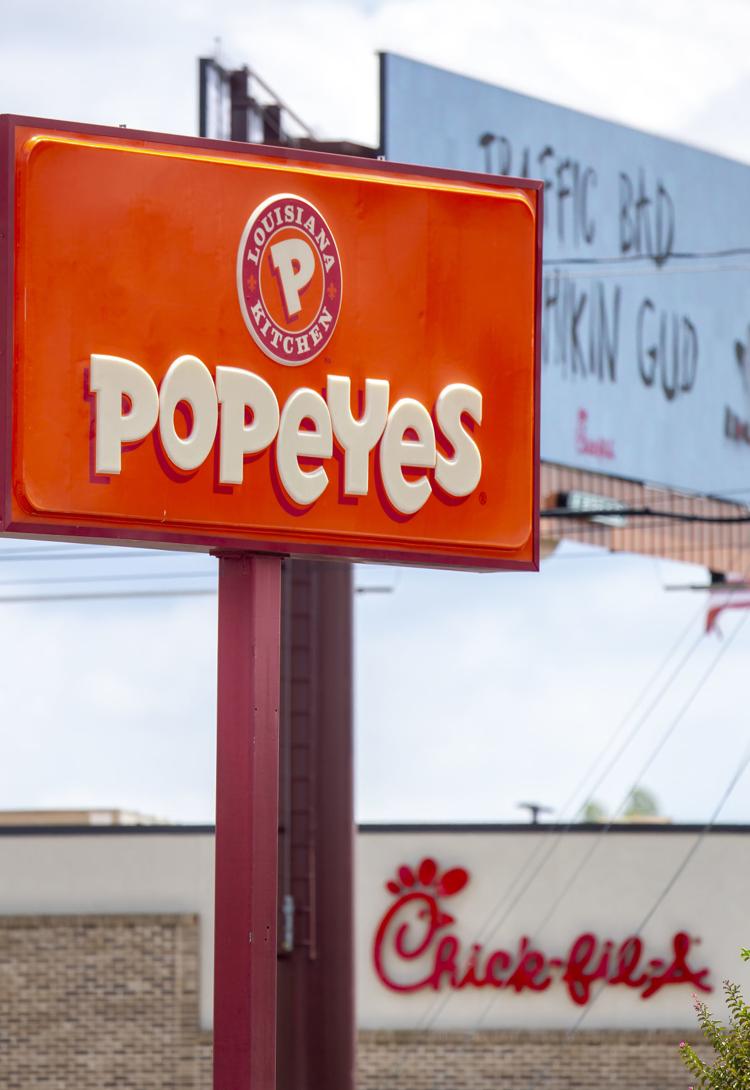 Chicken sandwich a hit at Popeyes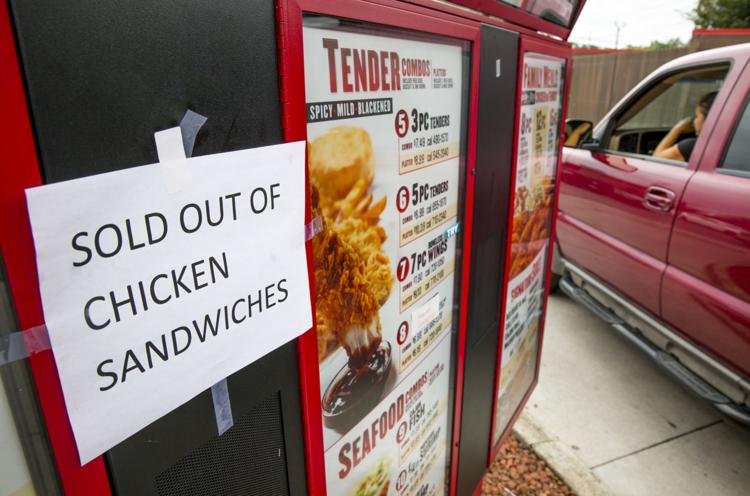 Chicken sandwich a hit at Popeyes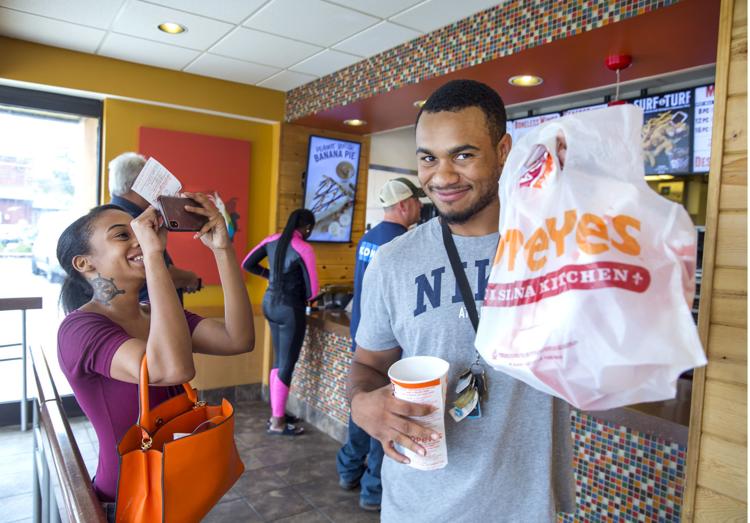 Chicken sandwich a hit at Popeyes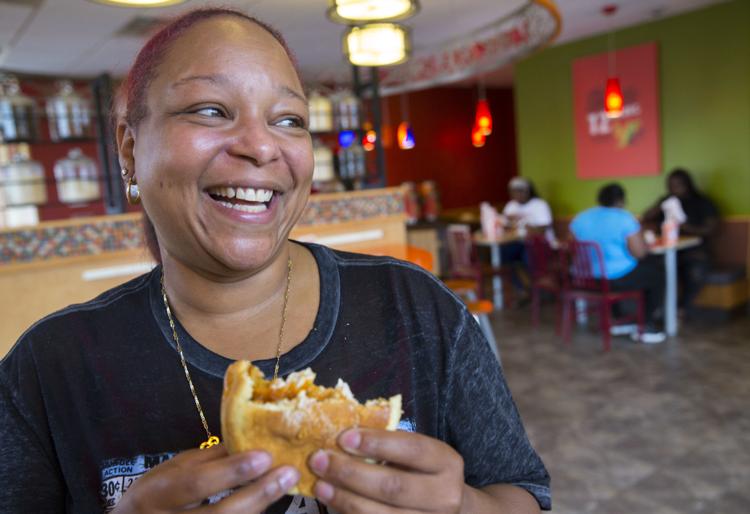 Chicken sandwich a hit at Popeyes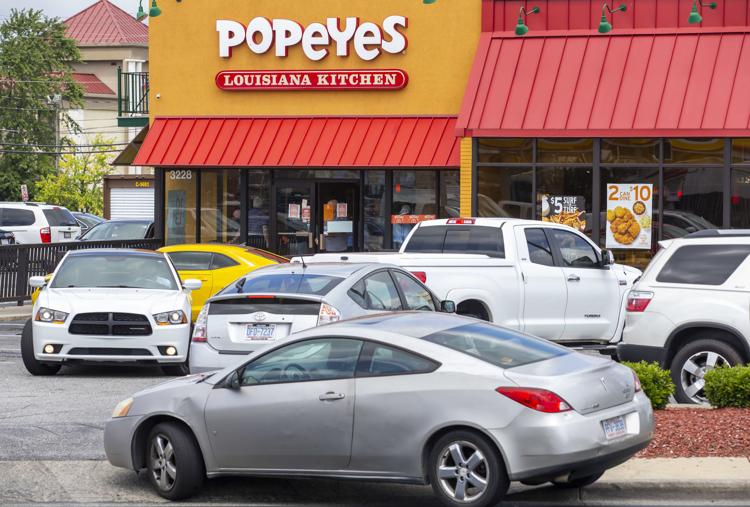 Chicken sandwich a hit at Popeyes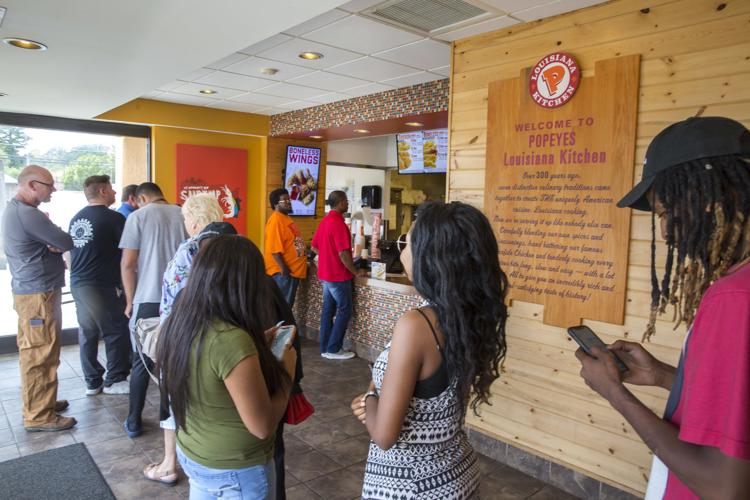 Chicken sandwich a hit at Popeyes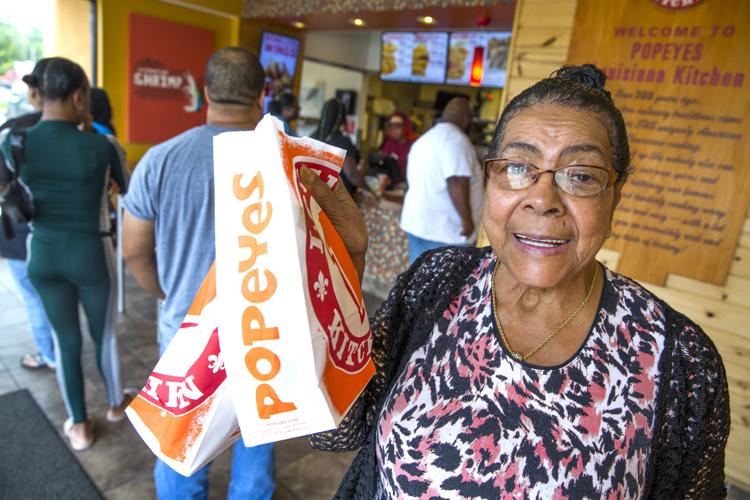 Chicken sandwich a hit at Popeyes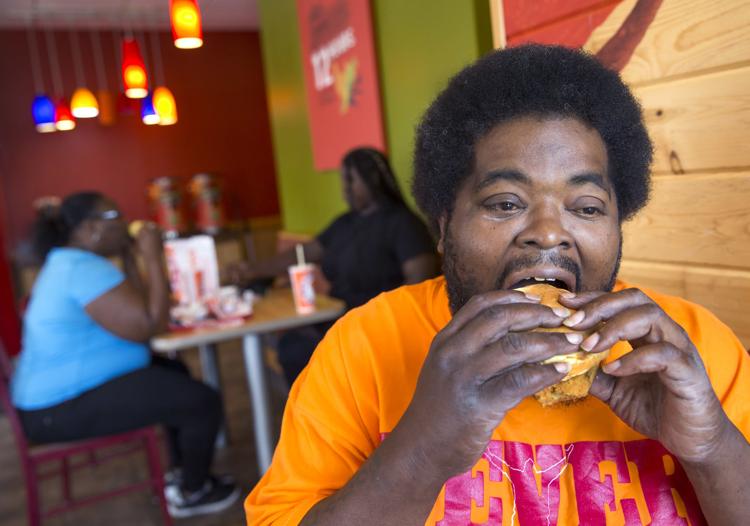 Chicken sandwich a hit at Popeye's