We sat down over a cup of tea with Sarah Chapman, the owner of Vida pour Tea room:
It's been five years since you took Vida pour Tea from a mobile business to a storefront on State Street. Tell us a little about that journey.
I had outgrown blending custom teas in my own home and took that growth as a sign that Greensboro was ready for a loose-leaf tea shop based in herbalism and health and wellness. But, that did not come without doubt from commercial real estate moguls, banks, and frankly, those who didn't quite understand exactly what it was that I was wanting to create. It was my responsibility to show them.
Overwhelmingly positive reactions about creating a loose-leaf tea lounge and a safe space for everyone to be themselves was a huge driving force to move forward. I had already been working with several fellow local businesses who supplied and served Vida pour Tea specialty blends and really wanted to be able to have a space to be able to give back and thank them for their support.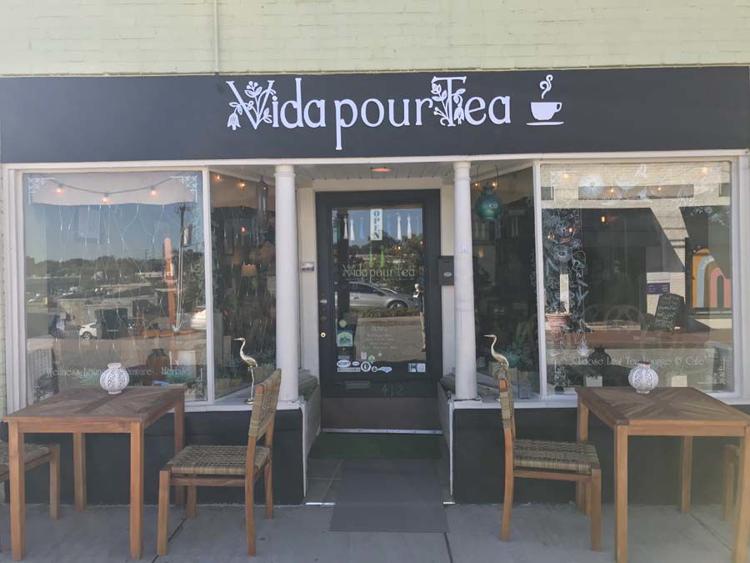 You received the Independent Business Owner of the Year award from Triad Local First. What does that mean to you?
Triad Local First was a huge part of making local connections and building trust and friendships with other businesses in Greensboro. From face-to-face introductions and small events and markets that were put on by fellow TLF members, I realized how incredibly special the Triad was to have this organization and the wonderful people who work tirelessly to promote and support all of its members and budding members.
For all the reasons I've mentioned and many more, I was so incredibly honored to receive this year's Independent Business Owner of the Year award from Triad Local First.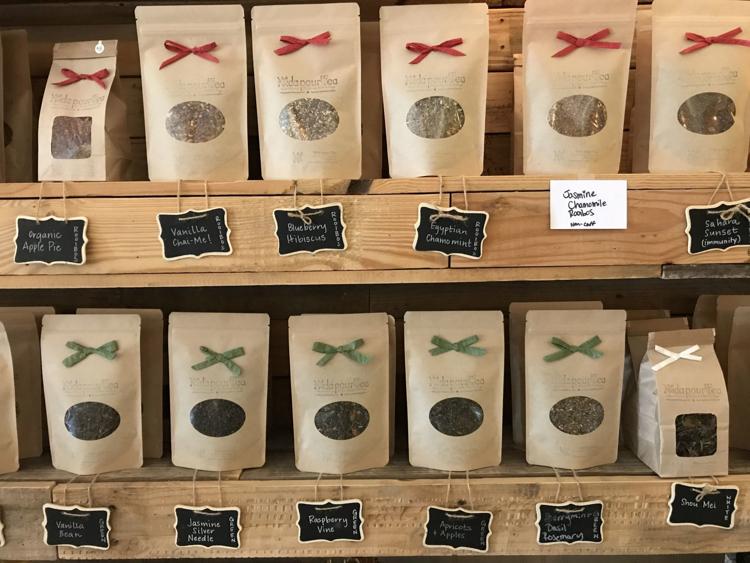 Part of your mission is to support other local businesses. In what way do you do this? Why is it important?
It was crystal clear to me that the local connections that were being made were so much more valuable than business relationships. Greensboro has a wildly impressive devotion to supporting "their neighbors," meaning that it doesn't matter who you are, where you come from, what you look like or how old you are, if you're doing something cool here, you are supported and valued by this community.
With local connections and support, I am able to offer exactly what I've always dreamed of and, more importantly, return that support. We offer baked goods from over 12 licensed independent bakers and bakeries, some with their own location and some who are mobile, just like I was — many focused on food allergy-friendly ingredients that taste so great.
There are over 50 artisans and makers of plant-based body care, organic fiber art and consciously crafted dry goods that we carry in-store — many who are fellow Triad Local First members and/or fellow female-owned businesses.
I can't express enough how important it is for local businesses to encourage each other. Not only is it a fantastic way to promote one another, but it shows the community that we are invested in each other's dreams and that they too can master a craft or passion and gain the trust and loyalty of their neighborhood and beyond.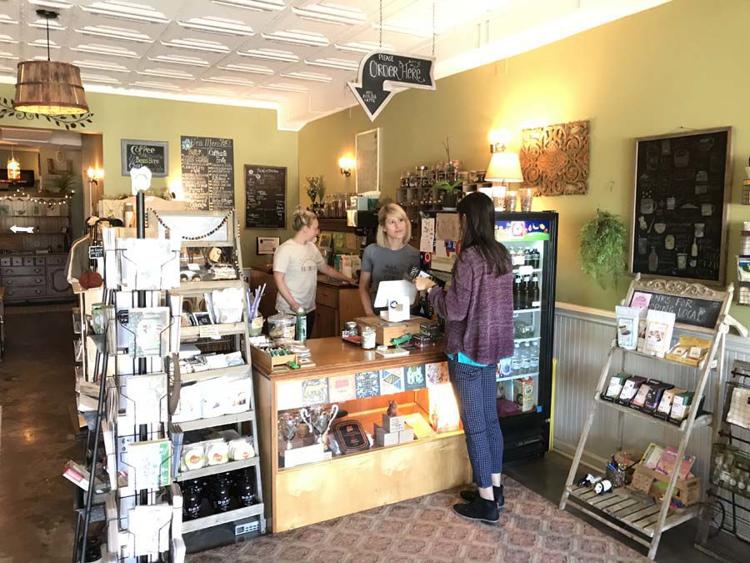 What is tea's place in a coffee culture? Is afternoon tea still a thing?
I have learned that there is certainly a place for tea in coffee culture. It is rooted in health and wellness and bringing awareness to the gifts that we have been given by nature for ailments: hibiscus for blood pressure, matcha for brain fog and alertness, rooibos for inflammation — the list is endlessly impressive. My original goal of keeping Vida pour Tea focused on organic, fair-trade custom blends that are equal parts healthy and delicious has been a beautiful experiment.
New-to-tea drinkers may have started out with Organic Apple Pie (a blend of cinnamon, rooibos and vanilla), often recommended for those looking for a replacement for nighttime sweets cravings, while it can simultaneously calm the nervous system after a long day. Roasted Chestnut is a black tea with a caffeine punch minus the acidity for coffee drinkers who have found themselves with acid reflux or ulcers.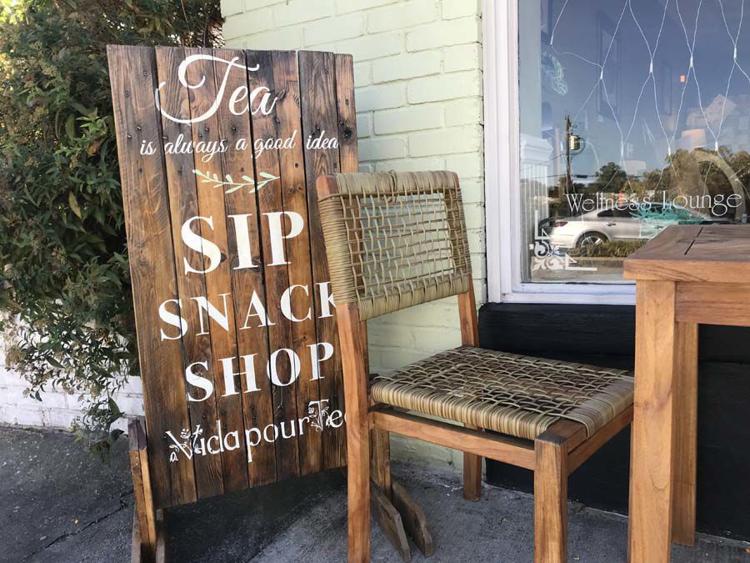 What's brewing for the season?
Allergy season has been particularly rough this year. Our Allergy & Energoji Pu'erh blend has been tough to keep on the shelves, even with possibly odd sounding ingredients such as ashwagandha and common backyard stinging nettle. Nothing makes me happier than hearing someone say that a simple daily cup of tea has helped them, even if it's just taking a moment to themselves for something that they enjoy.
— As told to Carl Wilson, 336-373-7145 or carl.wilson @greensboro.com.