We asked five questions of Joanie Attayek, owner of Wired Cafe Coffee Bus.
Most restaurant/coffee shop owners aspire to go from a truck to brick and mortar. You did the opposite and sold your Kernersville shop in favor of a truck. Why?
After building a wonderful customer base and hangout in downtown Kernersville, some life events sort of forced me to figure out a way to be home more but still continue my work passion with coffee. I had experienced a house fire at the end of 2016 which took 10 months of renovation. My son had graduated college, moved back in with me and was entering the Greensboro Fire Department Recruit Academy (ironically), and my daughter was getting ready to deliver my first grandson.
So how could I keep up Wired Cafe? Customers had always referred to Wired as a "Gatherer of Spirits!" With my son's creative handyman skills and an old '95 Chevrolet school bus, together with 10 of his firefighter buddies, we dismantled every bit of equipment from my shop and installed it in this 15-foot mini school bus, including some of the signage.
It takes a 15,000 watt Honda generator to power an espresso machine, satellite coffee brewer, two grinders, two refrigerators, an ice maker, a commercial blender, a register and the list goes on. I cannot tell you how many people want to inquire about buying our bright red "javamama," also known as Big Red. And we are constantly asked if they can come inside and look around or take pictures.
Something that came with the change that I did not expect is the camaraderie of some of the other food truck vendors. We truly respect each other and love to serve each other and do trades of our offerings.
I now work about 20 hours a week on the bus and spend another 20 hours a week baking, stocking and scheduling from the comfort of my own home — sometimes with my 2-year-old grandbaby, who loves to toddle around inside the coffee bus.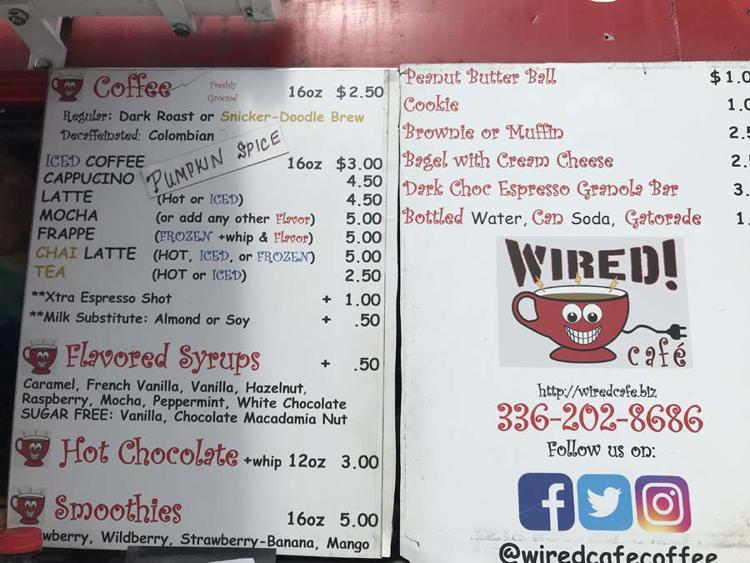 What is your most popular drink? What's the secret to your awesome chai latte?
In the summer, I'd say our Caramel Mocha Frappe — a frozen blended espresso mixture with a mountain of whipped cream adorned with caramel and chocolate drizzle — brings the biggest smiles.
Year round, I have to brag on our special flavored hot brew called Snicker Doodle, which is regular slow-brewed coffee with hints of cinnamon and vanilla. There is no sweetness because the flavors are roasted on the beans. There is usually a bit of skepticism even among the guys who say, "I like my coffee black." Once they get a whiff, they're sold. I love Snicker Doodle with cinnamon syrup and real cream.
Then there's the ever popular Mocha Latte or White Mocha. Our Spiced Vanilla Chai is famous. Some folks ask, "Is it good?" or "Is it going to taste like xyz's coffee?" My response is, "I promise it's nothing like theirs but WAY better!" The Dirty Chai — hot, over ice or blended-frozen — is a Chai Tea Latte with an added 2-ounce shot of espresso and is a revered taste of chai lovers. Warm and savory spices like cinnamon, nutmeg and cardamom are what makes it a favorite.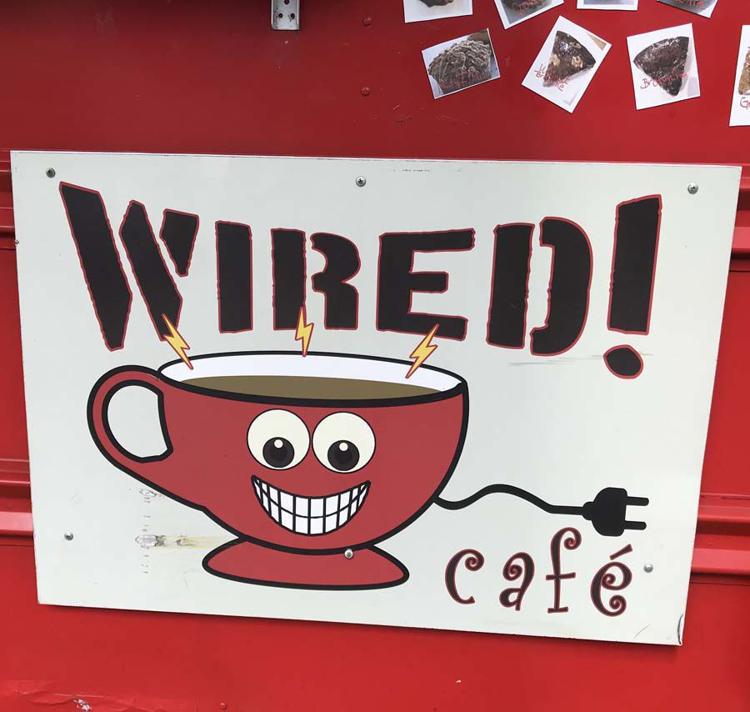 What can we expect in the way of seasonal drinks?
Several weeks ago began the season of pumpkin spice, which we offer as regular brewed coffee (hot or iced), latte or frappe. We carry the pumpkin flavored coffee bean, which we can espresso grind. When added to the pumpkin spice-flavored syrup, it gives your palate a pumpkin explosion. In addition to our many pastries, we also carry a pumpkin streusel muffin.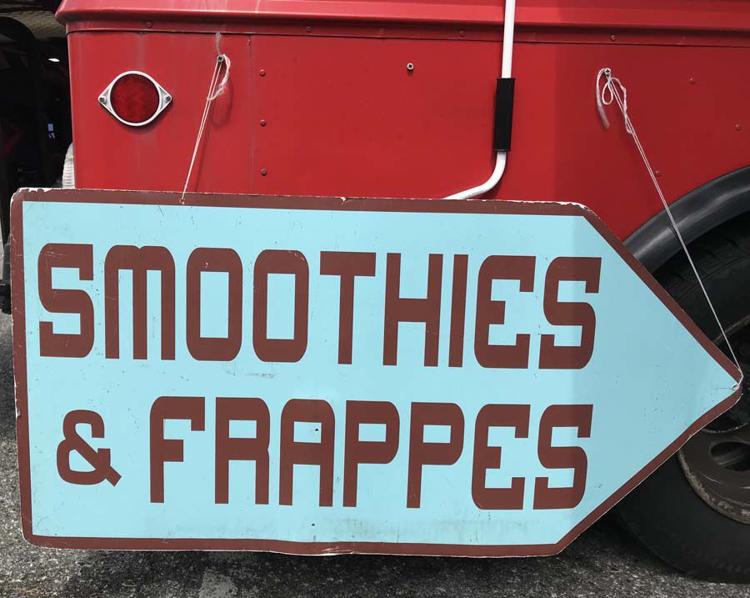 What other things does Wired offer?
We offer real fruit smoothies, several flavors of teas, hot cocoa, homemade pastries, our famous Peanut Butter Balls and bagels with cream cheese. My barista and I also laugh a lot and tell silly stories to patrons often. For our regular corporate stops that we serve at on weekdays, we know most every patron by name and what they drink.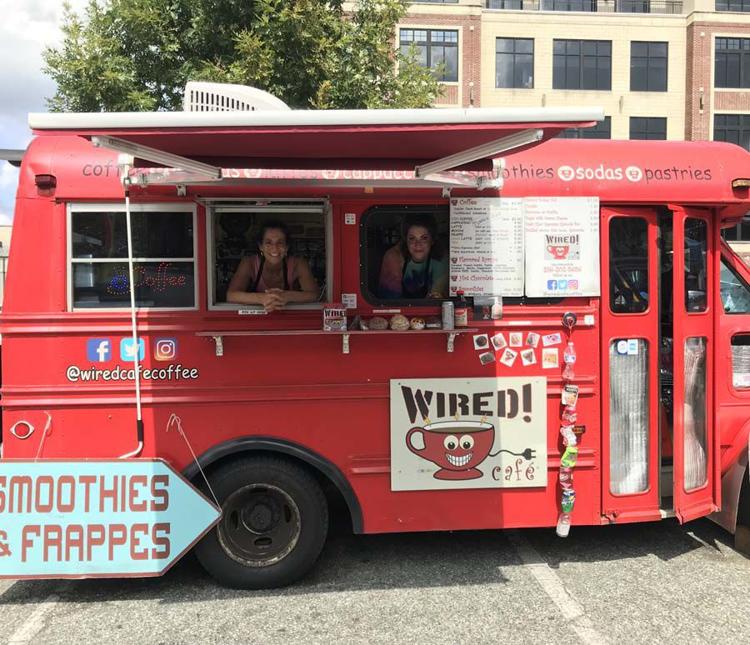 What is it about coffee that most speaks to you?
When my feet hit the floor each morning, coffee is my first order of business. It's a very personal thing. The way people drink their coffee is like a personality and very individual. We pride ourselves on offering truly custom-ordered drinks. We will do half-sweet, double-sweet, extra hot, keto-friendly, gluten-free, non-dairy milk options.