We asked five questions of Brandy Lewellyn, pizza manager for the outdoor Boxcar Pizza Kitchen at Boxcar Bar and Arcade in Greensboro. Here, she talks pizza and Donkey Kong.
How many pizzas do you bake each week?
We turn out a couple hundred pies every Friday night. We stay busy through the weekend while folks are out and about downtown. We love to see folks ride a Lime scooter down just for a pizza.
What is your most unusual pizza?
Our Pickle Pizza. We played around with this pizza for a while and let our staff taste test it until we got it just right. We start with an olive oil and garlic base and add crispy dill pickle chips, mozzarella cheese and a light ranch dressing drizzle. Sometimes we get wild and make a pizza we call the "Brandy" which is chicken, bacon, Ranch dressing and pickles. The flavor is out of this world!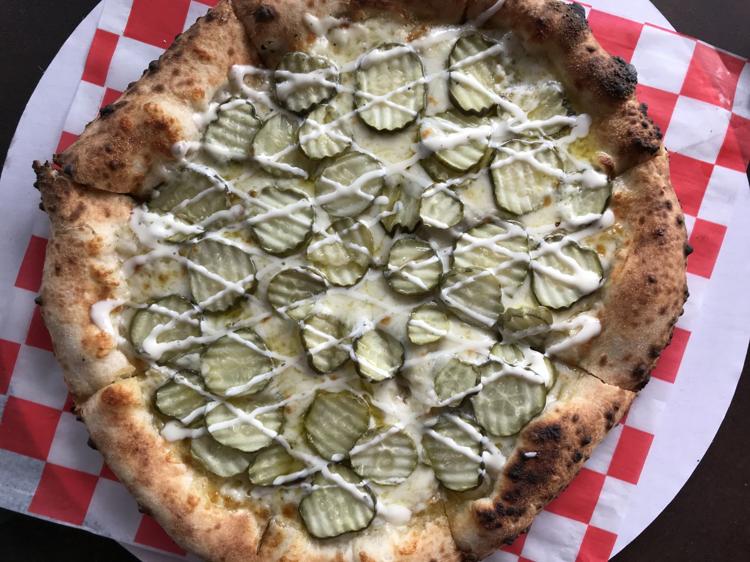 Do you offer a vegetarian pizza?
We have great vegetarian pizzas, such as our Classic Cheese, Margherita, Mushroom Truffle and Spinach Garlic. We also offer a vegan cheese option.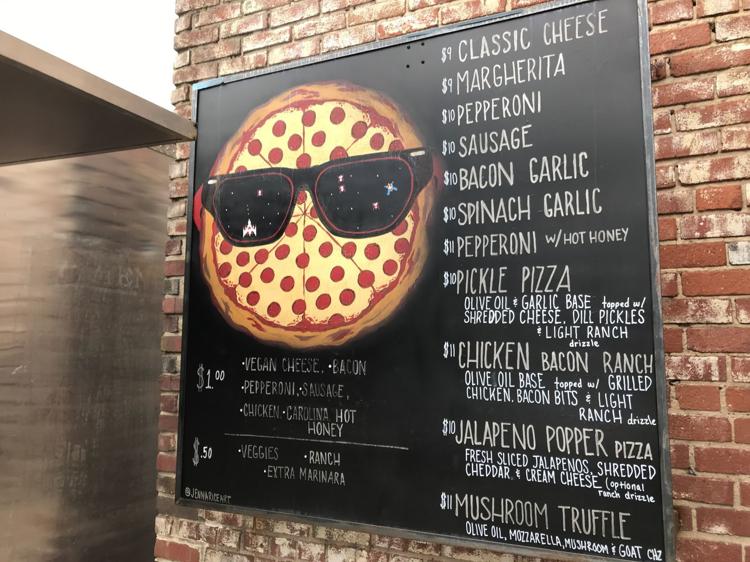 Which of your beers goes great your pizzas?
We have a fun rotating selection draft of 24 American craft beers, but as a classic flagship beer, Bell's Two Hearted Ale is a balanced ale to wash down any pizza!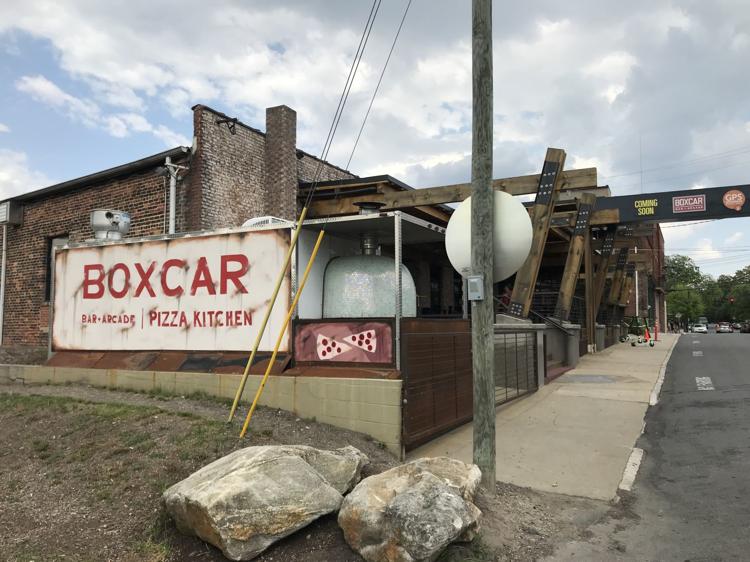 Boxcar is known for its awesome selection of old-school arcade games. What is your favorite, and do you have any tips for eating pizza and playing pinball?
My favorite game is Donkey Kong because it's retro and reminds me of my childhood. We suggest bringing a human friend or furry friend to help share your pizza. Dogs are always welcome at Boxcar and love the "pupp-erronis."