GREENSBORO — Residents of the College Hill neighborhood came together Thursday to prepare dinner for about 80 neighborhood college students who need a little help getting nutritious meals.
"More than 30% of college students are food insecure," said David Sevier with the College Hill Neighborhood Association.
Thursday's meal, held at College Place United Methodist Church across from the UNCG campus, was made possible by a Building Stronger Neighborhoods grant from the Community Foundation of Greater Greensboro.
"We thought it would be an opportunity to bring students together and give the community an opportunity to do something for them," said Andrew Mails, director of the UNCG Wesley-Luther campus ministry.
The ministry manages the Spartan Open Pantry at College Place UMC, where college students can help themselves to canned food, oatmeal and other staples.
Mails would like to see students overcome the stigma of a food pantry. Thursday's meal was intended to do just that, created with items commonly found in the pantry.
Chefs Michael and Juli Umetsu created ground turkey fajitas, tuna sliders, salad and slow cooker peach cobbler.
The Umetsus, formerly with the Maui Culinary Academy before moving to Greensboro, are friends of Sevier. They agreed to help prepare the meal and to show students how to be creative with pantry items.
"I came up with a couple of recipes that are simple and delicious," Michael Umetsu said.
Recipes like slow-cooker overnight oats are good for apartment living, said UNCG student Allison Crossman who pitched in to help prepare the meal.
"With the foods that are available, it's important to know how to prepare them," Crossman said.
Cooking dinner with staples from food pantry shelves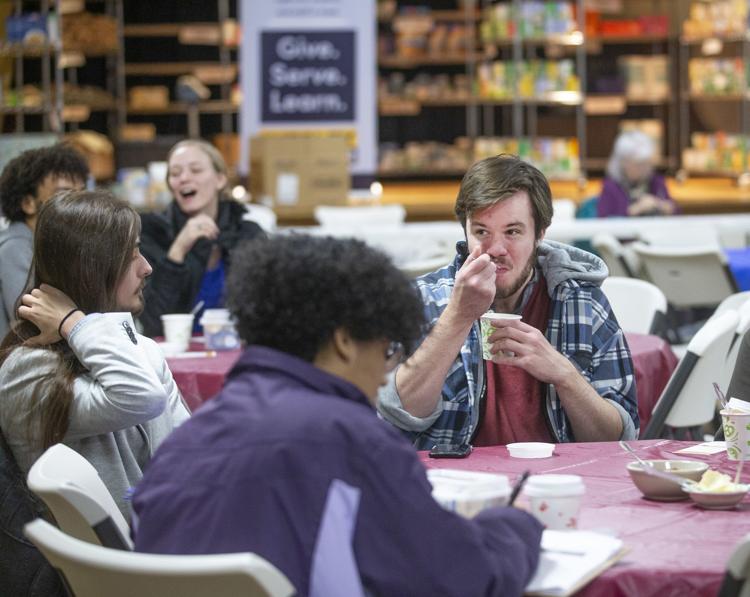 Cooking dinner with staples from food pantry shelves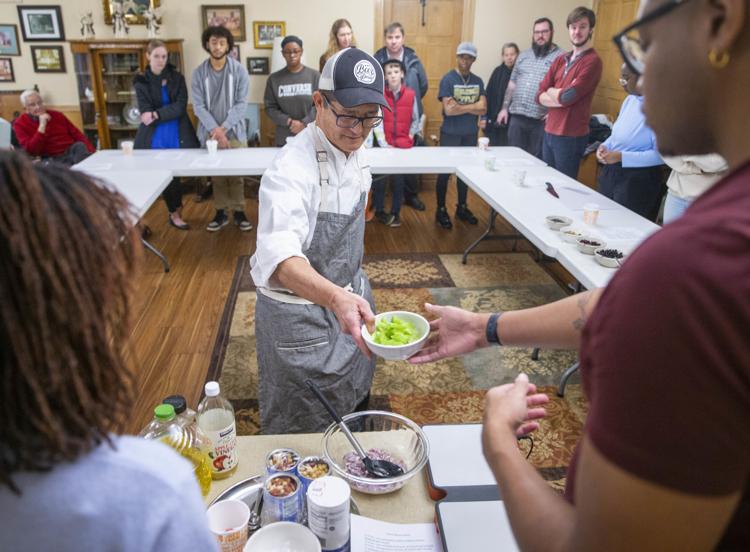 Cooking dinner with staples from food pantry shelves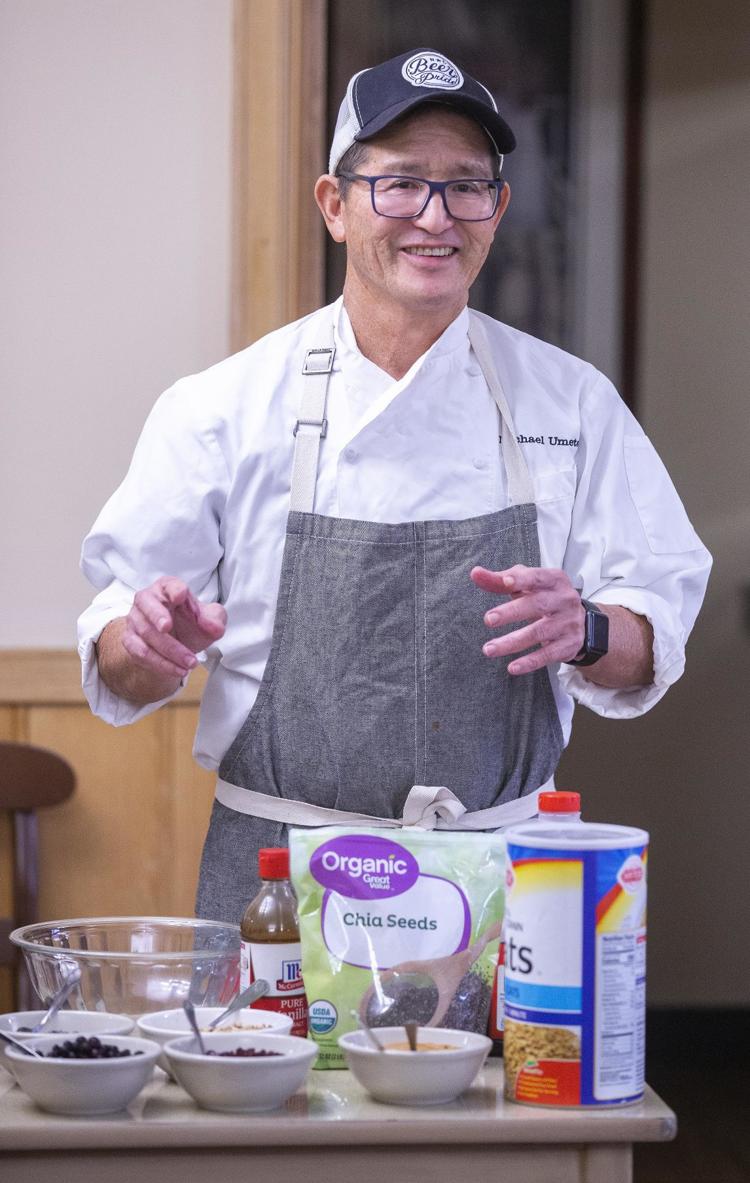 Cooking dinner with staples from food pantry shelves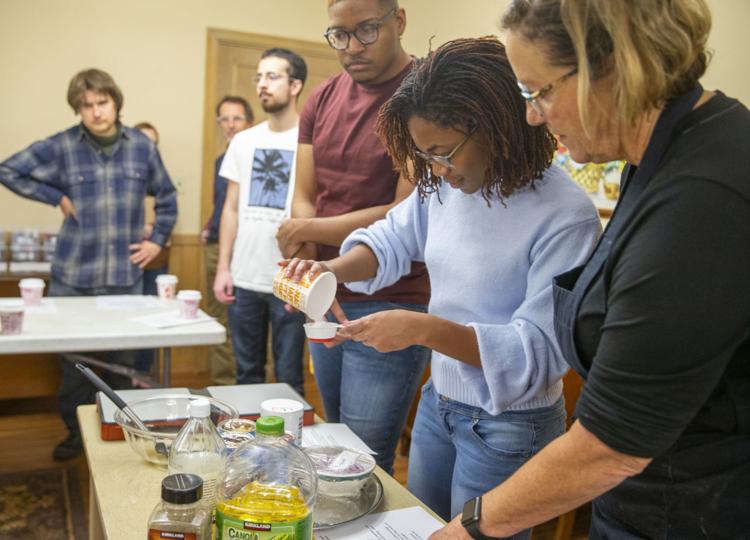 Cooking dinner with staples from food pantry shelves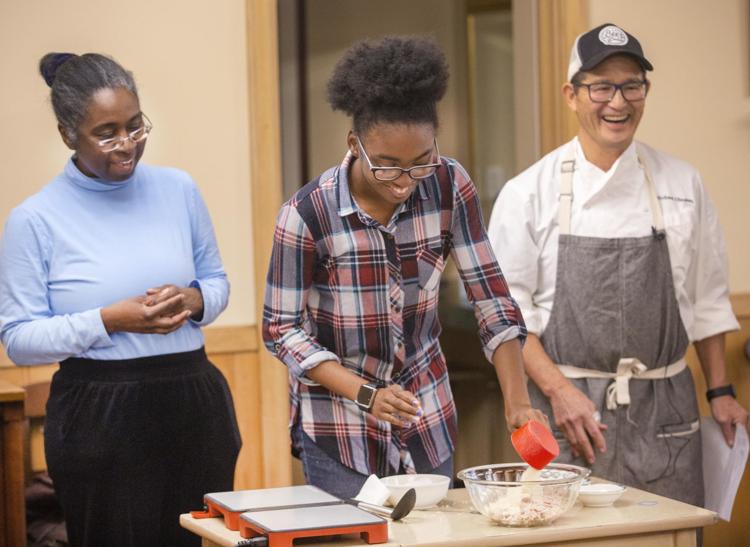 Cooking dinner with staples from food pantry shelves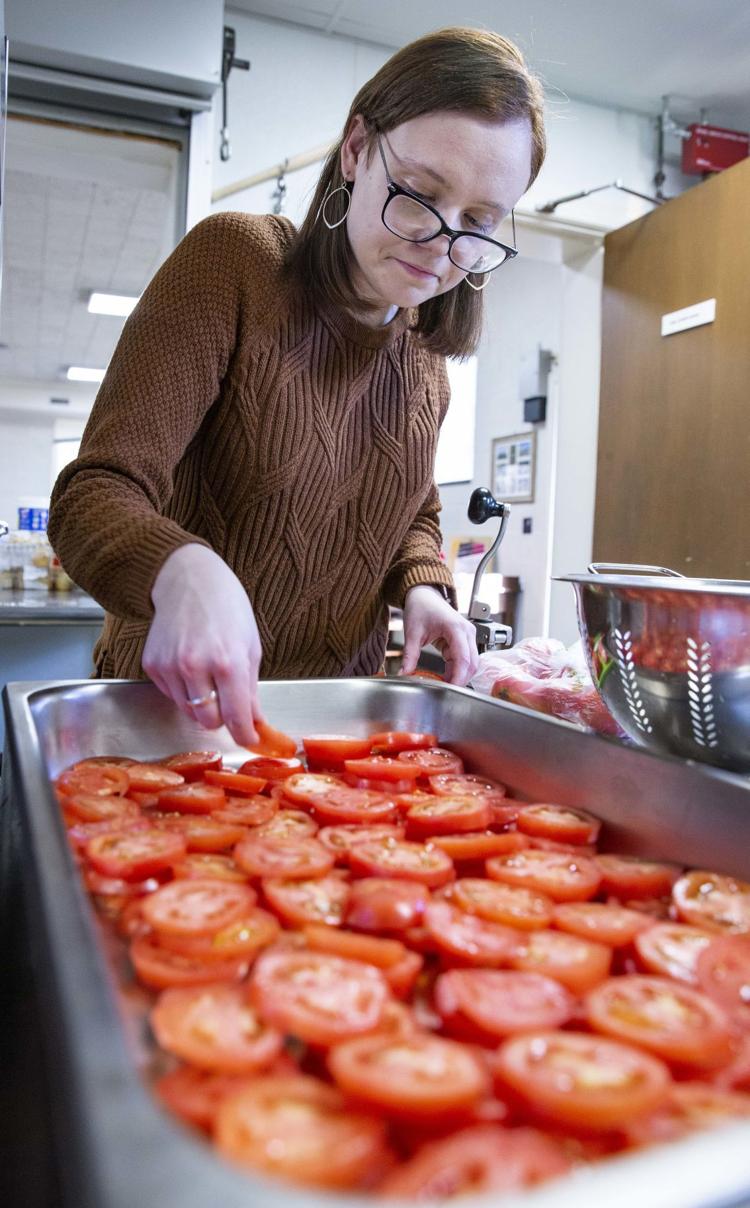 Cooking dinner with staples from food pantry shelves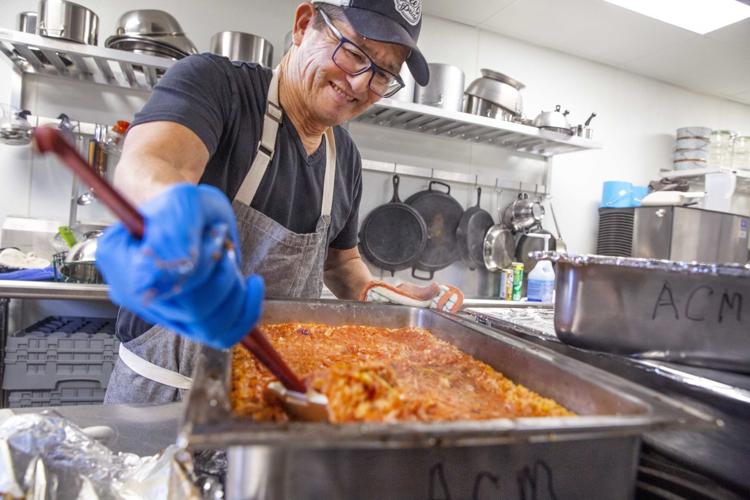 Cooking dinner with staples from food pantry shelves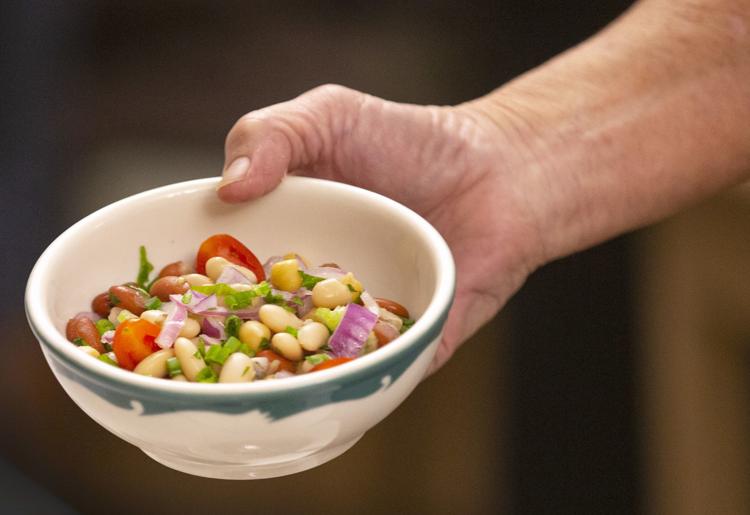 Cooking dinner with staples from food pantry shelves